Dutch recording artist tells us all about his new music & career to date.
It was back in June when CelebMix first introduced you to singer-songwriter remme, following the release of his single lose touch – a striking and emotive pop power ballad, about a lover pushing you to the point of no return.
Hailing from Eindhoven, a city in the province of North Brabant in the south Netherlands, remme first began writing music when he was just 12 years old – showing unwavering dedication to honing his craft, whilst taking influence and musical inspiration from the likes of Frank Ocean, Fleetwood Mac, Bruce Springsteen, Jeff Buckley and Justin Bieber.
A skilled multi-instrumentalist from a young age, the super talented recording artist is tipped as being one of the most exciting musical acts to debut this year.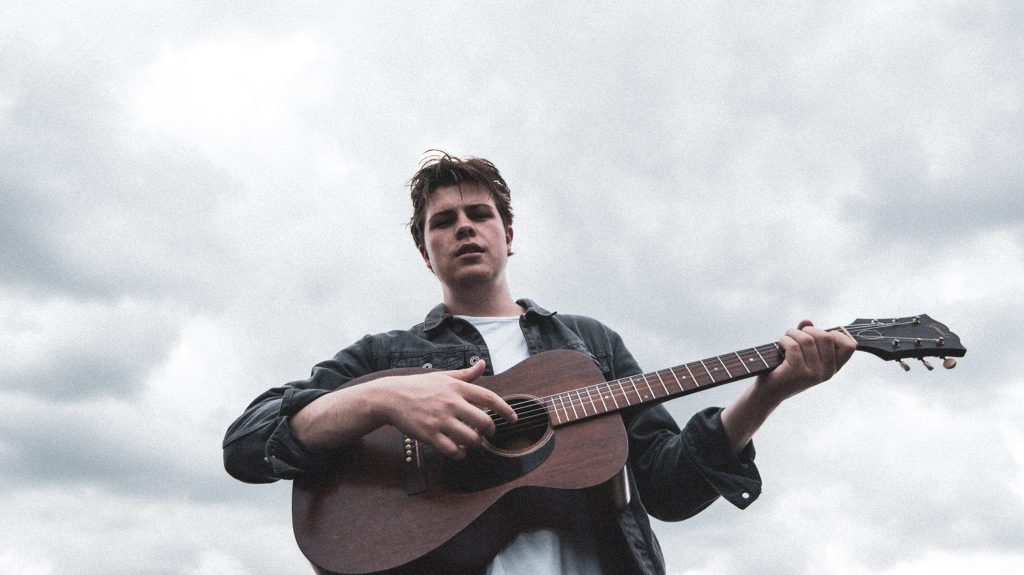 ---
"Everywhere you hide, they always will find you…"
Described as being a 'pop hymn', on his latest single ghosts, remme bares his soul – delivering a powerful, yet tender vocal performance that exudes a maturity and spiritual depth beyond his years.
"ghosts talks about a situation that is recognisable to a lot of people: you are in a relationship with a person that is unable to deal with certain issues. You try everything to make things better but the ghosts inside your partner's head always stand in the way." remme says of the track. "I wanted to talk about something that a lot of people experience, especially while being stuck in a room together during covid-19 times."
"It's not a typical theme for a pop song and as a listener you can stay on the surface and enjoy it as an energetic pop anthem, but if you pay attention to the lyrics there are other layers to discover".
We caught up with remme to celebrate the release of his brand new single ghosts (out today), and to talk all things music…
For anybody hearing your music for the first time, how would you describe your sound?
My music is centred around my voice and my songs. I love pop-music and that's how I would describe my music as well, I never want it to sound too 'manufactured' though.
Can you tell us a little bit about how you got your break into the industry?
To be honest it all kind of just happened to me. When I was about 16 years old my former guitar teacher from Amsterdam moved to Berlin to work in the studio full-time. He invited me over to record some demo's and before I knew it, I was working with musicians from all over the world. It was very important for me to have a safe space where I could experiment and write songs without any pressure. A few years later, after writing lots of songs, Vertigo Berlin (record company) knocked on the door to have a listen. I remember that they were overwhelmed by my song 'get older', the rest all happened very naturally.
Was it always been your dream to be a singer?
Absolutely! I was always interested in music and performing. I danced and dressed up like Micheal Jackson in front of the mirror and I tried to play along with songs I heard on the radio. The first time I tried to sing was when I was 12 years old, and I wrote my first song a couple of weeks later.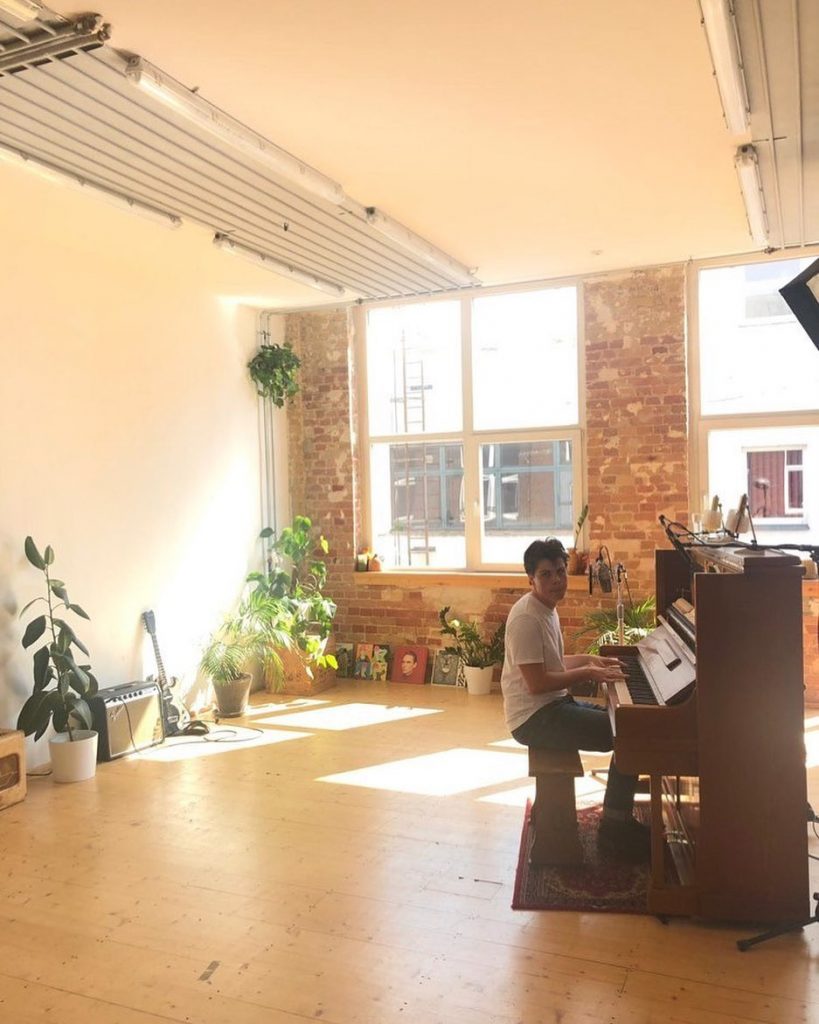 What was it that first made you want to put pen to paper and attempt songwriting at such a young age?
It was my guitar teacher who encouraged me to write songs, and I absolutely loved it right from the start! Though, I've never really written songs with a pen and paper, most of the time I just sit behind my piano and sing stuff that I feel. Once I hear or play something that feels good I record it on my phone and listen back to it, I try to make sense of the ('jibberish') words that I'm singing. A lot of the time, I realise that a lot of things I was singing actually do make sense in some way.
Can you remember your first attempt at writing a song and what you wrote?
When I was about 14 years old I brought my first ever song idea to my guitar lesson, it was called 'forgivers'. It was a stripped down kind of country song which I never really finished. The first song I actually finished was my first single 'get older'! It's about living in the moment and seizing opportunities, before they slip out of your hands.
remme – get older (Official Music Video)
How do you approach writing songs now compared to then? How would you say your style changed?
I wouldn't say my writing style has really changed that much. The most important difference between my writing process now and then is that actually finishing songs took so much time back in the day. For example, songs like 'get older' and 'hunger' took me years to write, nowadays I try to finish songs right after writing them. I think that the feeling and vibe of a song when you record it for the first time is always very special.
Which artists inspired you growing up and who are your musical influences now?
I grew up listening to music my parents played at home, artists like Lenny Kravitz, Bruce Springsteen and Fleetwood Mac were some of my biggest heroes back then. When I turned 13 I got a phone with Spotify and from that moment on my source of inspiration was pretty much endless. With just one tap of my screen I could go from Paul McCartney to Justin Bieber, and from Post Malone to Stevie Wonder, creating my own albums in the form of playlists. You could say that my music is inspired by all pop music from the last 50 years!
You've released 3 tracks so far – get older, hunger and lose touch – what has the reaction been like from fans?
The response has been unreal. it's very special to see people connecting to songs that I've been working on for years, so I'm very thankful!!
Each of those tracks are so different, both in their sound and lyric – was this a conscious decision to release such a mix of eclectic sounding songs?
For me those three songs are actually not that different at all! When I listen to music in general I focus on my voice and songwriting most of the time. I think that I make my music the same way, showing the contrast between my low and my high voice and writing melodies and lyrics that are "to the point". I understand my songs might sound a little different from a production perspective, but stripped down on piano or guitar they have a lot of similarities.
Do you have plans for an album at this stage?
I'm working on a lot of songs at the moment and I think it would be great to work towards an album. I'm not sure when exactly this album will be finished though, for now I'll just keep on writing and releasing songs!
What do you enjoy most about being a pop star?
It feels weird to call myself a popstar (laughs), but if I have to choose, playing live is definitely my favourite part!! I actually played my first 4 live shows in a very long time a few weeks ago, supporting the amazing german singer LEA. I got to perform in front of almost a thousand people each time (which is quite unusual these days), but with marked spots (1.5 meters apart) people returned home safe. It felt so great to perform on a stage again, I can't wait to be on the road with my band soon.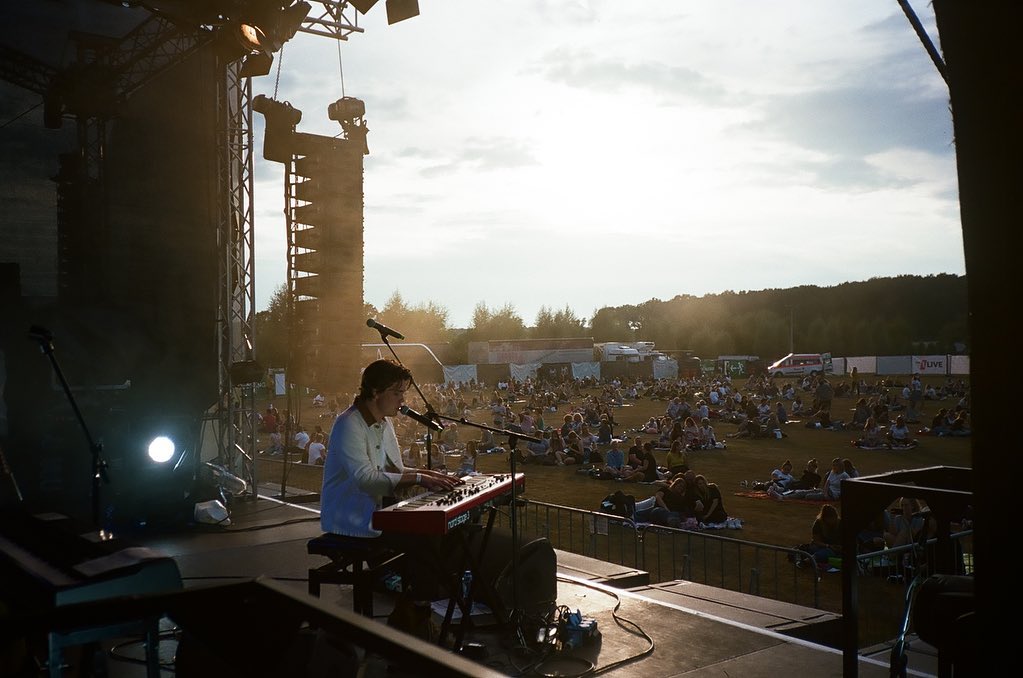 What's been some of your career highlights so far?
It's crazy to realise that my first single just came out about 7 months ago, it feels like 7 years already (laughs). I had such an amazing time playing my first ever live show at the Noorderslag/Eurosonic festival in the Netherlands last January, playing showcases in Berlin, Oslo and Paris and also being on the radio for the first time. The most important thing for me was receiving messages from people all over the world who were connecting to my music, I spent way too many hours reading them in my instagram dm's.
What can fans look forward to from you over the next few months?
My new single 'ghosts' is coming TODAY!! It's about being in a relationship with a person that is unable to deal with issues from the past; you tried everything to make things better but the 'ghosts' inside her head always keep standing in the way. I can't wait for people to hear it!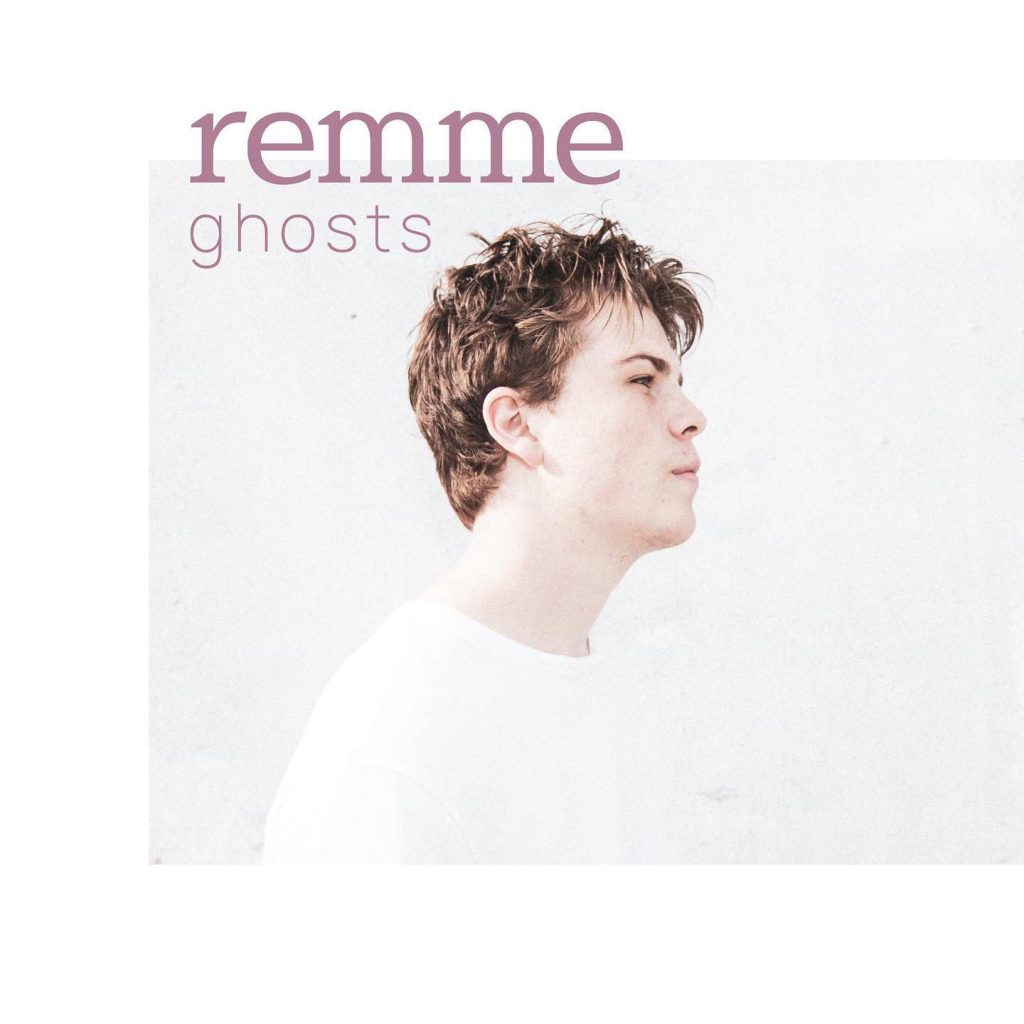 remme's new single ghosts is out now!
---
Let us know your thoughts on remme and his brand new single 'ghosts' over on Twitter @CelebMix now!