Norwegian pop supergroup KEiiNO team up with Australia's own Electric Fields for their brand new single Would I Lie – out today!
The anthemic track with it's soaring melodies and poignant message, sees the two bands together entwine their unique styles and indigenous sounds, to create a perfect piece of powerhouse pop!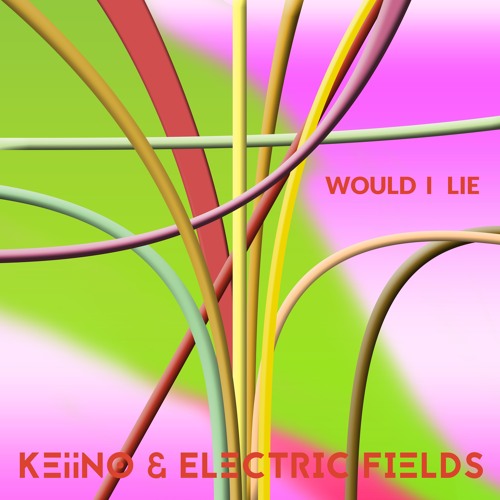 Would I Lie packs undeniable punch – it's irresistible melody and brooding groove pulling immediate focus from the moment the track begins, creating a palpable, intense energy that swells and pulsates as the song transitions from it's stripped back opening verse to it's hypnotic pre-chorus bridge… the point in proceedings where, sonically, things really start to get interesting.
Hearing Zaachariaha Fielding's rare and exquisite vocal tone, singing a call and response style tribal-chant, feels haunting yet all together alluring, as the bands differing creative worlds collide – the mix of genre and styles coming together only helping to elevate the song to even greater heights, adding a unique flavour and twist to what is already a banger of a tune!
It's however, during the tracks synth-laden, sing-along chorus, where things really start to spark and explode as the two mighty groups musically reflect and embody the rich tapestry and feel of both their respective cultures – with KEiiNO's Alexandra Rotan delivering an incredible killer vocal.
"We love this song and loved working with KEiiNO." Electric Fields says of their joint collab. "Creating music together was a beautiful, free-flowing experience, with our shared respect for our mother planet being reflected in the lyrics."
"Working with Michael & Zaachariah was amazing." Tom Hugo of KEiiNO adds. "We share a lot of values, and it was easy to find a topic that both groups find important. We strive to add substance to our songs, and 'Would I Lie' was written as an intended warning letter from Mother Earth. Four months later, the topic is more current than ever."
Take a listen to Would I Like below:
---
Let us know your thoughts on KEiiNO & Electric Fields brand new track 'Would I Lie' over on Twitter @CelebMix now!