Known for penning some of the biggest hits of 90s dance, Tameko Star is the current lead singer of  Livin' Joy, and she is back with brand new merchandise!
From 'Don't Stop Movin', 'Where Can I Find Love', to 'Follow The Rules, if you were around in the 90s – you will have definitely bopped to these on a dance floor near you!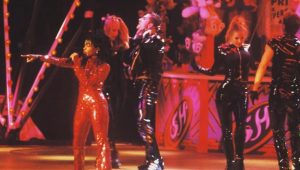 Tameko was the original vocalist of the Livin' Joy album, with other tracks taken from the album including 'Pick Up The Phone', 'Whenever You're Lonely' and more.
Now is your chance to purchase some Livin' Joy t-shirts!
Taking to Instagram, Tameko teased an announcement was coming, which was revealed as merchandise!
You can choose between two limited edition t-shirts, as shown below!
Click here to browse and purchase.
We also spoke to Tameko in an exclusive interview, in which she told us she is working on brand new music under her own name.
"Oh absolutely! I am working on a fire EP as we speak! Coming out in my own name, Tameko Star."
She also revealed that she hopes to perform with ex Livin' Joy member Janice Robinson (global number 1 hit, Dreamer, 1995) on stage this year.
"Singing, performing… that's me.. I am so happy to say that the fans (Livin' Loyals) will finally see the real deal again!  My sis, Janice Robinson and I hope to hit the stage together this year. When we perform our hits.. Don't Stop Movin' and Dreamer, It's going to be epic!!"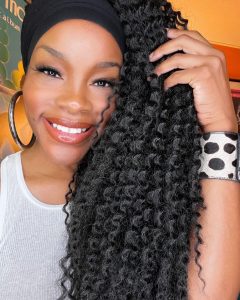 Tameko Star (via Instagram)
Read more: 'Livin' Joy's Tameko Star, New Music, Life and More'
Read more: Janice Robinson Re-releases 90s Hit 'Dreamer' With Modern Twist
Will you be buying any of Tameko's new merchandise? Why not tweet us @CelebMix?