Louis Tomlinson has announced he is to do two acoustic sets to celebrate the release of his debut solo album Walls.
The Doncaster lad will be heading to The Wardrobe in Leeds, courtesy of Crash Records and to Przym in Kingston on Thames, with Banquet Records.
The Walls singer/songwriter will perform a few acoustic numbers off his album as well as doing a Q&A session so that fans attending can get to know all about the creative process Tommo went through while writing and recording the album. A process that took a good few years for him to perfect and be happy enough with it to release.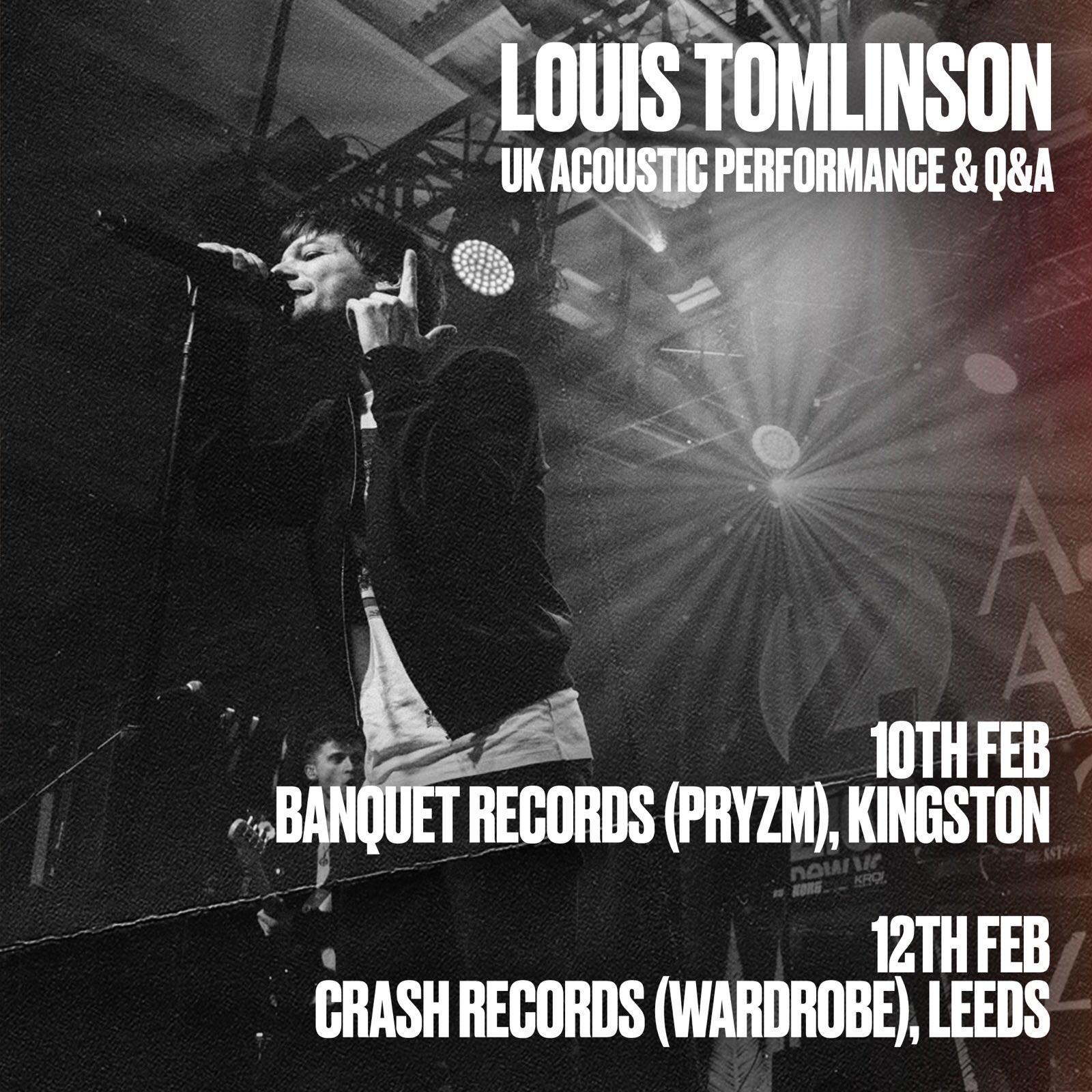 Can you think of a better way to hear some of the tracks off Walls within such intimate settings? Because we can't!
Tickets for both events are on sale NOW and are extremely limited! For Banquet Record tickets, click here, for Crash Record tickets, click here.
Let us know at @CelebMix which tracks you'd love Louis to do at these two acoustic sessions!