Louis Tomlinson's highly awaited emotive feature-length documentary film All Of Those Voices will finally have its global streaming debut on Saturday, May 13, 2023, via Veeps.com.
The exclusive global screening event will be available from the comfort of your couch featuring a new exclusive cut of the documentary film with never-before-seen footage and a pre-show red carpet event will kick off at 6:00 p.m. PT with live red carpet coverage from LA's historic Ford Amphitheater in the heart of Hollywood, capturing all the action, followed by a live in-depth interview with global sensation Louis Tomlinson and Director Charlie Lightening.
And an incredible opportunity awaits all the fans who purchase a ticket to the live stream in advance. They will have the chance to submit their question for Louis, with selected questions being answered live on air.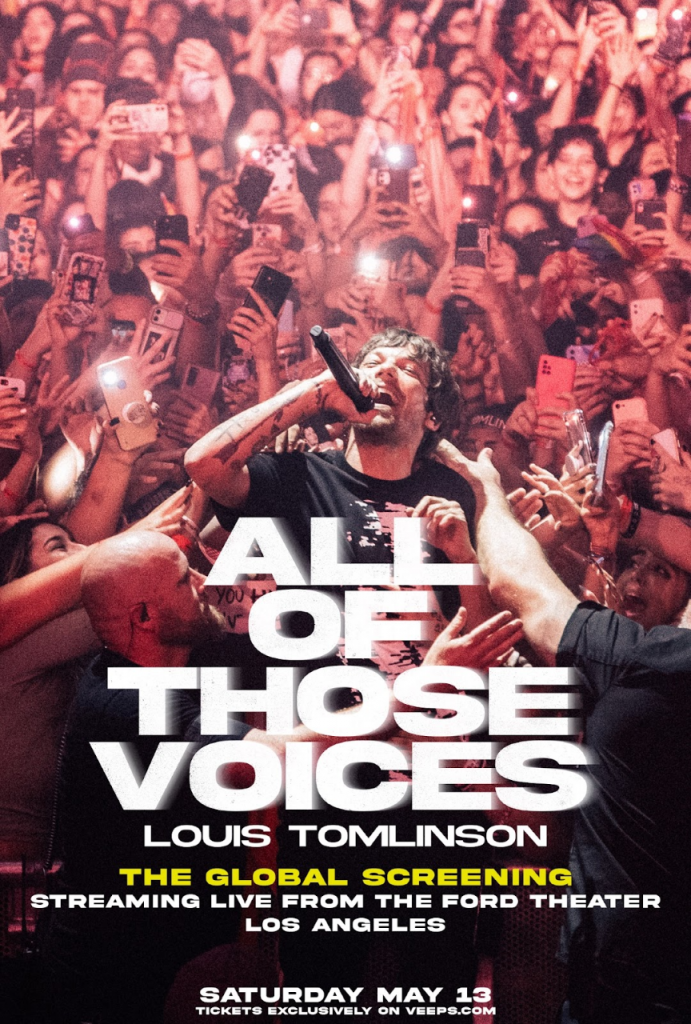 Louis Tomlinson, who released All of Those Voices on March 22 in theatres worldwide for a limited run, reaching over 60 countries and with over 500,000 fans heading to cinemas, comprised never-before-seen home footage recorded in the years leading up to Tomlinson's 2022 tour. It presents "a unique perspective on what it's like to be a musician in today's fast-paced world," which garnered monumental praise from both fans and critics.
This global screening event marks the first time the movie will be available to a global audience together and the first instance of a live red carpet and Q+A streaming event open for Tomlinson's fans to connect with their favourite artist and experience the excitement and energy that comes with a premiere of this mega size.
All Of Those Voices is a story about the power of self-discovery and the courage it takes to be true to oneself. From the highs of superstardom to the lows of personal tragedy, Louis' story is one of resilience and determination. AOTV explores his journey from being a member of One Direction to becoming one of the most thriving and loved solo artists, capturing the challenges and triumphs that defined his path. The movie explores a side of Louis that fans have never seen before, as he grapples with the pressures of fame and the weight of his own voice. With a focus on honesty and vulnerability, this film is a refreshingly down-to-earth take on the life of a musician, capturing the real-life struggles and triumphs of a man who refused to be silenced by anyone else's expectations.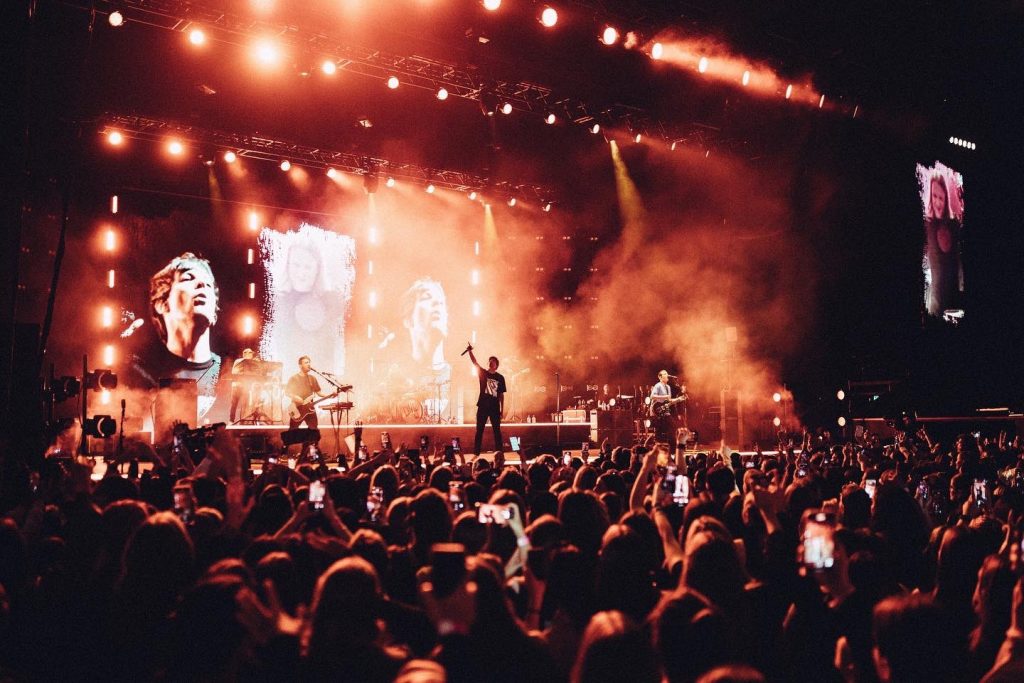 This global streaming premiere will also mark Louis' third time partnering with Veeps. In December 2020, Louis Tomlinson broke the record for most tickets sold for a live-streamed concert by a solo male artist (current year). During the pandemic, the musician sent his fanbase into a frenzy as he hosted one of the biggest live-stream concert events ever held, selling over 160,000 tickets to fans in over 110 countries for his Live from London charity, raising funds for several important charities, and touring crew affected by the pandemic.
With eighteen songs performed, the event surpassed the hour and raised more than $1 million (£755,000). They donated the sum collected to four charities: Crew Nation, FareShare, Stagehand and the Bluebell Wood Children's Hospice (Sheffield, UK). In 2021, the Guinness Book Of World Records officially listed Louis Tomlinson for breaking the record for the most live-streamed concert by a solo male artist.
Tickets are available only on Veeps.com at $17.99. Grab yours now! The show will also be available for rewatches for 48 hours following the premiere event on the 13th.
Tune into the live broadcast straight from LA slated to begin at 6:00 PM PT on May 13, 2023.
Are you excited about the AOTV Global screening as much as we are?! Don't forget to share your thoughts with us on Twitter at @CelebMix!