Renowned Eurovision superstar Netta makes a triumphant return, unleashing her infectious new single "Everything" on June 28 via S-Curve Records. This brilliant addition to her already awe-inspiring discography marks the beginning of an exciting new era for the beloved artist and is poised to captivate audiences worldwide with her indisputable talent.
Netta's meteoric rise to fame began with her victorious performance in the 2018 Eurovision Song Contest. Her single "Toy" became an international sensation, accumulating hundreds of millions of streams and solidifying her status as an iconic pop artist.
Since then, she has continued to dominate stages around the world and graced prestigious platforms such as NBC's TODAY and Billboard through her magnetic live presence, coupled with her powerhouse vocals and distinctive musical style.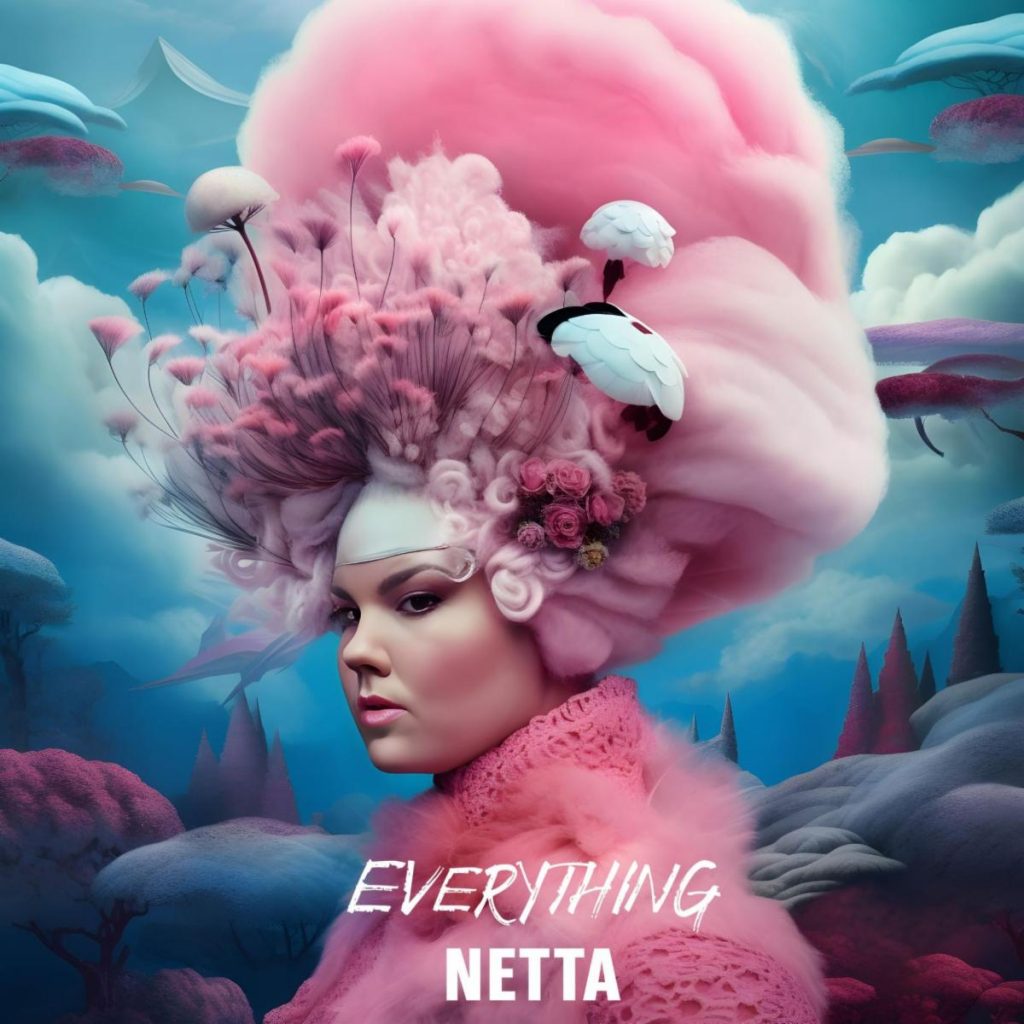 Her music has spread like wildfire, amassing an impressive 650 million global streams, which further solidifies her position as a true musical trailblazer and an artist who fearlessly vows to push her creative horizons to leave an indelible mark on the contemporary music scene.
"Everything" Is In Your Power
Crafted in collaboration with AJR and Zara Larsson, "Everything" is an anthemic disco-pop earworm that seamlessly captures Netta's infectious energy and her knack for composing unforgettable musical experiences. From the very first notes, the song evokes a sense of nostalgia reminiscent of the vibrant era of Katy Perry's 2008-2009 hits, interlaced with the irresistible funk essence found in the music of Lizzo. Undoubtedly, "Everything" presents itself as the perfect addition to any summer playlist, delivering a contagious fusion of disco and pop that beckons listeners to let loose and groove along.
"I've spent a lot of time working on myself, learning my value as both an artist and a human being, and waiting for the moment when I could come back to this song and whole-heartedly bring it to life. That moment is NOW and I am ready to share it with the world!"

Netta on 'Everything'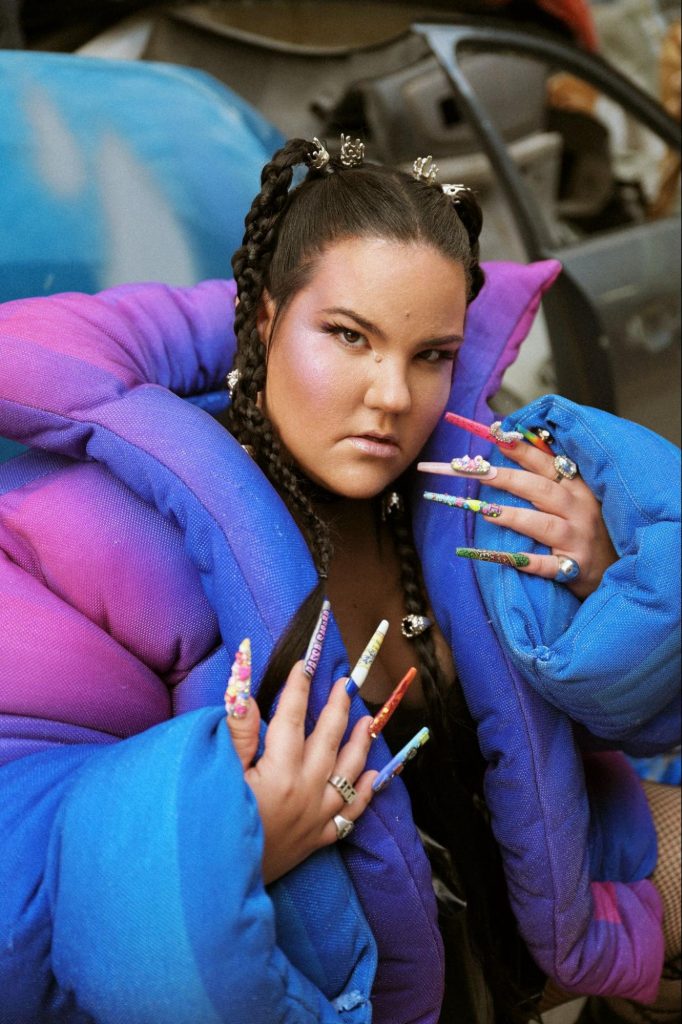 Empowering Lyrics
Netta expertly conveys the frustration and disappointment towards her ex, encapsulating the emotional aftermath of a failed relationship through her lyrical prowess. These lyrics display her raw emotions and vulnerability as she confronts her ex-partner's actions, expressing exasperation as she croons, "No, you had to go and mess up everything." It vividly grasps the emotions of betrayal and the aftermath of a tumultuous breakup, highlighting the exhaustion of dealing with drama and lies.
The chorus unfolds as the emotional core of the song, underscoring lyrics such as "You could've been my everything" and "All I wanna do is give you everything," which reflect the deep longing and desire to salvage the relationship, emphasising the intensity of the lost connection.
However, the song's true essence extends far beyond these sentiments. As it progresses, Netta emphasizes the importance of self-worth, asserting her value and demanding better treatment with the declaration, "You're giving me nothing." The song is a powerful anthem, urging listeners to release the shackles of whatever holds them back, embrace their self-worth, and fearlessly pursue their dreams and aspirations. Her lyrical prowess not only resonates with those who have experienced heartbreak but also inspires people to recognize their own value and take charge of their destinies., making it a cathartic experience.
Music Video: A Vibrant Day In New York City
The accompanying music video for "Everything" takes viewers on a journey through the vibrant streets of New York City. Featuring Netta and a few background dancers, it captures the essence of celebration, mirroring the freeing nature and joyous spirit of the song. Netta's larger-than-life personality shines through as she effortlessly delivers her dynamic performance through a synchronised choreography, further enhancing the song's impact. The video is a visual feast that perfectly complements the disco-infused energy of the track, leaving viewers feeling invigorated and inspired.
Check out the groovy music video for 'Everything' below (shot onsite in NYC), making it a sure-shot summertime playlist staple!
The 'Wonderful and Great' World Tour
Nett is set to embark on her highly anticipated 'Wonderful and Great' World tour this summer. Combining her legendary DIY loop wizardry with her infectious charisma, Netta will be taking her captivating performances to cities across Europe and the United States. This tour is an opportunity for fans to witness firsthand the electrifying stage presence that has made her a force to be reckoned with this summer and fall.
Click here for more details and get your tickets now!
Netta's contributions to the entertainment industry extend beyond her music. She has become a role model for many, using her platform to support the LGBTQ+ community and participating in numerous Pride events across the globe. Earlier in June, Netta performed at the 2023 PRIDE kick-off event: Stonewall Day Unplugged and performed at this year's PRIDE LIVE Stonewall Day Celebration along with headliner Christina Aguilera. She's also slated to perform at more Pride events planned for 2023 including EuroPride 2023 in Malta on September 7.
Netta's dedication to embracing diversity and inclusivity resonates deeply with her fans, making her a beloved figure in the industry. With her infectious energy and innovative musicality, she proves to be a force to be reckoned with, and her journey is one worth following closely. Don't miss out!
Stream and listen to 'Everything' on Spotify, Apple, and YouTube.
CONNECT WITH NETTA
YouTube | Instagram| Twitter| Facebook| TikTok