The brand new music video for "Cuckoo" was dropped today, by Netta, and it's everything we wanted, visually for the song. It's so clever and dream-like, which is what we expect from this singer-songwriter. Prior to the release of the music video, we were given the opportunity to exclusively interview Netta.
Netta Barzilai has had a whirlwind two years, from entering HaKokhav HaBa, the Israeli national selection show to Eurovision, to going on to win the contest and getting the chance to represent Israel at Eurovision 2018, to then going on to win with her song, "Toy". The song became an international success, even reaching the US Billboard Dance and US Billboard Hot Dance/Electronic Songs charts. The music video has reached over 100 million YouTube views, becoming the first and only video to reach that milestone on the official Eurovision Song Contest YouTube channel. Then, in early 2019, she followed the Eurovision song up with "Bassa Sababa" which is just as addicting and has an incredible bubble-gum visual to accompany it, she then released "Nana Banana" which she performed at Eurovision 2019, and then followed that up, this year, with the awesome track "Ricki Lake". Netta is going to continue to be someone to watch in the coming years, and she's proven herself to the world that she can do a stripped-back ballad with her most-recent powerful single "Cuckoo".
We chatted to Netta about "Cuckoo", the music box video, and her thoughts on Eurovision being cancelled.
Hi Netta, we hope you are well and staying safe. What is it like in Israel with the current pandemic happening?
Honestly, it's getting better and better. I'm trying to be cautious with my words, but it's very clear people are sick of it and they're all swarming up the streets. Restaurants and bars are partially open, and it feels like the country is licking its wounds.
You recently released "Cuckoo", can you tell us more about the song?
"Cuckoo" is the most exposed, delicate and honest piece of music that I have put out, and it's a big step towards becoming the musician I want to become.
I wrote this one with Krysta [Marie] Youngs, a very talented Songwriter. The minute she came into a room full of other people including me, she burped just to make everybody uncomfortable and I fell immediately in love with her. We wrote a bunch of songs that week and they were all shit. Then we went to her house for a beer, I told her what I was going through, we were having an emotional moment and then "Cuckoo" came out.
It is quite a different side to you than your previous releases. What made you decide to show a more vulnerable side to yourself?
I just felt like it was time, it was time for me to stop being afraid of what other people would say or might think. It felt very right.
We loved the music box video which debuted on Eurovision: Europe Shine A Light. Where did you get the inspiration for that video?
We've built the music box which I'm playing in the video for three months, thinking I would promote the song in radio stations around Europe. Corona happened and plans changed, and suddenly the house became everybody's personal cage, including mine. I decided to make it intimate and real to me.
You said that the music box took three months to make, were there any difficulties getting it just right?
Countless. First of all, we did an arrangement which sounded good on the computer but then didn't sound right on the music box itself. Then it took another month to do a new arrangement which will be both moving and will sound good on the music box, and then it just got really annoying. The music box is an instrument that almost no one builds these days, all the parts were shipped from abroad, and sometimes they came in broken or didn't ship. You need to take care of it like a real antique, with oils and stuff every day. But it's actually worth, it sounds so authentic and intimate. I couldn't envision "Cuckoo"'s acoustic version in any other way.
Compared to your other music videos, this was stripped-back. What was it like to film?
I was actually stressed out about it, and I practised a lot singing the song in front of the mirror because I knew I needed to do a one-shot performance. But when the actual day came it felt very natural, clean and I actually liked it a lot.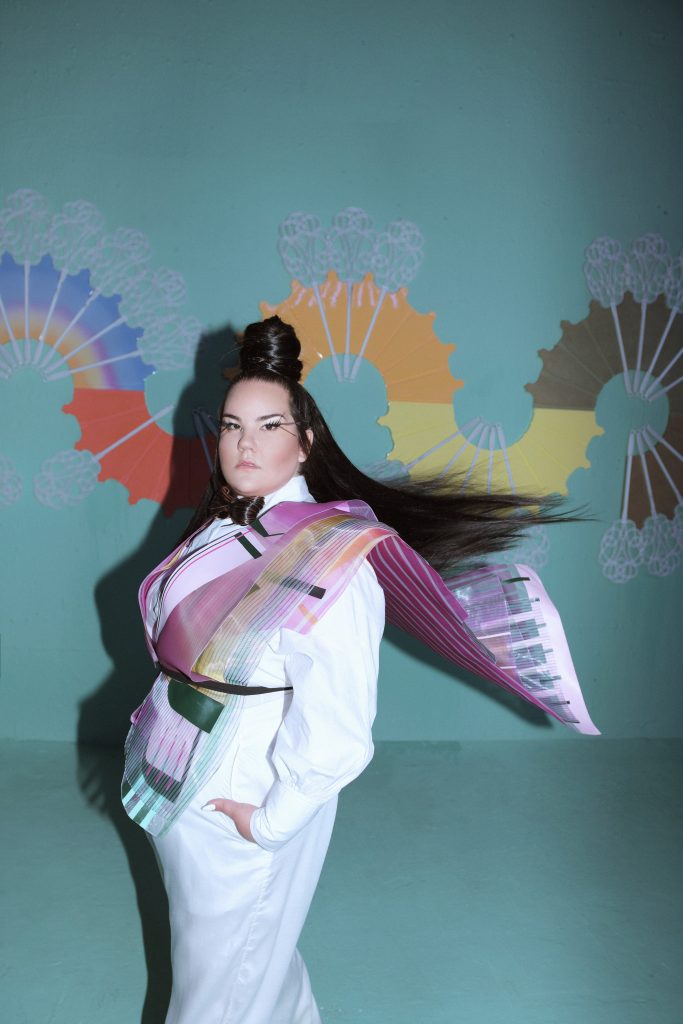 You also appeared on Eurovision: Europe Shine A Light for a short interview. It replaced the Eurovision show which would have taken place on Saturday 16 May. How did you feel when you found out it had been cancelled?
I felt bad for all the artists. I've said countless times that I'm not a typical Eurovision fan. I wasn't as devastated as the hardcore fans or the contestants.
Have you heard all the songs that would have competed this year? Which songs are your favourites?
The Icelandic song ["Think About Things" by Daði og Gagnamagnið] and of course "Uno" by Little Big.
It has been two years since you won with "Toy". What have the last two years been like?
Really trippy. I learned a lot about fame, friends and what's real and what's not. What's good for now and what's good forever and what should be the fire, the motivation, the cause.
What else can we expect from you in the next year or so?
First of all, lower your expectations, I don't like people expecting stuff of me. But I like to surprise myself a lot, so you can count on this.
Do you have a message for everyone who is trying to cope in this crazy pandemic world?
Try to make the most of it, be with your family. See it as an opportunity to focus on what's important to each and every one of you. Support local businesses.
And, finally, is there anything you would like to say to your fans?
I love you and I don't take any of you for granted. Thank you for each and every message you are writing to me on Instagram, for every view. You're my do-or-die kids and I love you.
Thank you, Netta, for taking the time to answer our questions, we are in love with "Cuckoo" and both the music box video and the new official music video.
"Cuckoo" is available to download and stream right now, via Tedy Productions, under exclusive licence to BMG Rights Management. Look out for Netta's debut EP, titled Goody Bag, which will be released on 25 June 2020.
What do you make of our interview with Netta? Let us know on Twitter @CelebMix.