Olivia Rodrigo set the room on fire, literally, with her new single, "good 4 u," on Friday, May 14th, just one week before her debut album, Sour, is set to drop.
"good 4 u" is her first upbeat song, compared to the the last two singles, "driver's license" and "deja vu." If the other two were about being sad about a break-up, "good4u" is all about being angry and sarcastic and not caring about the boy who broke her heart anymore.
If Lorde collaborated with a 2000s pop punk artist, it would be this song- the chorus, the guitar, everything. It's unclear if that was her intention, but her cheerleading outfit does look like Lana Thomas' from The Princess Diaries. Does anyone else see it?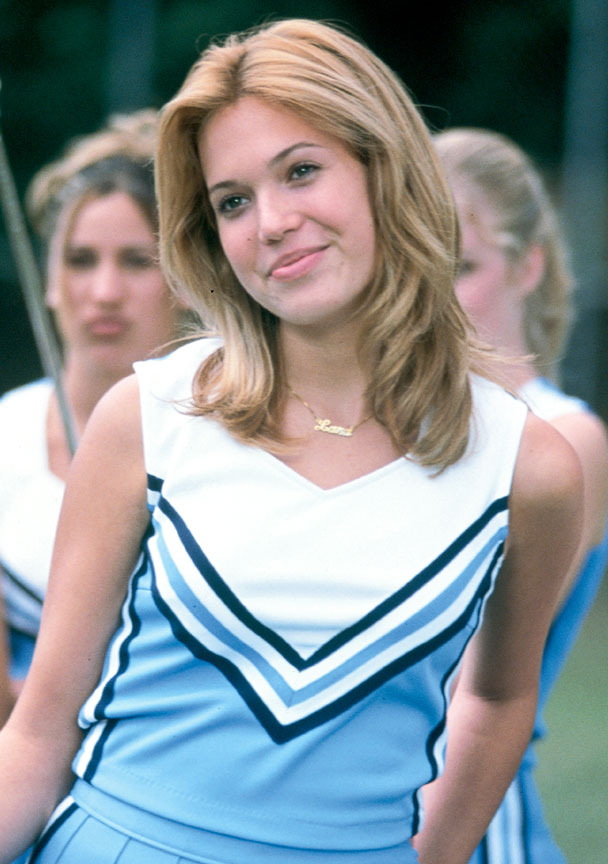 Check it out in the video below, which has racked up more than 3 million views in less than 24 hours.
The chorus is a bit sarcastic talking about how the guy is happy and got everything he wanted after they broke up. "Well, good for you, I guess you're really gettin' everything you wanted. You bought a new car and your career's really taking off. It's like we never even happened, baby."
If the singles have been this strong, we cannot wait for the rest of the album. It is sure to be the sad girl album of the summer.
Rodrigo is set to perform "good 4 u" and another song on Saturday Night Live on May 15th. Recently, she performed her chart-topping hit, "driver's license" at the BRIT Awards, where she finally met her idol, Taylor Swift.
You can see Rodrigo in season 2 of High School Musical: The Musical: The Series steaming now on Disney Plus.
Her debut album, Sour, is available for pre-order now and will release on May 21st.
Do you love "good 4 u" as much as we do? Let us know on Twitter at @CelebMix.