Welcome back to another edition of "Where Are They Now"! This week, we would like to present you a round-up of what the actors of the critically-acclaimed yet tragically short-lived American TV show "Pushing Daisies" have ended up doing since its cancellation in 2009.
The show itself started blessing our TV screens almost ten years ago. It first aired its two seasons on ABC from October 2007 until 2009. Created by Bryan Fuller (the mastermind that also brought you gems such as "Hannibal" and "Star Trek: Discovery"), it was first conceived as a spin-off to Fuller's previous project "Dead Like Me". It then developed into a totally new series. Obviously, all the quirky and innovative ideas Bryan incorporated in his previous projects were also used here. Plus you can always count on some cross-references, either made by the characters themselves or through the usage of the same actors, to tie in this new show into the so-called "Fullerverse".
"Pushing Daisies" itself is centered around the pie-maker Ned and his ability to bring back the dead. Apart from making pies, Ned also helps solve murder cases with the private investigator, Emerson Cod, who quickly capitalizes the potential behind Ned's gift by letting him ask the murdered victims directly who killed them. This gift has, of course, its own set of rules: the pie-maker can touch a person once and the touched one may live for up to a minute without facing repercussions; if he touches the person again, he/she dies; if Ned lets that person live longer than a minute, another life nearby is taken as an exchange. The latter brings us to the central conflict of the show.
In the pilot episode, a woman, simply called "The Lonely Tourist" by the media, is murdered on a cruise ship. Since money can be made off of solving the case, Emerson Cod takes Ned with him to the funeral home. After opening the casket, Ned quickly realizes that said tourist is his childhood sweetheart Charlotte "Chuck" Charles. Ned reanimates her but does not touch her again. Charlotte, therefore remains alive while someone else is being killed as an exchange. Now both Ned and Chuck have to get used to the new situation. Ned may not touch her or Chuck will be taken from him forever. Chuck is not allowed to tell anyone that she is alive, not even her beloved aunts with whom she lived since the death of her father. Otherwise, Ned might get in danger.
From there on, the three of them solve murder cases while at the same time trying to avoid arousing suspicions about Charlotte's true identity by Ned's waitress, Olive, and Chuck's agoraphobic aunts. They also try to figure out how to create a relationship without physical contact.
Now that we freshened up your memory about the story, let's take a look at where the actors are now.
Lee Pace (plays Ned)
The sweetheart of the show has, rightfully so, become one of the big breakout stars of the series. "Pushing Daisies" saw him playing the lovable, murder-solving pie-maker that tries to build a life (and relationships) of his own even though human contact is not his forté.
After the cancellation of the show, he went on to star in many high-budget movies. Often as not-so-lovable characters. One could watch him play Garrett in the last episode of the "Twilight" Saga, Thandruil in the "Hobbit" movies, as well as Ronan The Accuser in the "Guardians of the Galaxy". Apart from his movie work, Pace also starred in TV series. In the AMC show "Halt And Catch Fire", he currently plays the lead role of Joe MacMilan for which he received a Satellite Award nomination.
Anna Friel (plays Charlotte "Chuck" Charles)
The British darling also had her fair share of success after first playing the intelligent, world-open, bee-loving Lonely Tourist, Charlotte Charles.
She co-starred in movies such as "Limitless" next to Bradley Cooper, dated actor Rhys Ifans, and notched lead roles in the NBC show "American Odyssey" as well as in the ITV series "Marcella". Friel is currently filming scenes for the latter.
Kristin Chenoweth (plays Olive Snook)
Kristin Chenoweth played waitress-extraordinaire Olive Snook. Olive has a big dilemma: she is truly, madly, deeply in love with Ned. He is not. She does not give up trying though. One can see her, for instance, bursting out into big musical numbers, expressing her love by singing "Hopelessly Devoted To You" while cleaning the Pie Hole. Those are the big cinematic moments in "Pushing Daisies" and Kristin has always delivered them with her whole heart and a hundred percent effort.
It is no wonder that her career accelerated even further after the show finished its time on air. Chenoweth started starring in multiple Broadway plays again, following her appearance as the Good Witch in "Wicked" back in 2003. She also appeared in films such as "RV", "The Boy Next Door", and lent her voice to characters in "Rio 2" and "The Peanuts Movie". Those are just selected works though. Apart from working on movies, Kristin is also known for co-starring in "Glee" as April Rhodes for multiple episodes. She also had a major role in the short-lived ABC comedy show "GCB", as well as an arc in "The Good Wife". She hosted the Tony Awards in 2015 and appeared in the live TV performance of "Hairspray" back in 2016. As if that isn't enough, she also recorded three studio albums, all of which charted in the Billboard Top 100.
Talk about a busy woman, right?
Chi McBride (plays Emerson Cod)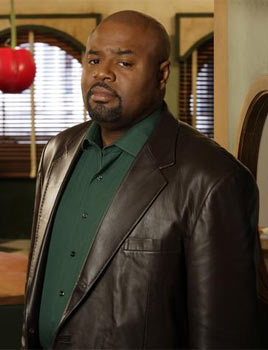 Chi McBride played Emerson Cod. He more-or-less befriended Ned while chasing a suspect and the latter killed himself on the run (and Ned accidentally re-animated him, only to touch him again). Emerson saw a chance to turn this into easily-earned profits. So the partnership began. Over the course of the two seasons, the viewer gets the chance to love the ever-grumpy, pop-up-book-loving Cod. You may also call him "Pooh Bear", like Olive does it, but he will not be happy about it.
Chi McBride has also been busy since the cancellation of "Pushing Daisies". He had three main roles in TV shows. The first in "Human Target", the second in the short-lived CBS show "Golden Boy", and the latter, which is his current occupation, as Captain Lou Grouver in "Hawaii Five-0". He is starring in this show since season 4. Other appearances include a voice role in the Disney XD series "Avengers Assemble" as Nick Fury as well as roles in "I, Robot" and "Draft Day".
Ellen Greene (plays Vivian Charles)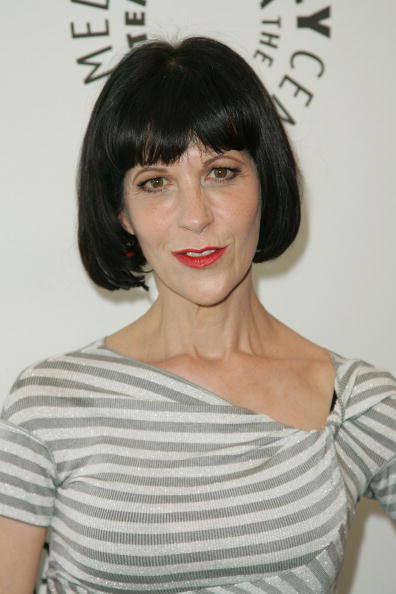 Ellen Greene plays Vivian Charles. Both Lily and Vivian had their fair share of success in the past by forming the famous synchronized swimming duo "The Darling Mermaid Darlings". But, after Lily suffered an accident which made her lose her eyesight in one eye, their dream ended and they moved to the small town of Coeur d'Coeur. There, they looked after their niece Chuck after her father had a heart attack during her childhood. Both suffer from various phobias and can not leave the house. Over the course of the seasons, they become friends with Olive who brings them homeopathic-drug-infused pie baked by Chuck. Ellen Greene charmed the audience with the sweetness she brought to the character as well as the grand musical performances.
Ellen Greene went on to do more TV and Broadway work after the cancellation of "Pushing Daisies". She starred as Vivian Gray in "Heroes", as Primrose DeVille in the soap opera "The Young and the Restless", as well as Mrs. Komeda in Bryan Fuller's latest TV series "Hannibal". She also had a role in the web series "The Walking Dead: The Oath". Greene furthermore played the lead role in the West End play "Betwixt".
Swoosie Kurtz (plays Lily Charles)
Swoosie Kurtz played the other half of the Darling Mermaid Darlings. Lily Charles is the slightly more grumpy counterpart to Vivian's hopeful character. This may or may not have to do with the fact that she has lost her eye while cleaning out the cat litter, which led to her ending her career as a sychronized swimmer.
The Tony Award-winning actress has focused her attention on TV after the cancellation of "Pushing Daisies". She lent her voice to characters on "American Dad" for six episodes. She had small roles in "Chuck" as well as "Desperate Housewives" or "Nurse Jackie". From 2010 until 2016 she starred in the long-lived CBS show "Mike & Molly" as Joyce Moranto.
Jim Dale (the narrator)
Jim Dale is the narrator of the show. Even though you can't actually see him, he is one of the core figures of the show. With his wonderful British accent, he brings the sometimes absurd but always clever dialogue to life and turned it into the magical thing that it ended up being.
Jim Dale has done it all during his career. He narrated the spoken word albums of the Harry Potter series, for which he received a couple of Grammys. He has his own one-man show since 2014, played in musicals, starred in TV shows and movies. Dale even received an honor by the Queen for promoting English literature to children. Plus he holds a Guinness World record for recording the most characters in an audio book.
Everything about the sets, the story lines, the fast-paced and witty dialogue, the fun characters and the bubblegum-colored-too-good-to-be-true world which Fuller and his creative team developed, are reasons for why you should (re)visit this unique and truly magical tale about the power of love and friendship. The romance, the drama, the dialogue, the swooping musical contributions, plus the wonderful (guest) cast just add to all of the reasons why we miss this show so much.
The whole story is obviously larger-than-life but this is what makes it so great. It's an ode to life itself. Situated in an over-the-top, sweeter-than-your-favorite-pie setting that manages to remain grounded by the characters' emotions and struggles.
"Pushing Daisies" received 17 Emmy nominations during its air time, with seven wins. It was voted "Cancelled Too Soon" by many magazines such as TV Line or Esquire. Fuller talked about rebooting the show, either as a movie or as Broadway play but, as for now, nothing has been decided.
You can watch the trailer below if you want to. Or (re)watch the entire beauty for yourself.
Do you miss "Pushing Daisies"? Are you surprised at how the actors turned out to be? Tell us in the comments below or @CelebMix?