Electronic duo SOFI TUKKER (Sophie Hawley-Weld and Tucker Halpern) have teamed up with Russian DJ Novak and Dutch DJ YAX.X for their latest single, "Emergency"!
"Emergency" is a electro-fused house anthem with a thudding beat throughout. The song came about when Sophie injured herself while performing, ending up in hospital in the process.
Fans had previously been anticipating the release of the single, after the group premiered the song during the virtual live shows and livestreams they held over the lockdown period.
The track is SOFI TUKKER's first release on the SONO label, which is owned by Sunnery James and Ryan Marciano.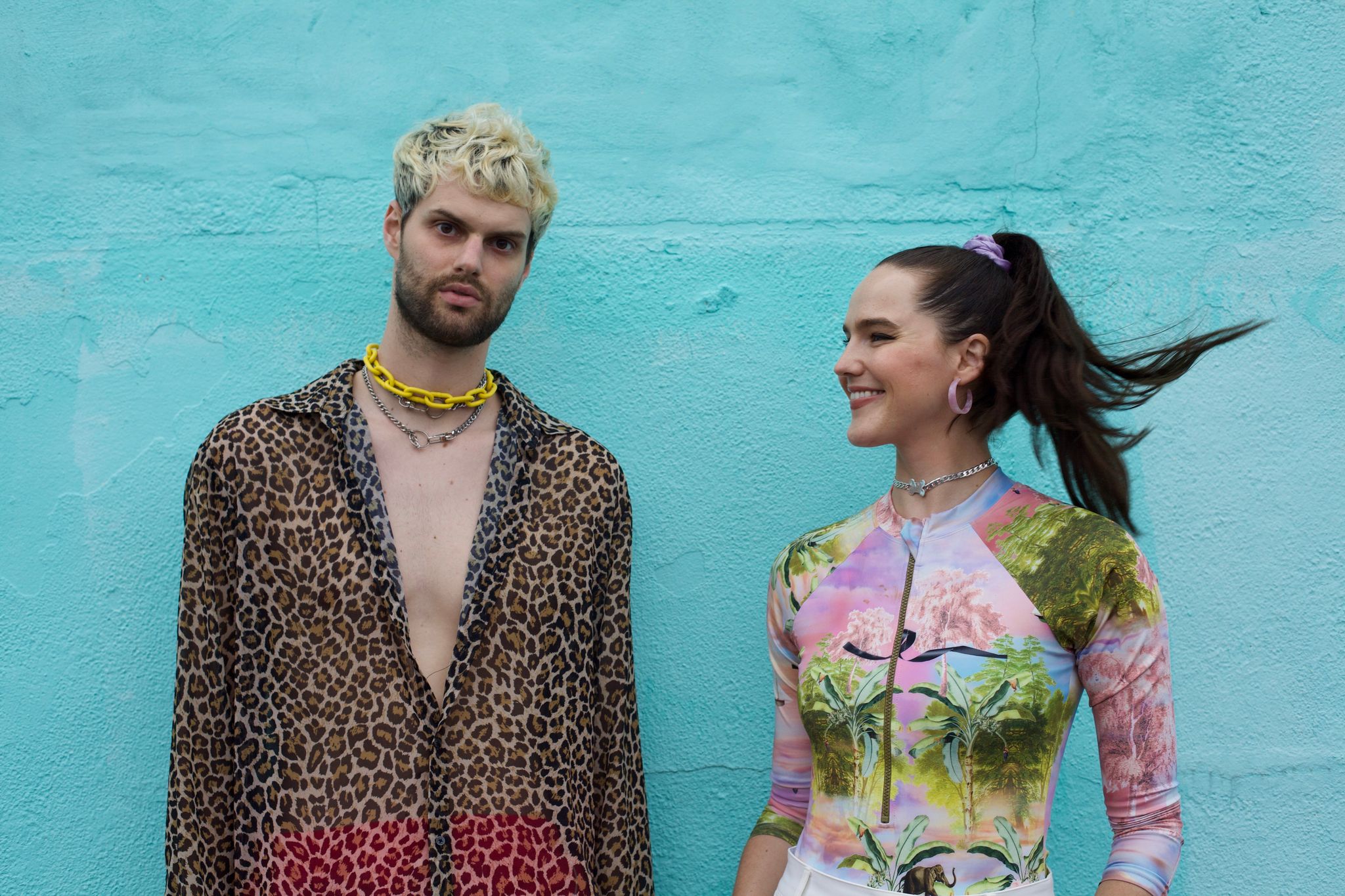 Speaking of the track, the band explained: "We put Novak's song 'Turla' in our BBC One radio mix and he reached out to us to thank us. He then flew to Moscow to meet us at our show and we became instant friends. We've been sending stuff back and forth since, always looking for the right thing to do together.
"Immediately upon hearing this track, we knew we wanted to collab on it. The process would have been no different in COVID times or not because we were literally on opposite sides of the world while making it.
"We wrote this one very literally about Sophie breaking her foot, which had just happened on stage at Groovin the Moo Festival in Australia. We were at home and had to cancel our tour and it actually was at the same time as we wrote 'House Arrest.'"
It comes after the group dropped their previous singles "Swing" (featuring Allday) and "Feeling Good" (from the "Birds Of Prey" soundtrack) earlier this year, which we at CelebMix also gave our support to.
The duo will have more new music coming in the future, so keep an eye out!
SOFI TUKKER's "Emergency" (with Novak and YAX.X) is out now, and you can listen to it and watch the official music video below:
Make sure to follow SOFI TUKKER across social media:
Twitter | Facebook | Instagram
Let us know your thoughts on the song over on Twitter @CelebMix!