It's time for Japanese singer-songwriter MIREI's time to shine – after months of anticipation, her international debut album "Take Me Away" is finally here!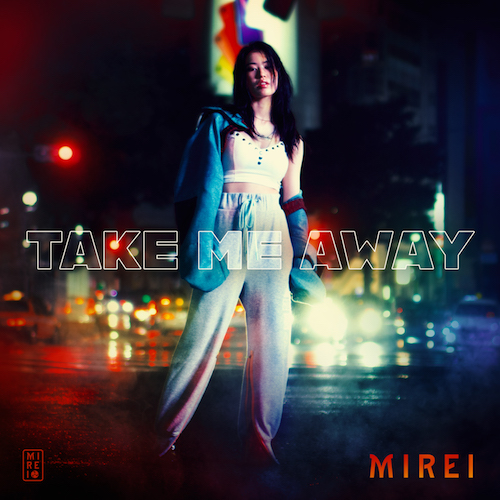 The album is an eight-track collection of pop and R&B influenced anthems, with MIREI lyrically singing about important issues such as the #MeToo movement, mental health awareness and patriarchal oppression.
"I was so moved by the whole experience of making these songs," she said. "Sometimes it actually hurt to write them, but I think that's a good thing. A lot of the time what we feel isn't happy or perfect, but talking about it is what connects us. I hope that hearing these songs helps other people to feel more connected too."
Growing up as a young woman in Tokyo, MIREI wanted to channel her personal experiences in her songwriting, adding: "There's a light side and a shadow side to Tokyo, and I've seen a lot of the shadow. I wanted to write songs that let people know about both sides."
The album has been supported by the release of three singles – which we at CelebMix previously covered – the title track, "Take Me Away", "Let Me Be" and "Lazy Boy". The official DJ Sliink remix of "Take Me Away" and a remix of "Let Me Be" featuring rapper Dai Burger also appear on the album's tracklisting.
We also previously got to speak to MIREI herself about the title track back when it was released, so make sure you check it out here!
Official "Take Me Away" tracklisting:
"Take Me Away"
"Not a Number"
"Let Me Be"
"Lazy Boy"
"Lonely In Tokyo"
"Feel Brand New"
"Thought You Were Mine"
"My Only"
"Take Me Away" (DJ Sliink Remix)
"Let Me Be" (remix feat. Da Burger)
"Take Me Away" is officially out now, and you can listen to it below:
To keep up with MIREI, make sure to follow her on social media:
Official website | Twitter | Facebook | Instagram
Let us know your thoughts on the album and your favourite song on it over on Twitter @CelebMix!