American rapper-singer Yung Bleu aspires to continue his ascendance to fame with his brand new album "TANTRA," which is said to be one of his most notable projects so far, and we will tell you why.
Friday, November 11 saw the release of the R&B/Soul album, "TANTRA" by Yung Bleu, released via Moon Boy University and EMPIRE. It follows up on the release of 2021's "Moon Boy," which boasted 15 tracks and contributions from Drake, John Legend, H.E.R., Kodak Black, Moneybagg Yo, Kehlani, Big Sean, Chris Brown, 2 Chainz, and more.
Based out of Mobile, Alabama, Yung Bleu is a GRAMMY-nominated multi-platinum singer, rapper, songwriter and producer. After bursting onto the underground scene in 2018 with his INVESTMENTS series mixtapes, he blew the scene with platinum hits like "Miss It," "Unappreciated," and "Ice on my Baby."
Catapulting off the success of the Drake-assisted "You're Mines Still" remix, which peaked at number 18 on the Billboard Hot 100 in 2020, "TANTRA," poises to take the up-and-coming star to an entirely unique territory in the contemporary music scene, as it solidifies his spot in the long run.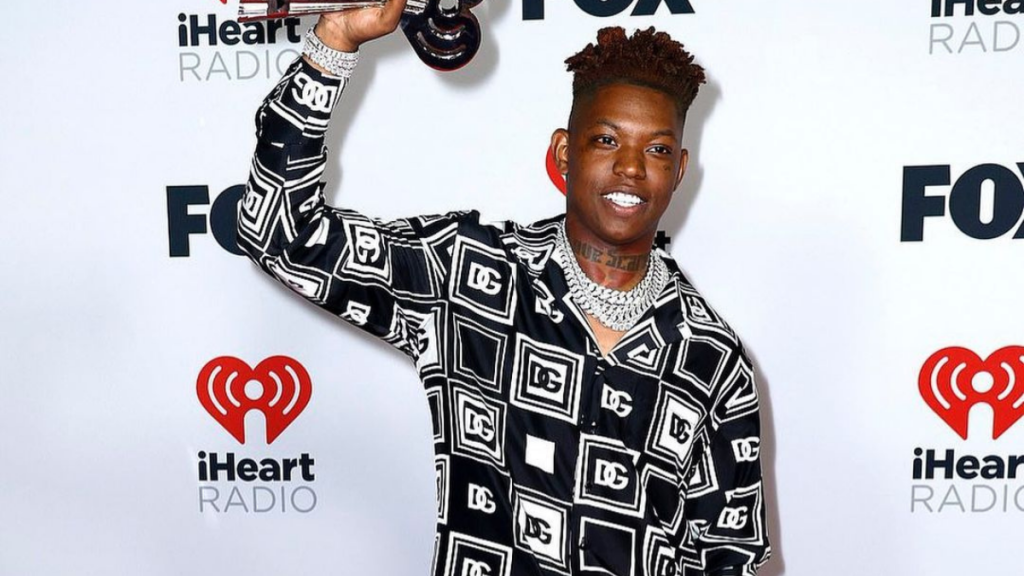 The album features a splendid and all-star-studded roaster of musical geniuses, making it Hollywood-worthy material. The 17-track-long record includes appearances from massive contemporary musicians, including Zayn Malik, Nicki Minaj, Lil Wayne, Kelly Rowland, French Montana, Fivio Foreign, Lucky Daye, Ty Dolla $ign, and Ne-Yo.
"TANTRA" spans various themes encompassing lover, spirit, consciousness, sex, relationships and introspection, backed with astonishing soundscapes, guitar riffs, loud drum percussions, lush, stringy piano chords with sophisticated, slick vocals.
For the album cover, Yung Blue took inspiration from his last project, "Moon Boy," as he continues to cloak astronomical themes. We find him dressed in an astronaut space outfit while sitting on a brown sofa (which reminded us of the infamous orange cafe couch of the sitcom "Friends," to be honest!) amid an abandoned road, with a moon hanging above his head behind a mountainous landscape, looking lush yet leaving us with loads of questions about the album's theme.
Yung Bleu is undoubtedly someone who is under the radar despite him having golden collaborations on his fame-hat with some of the most prominent musicians in the industry, and has received decent radio play and digital streams.
However, tables are about to turn with his brand new album "TANTRA," as it takes his audience through his impeccable talent spanning his vocal range and versatility to fuse his emotive singing with hard-hitting raps while inculcating his growth as a musician, composer, and producer since his debut, dripping with sheer optimism about the future.
He is bold and passionate about his work and does a good job of bringing a fascinating amalgamation of sounds to the table, reflected through his most recent theme-driven, eclectic album. During an interview with Zane Lowe on Apple Music 1, Yung Bleu chopped up his audio gem and described "TANTRA" as a collection of all he wanted to say since his last record. The album sums up what's been going on with his career recently with some 'classic songs' he crafted.
"Just keep going down that path of giving people… beautiful songs. Good songs. Songs that last. So it's just one of those types of albums where I just take my time with it and just give people [those] songs that are going to last. You know what I'm saying?"

Yung Bleu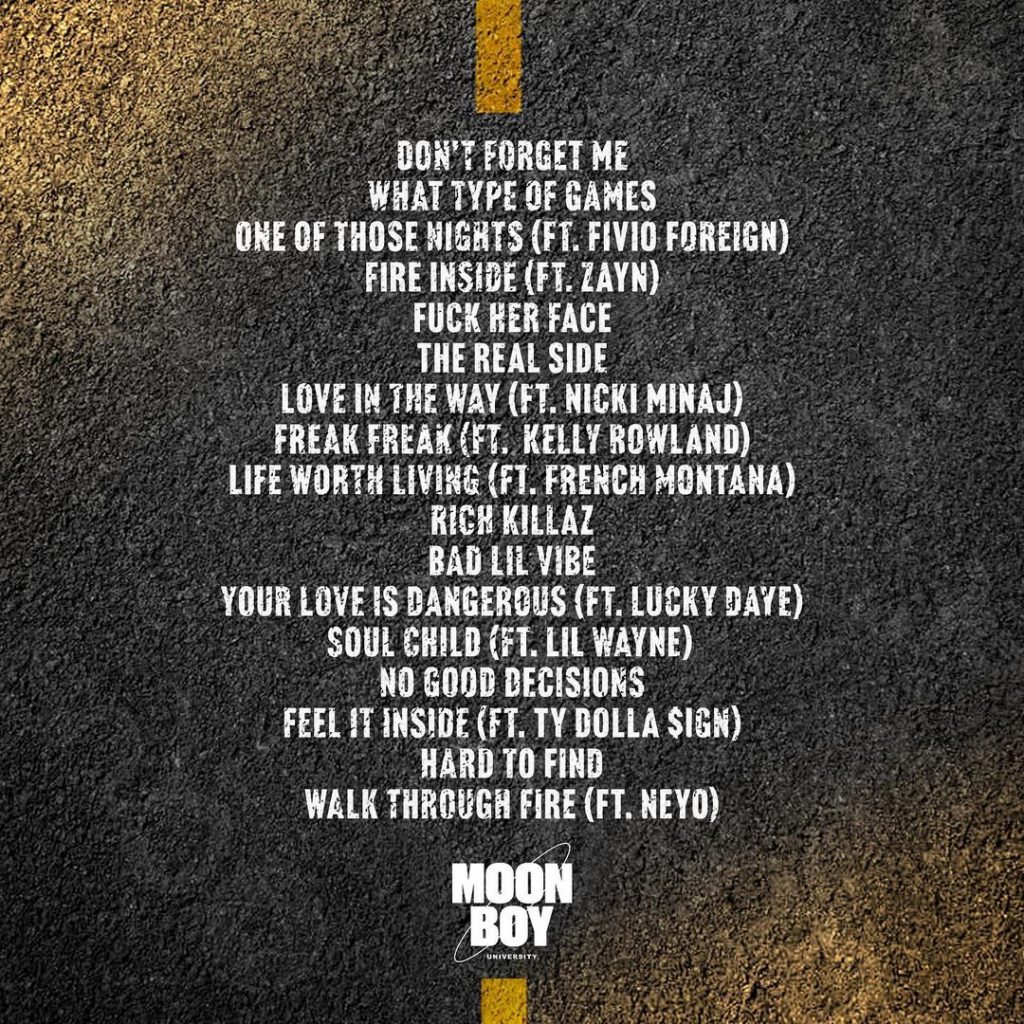 After looping through the album for almost a week, here are a few favourite collaborations from the album that are a must-have on your 2022 playlist.
"Fire Inside" (feat. Zayn Malik)
"Fire Inside," which features the international pop and R&B music sensation Zayn Malik, was one of the most unexpected collaborations that caused a social media frenzy among fans. Zayn gets invited to ignite the "Fire Inside" in our hearts, and he makes his way inside, sending waves of sizzling, passionate emotions and love through each of us. The duo paints the picture of a lover who totally captures their hearts and keeps them longing for more. This incredibly poised pop-upbeat tempo song masterfully renders the two seductive vocal powerhouses eloquently showcasing their impeccable talent through their lush verses and chorus, respectively, making this track one of the best on the album.
"Do you know you got that fire?/ Ooh, you got that fire inside,
Do you know you got the power?/Ooh, you got the power to drive,
To drive me wild/Drive me crazy, baby, we'll go for miles."
"Feel It Inside" (feat. Ty Dolla $ign)
Ty Dolla joined Yung Bleu on "Feel It Inside," adding his ingratiating and suave vocal aura oozing with the sultriness, just enough, to get you in the mood right away. The lyrics are squirming with sexually explicit material, singing about having a little fun evening, dripping with sexy and sultry vibes. Ty Dolla approaches the instrumentals like a pro who knows his work to par excellence, and Yung Bleu smacks the exhilarating instrumentals with sheer passion and determination. Simply rock out to this earworm, energetic R&B number that instantly brightens up the mood of the album.
"Love In The Way" (feat. Nicki Minaj)
"Love in The Way" is a sultry collaboration between Nicki Minaj and Yung Bleu, with a distinctive Afro R&B/Pop appeal, thanks to Nicki's wheelhouse rapping in the track's opening seconds, which comes through right after the background vocals intro and sets the tone for the rest of the song. The song revolves around the struggle to move on in the wake of something special that's collapsed with the feelings still lingering. But it's the danceable tune, getting powered by smooth, island instrumentals puts the audience in a blissful mood instantly. As Nicki hits us with hard-hitting raps crooning about her approach to handling her moody partner, her powerhouse vocals mash well together with Bleu's excellent and expressive performance, crooning about loving his special someone. It's the fire igniting between the two, through visual imagery, where lies all the passion and sultriness, that makes it a must-add to your playlist.
"Soul Child" (feat. Lil Wayne)
Lil Wayne and Yung Bleu joined forces for "Soul Child," a vibrant and punchy rap track that hears Bleu reflect on how far he's come, reflecting on his past and present achievements. The well-enchanted song serves as the last single prior to the album's release, with a dope addition as rap OG and his friend, Lil Wayne, where he delivers in terrific fashion on a swelling R&B production. There's some smooth talk in the mix, as both the musicians discuss their resilience and talk about street stories that the audience might find inspiring and relatable. The overall arrangement is enjoyable with the intro and outro becoming the cherry on top.
Stream, purchase and listen to 'TANTRA' here! It is available to stream on all digital streaming platforms.
Share your thoughts on Twitter at @CelebMix!