The Fizz have announced that they will be playing a special show in March at London's O2 Indigo.
The show is set to be a belated celebration of the groups 40th anniversary since they won the 1981 Eurovision Song Competition with that famous skirt-ripping track "Making Your Mind Up".
The Fizz is a spin-off of the iconic 80s group Bucks Fizz, in which original members Cheryl Baker, Jay Aston and Mike Nolan perform under.
The group released their latest album 'Everything Under The Sun' recently, produced by Mike Stock, with fans looking forward to hearing the tracks live for the first time alongside all the hits at their London gig.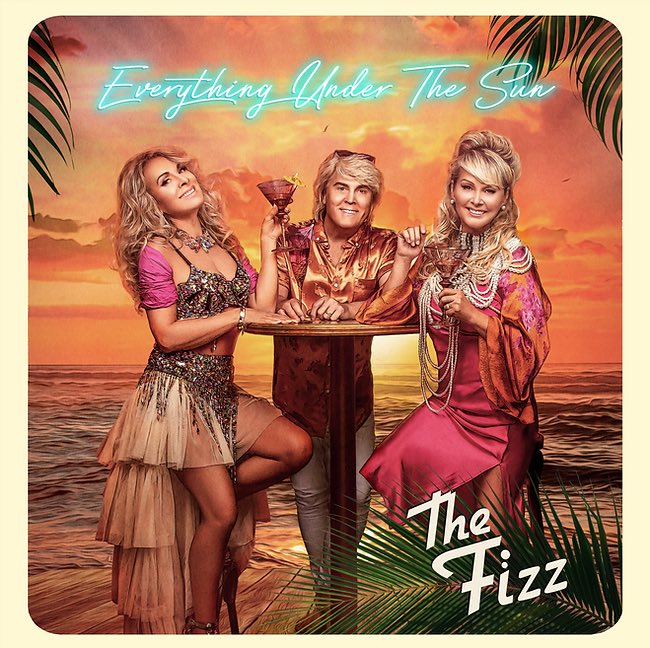 The promoters say: "With a string of over 20 hits under their belts, including their No. 1 Hits,  "Land of  Make Believe",  "My Camera Never Lies" and, of course, "Making Your Mind Up", The Fizz will astound their audience with their vocal prowess and superb entertainment value."
Band member Jay Aston has teased that there could be some special guests joining the band, as she took to her Instagram page earlier this week, including support from Miami Vibe 80s band.
It comes after Cheryl, Mike and Jay appeared on a special performance of Dancing On Ice last weekend, dancing on a purpose-built side stage to their hit "Making Your Mind Up" with comedian Darren Harriott and professional skater partner Tippy Packard, who skated to the track as part of Dance Week.
Judge Ashley Banjo told the skating duo: 'I think you're a great performer – I think you have great energy. I think I would like you to be more refined. I felt this week you really brought the full package.'
Jayne Torvill said, 'I think you're capable of more,' while Christopher Dean said: 'Give us more skating.'
Tickets are on sale for The Fizz gig at London's O2 Indigo on Friday 31st March 2023.
Will you be going to watch The Fizz? Why not tweet us @CelebMix!