Young Gravity, the emerging Bosnian, Arab, and North African rapper, singer, producer, and songwriter, has unveiled his latest upbeat, groove-coated vulnerable song, "Intoxicated." With the tender, vulnerable, yet sonically euphoric, "Intoxicated," he enters the spotlight and paves the way for more of his heartfelt hip-hop sound.
Introspective, the song finds inspiration from Gravity's first alcohol-induced blackout. "Intoxicated" is a raw, vulnerable, and honest glimpse into the mind of the 23-year-old's heart and mind through his profound lyrics and beckoning vocals infused with R&B and hip-hop production led by laid-back rap verses layered over frosty beats and bouncing tones.
Lyrically, the track surfaces his innermost feelings and thoughts as he longs to alter his ways yet keeps getting sucked into his momentary temptations for bliss and euphoria, as his coping mechanisms lead him back to the state of loneliness, insecurities, and anxieties, that he was trying to escape.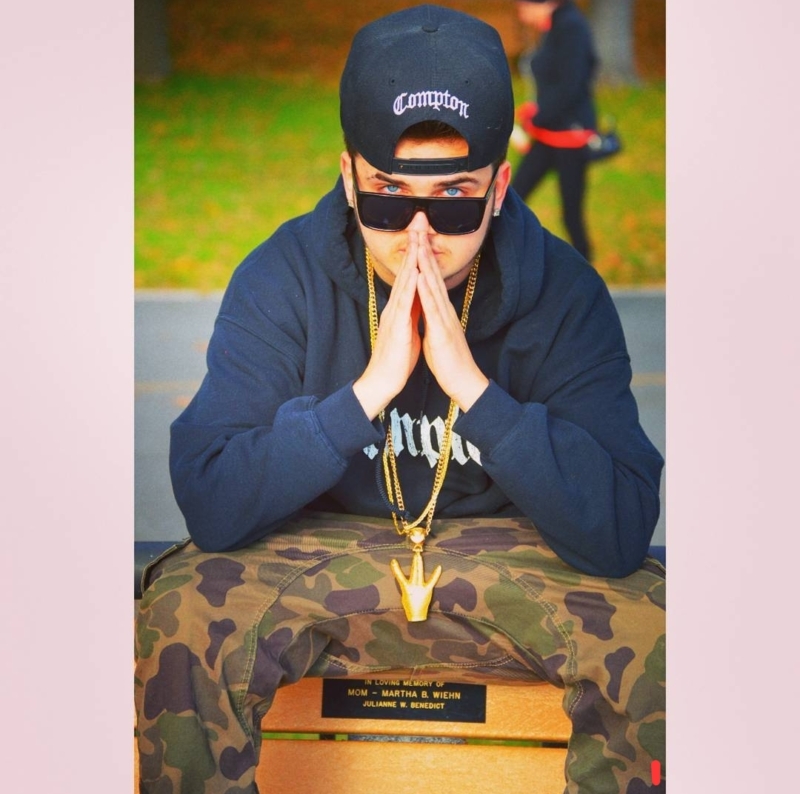 The brand new song stems from his incredibly intimate experiences as he exposed his inner demons and fears to the world, which is painful and burdensome to do. We admire his strength as he widens his horizons and levels up his musical journey.
Speaking of the message behind the track, Young Gravity says,
"'Intoxicated' to me means you've gone above and beyond in burying yourself deeper in the pain you're hiding from."
But his earlier days did not seem as comfortable, cosy, and accomplished as they do now. Bosnian-born Young Gravity did not grow up in the most comfortable lifestyle or opulent surroundings. He experienced homelessness and poverty-stricken days because of the Bosnian war and later migrated to the US with his family. The circumstances did not get any better as he continued to deal with more difficulties, including crime, drugs, and gangs, thus leading to depression. But through it all, music remained his stronghold and refuge for everything.
Today, at the young age of 23, this brilliant, rising musician has already released three albums and several singles, with many more projects to come from his passionate but infectious musical artistry. His passion for poetry blossomed into flowing soundscapes accentuated by captivating beats and rhythms. Young Gravity continues to refine his skills within the strong groundworks of catharsis and escapism.
Young Gravity continues to hone his skills and techniques, and now owns his own record company, Gravitational Records, as his home for his impassioned hip-hop music. Well, we are curious to know what he has in store for us next to serve on our musical palette, but for now, listen to "Intoxicated" below:
Stream and listen to 'Intoxicated' here!