Here at CelebMix, we've always had a special place in our hearts for Dylan O'Brien. Since we are currently in a Stiles Stilinski drought and Dylan seems to have disappeared off of the face of the Earth (i.e he hasn't tweeted since 8th March, tragic) after his serious accident on the set of the new Maze Runner movie, we thought we need to remind ourselves of his pretty face again.
24-year-old Dylan is known for having a range of talents- he's an actor, a musician and perhaps most importantly: a great puller of different faces, blessing us with brilliant GIFs. So, scroll down to find out just how relatable his variety of reactions are to fascinating everyday situations someone might find themselves in.
1. When you get a text at 8am and think you're popular, but it's actually just your phone company telling you you've used up all your data allowance:

2. When there's no milk in the house, so you can't have that cup of tea/coffee or your cereal. Morning ruined.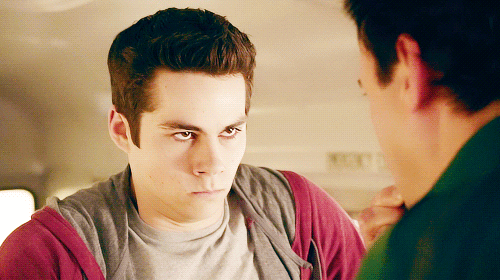 3. So you decide that ice cream for breakfast can be a real thing. After all, you have to satisfy those random cravings, no matter the time of the day.
4. When you start falling asleep in class and the teacher asks you a question:
5. When your best friend tells you some juicy gossip about your school's 'Becky with the good hair':
6. When Becky calls your best friend her best friend:
7. When you're enjoying your lunch, but then remember that awkward moment from five years ago: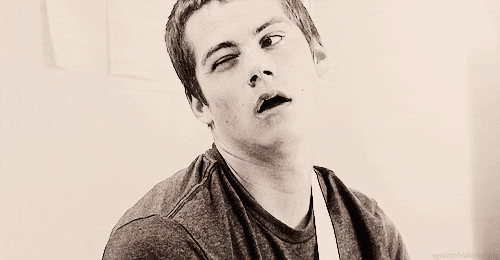 8. When you finally get back home after a long day:
9. When you remember your crush gave you some money to buy a cookie earlier on in the day (again, not your fault you have a sweet tooth) and kinda have a 'that's my baby' moment:
10. When you see a random stranger wearing socks and sandals:
11. That amazing moment when you hear a song you haven't heard in years in the supermarket but still know every word:

12. When you walk into a room, forget what you wanted, walk back out and then remember again:
13. When you accidentally like your crush's Insta pic from two years ago. You've unliked it, but you know they still got that notification.
14. When you get a chance to look at yourself in the mirror for the first time in the day and are completely disgusted by what you see (a.k.a VOID STILES):
15. When you actually get an early night for the first time in what seems like a year.
We miss you so much Dylan, please come back soon!
Love Dylan as much as we do? Make sure you let us know, send us a tweet over at @CelebMix!