On this day in 2012, global superstar, Taylor Swift, released her fourth studio album, 'Red.' The world had high expectations after her previous album. 'Speak Now' was nominated for Grammys and shifted 1,047,000 in its first week of sales, giving Taylor many records including the fifth biggest debut in history for a female artist and the biggest first week sales of 2010. However, Miss Swift did not disappoint and the 'Red' era seemed to be the point where people really started to take notice of this little blonde country singer as she became a household name across the globe.
Before we delve into 'Red' and its success, here's some Taylor trivia for you. Did you know that the title of the album 'Red' was inspired by the "semi-toxic relationships" Taylor experienced during the process of writing the album? She described the emotions she felt throughout this period as "red emotions" due to their intense and tumultuous nature. Well if you didn't know before, now you do, so go and impress your friends with that one!
Anyway, what was 'Red' all about? As well as having a reoccurring theme of love and heartbreak, the songs on the album also touch on more mature issues that Taylor began to face as she became more popular, such as the pressures of fame and handling life in the limelight. Before conceiving this record, Taylor had been very much renowned for her country sound, however, 'Red' was a time when she began to experiment with different genres, such as pop and rock, before diving straight into the deep end in 2014 by releasing a fully pop album in the form of '1989.'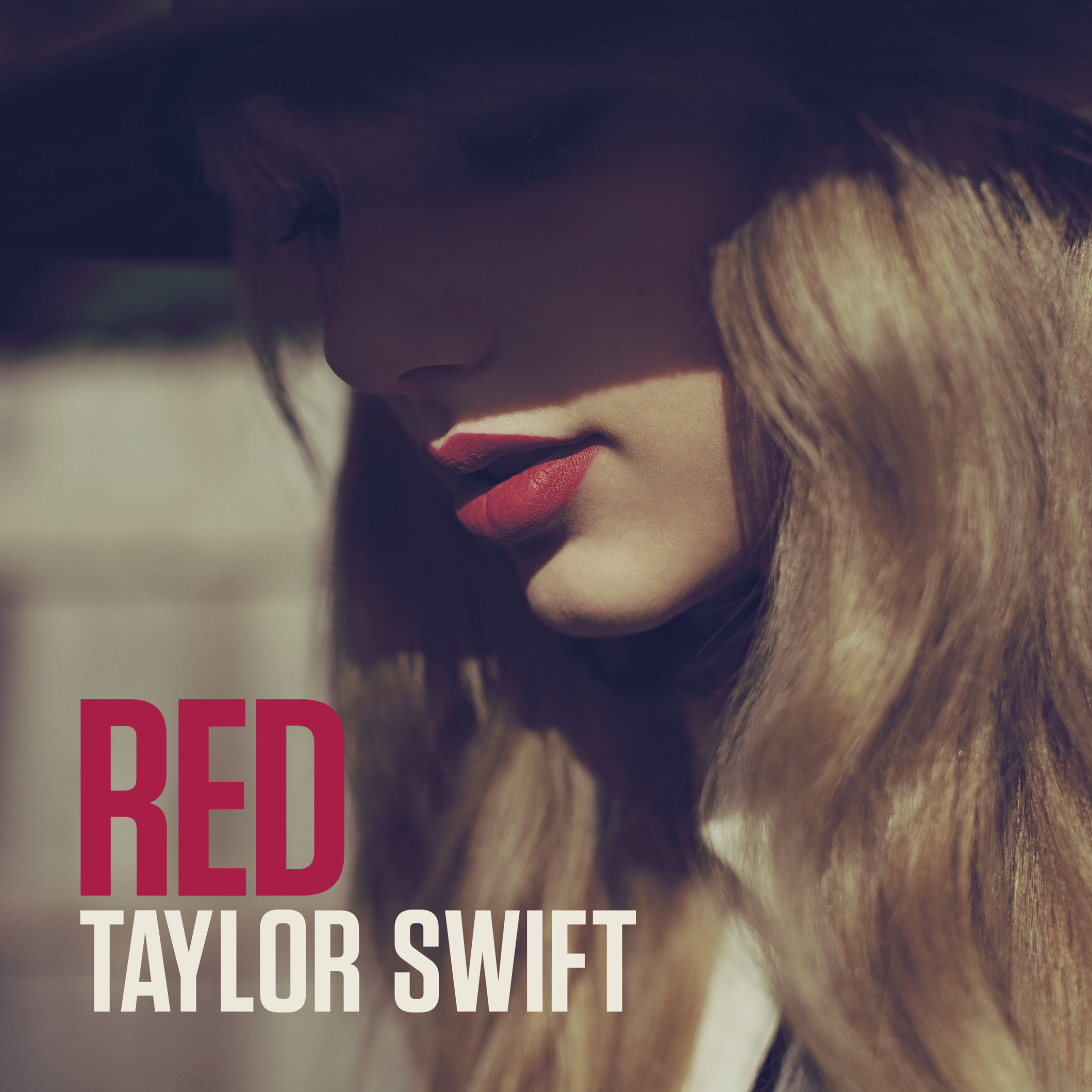 Taylor's fourth album also featured collaborations with some of music's biggest names such as Snow Patrol's Gary Lightbody, who she worked with on a song named 'The Last Time' and one of the country's greatest talents, Ed Sheeran, whom she collaborated with to create 'Everything Has Changed,' a song which everyone and their dog seemed to fall in love with.
'Red' received many positive reviews and, of course, Swifties loved it. The album earned Taylor Grammy nominations in categories such as Album of the Year and debuted at number one on the US Billboard 200, making the album Taylor's third consecutive chart topper. It sold an astronomical 1.21 million copies within the first week of it's release and so was the third biggest debut in history for a female artist.
The lead single from 'Red' was the ever so famous 'We Are Never Ever Getting Back Together,' a track which remains the ultimate sassy break-up anthem to this day due to it's catchy tune, which Taylor said she wanted to be as annoying as possible, and empowering lyrics. Taylor released four other international singles from the album which were 'I Knew You Were Trouble,' '22'.' 'Everything Has Changed' and 'The Last Time.'
After releasing and promoting 'Red,' Taylor proceeded to tour the album with 'The Red Tour,' which she completed on 12th June 2014. The tour became the highest grossing tour of all time by a country artist after it grossed over $150 million.
Swifties worldwide are taking the album's four year anniversary as a chance to celebrate all things Swift and have spent the day expressing their love and pride for their favourite country/pop star on social media through Tweets and photo edits.
4 years ago I fell in love with a beautiful album and yet today I still madly adore it. #4YearsOfRed pic.twitter.com/eAV5K14Nsj

— ????? – 68 (@wayuearp) October 22, 2016
Feels like it was yesterday.
I can't belive it. If's just incredible; time flies. #4YearsOfRed pic.twitter.com/D3dv3PVs7e

— the ?nd (@c0ldgxrl) October 22, 2016
https://twitter.com/Swiftness13/status/789763529859620864
Do you remember the "10 days till 'RED' countdown? It seems like yesterday…MASTERPIECE!! And of course IT DESERVED A GRAMMY! #4YearsOfRed pic.twitter.com/11Dq3OXv6k

— Ale ? (@AleSwift1309) October 22, 2016
i can't believe it had been 4 years since one of my favourite albums was released. definitely my favourite era of Taylor's #4YearsOfRed

— christina (@japansmarais) October 22, 2016
'Red's' fourth birthday also coincides with the date of Taylor's only show of 2016 as tonight she is due to perform in Austin at the USGP.
So, are you still utterly in love with Taylor Swift's album, 'Red?' Be sure to Tweet us @CelebMix and tell us your favourite tracks from the album and also your favourite memories from the RED ERA!