So… Who is Rob Benedict?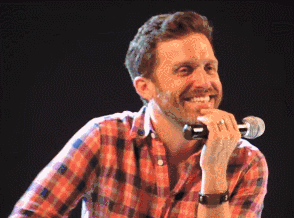 Rob Benedict is an American stage, film, and television actor.
When is his birthday?
September 21, 1970
What is he most known for?
Rob Benedict is best known for his role as Chuck on the hit fantasy/horror series Supernatural.
What else has he starred in?
Film
Run a Mile in My Shoes (short)
Tequila Body Shots
Bad City Blues
Not Another Teen Movie
The First $20 Million is Always the Hardest
The Naked run
American Pi
Two Days
My Dinner With Jimi
Overachievers
Kicking & Screaming
Waiting…
Sex and Death 101
Say Goodnight
Call Back
State of Play (film)
A Little Help
Arts & Crafts
Group Sex
Lifetripper
The Case of the Missing Garden Gnome (short)
Sexy Daddy
Grow
The Sidekick
Bad, Bad Men
TV
Beverly Hills, 90210
Alright Already
Pacific Blue
Wasteland
Felicity
Snoops
Chicago Hope
Buffy the Vampire Slayer
Opposite Sex
Mysterious Ways
NYPD Blue
Birds of Prey
Come to Papa
NCIS
Medium
Alias
Monk
Threshold
Dirt
House
Burn Notice
Head Case
CSI: Crime Scene Investigation
Supernatural
'Til Death
Cold Case
Law & Order: LA
Svetlana
Shameless
Psych
NCIS: Los Angeles
Touch
The Mentalist
1600 Penn
Susanna
Franklin & Bash
The Hillywood Show
Documentary Now!
Masters of Sex
What else do I need to know?
Not only does Rob Benedict act, but he also performs in a band. He is the lead vocalist for Louden Swain. They hold a concert at almost all of the official Supernatural conventions. Rob Benedict has also written and starred in a web series called Kings of Con alongside Richard Speight Jr, which focuses on their experiences in the Supernatural fandom.
What are his social media links?
Twitter – @RobBenedict,
Facebook – @robbenedictfans
Instagram – @robenedict
Snapchat: robbiebenny
Are you a fan of Rob Benedict? Do you watch Supernatural? Tell us by tweeting us at @CelebMix.