Awards season is now in full swing, bringing along some of the most stunning looks from our favourite celebrities in the entertainment and film industry, as recently exhibited at BAFTA Awards 2022 held at the Royal Albert Hall in London.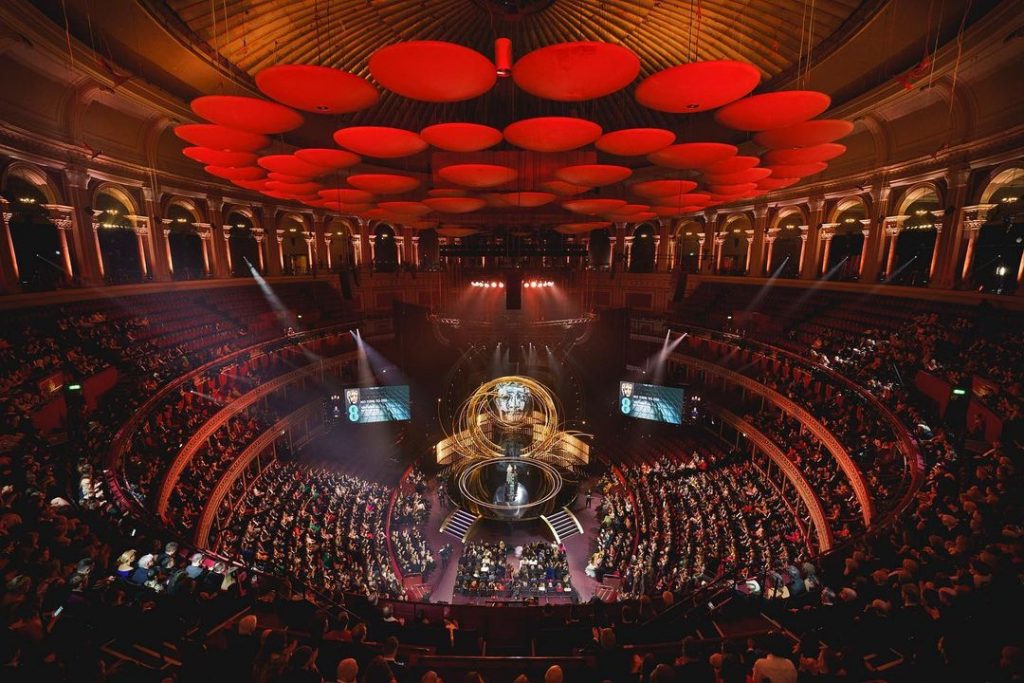 The BAFTA Awards 2022 attendees graced the red carpet, donning the most fashionable outfits imaginable on display. There was a strong emphasis on velvet and tulle styles in classic black and vibrant, colourful hues.
From long-standing A-list show stoppers to new performers, everyone dressed up to the nines to steal the show. The star-studded event featured Lady Gaga, Emma Watson, Ariana DeBose, Emilia Jones, Daisy Ridley, Rebel Wilson, Sebastian Stan, Benedict Cumberbatch, to name a few. They decked the red carpet in ruffles, shimmer, diamonds, and vibrant hues, donning their best.
Below are our favourite looks from the BAFTA Awards 2022.
Lady Gaga
Lady Gaga attended the BAFTA Award 2022 following her nomination for House of Gucci. A sense of grandeur, luminous aura, star power, and charisma radiated on the red carpet as she arrived, donning an emerald-green, spectacular Ralph Lauren gown, sweeping the floor with jewelry from Tiffany & Co in a blonde vintage hairstyle.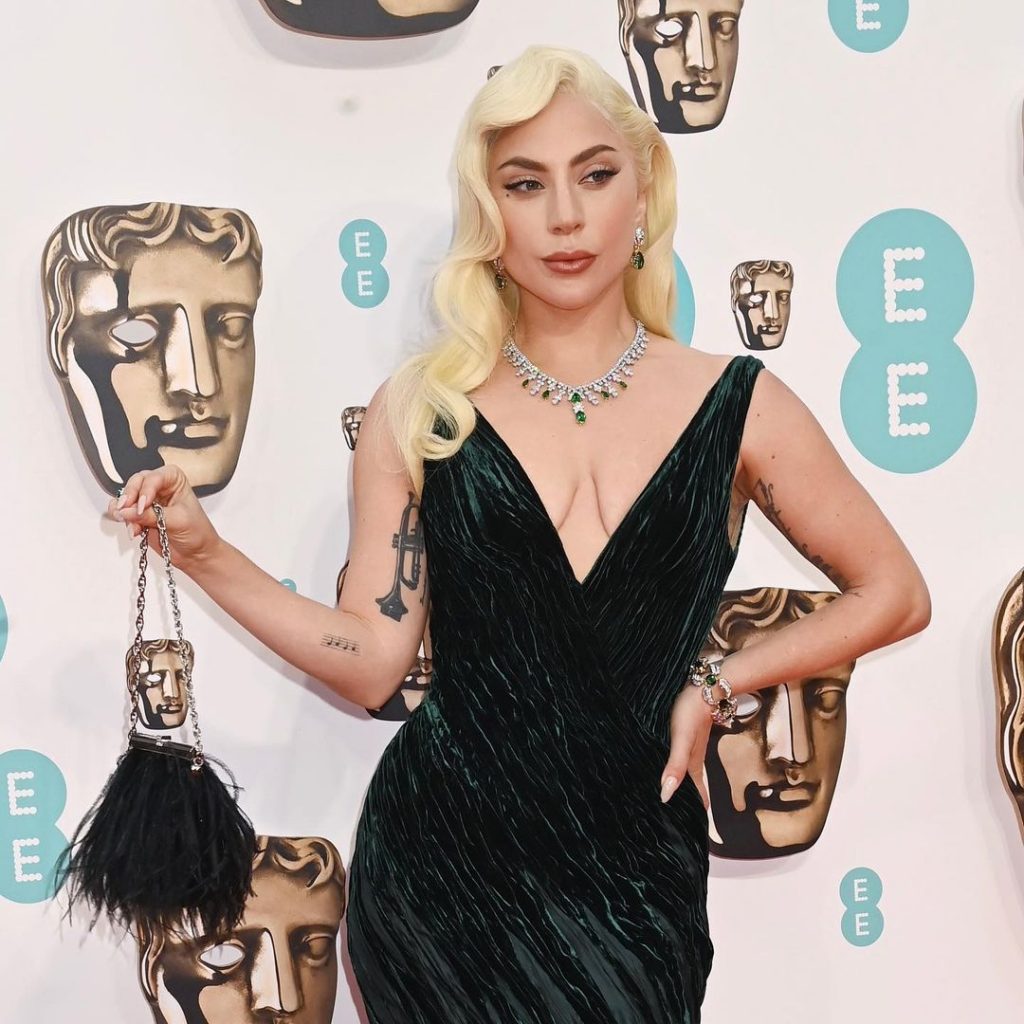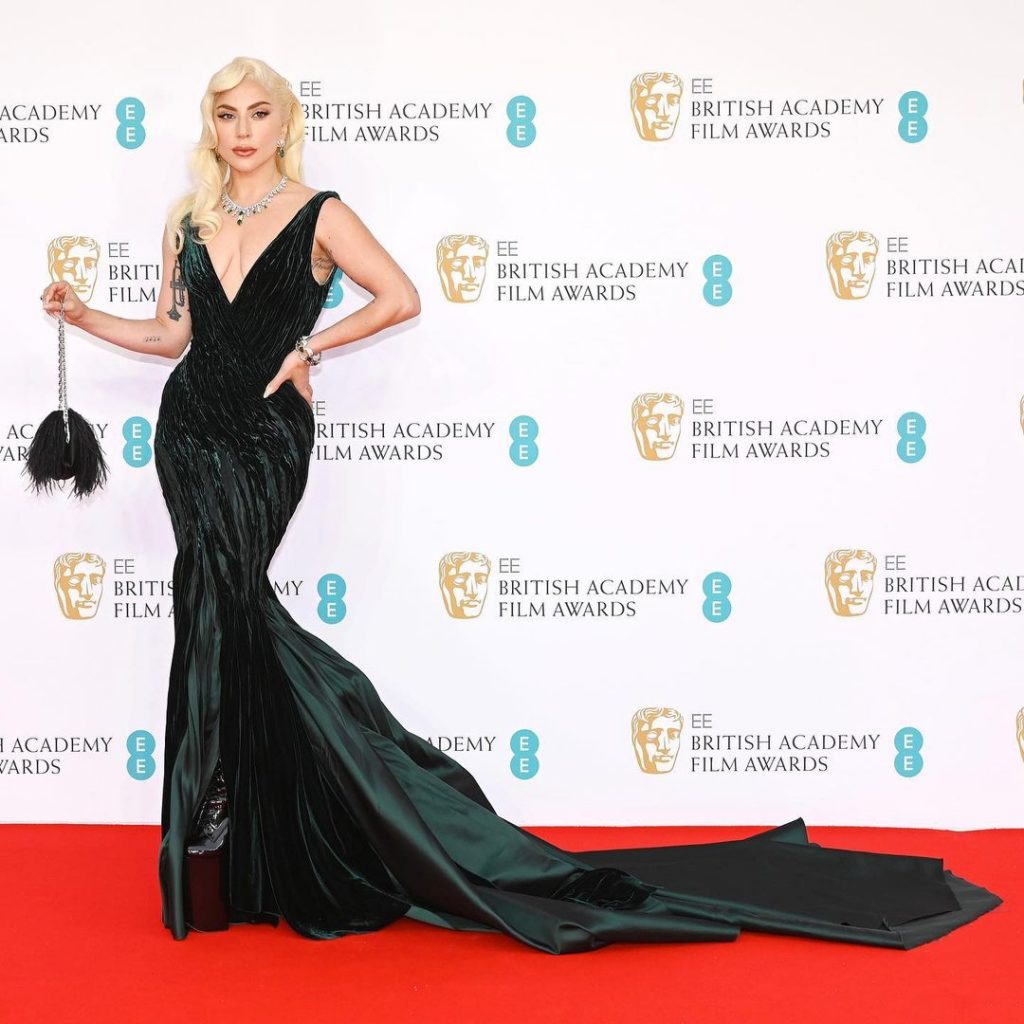 Emma Watson
Emma Watson looked adorable, wearing a black and white ruffle Oscar de la Renta gown on the BAFTA Awards 2022 red carpet.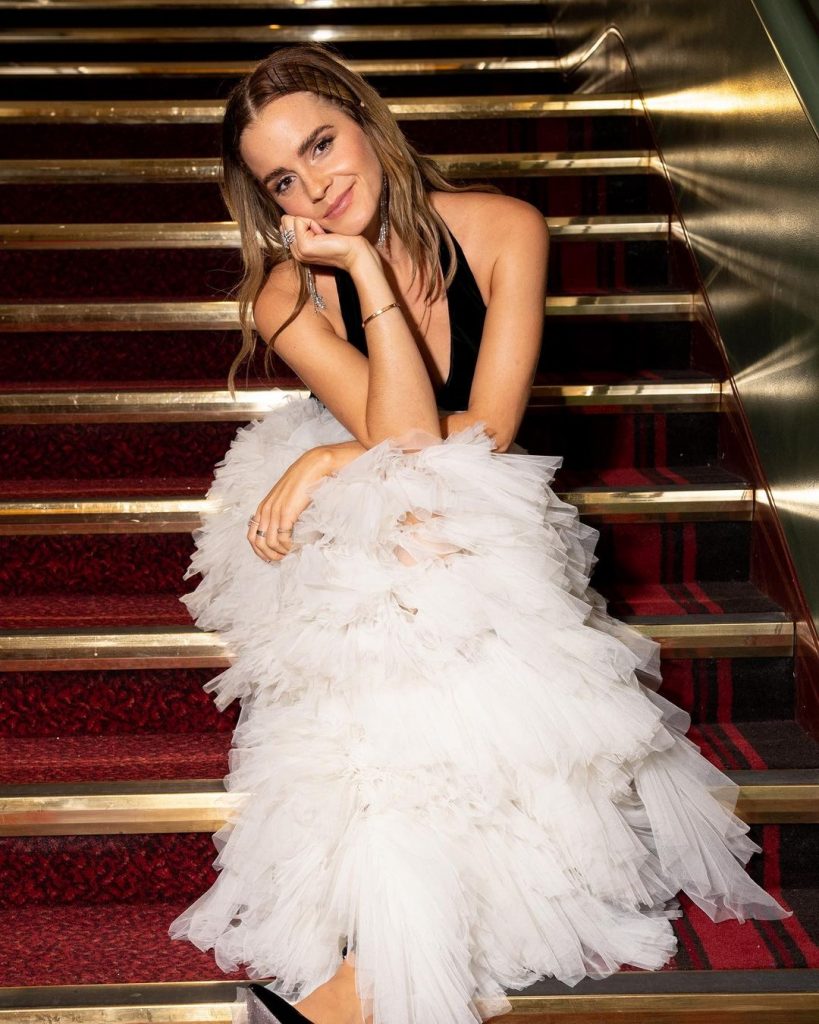 Rebel Wilson
Rebel Wilson hosted the event, wearing a Giambattista Valli blue gown on the red carpet with a sash of sequins around her waist.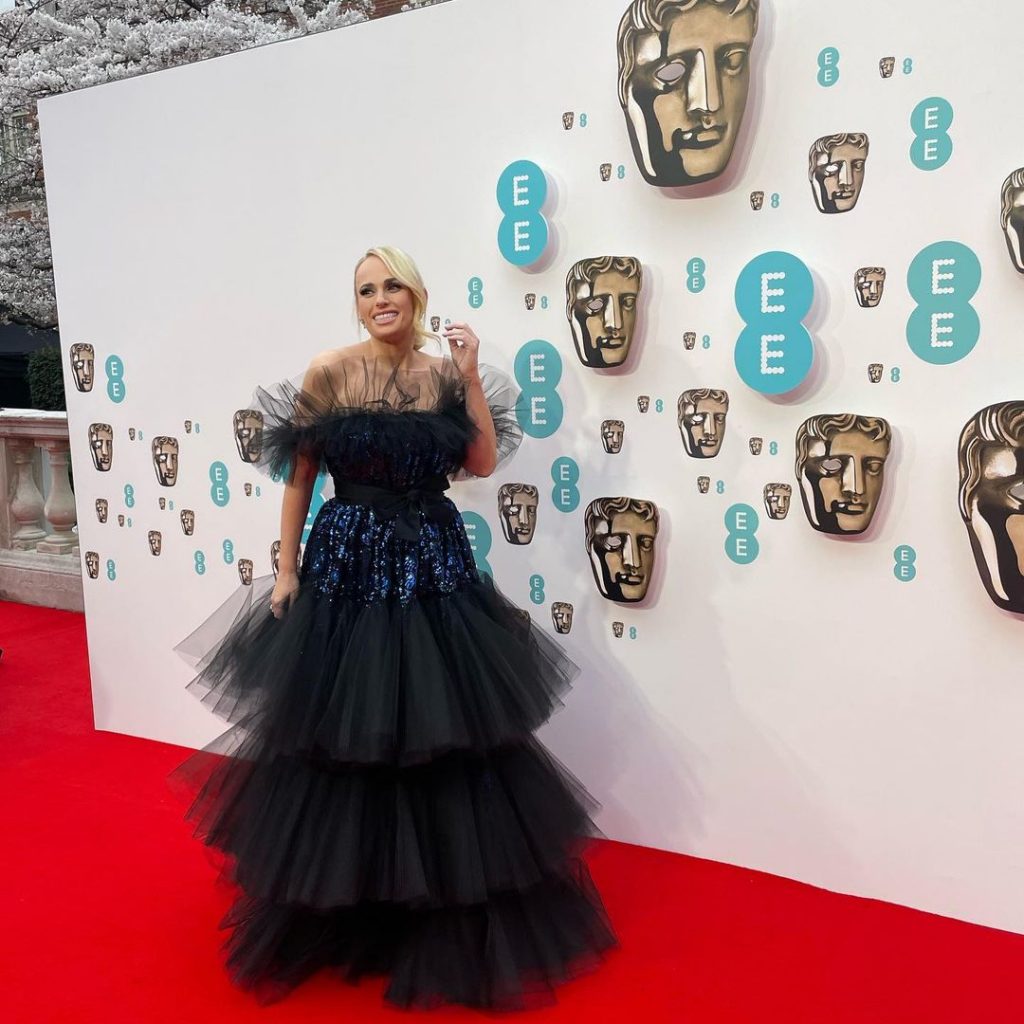 Benedict Cumberbatch
Actor Benedict Cumberbatch arrived with his wife Sophie Hunter at BAFTAs 2022, stylishly attired and sophisticated looking, wearing a black tuxedo emblazoned with a Ukrainian flag to show his support.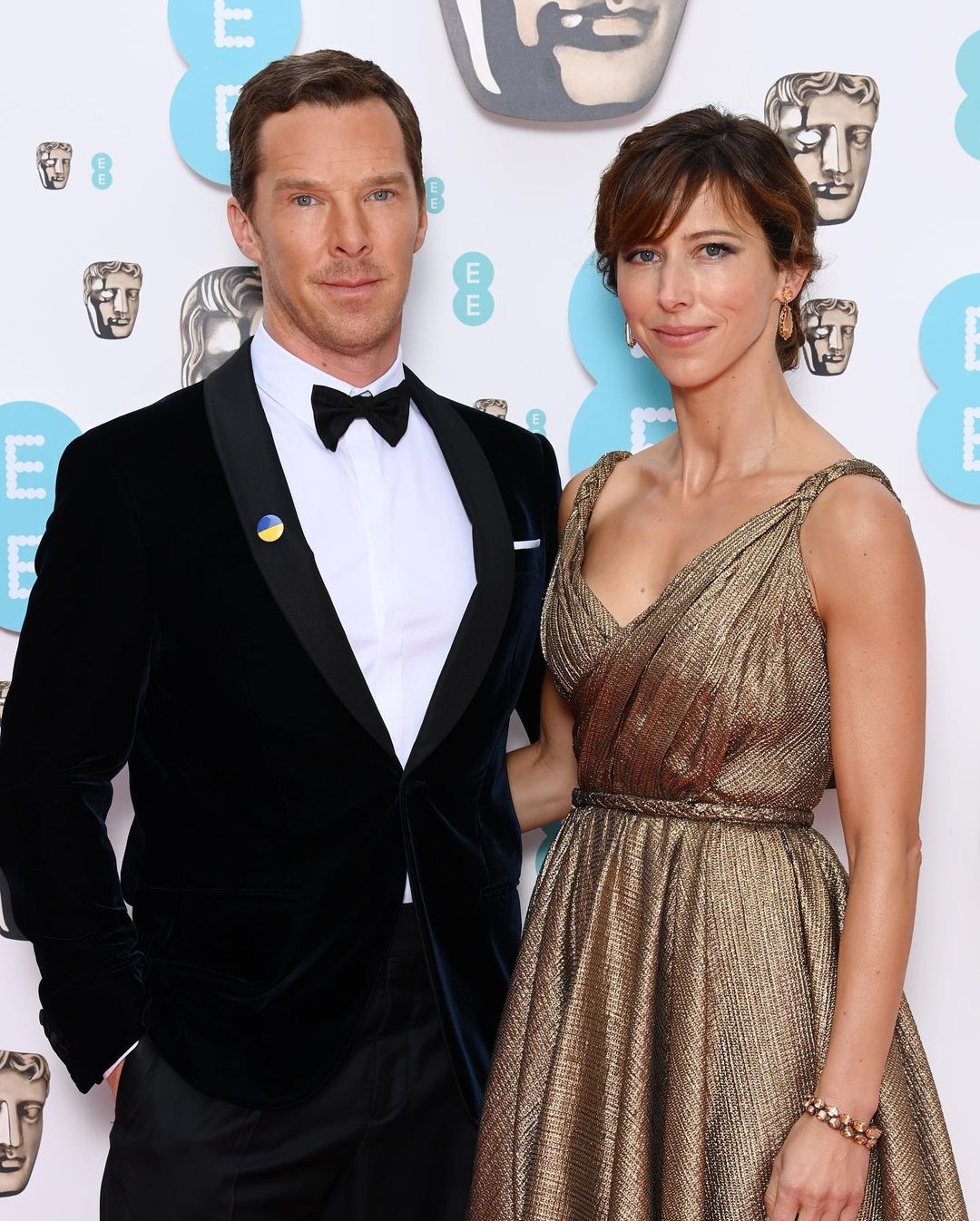 Jessie Buckley
Actress Jessie Buckley enjoyed her appearance looking stunning on the red carpet wearing a one-shoulder black gown paired with diamond accessories.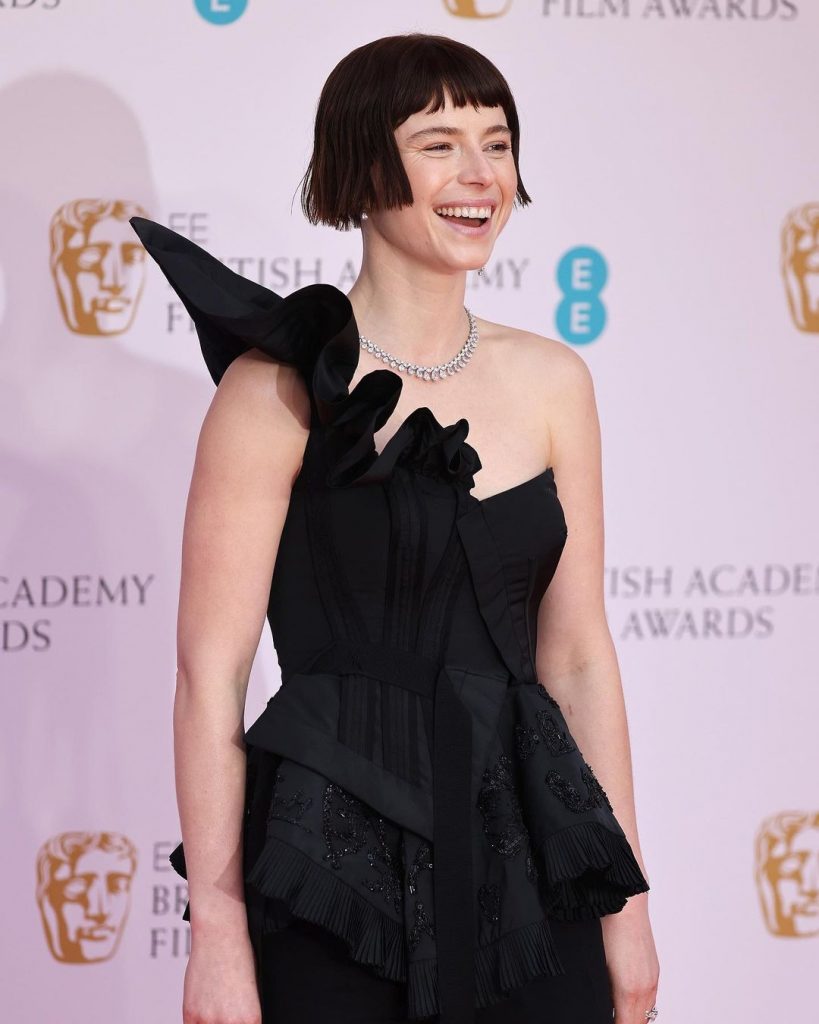 Millie Bobby Brown
Millie Bobby Brown looked sensational, wearing a custom-made Louis Vuitton cut-out black velvet-and-lace gown on the BAFTA Awards red carpet, sporting matching black velvet gloves and an updo hairstyle.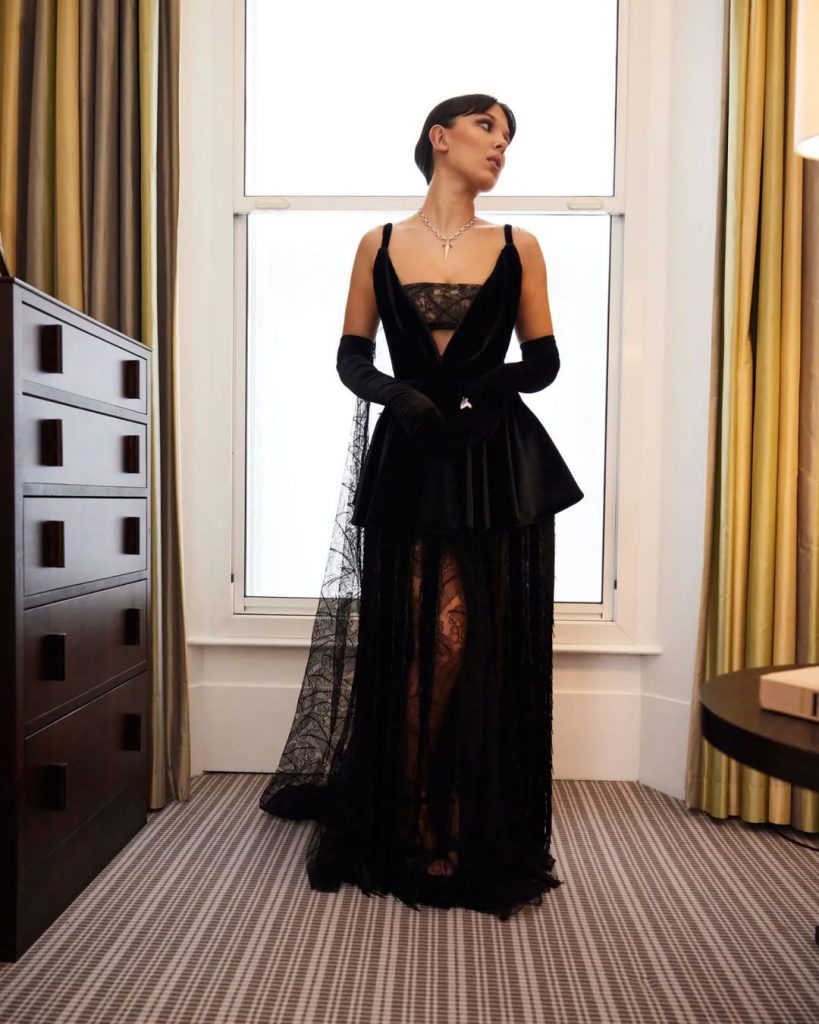 Naomi Campbell
Naomi Campbell stepped out in a black velvet Burberry gown and added a dose of panache with Fawaz Gruosi jewellery and straight black shiny hair.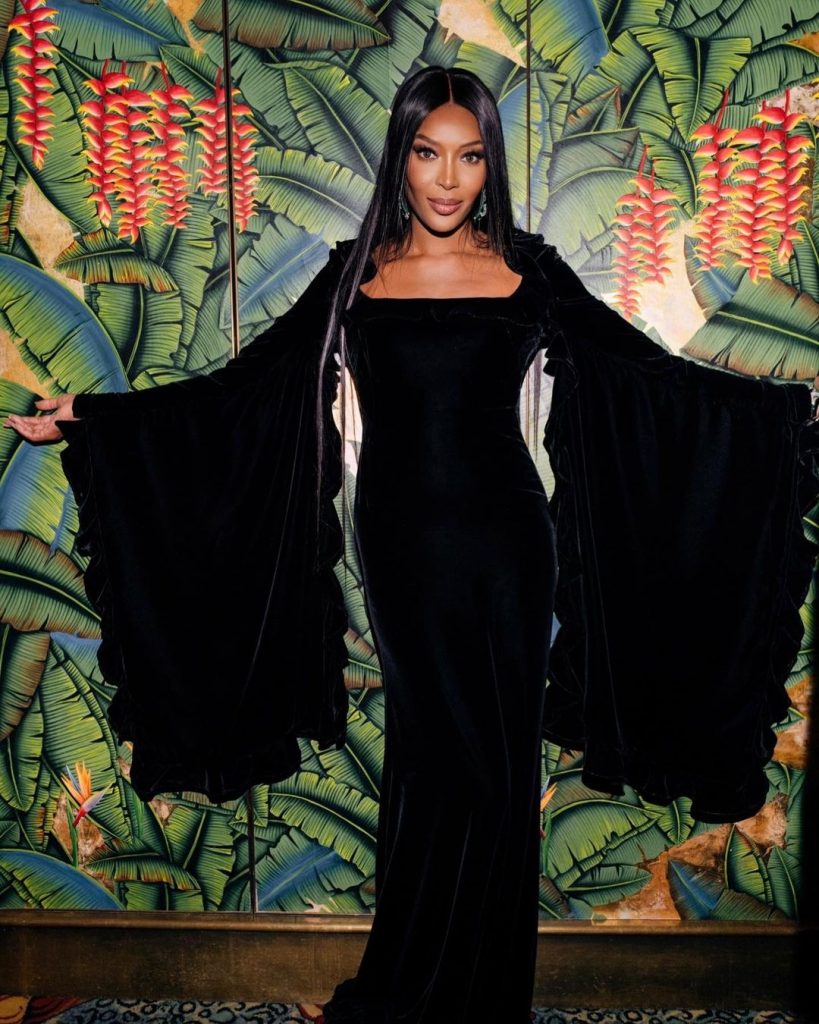 Florence Pugh
Florence Pugh looked sensational wearing a black minidress with a baby-pink train and an enormous bow from Carolina Herrera Pre-Fall 2022 collection on the BAFTA red carpet, which she paired with jewellery from Boucheron.
Salma Hayek
Salma Hayek wore a custom-made plum-hued velvet long-sleeved column Gucci gown with a wide neckline with lacy details and long thigh-high slit detail, which she paired with black pumps.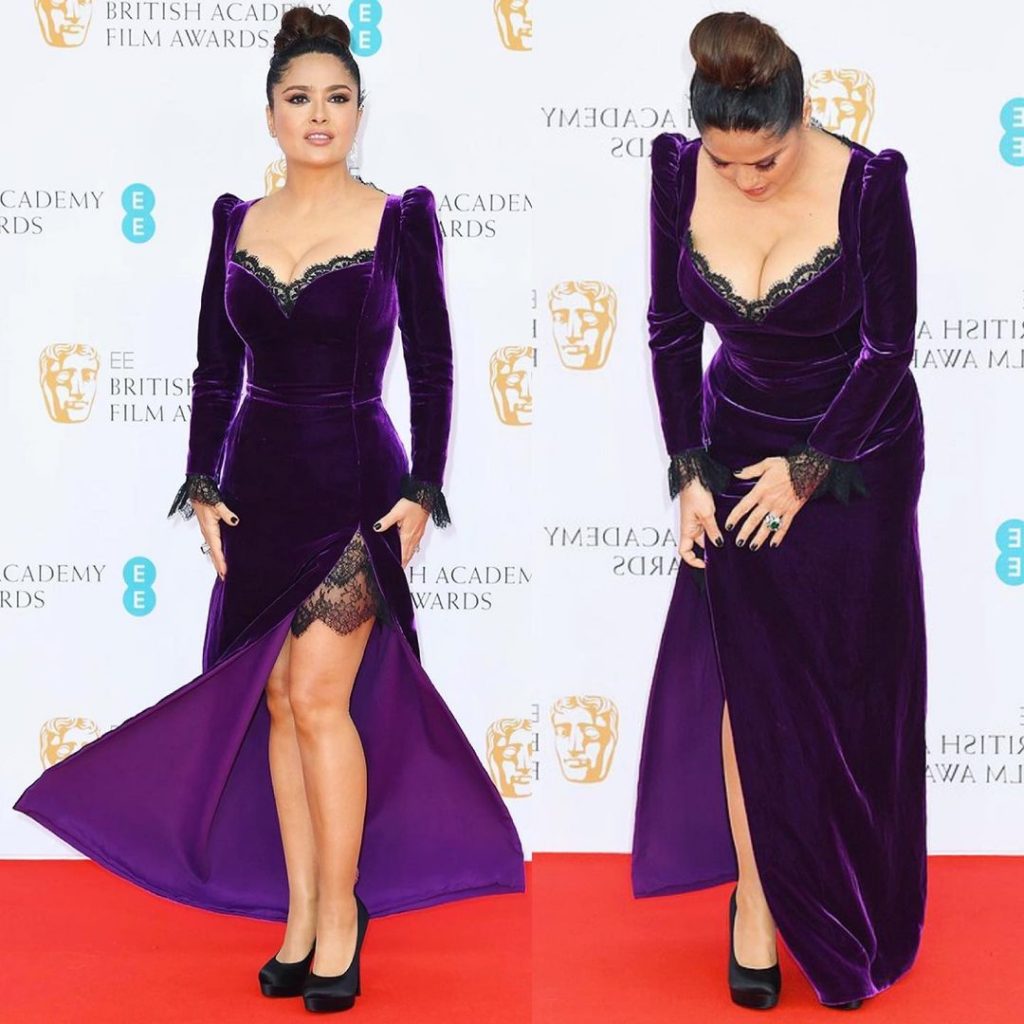 Daniel Kaluuya
Daniel Kaluuya looked exquisite in Prada on the BAFTA Awards 2022 red carpet, as he donned a blue fur-trimmed coat fresh off the runway from Prada's FW 2022 menswear collection and finished his look with Bulgari jewellery.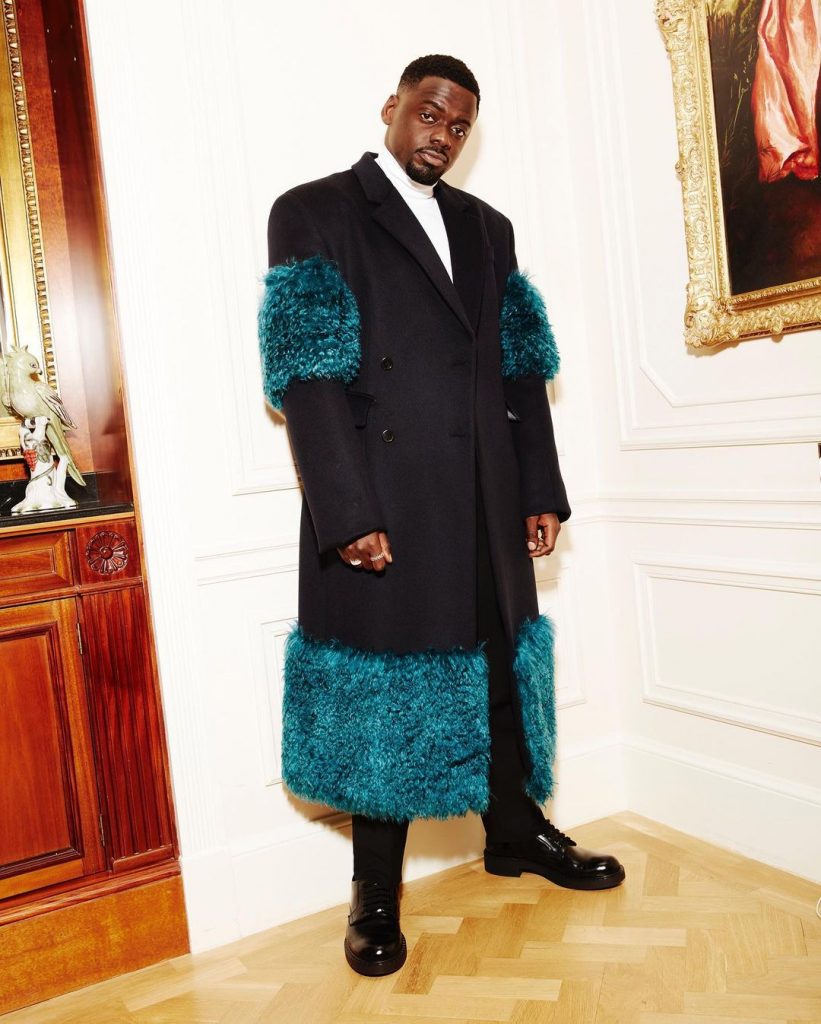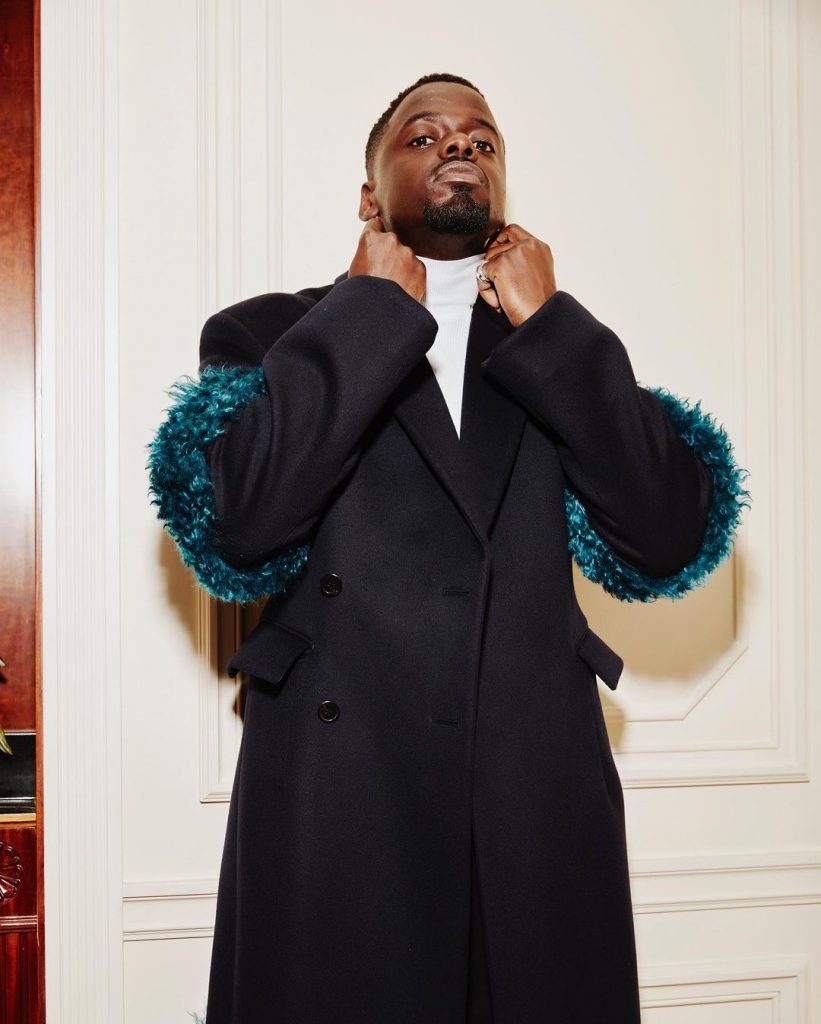 Adwoa Aboah
Adwoa Aboah wore a black strapless gown from Saint Laurent (YSL) and paired it with jewels and accessories from Boodles and Chopard.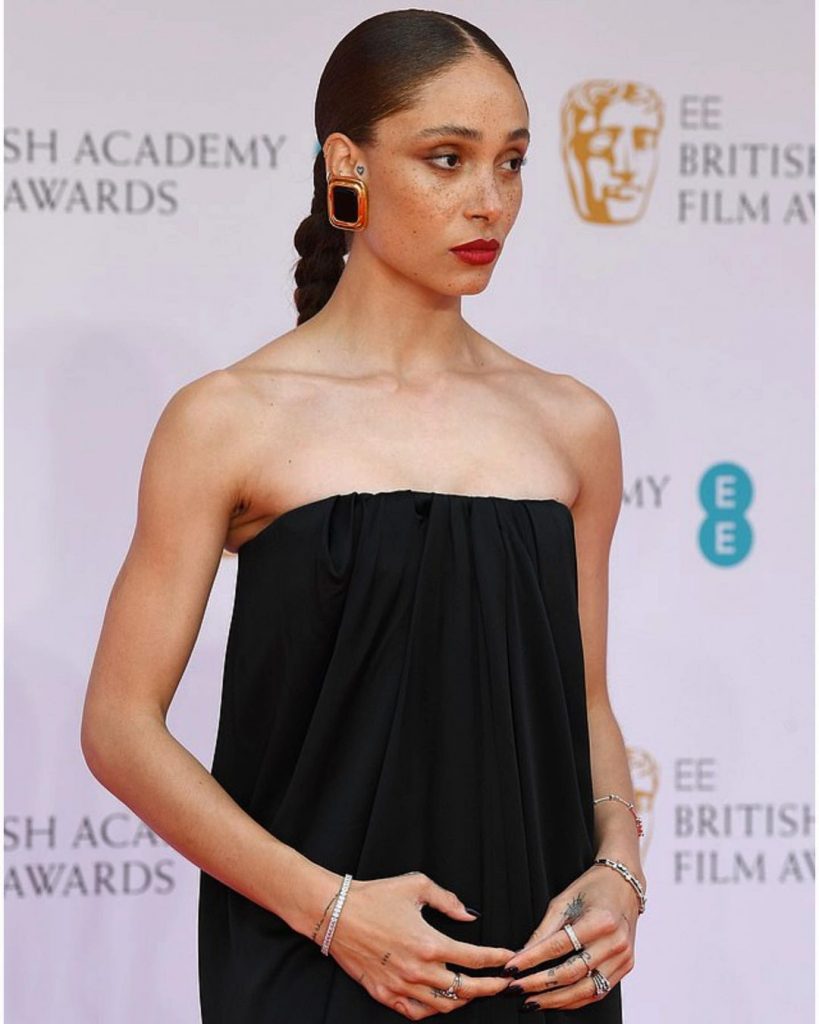 Daisy Edgar-Jones
The Normal People actress Daisy Edgar-Jones dazzled everyone with her Gucci turquoise-and-pale blush tulle gown embellished with micro-crystals, brightening the room. The actress accessorized her look with Tiffany and Co jewellery, and she was absolutely stunning and radiating on the red carpet of the BAFTA Awards 2022.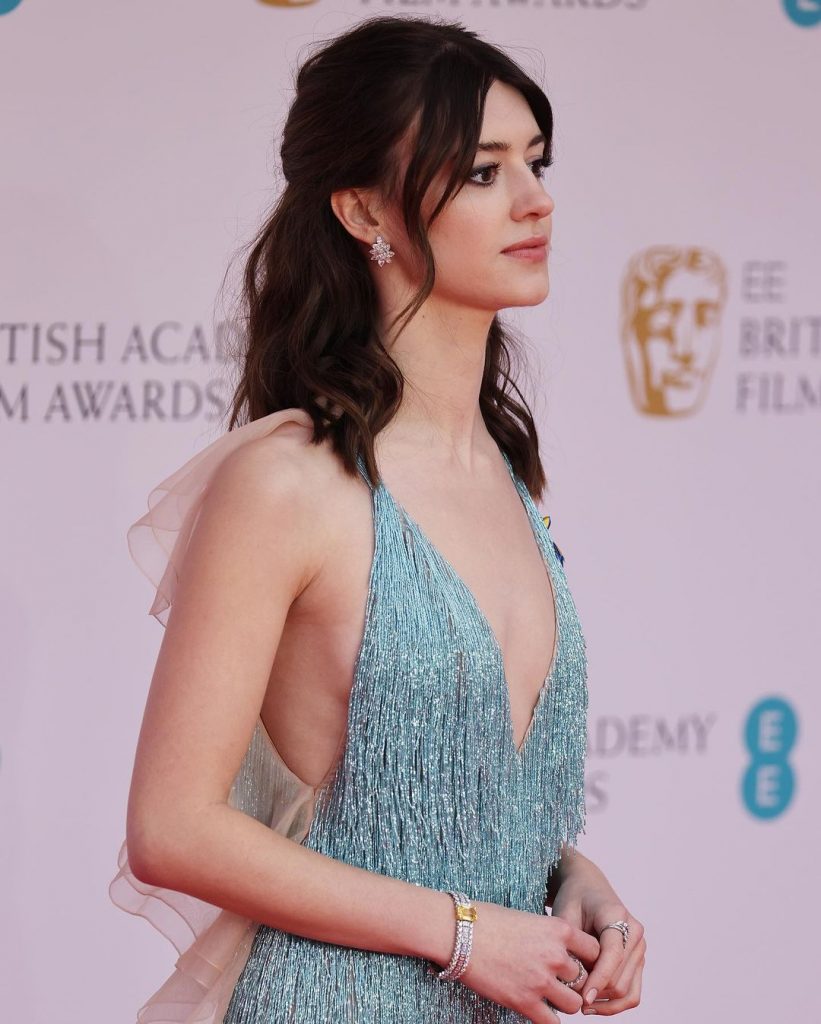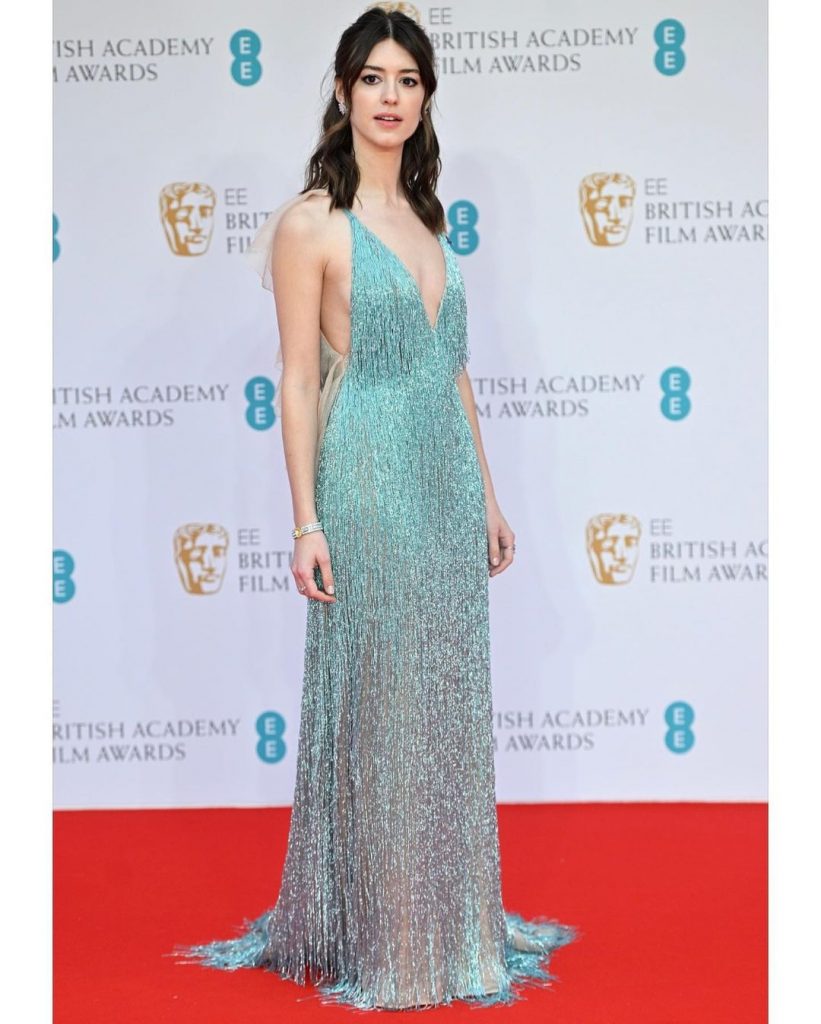 Simone Ashley
Bridgerton actress, Simone Ashely, sported a bright-pink Valentino jumpsuit with a long, flowing matching cape, and finished her look with natural makeup, flowing locks, and diamond jewellery.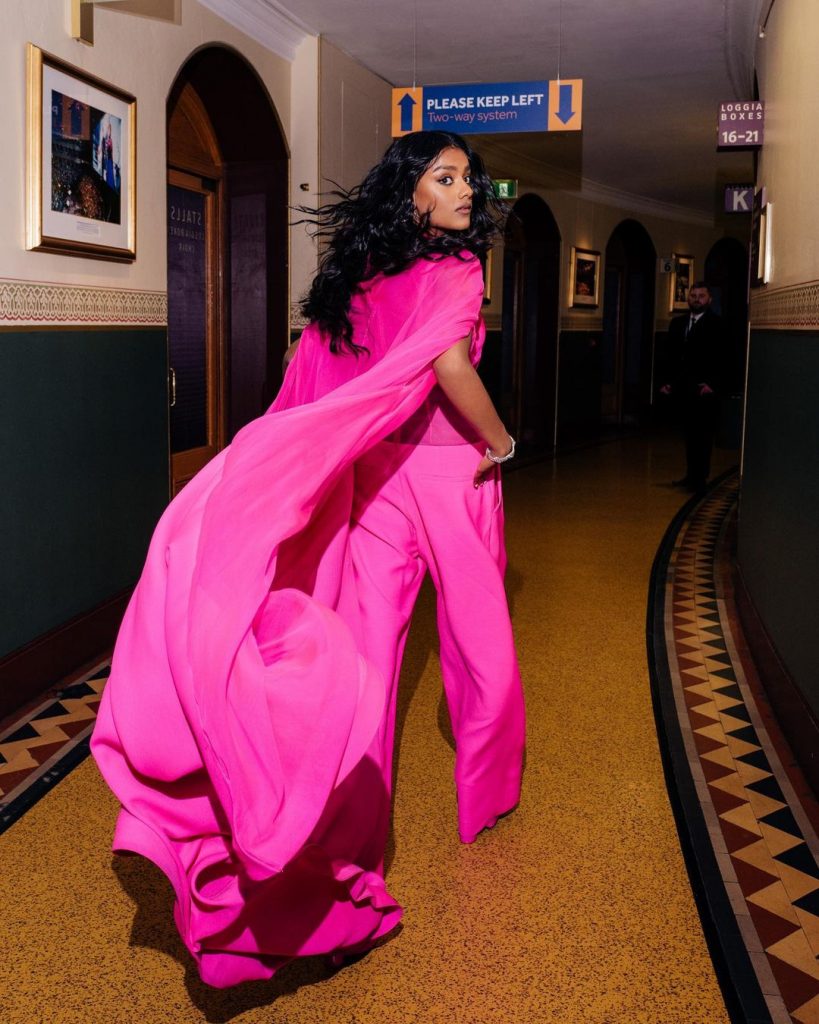 Lashana Lynch
Lashana Lynch looked gorgeous wearing an asymmetrical gown with a shoulder bow and short sweeping train feature by Prada. She accessorized her overall look with jewels from Tiffany & Co and bold rep lipstick.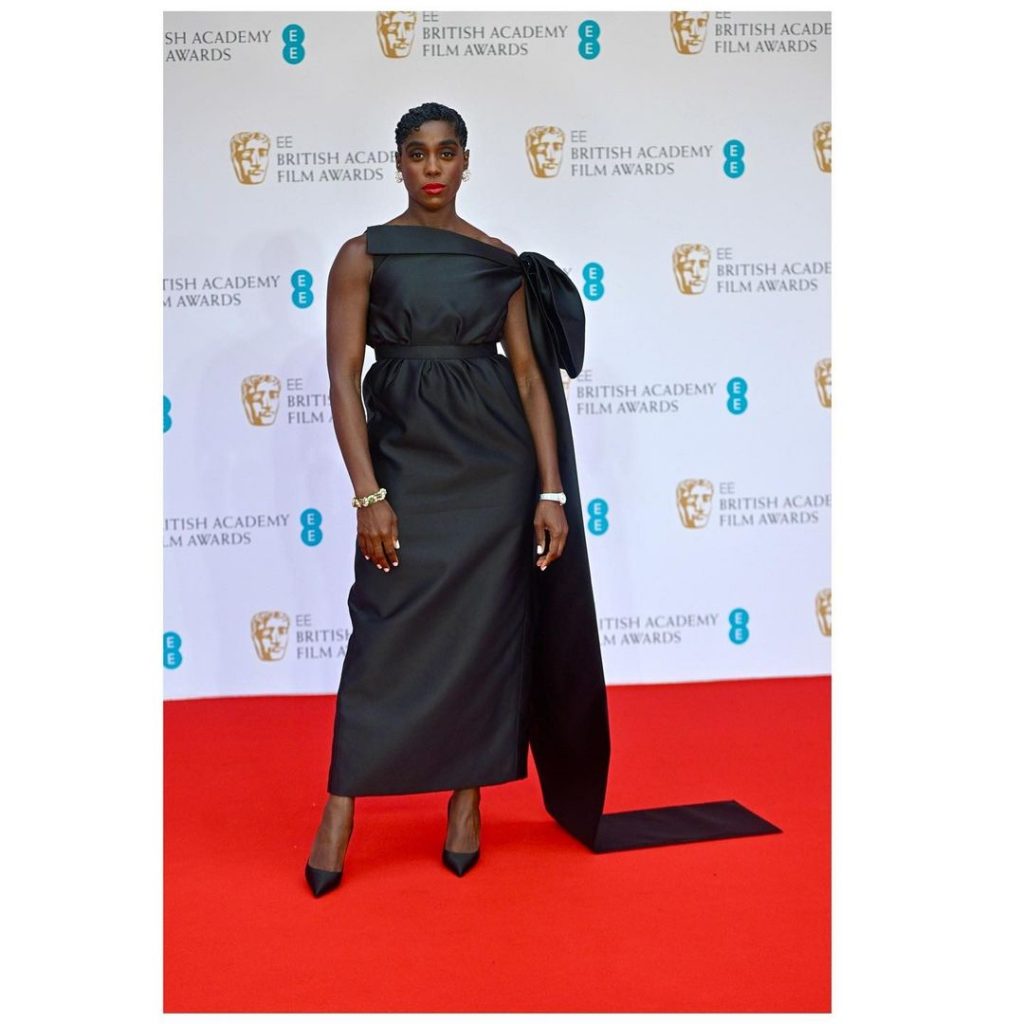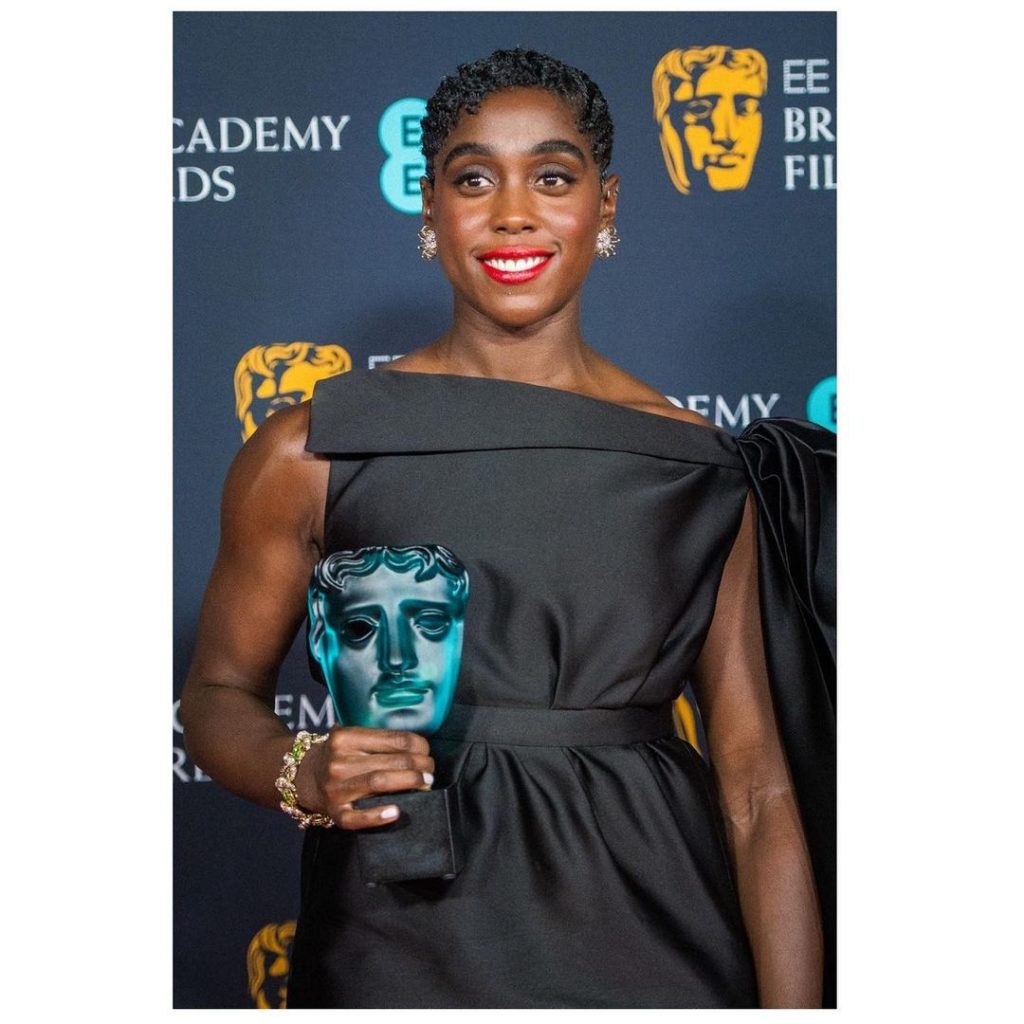 Ariana DeBose
Ariana DeBose wore a bright yellow strapless Oscar de la Renta gown with a bright-red flower attached at the waist that caught everyone's attention. She accessorised her look with strappy red heels, Bulgari jewellery, and a big smile that showed her joy for the evening.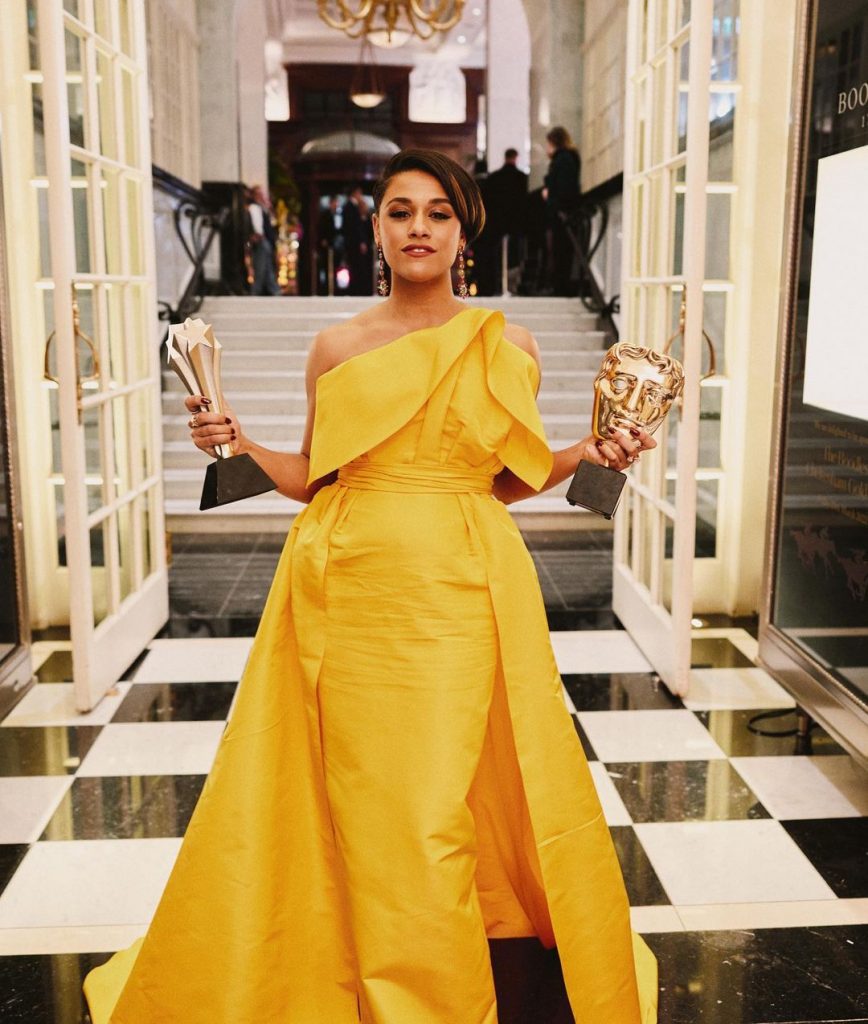 Rachel Zegler
Rachel Zegler was a sight to behold as she radiated, wearing an aquamarine Vivienne Westwood gown and paired it with AQUAZZURA heels and Tiffany & Co. jewels.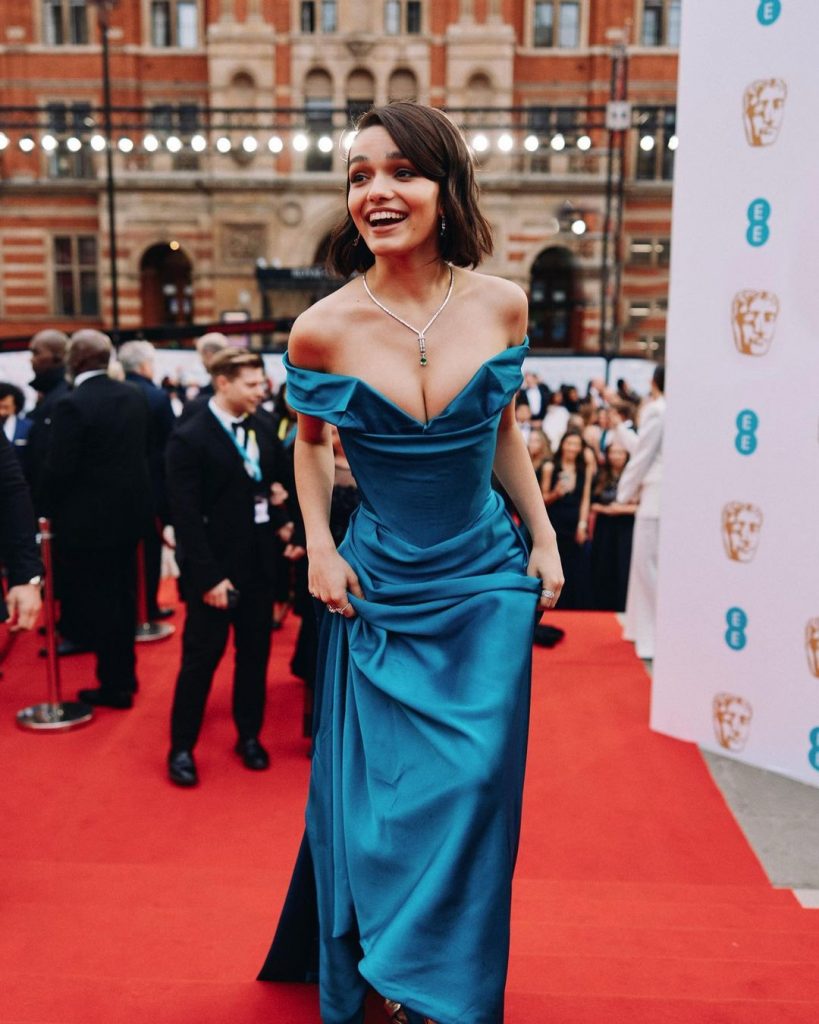 Alana Haim
Singer and actress Alana Haim looked charming in her custom-made pale-green sheer gown by Louis Vuitton.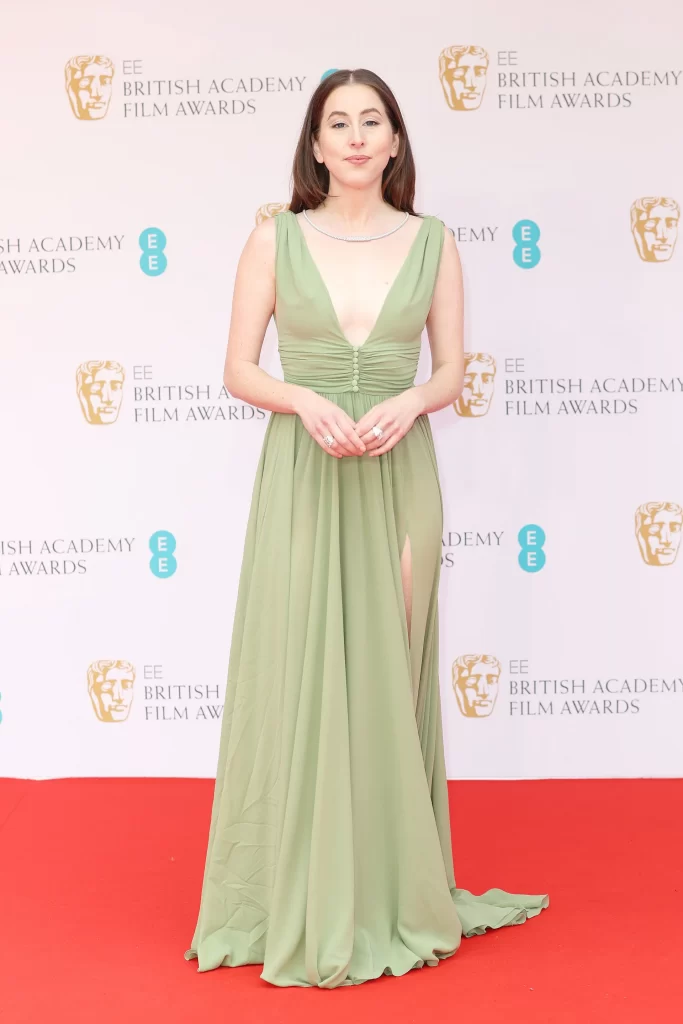 Sebastian Stan
Sebastian Stan stepped out in a Givenchy suit with a pierced collar, a modern take on a classic look, which he pulled off perfectly, looking exquisite.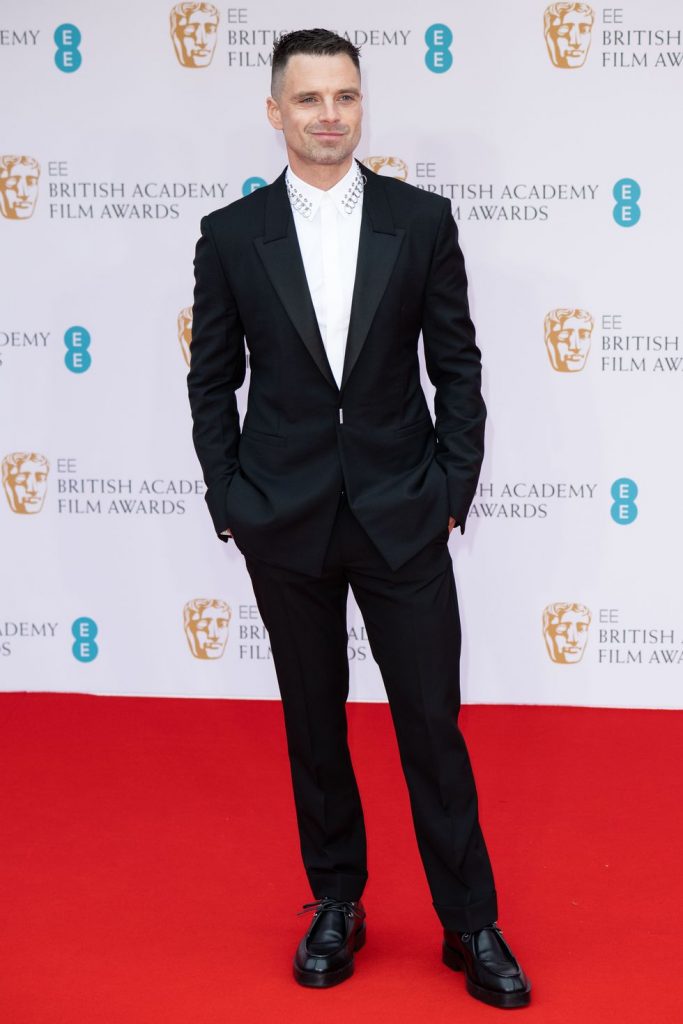 Léa Seydoux
Léa Seydoux captivated everyone wearing a body-con sequined silver gown with a see-through black corset by Louis Vuitton.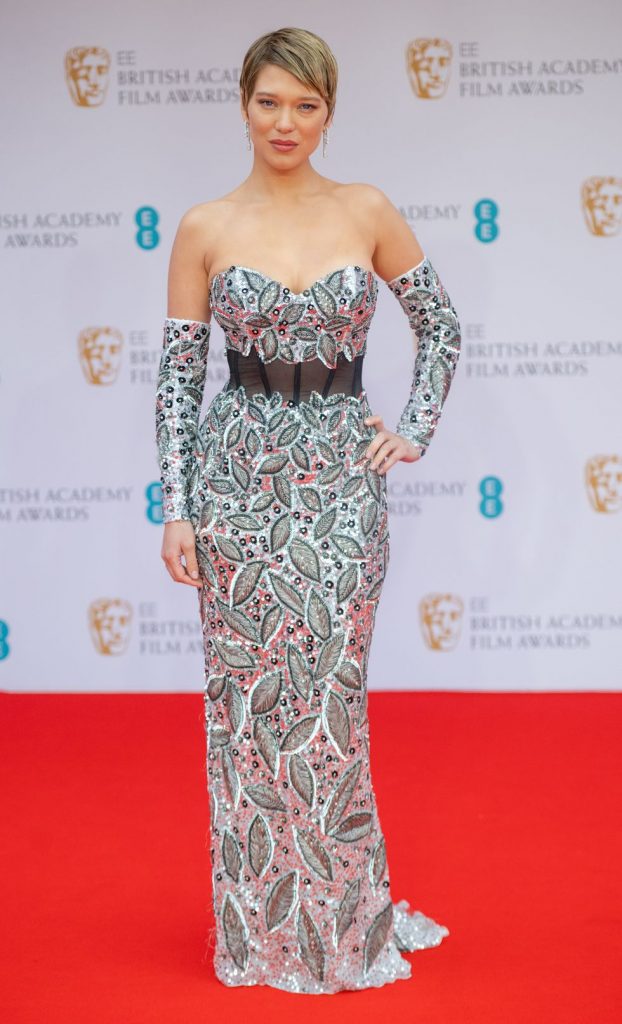 Daisy Ridley
Daisy Ridley struck an elegant pose, donning Vivienne Westwood's black off-the-shoulder gown with a voluminous ruffles skirt with matching nails and heels, a sleek hair bun, and Bulgari jewels.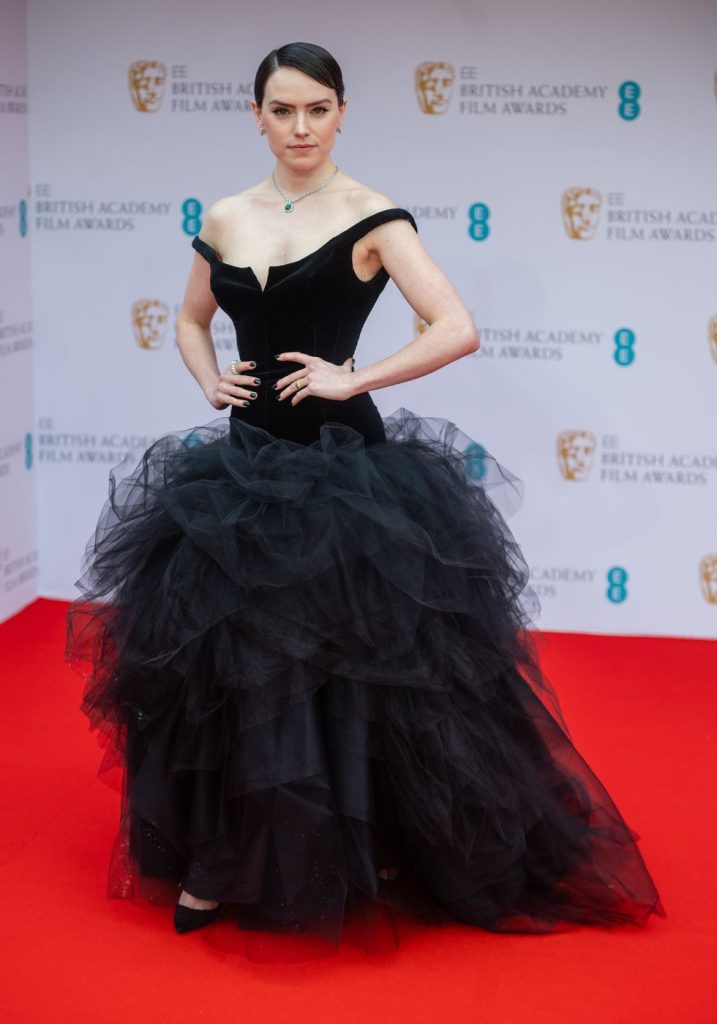 Emilia Jones
Emilia Jones also arrived wearing a gold lamé gown with a halter neckline by Atelier Versace.
Caitriona Balfe
Outlander actress, Caitriona Balfe, donned a custom Armani Privé black gown on the red carpet and looked sophisticated.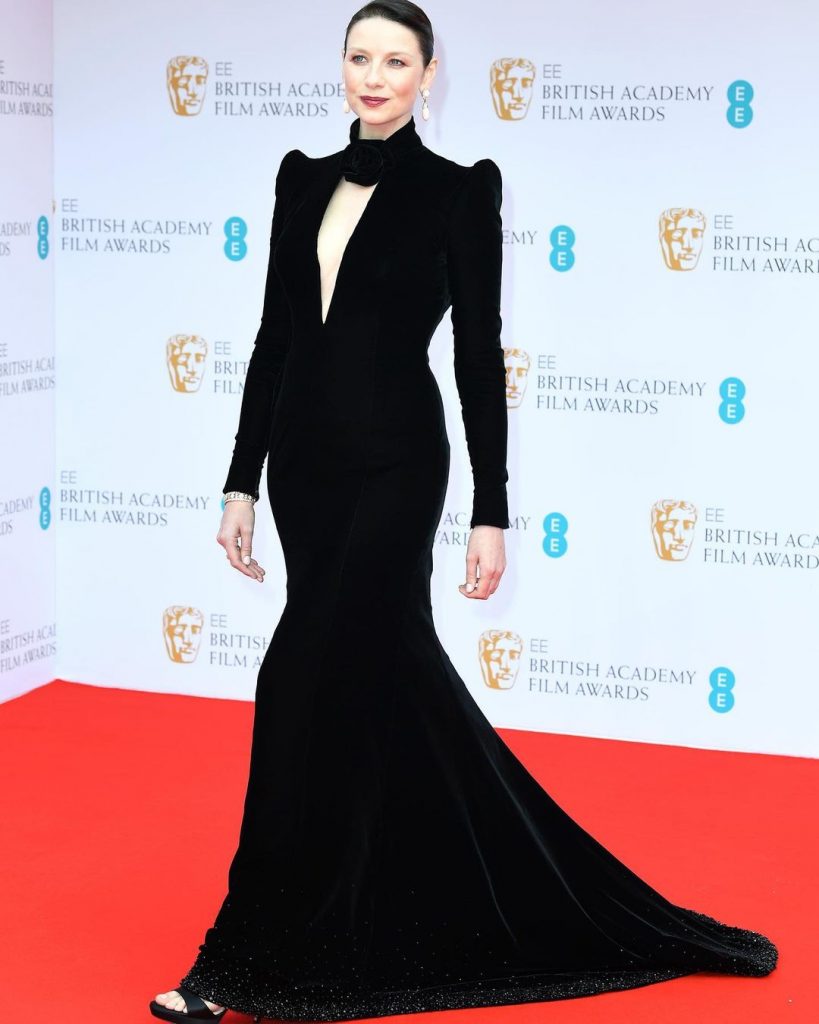 Did your favourite celebrities win? What celebrity red carpet look wowed you at the BAFTA Awards 2022? Tweet us at @CelebMix to let us know!