Charlie Puth has finally spared his fans the agony of anticipation by announcing the release date of his forthcoming self-titled third studio album, Charlie. Upon the announcement, his fans felt an enormous wave of relief and poured their love for the American singer on social media.
The album will release on October 7th, 2022 via Atlantic Records. Now it's merely a few months away and we couldn't be more enthusiastic.
The 12-track-long album, Charlie, follows his 2018 sophomore album, Voicenotes. The announcement follows the success of the newest collab single, 'Left and Right', featuring Jung Kook from BTS. Charlie features Puth's explosive high-beam singles, "Light Switch" and the foot-tapping "That's Hilarious," which put a great emphasis on the soundscapes of the upcoming album.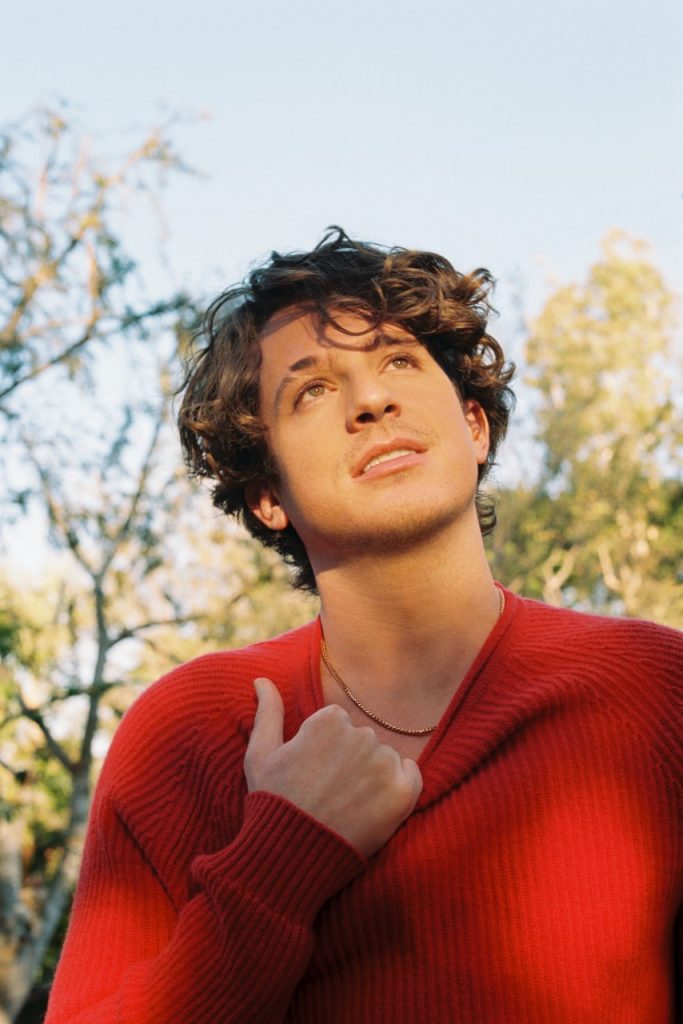 It heralds the much-awaited comeback of our favourite singer-songwriter after a long break. Charlie described it as his most intimate work to date, with every song authentically representing a piece of himself, both sonically and lyrically. With that said, we can't wait to see what Charlie is going to serve on our music palette. However, we are confident that it's going to be a savoury, sweet, and smashing success,with massive support from his devoted fans.
As Charlie Puth gears up for the release, he shared the album artwork along with a beautiful message about the creative process of his album. "I've had so much fun making it in front of all of you this past year," he wrote on his Instagram.
"This is the official artwork for my album CHARLIE. This album was born on the internet, and I've had so much fun making it in front of all of you this past year. 2019 me used to think that in order to be an artist, you had to hide away and talk to nobody to make your art. Turns out you make MUCH better art when you involve millions of people in the process. (For me at least.) I hope you scream cry every word when I sing these songs on tour because they wouldn't be here without you. Thank you. CHARLIE—out October 7th, 2022."

Charlie Puth via Instagram
The announcement comes after months of fan anticipation via his 17.9 million followers on TikTok. Charlie Puth is known for sharing behind-the-scenes and glimpses of his creative process with his fans as he regularly shares videos and snippets of him on social media. He has taken them along every step of the way while developing the most vulnerable album of his career.
Alongside the announcement, he also shared a video compilation of plenty of fans' tweets feeling desperate about his album, thus acknowledging their persistence. He signed off the video by saying, "Thank you so much for your patience."
The white-based aesthetic artwork for Charlie features the 30-year-old pop singer-songwriter and producer takes inspiration from his personality and music. In the picture, he donned a white tank top paired with black leather pants and leans against a white cube, with a background full of doodles and symbols splattered on the wall above his head.
Charlie Puth recalled how the legendary singer Elton John once said to him, "You know, your music sucked in 2019. It wasn't good," during an appearance on The Ellen DeGeneres Show. Well, it can be really disheartening to hear something like that, especially from one of your role models, but our pop singer used this as constructive criticism and used it as positive inspiration to make his music more truthful, personal and more "me" music.
"I was going through a messy breakup, and I think that was also going alongside it. It was kind of a wake-up call. I was in denial a little bit … Then, the whole world shut down and I was able to sit with my new way of making music and just decided I would never put out a song again if it weren't the truth, " he shared at the time, adding that his upcoming album Charlie is now "the most 'me' music ever."

Charlie Puth via Atlantic Records
Charlie is available to pre-order/ pre-save now.
Share your thoughts with us on Twitter at @CelebMix!