While everyone looks forward to June, July, and August, there is a downside to these months: many TV shows take a break during the summer. While it gives everyone more time to spend with friends and family and go outside, these spring finales often leave the world with cliffhangers. More specially, cliffhangers that leave fans sitting in their chairs an hour after the last episode ended, wondering what the heck just happened.
What's even worse is that typically return dates aren't posted right away. Not only do fans have to wait to figure out what's next in a series, but they also have to wait to see when it'll all be revealed.
Luckily, many fans will learn one of those answers today. The CW, home of DC's Legends of Tomorrow, Arrow, and more, have announced the dates and times for all of their 2016 fall premieres.
The earliest premieres are set for Tuesday, October 4th. Both The Flash and No Tomorrow will be broadcasted that night. The latest premieres are The Vampire Diaries and Crazy Ex-Girlfriend, which will both be shown on October 21st. The rest of the dates and times can be seen down below.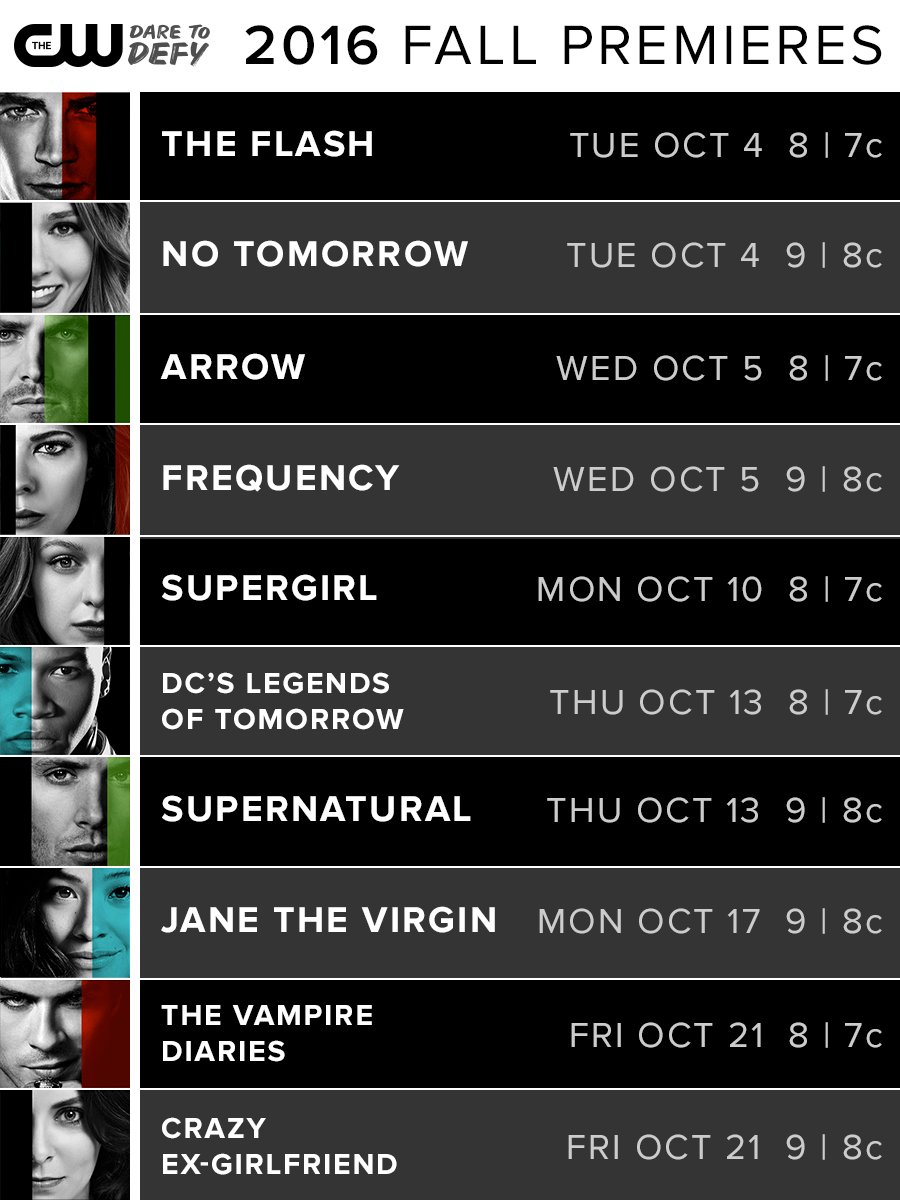 While almost everyone wants summer to last forever, there's a bright side. The warm weather may cool down, but at least beloved characters like Castiel (Supernatural) and Jane Villanueva (Jane The Virgin) will make their TV returns.
What shows are you looking forward to? Tell us in the comments or tweet us @CelebMix.