Rising US singer-songwriter and rapper Lil Xxel has caused waves across social media with his catchy single "LMK', which was released back in March.
The summery track, which fuses genres including R&B, hip hop, pop and dance pop, became a hit on the app TikTok, surpassing over a million views in less than five hours.
"LMK" has since received success on other social media platforms as well as streaming services, attracting one million streams every few days since its release.
Following on from the release of the single, we at CelebMix got to talk to Lil Xxel himself to find out more about the song and its overnight success!
We're loving the laidback vibes of "LMK"! How did you come up with the idea behind this song?
"The idea behind the song came from my feeling of loneliness after parting ways with my high school girlfriend of 3 years."
It's quite an interesting sounding song production wise, taking influence from R&B, hip hop and pop. What inspired the track's composition and the fusion of so many genres?
"Well, I mean I grew up mainly listening to R&B. Artists like Boyz II Men, all the way up to modern day Jeremih and/or Drake, is where I get most of my influence."
The song has notably become very popular on TikTok. Were you expecting the song to become so successful on the app?
"Honestly, I just threw up a video of me dancing and showcasing the song one night and the next morning it blew up. From there, I knew I had something on my hands that could be really big."
Why do you think the song has become so popular with TikTok users?
"Well, when you have some of the biggest creators on the platform dancing to it and praising its happy and catchy vibe, it's inevitable that the track sticks with everyone."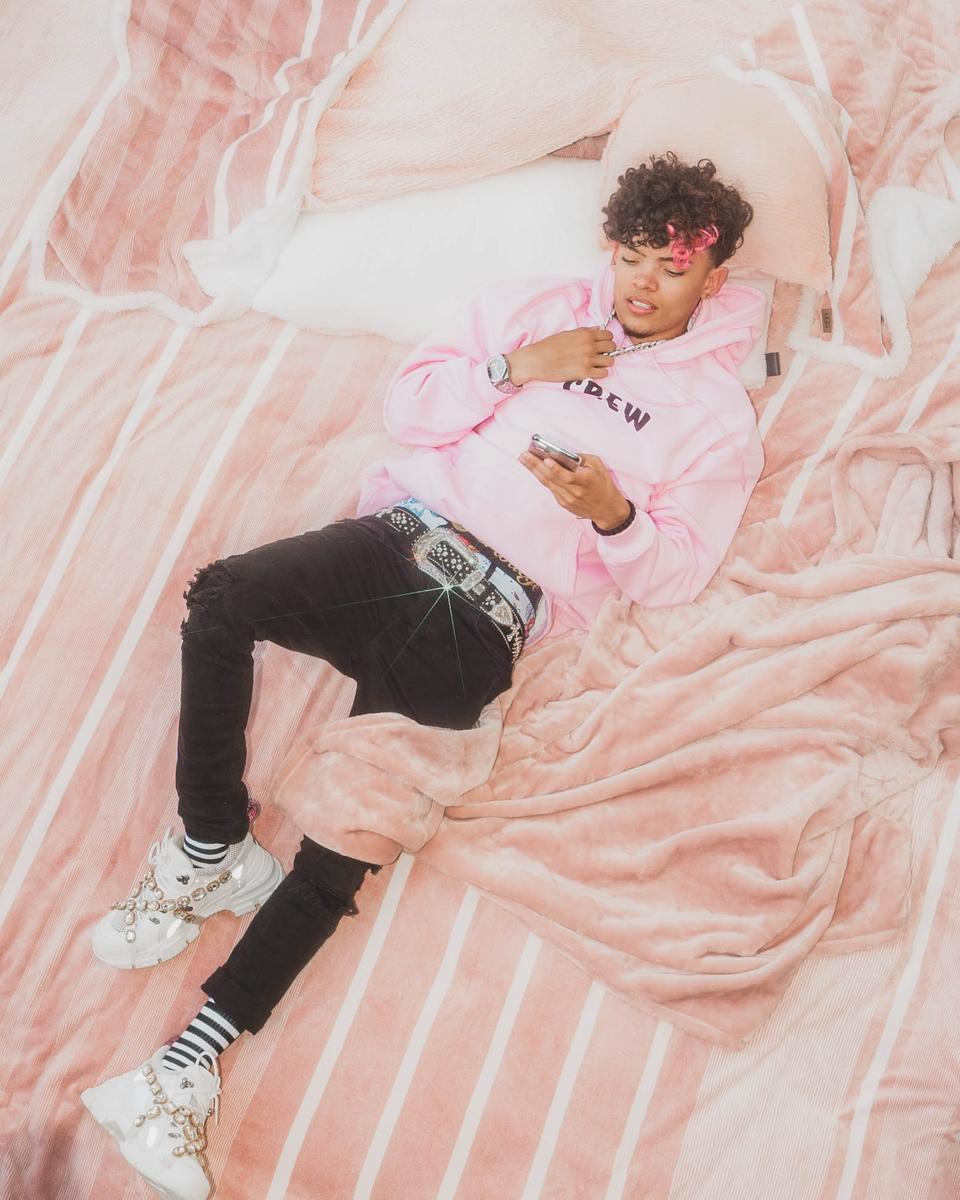 Do you think TikTok and other similar social media apps have given rising/new artists more of a chance to get their music heard?
"TikTok is indeed a key marketing tool for beginning artists who have no idea on how to push themselves. However, you must always remember that you need growth on all platforms because it's always better to have more."
How do you feel knowing that the virality of "LMK" is translating into streaming and chart success?
"It feels really amazing. It can be overwhelming at times. Especially going from only a few hundred thousand streams, which is also really good, to tens of millions."
Is the track indicative of what your future releases will sound like?
"Hits, yes."
Do you have plans for an album or EP in the near future?
"I guess we'd just have to wait and see."
Who are some of your musical inspirations?
"Jeremih, Drake, Boyz II Men, Chris Brown, Bryson Tiller, Usher, etc."
Is there any popular artists that you would like to collaborate with on a future track?
"DUA LIPA! She's a fav of mine."
Do you have anything to say to new and developing artists who are trying to make it big?
"Go with your gut, it's always right."
Finally, do you have anything to say to your fans?
"I love all of you guys! More music, LMK Music Video and smiles on the way. xellybean :)"
We would also like to thank Lil Xxel for taking the time out to talk to us!
You can listen to "LMK" and watch the official music video below:
Make sure to follow Lil Xxel across social media:
Twitter | Facebook | Instagram | TikTok
Let us know your thoughts on the song over on Twitter @CelebMix!