We're excited for the season 11 launch of the Indie Night Film Festival which is literally just around the corner, debuting on January 14, 2023. Founded a decade ago by Dave Brown – a Morehouse College graduate and veteran in the film industry as well as part of Jamie Foxx's management team – this weekly film festival will start next Saturday at TCL Chinese Theater in Hollywood.
Indie Night Film Festival is the first and only weekly film festival in the world. Each Saturday about five short films, trailers, web series episodes or full films will be shown. It also will be showing the top 12 festival films of 2022 online through its "Indie Night On Demand" feature.
For this year, Dave Brown and the festival staff plan to visit other cities to promote the festival and encourage rising filmmakers and film students to submit their work for consideration. They plan to hold a mini festival within each of the communities that they visit, outreaching and providing support for a variety of people within the film community. Whilst visiting those cities, Dave Brown and another industry host will be attending colleges, in the area, speaking about the film industry, ways to get their foot in the door, and how to get their work seen. As well as this, they'll be offering internships for students interested in working for the festival in Hollywood.
"I believe it's important to surround yourself with good people, and that's what I'm doing. It's about leaving an imprint, not a soft print," Dave Brown said. His clear focus on helping others gain the contacts to get in front of the people they need showcases his authenticity and his devotion towards not just his friends but everyone who may be finding it difficult to get to where they deserve to be.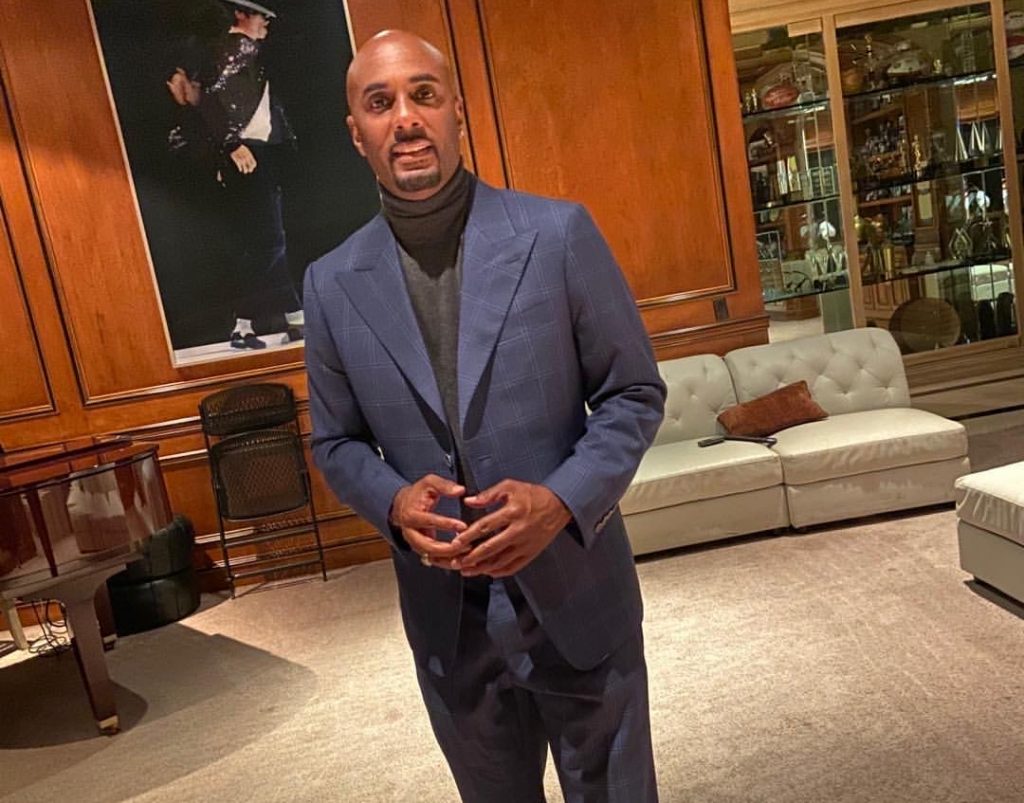 Dave Brown is the CEO of DaveBrownUSA and has been focused on networking ever since arriving in LA – the one skill he believes is the sole skill to make it in Hollywood. It's not been an easy ride to get to where he is today – let's be honest, nothing worth having is easy to get. He graduated from Morehouse College in 1992 with a degree in Mass Communication / Media Studies. He was then invited to move to the west side of the US by his college friend Morris Chestnut who has had success as an actor, having starred in the film "Boyz n the Hood" and the NBC show "The Enemy Within". Doing so has led him to delve into a variety of activities including helping Morris Chestnut book appearances and selling high-end, high-fashion bottled water, crystalised by Swarovski.
He has dipped into many other projects including trying his hand at acting by starring in the Netflix film "Day Shift", and filmmaking. He worked alongside his longtime friend, Jamie Foxx, in "Day Shift" and went on to promote him when he was up for the Best Actor Oscar Award and later hosted a party for Jamie Foxx when he went on to win the award, this led to him becoming a part of Jamie Foxx's management team.
On top of all of this, since 2009, Dave Brown has served as a mentor for the Youth Services Network, which is an area non-profit that serves teen boys who are victims of abuse, neglect and abandonment. Although he has technically become a "Hollywood insider" himself rather than a newcomer, he still remembers those challenging days and tries to offer whatever help and advice he can to others to help them make it.
Indie Night Film Festival season 11 launches January 14, 2023, at TCL Chinese Theater in Hollywood where roughly five short films, trailers, web series episodes or full films will be shown weekly. You can submit your film right now and submissions are accepted and reviewed on an ongoing basis. Check out their official website here.
Let us know your thoughts on the Indie Night Film Festival season 11 on Twitter @CelebMix.