The long-awaited Selena Gomez's Apple TV+ documentary, "Selena Gomez: My Mind & Me," is finally here for your viewing pleasure.
Directed by Alek Keshishian ("Madonna: Truth or Dare") and produced by Lighthouse Management + Media and Interscope Films, "Selena Gomez: My Mind & Me" offers an unflinchingly raw, candid, and intimate look into Gomez's mind and life, charting her six-year journey into a new light where her fans witness a never-seen-before side of the singer, from her inexplicable success and climbing to accolades, to an unexpected turn that pulled her into the darkness to the person she has become today after bouncing back from life's sour lemons.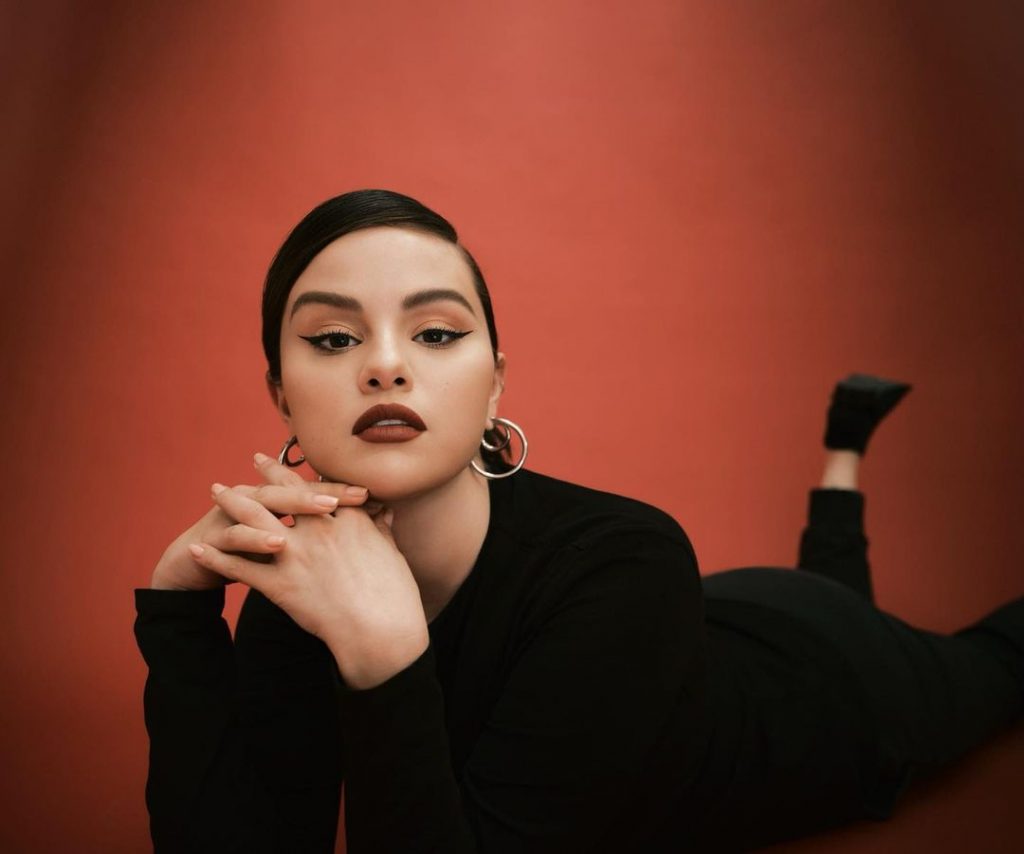 Selena Gomez is one of the modern generation's most globally and culturally celebrated artists, actors, producers, entrepreneurs, and philanthropists, who tasted unfathomable success with her acting and music career since her early years. She began her acting career at an early age and rose to prominence with Disney as Alex Russo, but she found her heart in music and navigated her journey delivering several hit numbers including foot-tapping and peppy pop "Come & Get It," to the sultry "Good For You" to poignant ballads like "The Heart Wants What It Wants."
But just as she reached a new peak, an unexpected turn pulled her into darkness. While touring to support her album, 'Revival,' she cut the trek short to address personal health problems stemming from her lupus, later revealing that during her time away from the spotlight, she underwent a kidney transplant. During that time, she faced society's tremendous lack of empathy or compassion and the inescapable media backlash as they hounded her both in her face with paparazzi bombardments and in unsubstantiated news reports and exaggerated, sensationalized headlines all over the internet about what she was going through.
"Is she partying? Is this about drugs? Maybe having panic attacks? Another relationship scandal? Why did she cancel the tour? Where is Selena Gomez?"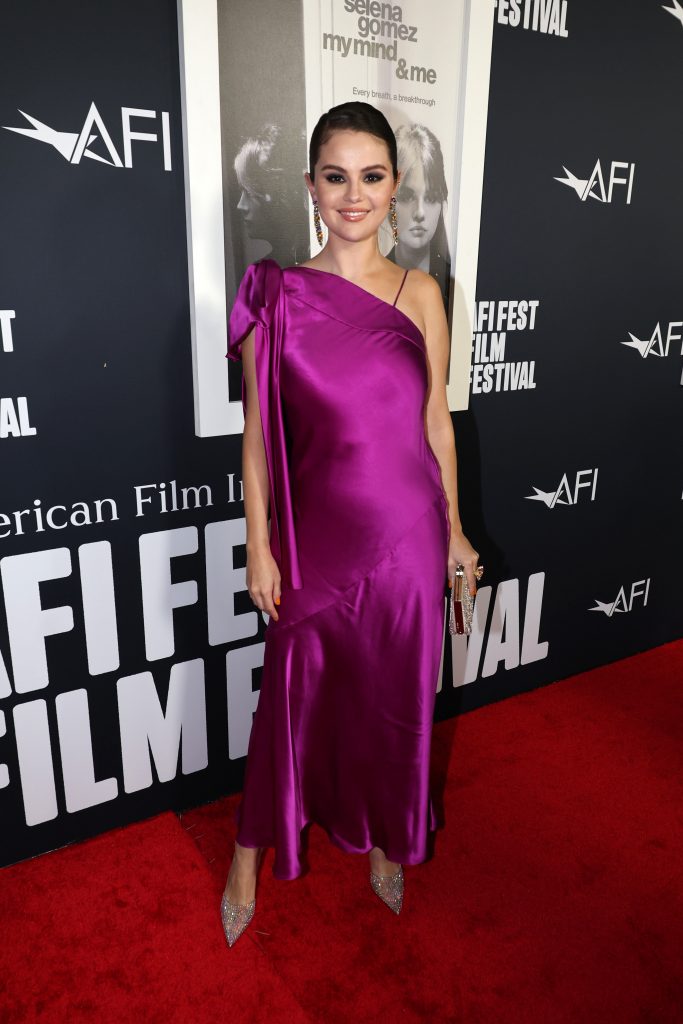 In her 96-minute-long introspective new documentary on Apple TV+, the "Lose You to Love Me" singer offers an unwavering look into her journey from lupus to anxiety and depression through her bipolar diagnosis to mental health advocacy. It's not your typical celebrity documentary glorifying pop culture; in fact, it's a risky but courageous move for a well-known individual to pull back the shimmering curtain and introduce her audience to the grim, depressing reality of the real person she is away from the spotlight and her public persona, and through the perils of the fame and spotlight.
Fans will learn more about her mental health challenges, including bipolar disorder diagnosis and suicidal ideation, her battle with fame and having her name so often uttered in the same breath as an ex-boyfriend, lupus treatment, philanthropic ventures, touring during her Revival era, the story behind "Lose You To Love Me," and her journey of self-discovery. Although My Mind & Me encapsulates the darkness, it's deeply rooted in Gomez's love of giving, and her gratitude for her mother, family and friends. As the documentary untangles and reconstructs the singer's identity found in a new light, Gomez comes into focus to remind us that there's always light at the end of the tunnel.
Here are your biggest takeaways and everything we learned from watching Selena Gomez: My Mind & Me.
'Appreciate My Past, But Don't Define Me By It.'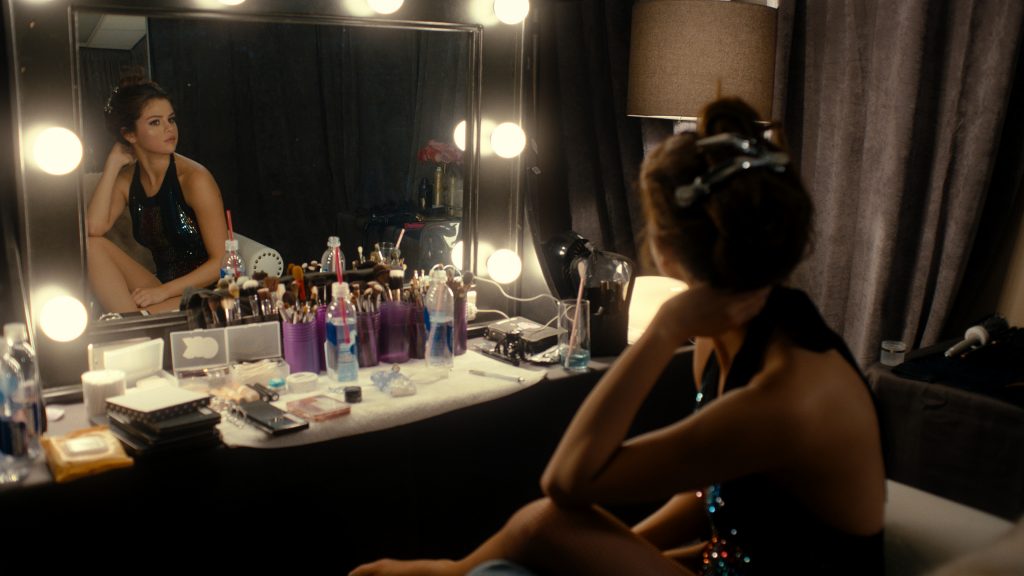 It takes a lifetime to forget your past in order to move forward to a brighter future. However, it is challenging to do that when you live in a world where your entire life is on public display.
In an instance, we find Selena feeling awful and uncomfortable during her promotional events, as she had previously said, how much she despises this aspect of her job but tries to pretend that everything is alright. But an incident occurred during an interview which made her snap under pressure that she started crying and understood that, rather than being a person with a mind and expression, she was just a product to be endorsed that comes with fame.
During an interview, she responded to a question about her [future] plans, stating that she'd likely pursue music, acting, fashion, beauty, etc. for a little while longer, but she sees philanthropy as her future. As soon as she wrapped up, she noted that they had stopped taking interest in her, with no follow-up questions about her choices and decisions. This triggered her deeply as she burst into tears, saying she was done and admitting that it "made me feel like Disney." Even though she still genuinely values nostalgia, she'd spent years of her life trying to escape the horrifying experiences of her early years, but it all came back to her.
Another thing haunting her from the past is her tumultuous relationship with Justin Bieber. For years, Selena and Justin continued to be linked with each other, even after they broke up. We're not implying that she herself can't seem to move past it, in fact, she never mentions him in this documentary, per se, or any interviews, but you can constantly see paparazzi bombardments and hear them pestering the singer with the constant interrogation.
This all led her to wonder if she would ever be strong enough by herself to stand on her own two feet. Why is it always about her relationships and not just about her or her music or her projects and what she's doing and takes an interest in? It shows how an ex-relationship eclipsed her as an artist and, more broadly, as a human being, and her desire to be remembered as an individual, instead of being reduced to the ex of Justin Bieber by the media and even her own fans for years and years — and still does to this day — which is diminishing and offensive.
Let's leave the past… in the past.
"Lose You to Love Me"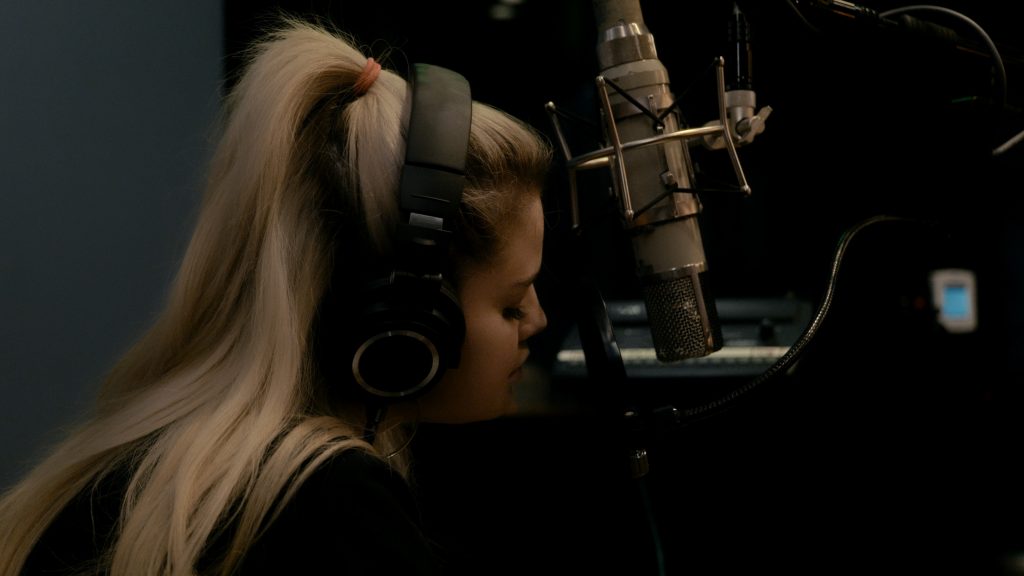 Written in under 45 minutes with Julia Michaels and Justin Tranter, the moving ballad "Lose You To Love Me" is truly her magnum opus. She "turned the page" with the song, which played a momentous role in her coming-out-and self-acceptance journey as someone who is openly admitting her mental health condition and is not ashamed or afraid to acknowledge it.
"Everything was so public," she said while talking about "Lose You to Love Me," in the documentary. "I felt haunted by a past relationship that no one wanted to let go of. But then I just moved past it. I wasn't afraid anymore. I feel like I had to go through the worst possible heartbreak ever and then just forget everything at the drop of a hand. It was really confusing," she added. "But I just think that needed to happen and ultimately, it was the best thing that ever happened to me."
All those insecurities crept back up as she looked at relaunching her music career after a tumultuous four years, but this time she was doing so in her truth in a way that was unexpected, empowering and inspirational for so many others. Selena discussed this song as one of the truest reflections of herself as a person and an artist, and it became her first track to top the Billboard Hot 100. The powerhouse ballad seems to be about comprehending a loss, but as you scratch the surface, a deeper listen reveals it as a tale of the singer's path of self-discovery achieving inner peace and healing.
Opening About Her Mental Health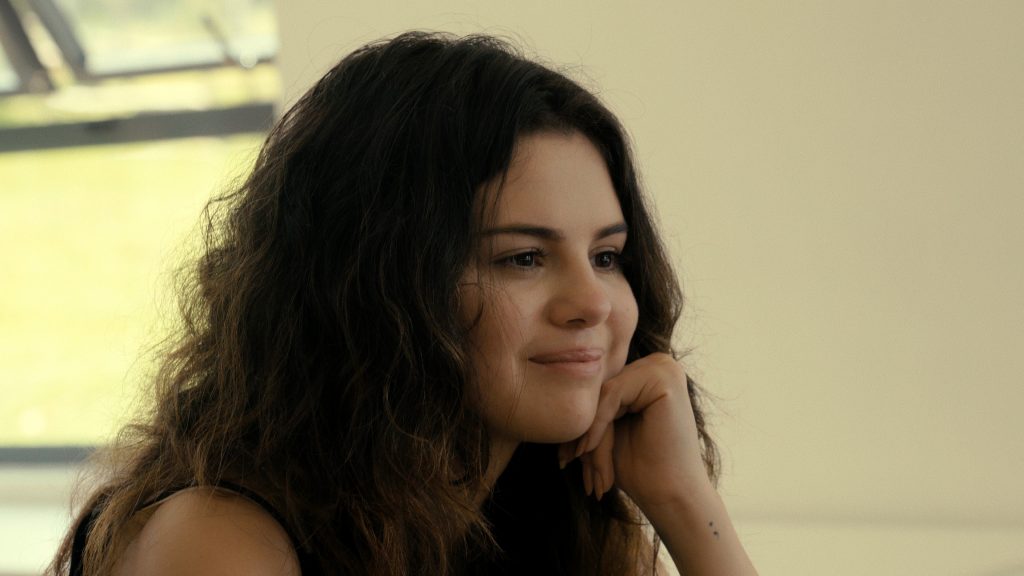 Selena bares it all to the world, illustrating profoundly emotional and vulnerable parts of her life, forging an intimate bond with her fans. The world has gotten glimpses into her professional and personal life, as she climbed to the top of her career and earned unfathomable popularity. Although her voyage was illuminating, it exhausted her physical and mental well-being.
The 30-year-old songstress has been vocal about her struggles with mental health and toxic popularity in the past, openly advocating for awareness and normalization of both issues. "I have to stop living like this," reads one of Gomez's journal entries from Dec. 19, 2019, acknowledging she needs changes in her life, and by making this statement public in My Mind & Me, she embraces the power of asking for help — and encourages others to do the same.
Selena's truthfulness about her own mental health and efforts to de-stigmatize the conversations surrounding the subject have aided her and others. Typically, mental health discussions are often just sprinkled in celebrity docs, but My Mind & Me immerses its spectators deep within the singer's mind, setting forth her experience with bipolar disorder, depression and anxiety attacks, insecurities about being off-key on stage and the inescapable media backlash with startling sincerity. Gomez teases viewers will become privy to her "darkest secrets" early in the film, and she keeps her promise. She doesn't merely mention her mental health dilemmas; instead, she displays them candidly in a real, vivid, and honest way through video montages that penetrated our souls since humans are biologically hard-wired to engage with great visuals over conversations. It's one thing to hear someone tell the story of their struggle, but an entirely different perspective to see it happening in real-time, raw and unfiltered.
Her support system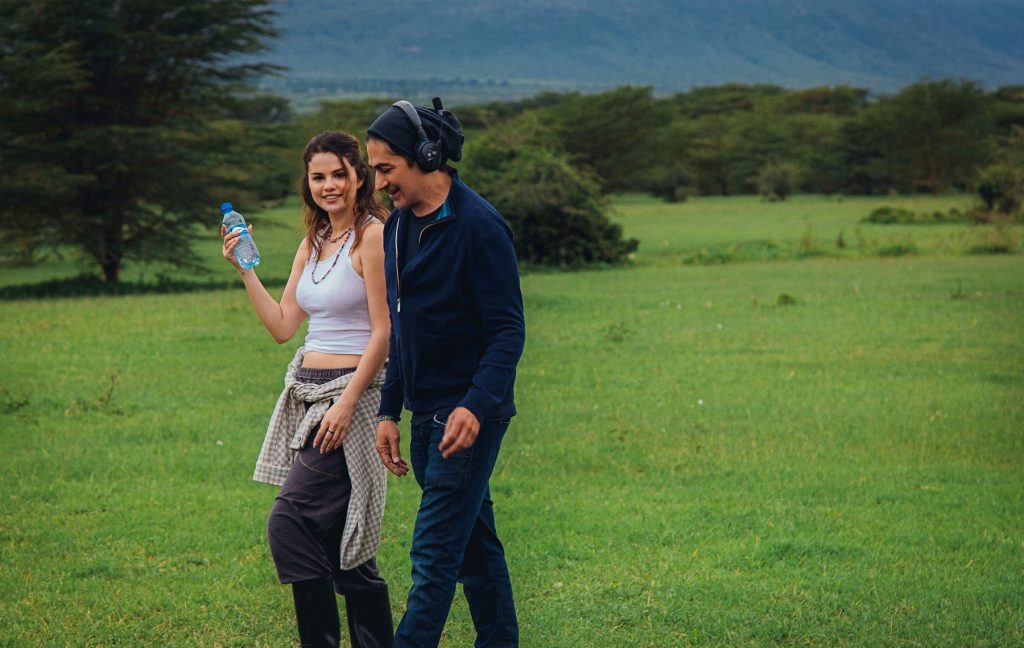 There were a few dark years there for Selena, facing both mental and physical health challenges as she dealt with lupus and a kidney transplant, along with anxiety and depression and a mental health crisis that led to thoughts of suicide. With the tour cancelled, the media ran a rumour mill and bombarded the internet with speculations about her life.
During her struggles, she recalled how awful she behaved with her friends and family, and even if she doesn't remember it all, she remembers enough to have felt unsure that they'd stand by her. Fortunately, she got sheer support from them, understanding that this wasn't her but her mental illness and everything else. She thanked them for their support but still struggles to feel the worthiness of their continuing forgiveness and acceptance of her.
The one person she emphasizes her gratitude for is her mother, who's a "powerful spirit" who showed her how to face life, and be brave and helped her overcome her fears in life since childhood. Her mom's tenacity and courage inspired Gomez and gave her the strength to win her daily battles with lupus and bipolar disorder where she relearned how to live with these conditions and continues to thrive. "How do I learn how to breathe my [own] breath?" Selena wrote in one of the many diary entries. How can she learn to love herself, and then see herself as worthy of their love, too? By surrounding herself with people who never gave up on her, Gomez found faith in herself.
Battling with lupus and bipolar disorder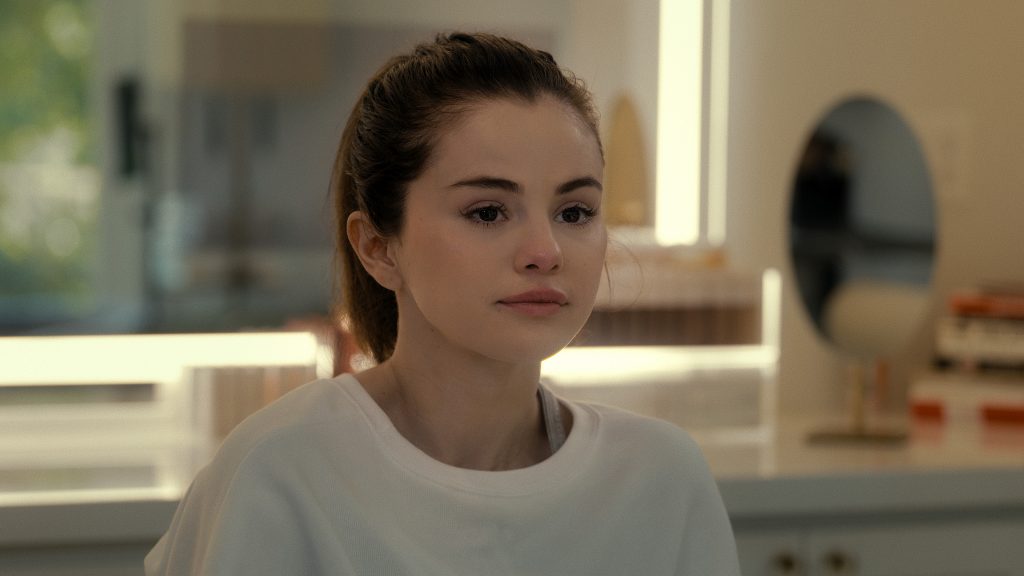 The documentary opens with the last rehearsals before Selena embarked on the 2016 Revival tour. As her team is wrapping up costumes, sound, and staging preps, she loses her control and breaks down in tears in her dressing room. She talks about everything that's going wrong, from missing her marks to the way her costumes look when her breakdown comes to a harrowing crescendo. "I don't want to be alive right now," says Gomez's former assistant recounting the time the singer told her, which led her team to cancel the rest of the tour.
In October 2018, she suffered a nervous breakdown and was "despondent and emotional" because of a low white blood cell count from complications of the auto-immune disease lupus. Selena got admitted to a psychiatric facility where she underwent treatment, and throughout the doc, she discusses how lupus affects her everyday life, and the physical pain she has to deal with like we see her weeping on screen because of her intolerable joint pains, but she puts a brave face on because she wants to serve as inspiration for those who might be in the same situation as hers.
From her kidney transplant because of complications from lupus, a final breakup with Justin Bieber, reconciliation with her family post-psychosis, and another stay in a treatment facility with the diagnosis of bipolar disorder, she had lived through tumultuous six years, and it's an ongoing journey.
Reconnecting with her humble roots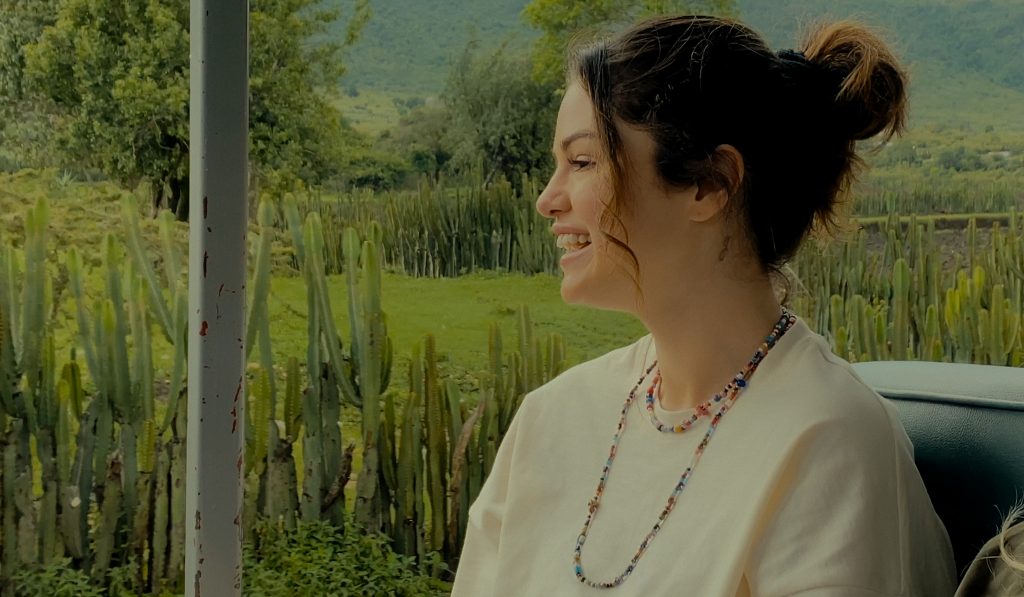 Selena ultimately discovered what she desires the most and finds strength from—the human connection—after growing weary of the rat race and struggling with the perils of the glamourous industry. You can see how she radiates when she is around people who identify her as Selena rather than Selena Gomez in their interactions and relationships.
A couple of different times, we see Selena going back to the modest, middle-class neighbourhood she grew up in and recalled that she was a socially awkward loner during her school days. From visiting an older neighbour who remembers her as "that kid up the street who loved her cookies," to checking in with another neighbour whose daughter freaked out upon seeing her, but the elderly woman herself was so down-to-earth with her old neighbourhood pal, this is a fairytale reminder to the pop sensation Selena Gomez remembered that reconnects her to her humble roots as Selena, the kid from the neighbourhood.
Embracing philanthropy, not escapism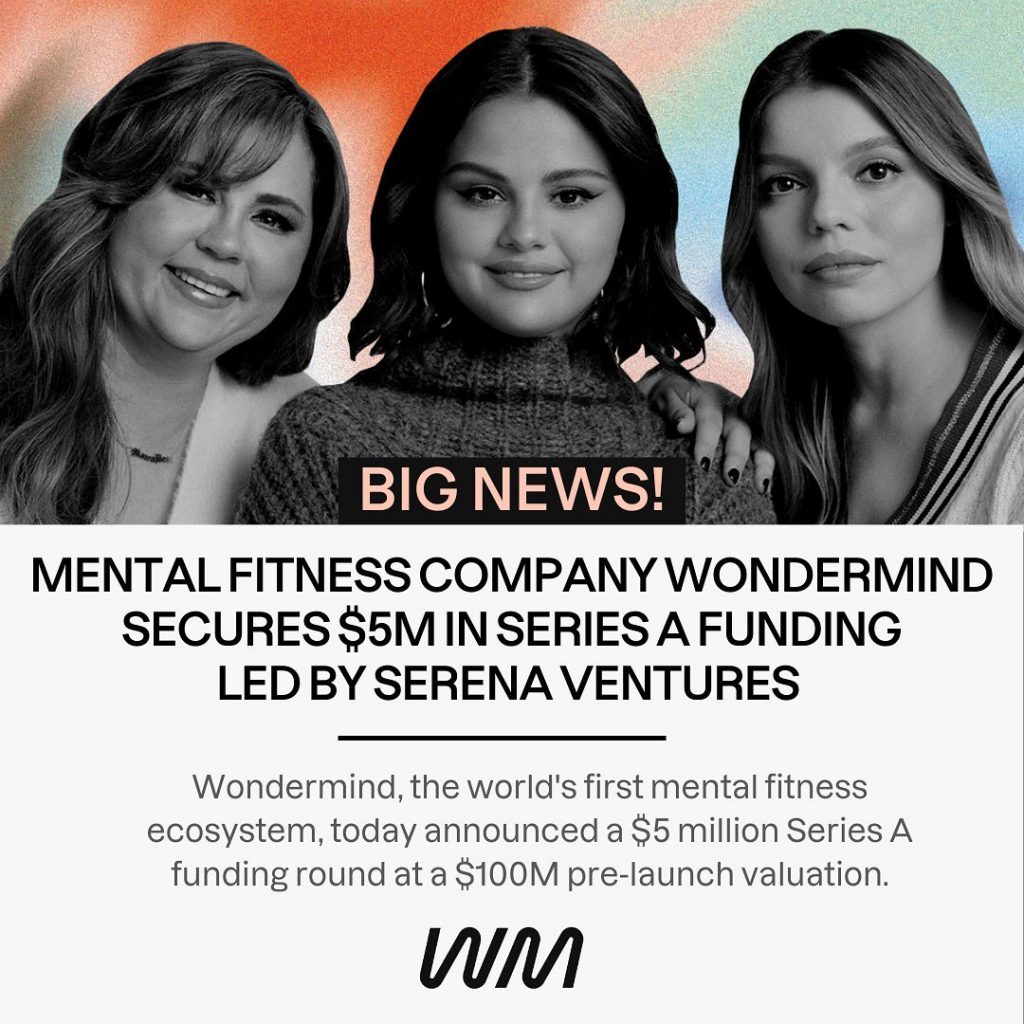 As much as My Mind & Me shows the extraordinary external and internal pressure Gomez experiences, the documentary also reveals how deep connections have brought her joy. Amid the myriad struggles to result from fame, close relationships have helped tether Gomez to reality.
Gomez finds genuine happiness in helping those in need. She constantly mentions what she feels is her greater purpose in life, and at one point, her friend calls her out to say, "I think you know what [your calling] is, but you don't always choose to walk in it." Gomez agrees but asks her to clarify, to which her friend replies, "I think you know what fuels you and gives you purpose and the things that make you happy, but I don't always think you choose that."
The documentary highlights Gomez's philanthropic works, including mental health advocacy and education, activism, raising money for social causes, and her visit to Kenya—which changed her life's trajectory—in coordination with WE Charity speaks with youth about their education, goals and more, her eyes sparkle with a big smile she's unable to wipe off her face. "Part of my heart is still in Kenya," she says in the film, inspired to continue advocacy work. Whether it's through advocating for education or mental health, My Mind & Me depicts how the singer finds a sense of purpose through giving back.
Mental Health Advocacy Is Her Future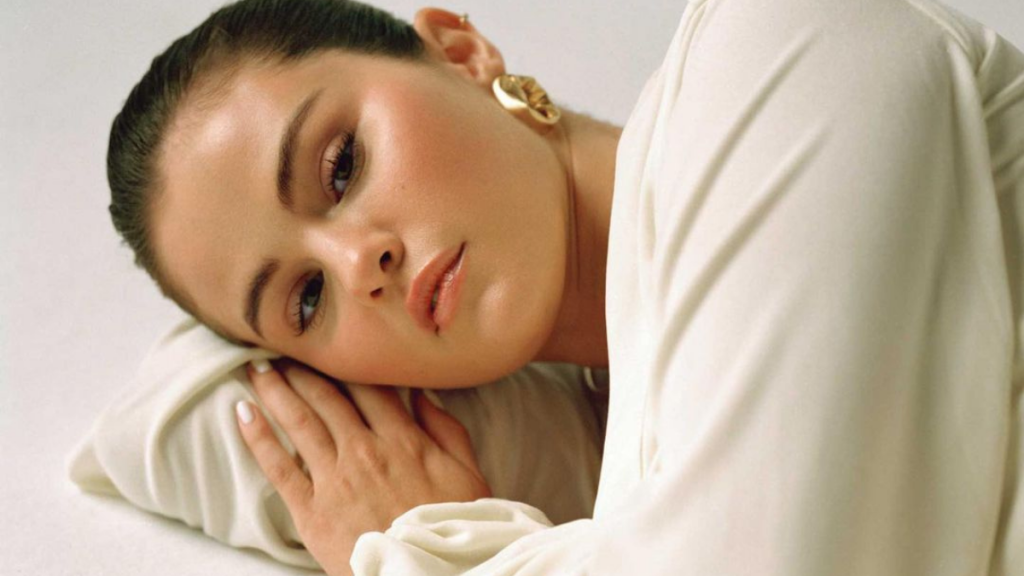 As the documentary showcases her highs and lows, Gomez also shares her optimistic attitude towards her mental health condition. "I remind myself that I wouldn't be here if it wasn't for the psychotic break. If it wasn't for my lupus. If it wasn't for my diagnosis," she said. "I think I would just probably be another annoying entity that just wants to wear nice clothes all the time. I'm depressed thinking about who I would be."
She is living up to her promise that philanthropy will play a significant role in her future. It doesn't entail giving up music, but her songs now incorporate her support for mental health and her own narrative. She released a video podcast about loneliness with a renowned expert during the pandemic when the world had stopped and people were attempting to navigate new challenges every day. In addition, Selena established the Rare Impact Fund, which has raised $100 million for free mental health services for young people. She also hosted the first-ever Youth Action Forum on Mental Health at the White House, where she and the president discussed her proposal for a mental health curriculum for the country's public schools.
---
Watch "Selena Gomez: My Mind & Me" here – now streaming on Apple TV+.
Share your thoughts with us on Twitter at @CelebMix