Selena Gomez released her brand new heartbreakingly beautiful and vulnerable song "My Mind & Me," via Interscope Records/Universal Music Canada, commemorating the release of her poignant documentary titled "Selena Gomez: My Mind & Me."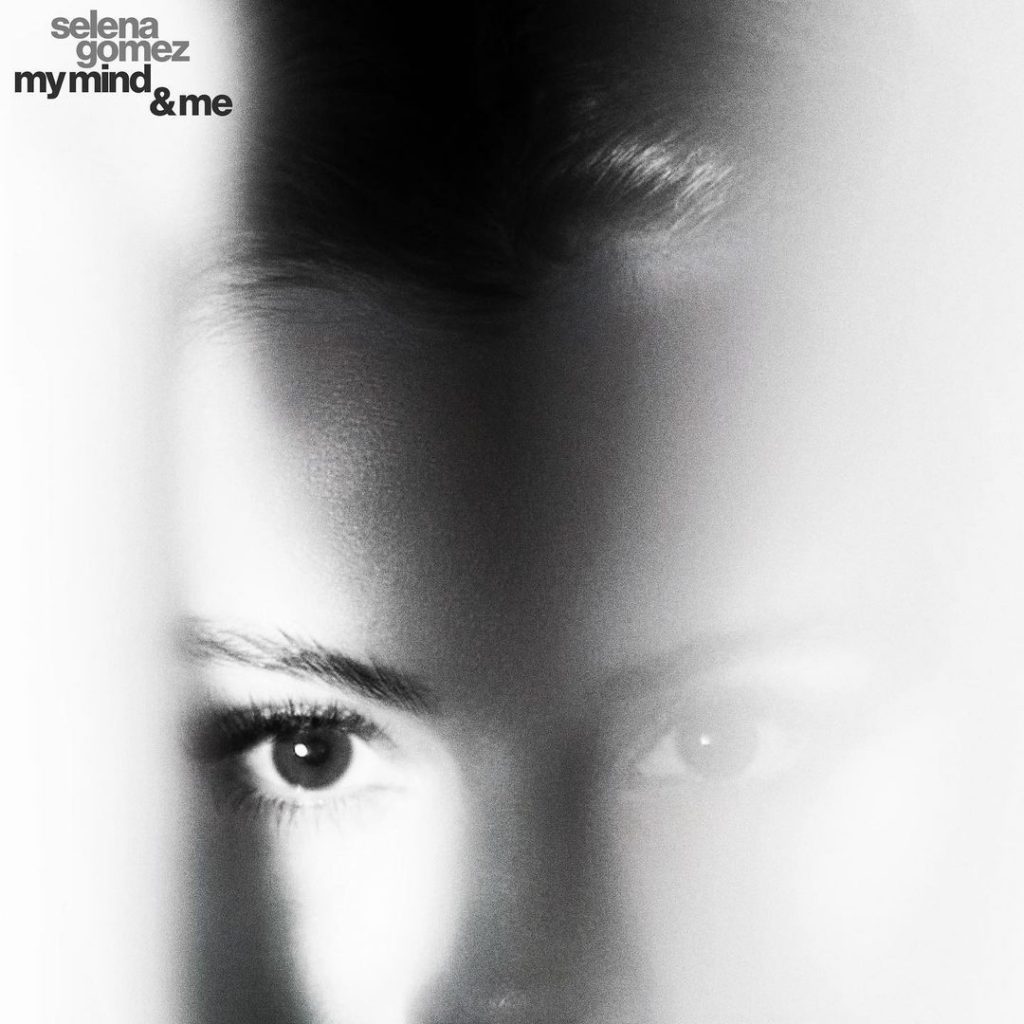 The new release is part of the singer's highly celebrated Apple TV+ documentary, released on November 4, 2022, that catapults her journey into stardom, success, and the world of fame, as well as the perils, vulnerabilities, and insecurities that follow with that life.
With "My Mind & Me," taking inspiration from her own personal tales, Selena exposes it all to the world, illustrating deeply emotional and vulnerable parts of her life, thus building an intimate connection with her fans and listeners. The 30-year-old songstress has been vocal about her struggles with mental health and toxic popularity in the past, openly advocating for awareness and normalization of both issues.
Produced by Ian Kirkpatrick and Mattman & Robin and co-written with Amy Allen, Jonathan Bellion, Michael Pollock, Stefan Johnson, and Jordan K. Johnson, Selena Gomez also unveiled a gorgeous lyric video accompanying the single.
The slow-burn track that encapsulates the essence of her documentary alludes to the singer's battles with her own mind and body — including a stay at a mental-health facility fighting with depression and anxiety, a lupus flare-up that entailed a kidney transplant, and a bipolar diagnosis. Although the motivation for the song stems from Selena's own life experiences and her mental health journey, there is something about it the way it's jotted down that it will speak to you if you have ever walked down that dark lane alone.
"Wanna hear a part to my story? I tried to hide in the glory/ And sweep it under the table, so you would never know," Gomez asks in the first verse, encouraging us to follow her journey and hold a deeper look into her mind behind her glamourous, incandescent life.
"My mind and me, we don't get along sometimes / And it gets hard to breathe, but I wouldn't change my life. And all of the crashing and burning and breaking, I know now / If somebody sees me like this, then they won't feel alone now," Gomez belted out the chorus adorned with her charismatic vocals as she chronicles the battles with herself and an intangible force she can't see.
"It's hard to talk and feel heard when you always feel like a burden / Don't wanna add to the concern, I know they already got / But if I pull back the curtain, then maybe someone who's hurting will be a little more certain they're not the only one lost / Yeah I'm constantly tryna fight something that my eyes can't see."
The song has moved my heart deeply as someone who's a longstanding fan of the singer and who struggles with such mental health dilemmas every day. If you have ever felt alone in battling against your inner demons and struggled through life, or if you have survived a mental health crisis and understand its complexities, you'd instantly feel the anguish dripping through the song that pierces through your soul.
However, the song concludes on an optimistic note, reassuring the listeners that it'd be all okay, as she muses, hoping that sharing her vulnerability would allow others to understand in similar circumstances they are not alone in this fight.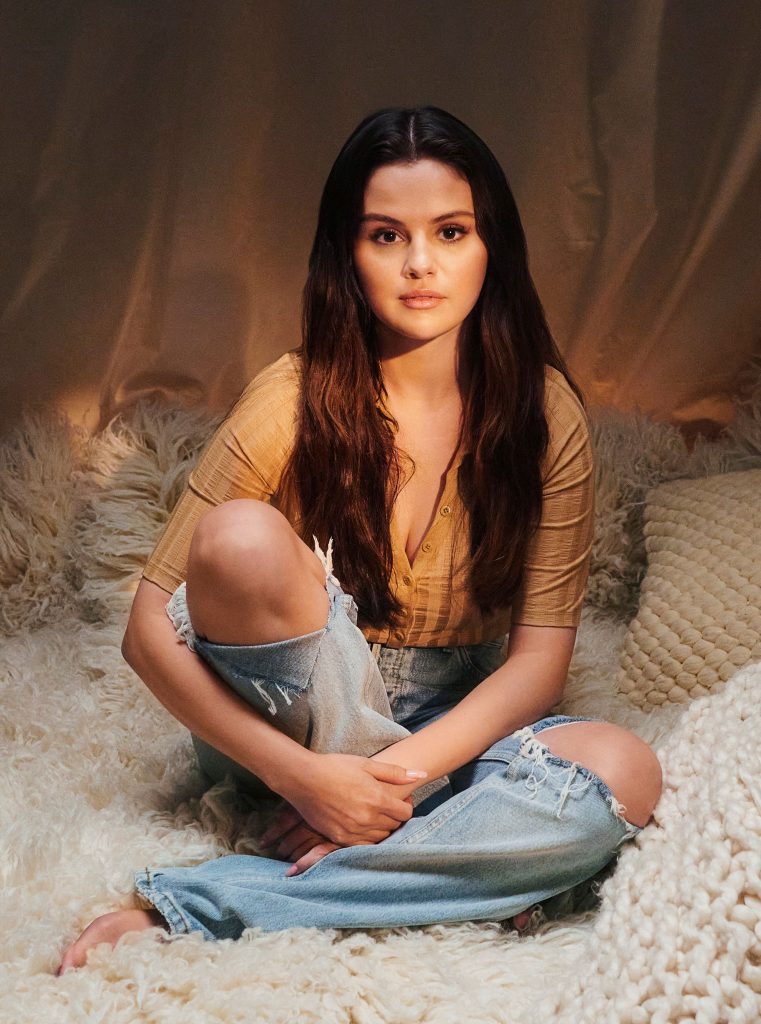 Selena Gomez is one of the most globally and culturally celebrated artists, actors, producers, entrepreneurs, and philanthropists of the modern generation. She began her acting career as a child actor on television and rose to prominence by starring as Alex Russo on the Disney Channel TV series Wizards of Waverly Place.
She is a multifaceted performer who climbed to the top of the charts since her musical debut and earned unfathomable popularity. But just as she reached a new peak, an unexpected turn pulled her into darkness. While touring to support her album, 'Revival,' Gomez cut the trek short to address personal health problems stemming from her lupus, later revealing that during her time away from the spotlight, she underwent a kidney transplant.
"Just be who you are, Selena. No one cares about what you're doing. It's about who I am, and being okay with where I am. I am grateful to be alive. I am happier, and I'm in control of my emotions and thoughts, more than I have ever been."

Selena Gomez via her documentart, "My Mind & Me"
This uniquely raw, candid, and intimate documentary is an Apple Original Film, produced by Lighthouse Management + Media and Interscope Films and directed by Alek Keshishian ("Madonna: Truth or Dare") that had its world premiere at the AFI Film Festival, chronicles her six-year journey into a new light where her fans witness a never-seen-before side of Gomez, charting her six-year climb to the awards, accolades and the person she has become today after bouncing back from life's sour lemons.
Gomez also revealed in a recent interview that she has written about 24 potential songs for her next album and teased that new music is coming "hopefully next year." And we absolutely can't wait to see which masterpiece she is cooking behind the scenes and going to serve us next.
Listen and stream 'My Mind & Me' on Spotify, Apple Music, and all other major music streaming platforms.
'Selena Gomez: My Mind & Me' documentary premiered on Apple TV+ on November 4. Watch here!
Share your thoughts with us on Twitter @CelebMix!
Feature Image Courtesy: @selenagomez on Instagram/ Rolling Stones