Released yesterday (February 15, 2022), this spooky but romantic film, titled Until We Meet Again, will definitely melt your heart. It stars Janel Parrish (Pretty Little Liars and the To All The Boys trilogy), Jackson Rathbone (the Twilight series) and LeToya Luckett (Grammy-winning artist and former member of Destiny's Child) alongside Michael Madsen (Kill Bill II, The Hateful Eight), Leslie Jordan (Will & Grace, Murphy Brown) and Justin Gaston (Days of Our Lives, Nashville Star). We absolutely loved watching this and it brought a much-needed Valentine's drama perfect for this time of year.
Directed by Pece Dingo, Until We Meet Again is a truly unforgettable film that melted our hearts, made us tear up, had us laughing out loud, and literally had us on the edge of our seats in shock. This film is certainly not just a loved-up romance and it certainly surprised us as we went into it expecting a full-on romantic plot but we get ten times more from it.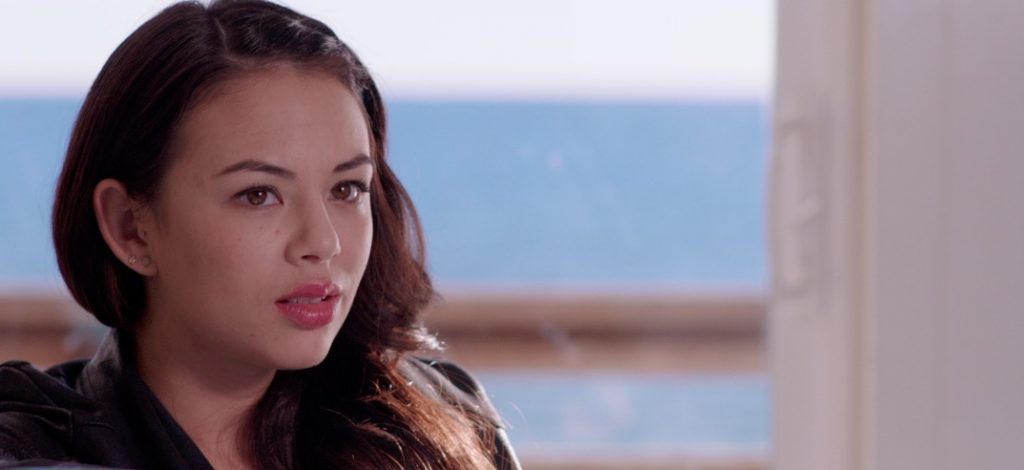 It starts off with Lisa Wagner (Janel Parrish) singing with her boyfriend, Shane (Justin Gaston), on stage and she notices him eyeing up a blonde woman who is standing at the bar – side note, fans of Janel Parrish will realise that the song is actually her 2015 release "When It's Over (From "Concerto"), "Concerto" being the original title of this film; finally seven years later the film that the song is the soundtrack to, has been released. As Lisa leaves the bar at the end of the night, she sees Shane getting it on with the woman from the bar in the front seat of her car.
This leads to her dumping him and driving away from her life and deciding to start new and fresh somewhere else, near where her best friend, Tiffany (LeToya Luckett), lives. She's found this woman online who was looking for a house-sitter to this beautiful house, and she moves right in. Only, all is not as it seems.

One night, she awakes to find a man sitting in a chair in her bedroom watching her sleep, but he dissipates into thin air. She calls the police who don't quite believe her. Detective Morrison (Michael Madsen) and his partner Detective Yamamoto (Anzu Lawson) check the house but can't find anything. At a later point, Detective Morrison returns and tells her they've been called to the house in the past – spooky!
We soon figure out that the man who watched her sleep and whom she has spotted a few times is actually Eddie Conway (Jackson Rathbone), a ghost who has been stuck in the house since 1969, and he wishes her to pack her stuff up and leave his house. We also learn about the ghost collectors, Angel (Leslie Jordan) and Louie (Antonio Fargas), who have arrived to help Eddie move on, as he has been a ghost for way too long.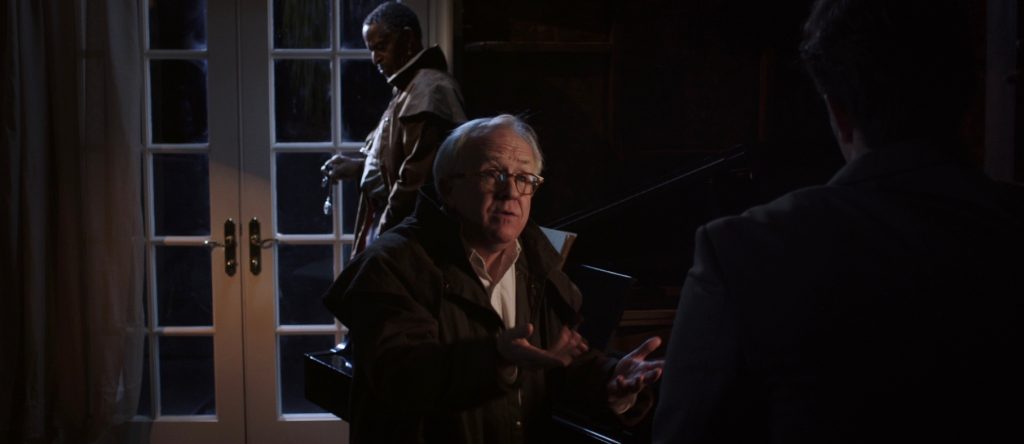 Soon tensions run high between Eddie and Lisa, and disaster soon strikes. Leaving attraction and understanding between them. Can Eddie and Lisa really build a loving relationship? Or will the ghost collectors claim Eddie? Can Lisa find a new job and finally start her music career as a solo artist? What will her best friend Tiffany think when she reveals she's fallen for a ghost? Not only that, but Shane also makes a return, apologising and asking for a second chance, how much messier can Lisa's life really get?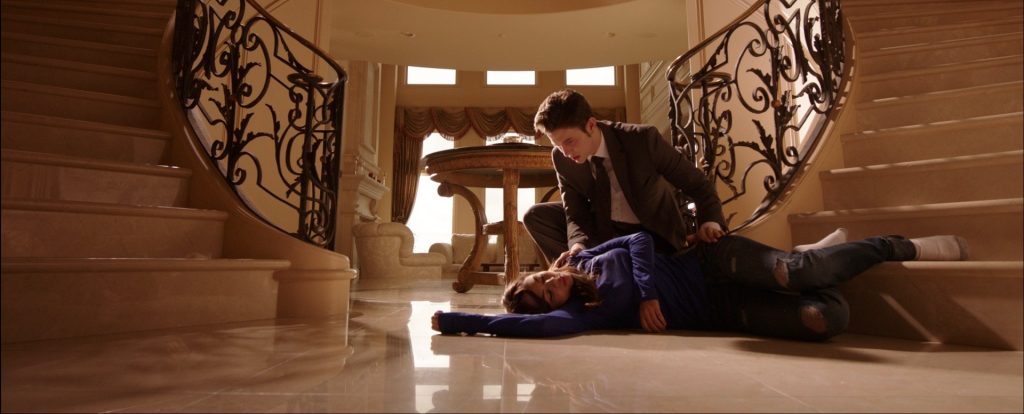 Watch the trailer to Until We Meet Again here:
Produced by RoadReady Productions and Stairway Productions, and distributed by 1091 Pictures, Until We Meet Again is the exact suspense and romantic yet dramatic film we're sure you will watch in all of 2022. It may have some slow scenes, an announcement that the current year is 2013 – clearly showcasing that this took almost 10 years to get from filming stage to release date, and some ghost lore issues, but you can easily overlook the faults, wind back and get swept away with this incredible storyline and interesting concept. Questions on whether ghosts can actually eat and drink, smoke, and touch objects are bound to come up – yet there are no specific laws on supernatural creatures and the world would be a boring place if creativity and imagination weren't allowed to shine, plus Until We Meet Again gives us something new with their version of a ghost, besides we've had glittery vampires, zombies with feelings and thoughts, witches that can't ride broomsticks, ghosts that are friendly, and so many more.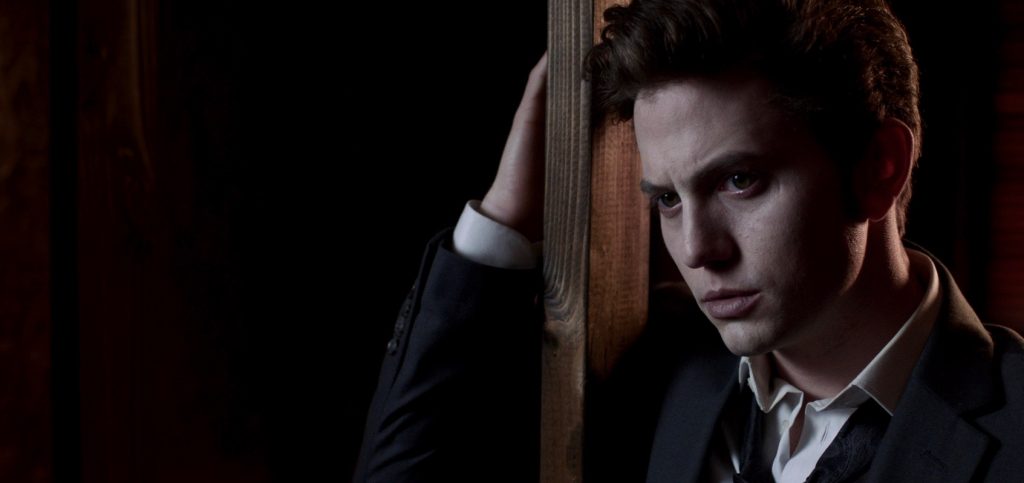 Throughout the film, Janel Parrish and Jackson Rathbone shine, completely showcasing their acting abilities and easily making the viewers believe the story that is unfolding before their very eyes. We may have waited roughly 10 years from when it was first announced, under the title "Concerto", but it was definitely worth the wait. Also starring in the film is Jennifer Bassey, Erin Boehme, Frank Crim, Bay Darlz, Maxx Fisher, Mike Grief, Junie Hoang, Veena Kapur, Conor Riley, Eric St. John, and Jessica Van Arsdol.
Listen to Janel Parrish's single "When It's Over" taken from this film:
Until We Meet Again is out now! The film has been released on VOD, and so can be purchased to watch or rent online at most online stores.
What do you make of the Until We Meet Again film? Let us know all your thoughts on Twitter @CelebMix.