So… Who is Jensen Ackles?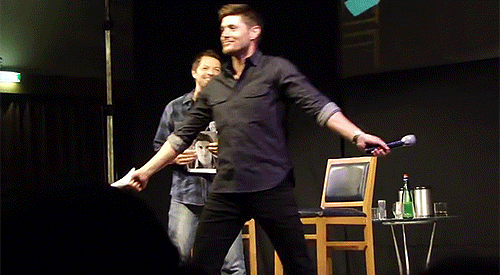 Jensen Ackles is an American actor and director who currently resides in Austin, Texas.
When is his birthday?
March 1st, 1978
What is he most known for?
Jensen Ackles is best known for his role as Dean Winchester on the hit fantasy/horror series Supernatural.
What else has he starred in?
Film
The Plight of Clownana
Devour
Ten Inch Hero
My Bloody Valentine 3D
Batman: Under the Red Hood
TV
Wishbone
Sweet Valley High
Mr. Rhodes
Cybill
Days of Our Lives
Blonde
Dark Angel
Dawson's Creek
Still Life
Smallville
Supernatural
Supernatural: The Anime Series
What else do I need to know?
When Jensen Ackles isn't acting, sometimes you can find him with a guitar. At the Supernatural conventions, he occasionally shows up and sings for the audience. One of his most well-known covers is "Simple Man", which was professionally released on Jason Manns' Covers with Friends album.
What are his social media links?
Twitter: @JensenAckles
Instagram: @jensenackles
Facebook: @JensenAckles
Are you a fan of Jensen Ackles? Do you watch Supernatural? Tell us by tweeting us at @CelebMix.