American singer-songwriter Charlie Puth has finally unveiled his much-awaited third studio self-titled album, "Charlie," on October 7 via Atlantic Records. The 12-track collection is his first full-length album since the sophomore LP, Voicenotes, in 2018, and it promises to be his most personal record to date, with every song authentically representing a piece of himself.
Grammy-nominated musician and record producer Charlie Puth immediately gained international notoriety upon his debut, exhibiting his prodigious musical expertise. He is one of the most underrated and versatile musicians Hollywood has, and has proven to be a prolific hitmaker and a highly sought-after collaborator.
Beneath the curly bouncy hairdo with a charming personality and an infectious smile that will capture your heart almost instantly, is a gifted musician with impeccable taste, attention to detail, perfect pitch, high curiosity, and deep knowledge of the diverse musical styles through the decades, who deserves more recognition, appreciation, and accolades for his eloquent abilities and versatility.
While gearing up for the self-titled album release, Charlie released his critically acclaimed first pop-driven studio single, "Light Switch," in January 2022, which went instantly viral on TikTok. Following that success was an emotionally stirring yet sweetly pop-coated song, "That's Hilarious," in classic Puth fashion, and later, a much-awaited collaboration, "Left And Right (Feat. Jung Kook Of BTS)," which received tremendous love from both the CP army and the BTS army. Recently, he released three more singles, including "Smells Like Me," "I Don't Think That I Like Her," and "Charlie Be Quiet!"
The 30-year-old singer previously stated that he scrapped the original version of the album in 2020 due to underwhelming sales and reviews of the singles he released, and took a moment to "recalibrate" and find inspiration to tease the songs he was writing. As a result, he posted nearly the entire album on TikTok, which caused several songs to go viral on social media.
We know Charlie for giving fans a glimpse of his creative process, and he spent the pandemic tossing thirst traps and sharing peculiar videos, taking his fans along every step of the way while devising Charlie, the most vulnerable album to date. This actually benefitted the artist, given his online popularity among 20 million TikTok followers as the pop prince, as the album garnered billions of streams even prior to its release.
Charlie is a heartbreak album at its core, portraying the singer's humorous, quirky attitude as he grapples with his breakup in a quintessential self-realization tale that ends with the cathartic final track "No More Drama," where he croons in his signature high-pitch: "I've finally realized I'm better off without you." It is born out of his personal experiences, with themes spanning reminiscing about love, solitude, insecurities, anguish, and regret.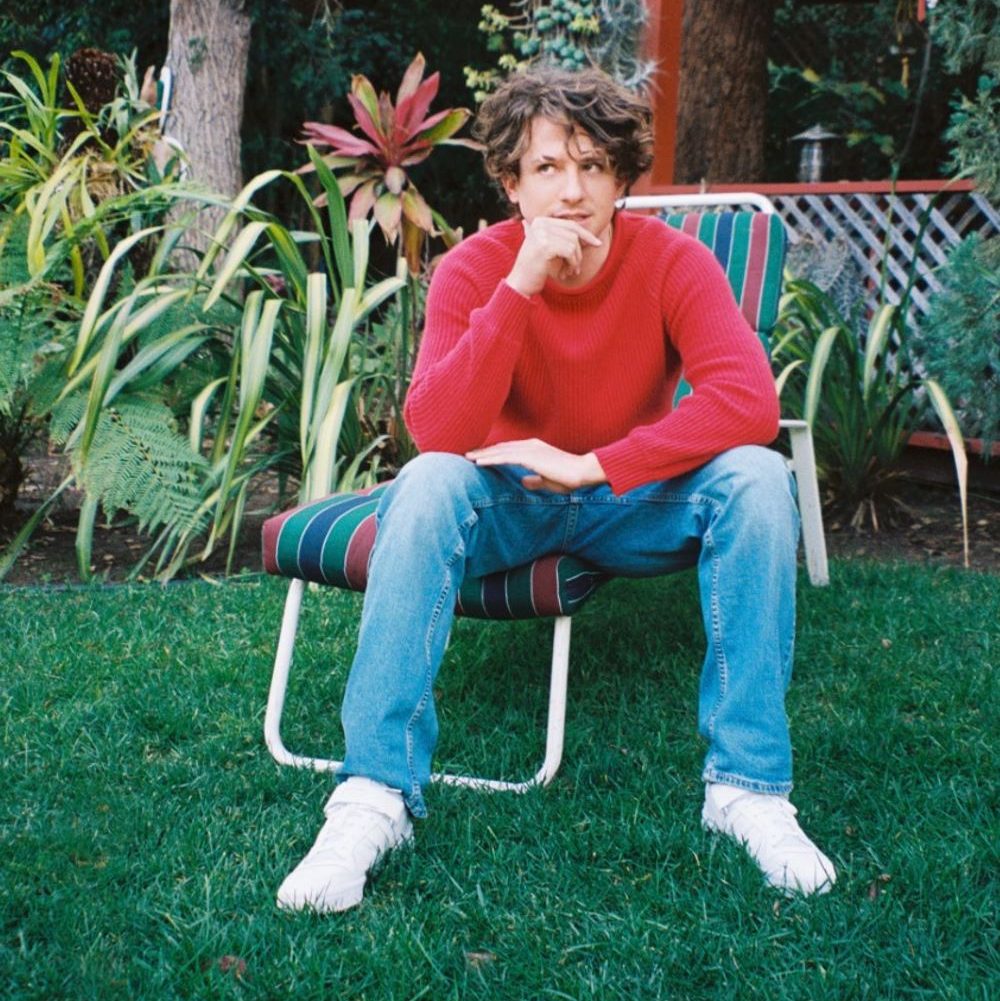 Despite his seemingly nonchalant and cool-boy persona, Charlie Puth is indeed a sensitive soul and an emotional lover at heart and scrutinizes the multitude of emotions and darker aspects of post-breakup life. He skillfully explores sonic sensibilities, just as people employ humour to offset tension, and sweet-coats the lyrics with peppy tunes and exhilarating melodies, referencing from alternative to pop-rock, while drawing influences from vintage boy bands.
In a chat with Billboard News, the Berklee graduate opened up about choosing to name this album after himself.
"Maybe [it's] a bit of a cliché [statement] for an artist to sit on this white couch and be like, 'Oh, this is my most personal work.' But it is for me because I've never had an entire body of work that was my personality with some melody attached to it. I mean, the album cover speaks for itself too, all of those little thoughts coming out of my head and notes."

Charlie Puth on "CHARLIE"
The lead single "Light Switch" is certainly a highlight and a gorgeous reminder of why we first fell in love with the 30-year-old singer. "You turn me on like a light switch/When you're moving your body around and around/You got me in a tight grip/You know how to just make me want you, baby!" Oh, snap! You caught us singing along, but there's nothing we can do but groove to this tune—it's so addictive.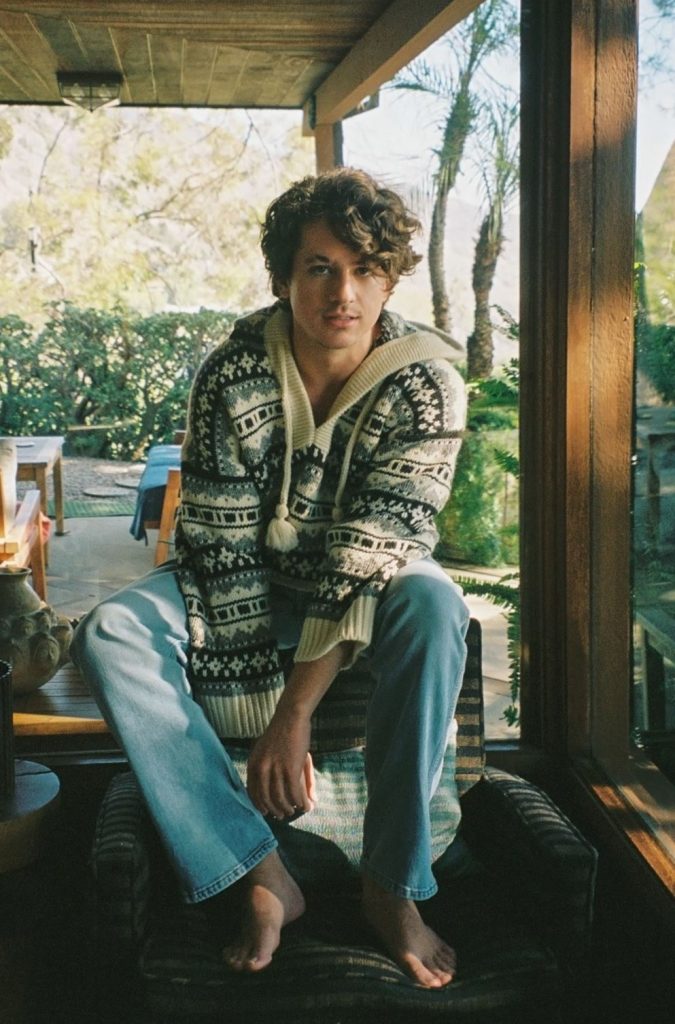 The song embodies his signature style, boasting infectious vocals, falsetto, and a layered synth-pop production coupled with electric percussion along with lyrics mainly about fleeting lust and grooving to it. This explosive, uptempo pop song will make you dance all night long, and you won't turn the light switch off.
Puth is at his best on "Smells Like Me" and "That's Hilarious," two delightful and masterfully crafted standout soft-pop singles from the album with the ludicrously noteworthy and foot-tapping hooks. They may not be ground-breaking but allow him to flex his creative muscles as he effortlessly constructs simple-yet-effective melodies by taking the songs to unexpected places with surprising chord progressions. "Loser" is yet another outstanding illustration of Puth's intriguing production skills, coupled with his vibrant pop collaboration with BTS's Jung-Kook for "Left And Right," which is already a fan favourite number.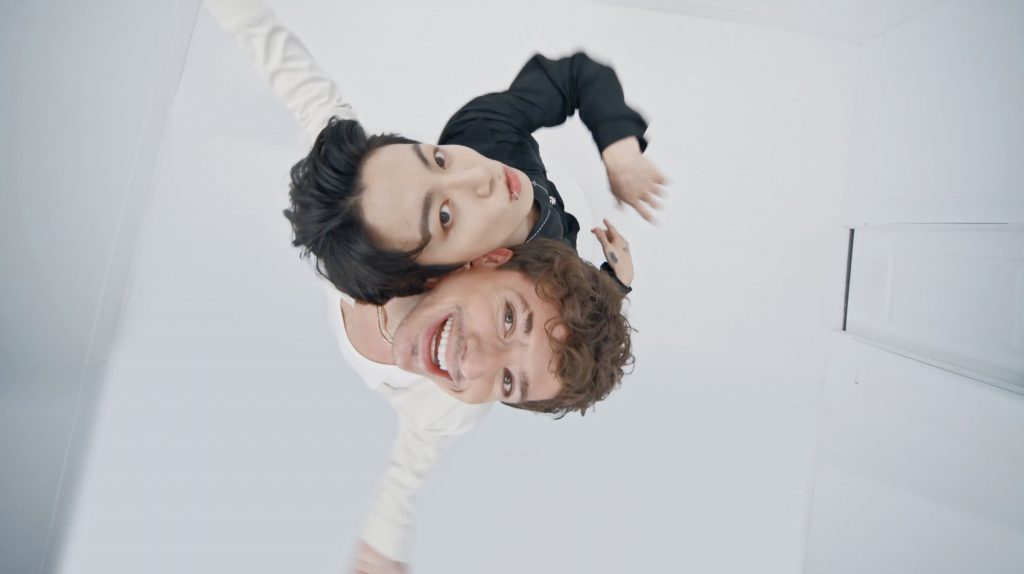 While the piano-laden "When You're Sad I'm Sad" gives us flashbacks of his pioneering debut track "See You Again," it lacks the sentimental solidity it so clearly desires. "Charlie Be Quiet" instantly commands your attention with his rousing vocals, but the singer refrains from exposing his emotions and pouring his heart out as he croons, "I'm not making the same mistake, won't be putting my heart on display," he warns himself. "If she knows you're in love, she's going to run away." Towards the end, the album continues to languish in its emotional depth.
Charlie falls short of being the ultimate masterpiece everyone was hoping for because of its lack of originality, missing complexity, and distinctive panache coupled with emotional depth. Puth uses his musical prowess to intensify the record rather than emphasizing his feelings and you almost want to hear his voice crack just a little to experience the pain in the emotionally laden lyrics. Despite this, this meticulously crafted studio album is a collection of earworms, which feels energetic and vibrant and masterfully captures pure pop perfection. The album is definitely binger-worthy, and it promises to get your head bopping, strum your heartstrings, and stay tucked in your head for a long time.
Stream and download Charlie Puth's new self-titled album "Charlie" here!
Connect with Charlie Puth: Website | Instagram | Facebook | Twitter | TikTok | YouTube | Spotify | Apple Music
Share your thoughts with us on Twitter @CelebMix!