COIN's newest single, "Simple Romance," has just hit the airwaves – and fans are losing their minds.
The band's newest single, which was released Friday, October 12, is a step forward for them -the sound of the single is different, tighter, and not as mellow as some of their previous songs. But these changes don't mean the song doesn't inherently feel like a COIN song.
The lyrics to "Simple Romance," which were tweeted out on the band's official Twitter account Sunday, align with their love of simple, well-thought-out concepts. And this is one of their strengths – the ability to create complex, layered music with straight-cut lyrics.
Ohhhhh a new song on Friday welcome back coin pic.twitter.com/RoHgGAXVdN

— COIN (@COIN) October 7, 2018
Chase Lawrence, Ryan Winnen, and Joe Memmel currently make up the band. They, along with former member Zachary Dyke, have spent the last several years taking over the indie scene and their name is quickly becoming synonymous with the current wave of music entering the scene.
"Simple Romance," which was also produced by Foster the People's Mark Foster, is a different take for the band but is definitely not unwelcome.
We're excited to see where the new music will take us, but we'll continue to enjoy the newer COIN vibes.
Listen to the single below:
Spotify | Apple Music | Amazon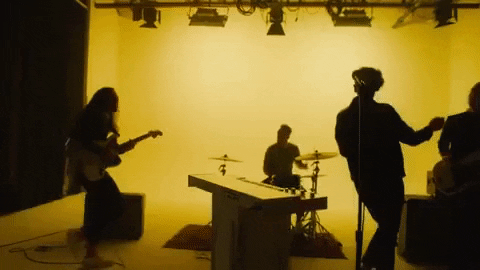 Love the new COIN song but are unfamiliar with the band? Check out our Artist 101 piece and check out our review if their album How Will You Know If You Never Try. 
Let us know what you think of "Simple Romance" by tweeting us over @CelebMix. We're also looking for new music suggestions – so make sure you send those our way!