Earlier this week Michael and Michelle took the stage at The Omeara in London for their first-ever public gig together and it was a wonderful evening of music.
Michael and Michelle are Michael C Fox and Michelle Dockery the duo met while working together on the set of Downton Abbey Over the years they bonded over their shared love of music and began jamming together.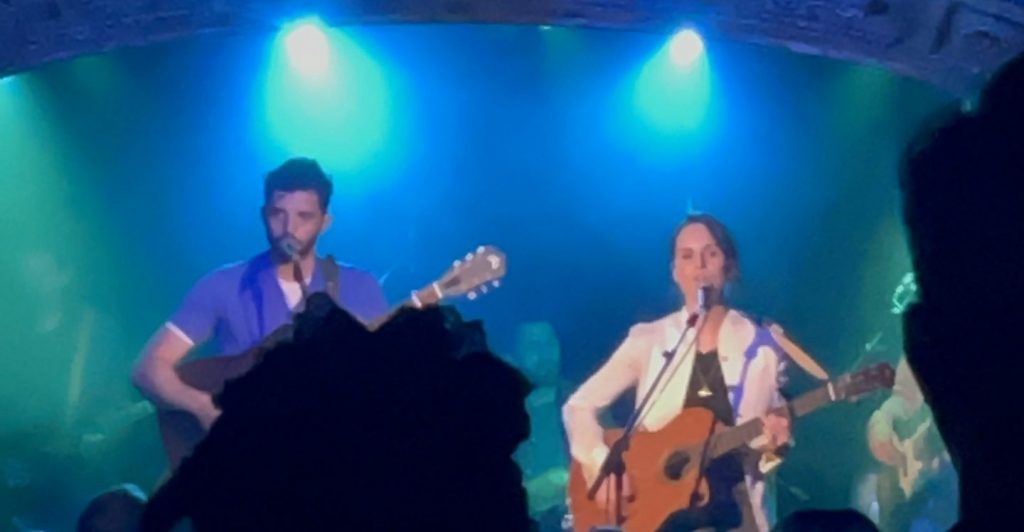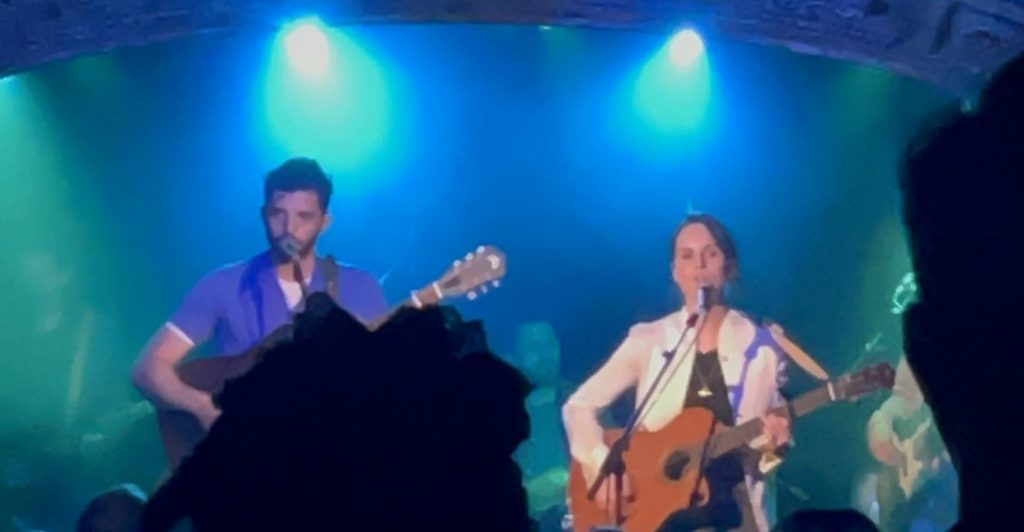 This led to being signed to Decca Records and their first single, Calming Storm, followed last month by their eagerly anticipated EP 'The Watching Silence'.
The release of the EP cumulated in a very special moment, their first-ever public performance. Tickets for the once-in-a-lifetime event sold out extremely quickly.
Support for the very special evening came from Mehalah Ray, A Cambridge-based singer/songwriter who received a warm welcome from the crowd.
Michael and Michelle's set was nothing short of phenomenal. It's a rare treat these days to go to a gig these days and listen to an artist who sounds exactly like they do on the studio version. This was one of those instances where they sounded just like they do on their EP. The atmosphere from the crowd was warm, welcoming and attentive. Many just let themselves get lost in the music. If you closed your eyes you felt as if you weren't in a live music venue but in the studio with Michael and Michelle listening to them record the EP.
The setlist for the night included their whole EP plus some brand-new tracks.
Starlight
Little life
Calming storm
Straight from the heart
Misfire
Dark water
Walk with you
Back on my feet
Universe 
They were accompanied by some fantastic musicians including Carlos Garcia, Chris Maas and Tommy Heap.
Michael and Michelle are two people who have wonderful chemistry together as musicians and it's very easy to see watching them perform together that they have a deep respect for each other as artists. This translates into an unforgettable experience as a fan, as they create a safe, warm and welcoming environment where both musician and fan come together to get lost in the music.
Let us know what you think of Michael and Michelle's music on @CelebMix!