The BRITs have returned, and they are in proper British fashion!
BRITs 2022 ushered in the new year on a high note at The O2 Arena in London on 8th February, and it was a sight to behold, seeing the arena brimming with music fans and artists, making it a truly memorable evening. As we gathered to celebrate our shared love of music that binds us all together, there were some wonderful and exciting new beginnings on the night, adding to the joy of celebrating the best of British music.
Mo Gilligan hosted the ceremony, making history by becoming the first Black British host in the history of the BRIT awards. It was fantastic and heartening to see the award ceremony becoming more diverse with an increased presence and inclusion of authentic British culture. However, this is not all. The gender-based award categories have been replaced by "Artist Of The Year" and "International Artist Of The Year,"- both of which were bagged by female artists, by the way!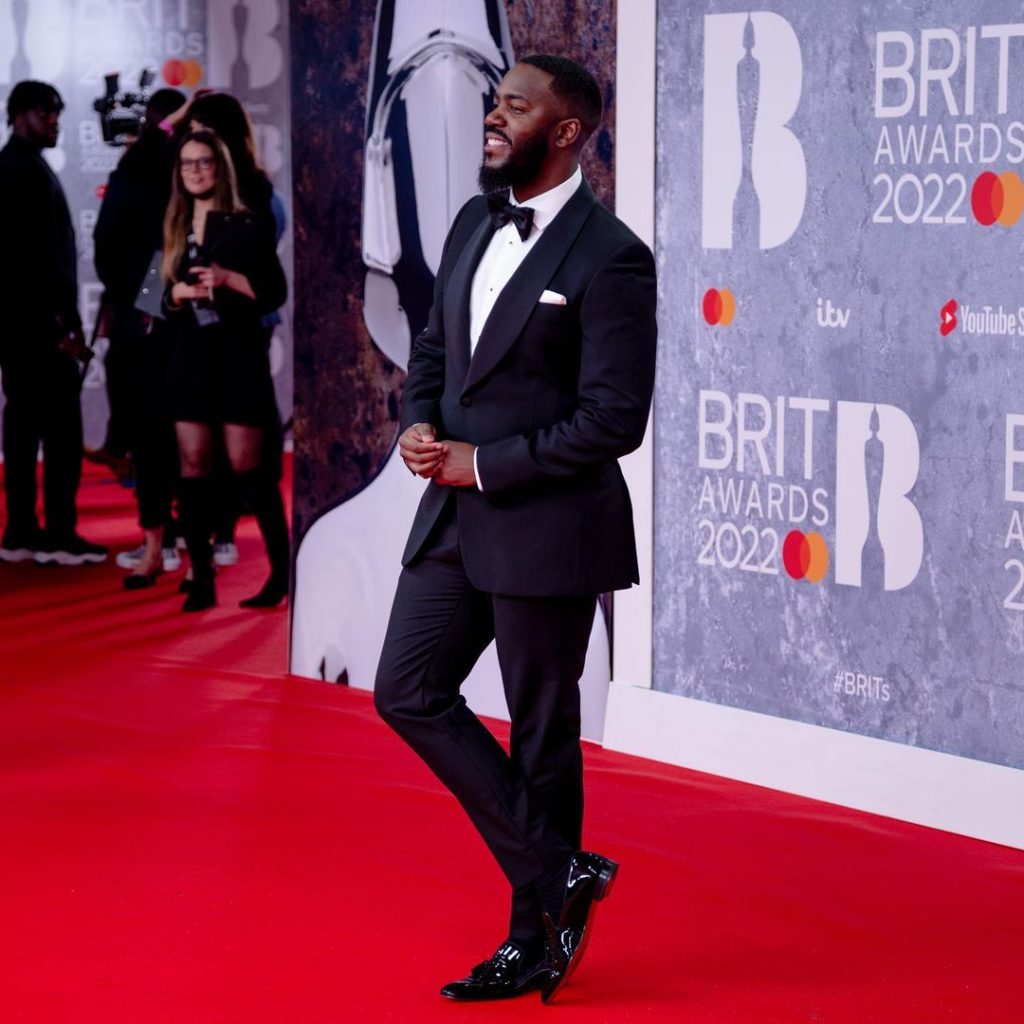 The BRITs 2022 nominations had the most women nominees ever- there were 18 women artists nominated across the 13 categories since 2010. We are definitely here to encourage and support equal representation, empowerment, and recognition of female talent, strength, and value in the music industry.
Speaking of the winners, pop queen Adele stole the show- from her gorgeous outfit to her red carpet appearance to her stunning performance to winning almost every award she was up for grabs. She won artist of the year, Mastercard Album of the Year for her latest spellbinding release, 30, and song of the year for "Easy On Me." The only category she lost was the fan-voted best pop/rock act, which went to fiery Dua Lipa. Adele won this award for the third time in a row – previously, she won for her albums, 21 and 25, making her the first solo artist (and second overall) to win this award three times in BRITs history.
Ed Sheeran bagged the inaugural award for songwriter of the year, and Inflo became the first black producer to win the BRIT Award for Producer of the Year. Billie Eilish took home the award for the International artist, while Silk Sonic was named the International Group winner. It was an honor to acknowledge Wolf Alice as the Best Group, and they are making waves around the world, so keep your eyes peeled.
BRITs 2022 introduced four fan-voted genre awards, the winners of which were decided by a public vote via TikTok. Little Simz was awarded the Best New Artist award and had a heartwarming moment with her mother while bringing her onstage for her very touching acceptance speech. Several artists were unable to attend due to prior commitments and tours, but they sent in their acceptance videos, so be sure to check them out below!
Check out the complete list of winners. Let us know if you see your favorite artists here and whose success you are celebrating with us!
| | |
| --- | --- |
| Artist of the Year | Adele |
| Album of the Year | Adele for 30 |
| Best Group | Wolf Alice |
| BRITs Rising Star | Holly Humberstone |
| Song of the Year | Adele for "Easy on Me." |
| Best New Artist | Little Simz |
| Alternative/Rock Act | Sam Fender |
| Hip-hop/Rap/Grime act | Dave, Dave Neighbourhood |
| Dance act | Becky Hill |
| Pop/R&B Act | Dua Lipa |
| International Artist | Billie Eilish |
| International Group | Silk Sonic (Bruno Mars/Anderson. Paak) |
| International Song of the Year | Olivia Rodrigo– "Good 4 U" |
| Songwriter of the Year | Ed Sheeran (Inaugral award) |
| Producer of the Year | Inflo |
The BRIT Awards ceremony also featured explosive, standout performances from massive artists and up-and-coming rising stars such as Adele, Sam Fender, Ed Sheeran, Bring Me The Horizon, Liam Gallagher, Dave, Holly Humberstone, and Little Simz. Additionally, Doja Cat was slated to perform that night, but she canceled after her crew members tested positive for COVID-19.
You can watch all the BRITs 2022 performances below!
Adele: The Queen of BRITs & Our Hearts
There was no doubt that Adele was the star of the evening at the BRITs 2022. She wowed the crowd with a swoon-worthy performance of the fan-favorite hit, "I Drink Wine," that had everyone enamored with her sultry, velvety vocals and stirring harmonies. Having performed with a fiery passion and winning in almost every category she was nominated in, thus being crowned the night's biggest winner, Adele proved yet again that she has what it takes to be reigning queen for years to come!
Ed Sheeran x Bring Me The Horizon
Sometimes we don't know what we need until it arrives and delights us, blows our minds, and makes us feel so ecstatic and grateful. No, we are not quoting another philosophical quote here, but the next performance was something we never expected or saw coming, but it was a total blast, and we are thrilled it happened!
Ed Sheeran joined forces with Bring Me The Horizon on the BRITs 2022 stage and performed a spellbinding version of mega-hit single, 'Bad Habits,' that wowed us and totally blew our minds. We are confident that everyone in attendance for the night felt the same. The performance was brimming with a sprinkle of aerialists, acrobats, and a breathtaking, dazzling light show in the background blending seamlessly with the harmonious sounds of Ed Sheeran and Oli Sykes, adding a whole new dimension to this pop smasher tune and making it an unforgettable experience. The moment is still very much fresh in our minds, and the performance will live in our memories rent-free for a long time!
Holly Humberstone
Rising young sensation Holly Humberstone is sweeping the music industry by storm with her enormous talent, which has already caught our attention since her debut single "Deep End." The BRIT Awards night saw her give a stunningly beautiful, heartfelt performance of her new single, "London Is Lonely." We are still reeling from it, and we will be watching it over and over this weekend. It was a pleasure to hear her so passionate, enthralling, and into the moment on her piano, and we are eager to see what she accomplishes in the future.
Little Simz
The award-winning Little Simz took home a well-deserving win with the Best New Artist title and is already making a name for herself in the industry. She gave a riveting and electrifying performance of her two smashing songs, "Introvert" and "Woman," which mesmerized everyone in the audience. Watch out, everyone. Little Simz is in it to win it and stay in it for the long haul.
Sam Fender
Sam Fender has already gained recognition among music buffs with a string of smash hits under his belt. It was a memorable evening for him at the BRITs 2022, as he celebrated his triumph along with an astounding, stellar performance of "Seventeen Going Under," strumming our heartstrings. Our hearts are still swooning, reliving the moment in our minds, swaying to his captivating voice while eagerly anticipating new music content.
Anne-Marie, KSI x Digital Farm Animals
A stellar collaboration between Anne-Marie, KSI, and Digital Farm Animals for "Don't Play" garnered much attention at the BRITs evening. Aside from being one of the most entertaining performances of the evening, Anne-Marie accidentally tripped on the mini stairs on the stage as she sang the lyrics.
In her true fashion, she bounced back immediately and delivered an outstanding, sizzling performance, one that was sure to leave an impression. She donned a little sparkling red dress, which she looked stunning in, displaying sheer professionalism and determination, slaying her performance, thus exhibiting her true artistry.
Liam Gallagher
Liam Gallagher also performed his new single, "Everything's Electric," at the BRITs 2022, and to say that its title justified his performance that evening wouldn't be an exaggeration. It kicked off with his grand helicopter entry, a rooftop landing, and a spectacular entrance to a cheering crowd. It was a very electrifying performance, offering a preview of his forthcoming solo album, C'mon You Know. His comeback is phenomenal and it is great to see him back on stage, putting it on fire!
Dave
Dave delivered a stunning performance of his song, 'In The Fire,' during the BRITs 2022 evening finale. He was joined on stage by Giggs, Ghetts, Meekz & Fredo, while his impeccable guitar skills were evident to the delight of all and strummed our heartstrings. Plus, his guitar literally oozed with fire, and no, this is not an exaggeration. The performance packed a punch of a beautiful gospel choir, enhancing the experience and enthralling us to this day.
Did your favorite celebrities win? Tweet us at @CelebMix to let us know!
Connect here to get more updates about BRITs: Facebook, Instagram, Twitter, and on the Website.