2020 is here and in the spirit of the celebration, we've decided to take a look back on the celebrity moments that captured us in 2019. Some have shocked us, some made us cry, others filled us with happiness. These moments totally ruled in 2019.
We asked our writers what their favourite celebrity moment of 2019 was and below are the results. Our writers have chosen their favourite, but there's definitely some missing. It's surprising to think that all this happened in 2019 – it truly has been a great year.
We hope you are sitting comfortably, totally prepared to relive all the incredible celebrity moments of 2019. This is quite a list and we hope we've included your favourite too.
Iggy Azalea Releasing Her Second Studio Album / Chosen by Jonathan Currinn (CelebMix Editor)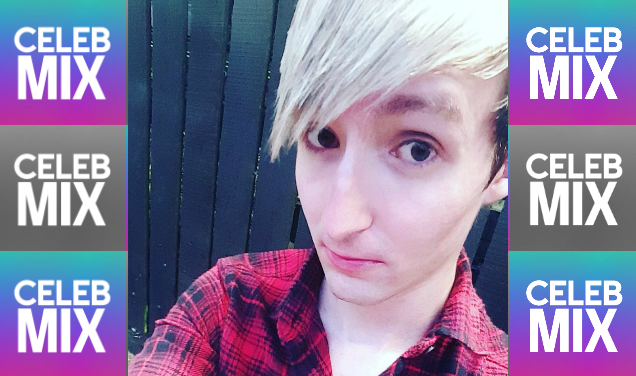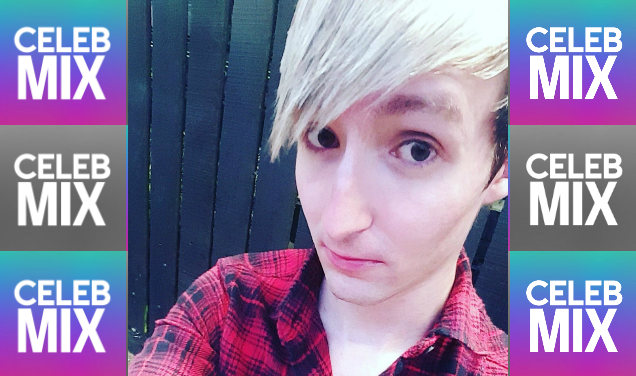 "Way back in 2014, Iggy Azalea dropped her debut album The New Classic and has been dropping single after single ever since, and so we've all been expecting her sophomore album over those years but it never arrived and it soon was scrapped. It was set to be called Digital Distortion but many label and personal conflicts meant it was never officially released. She left Def Jam Records, released Survive The Summer EP on Island Records, but soon decided to leave that record label, too, and soon became an independent artist, launching her own record company, Bad Dreams – totally the best thing she has done, now that she has freedom and the music releases shows her work ethic and who she really is as an artist and rapper. This led up to the release of her second studio album in 2019 (five years later), titled In My Defense, and it's one album I've had on repeat for weeks on end! With collaborations from Lil Yachty, Kash Doll, Stini, and Juicy J, the whole album is addicting, stand-out tracks include the hit-back track 'Thanks I Get', the putting-in-the-work track 'Started', the fashionista 'Comme des Garçons'. and 'Just Wanna'. I just know 2020 is going to be a good year for Iggy Azalea!"
Read our review of In My Defense here.
Jonas Brothers Reunion / Chosen by Katrina Rees (CelebMix Editor)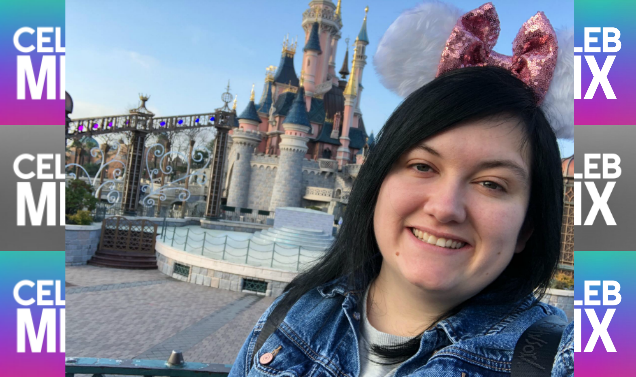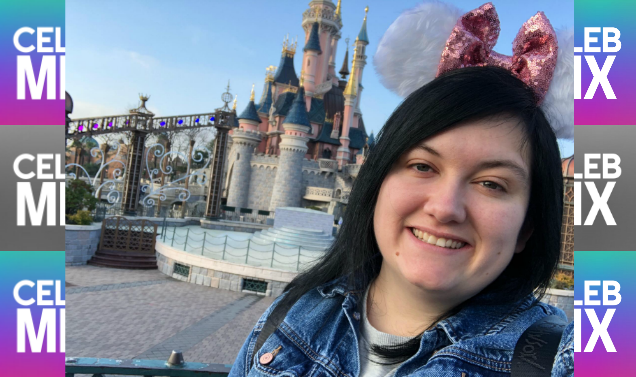 "When we entered into 2019, never in my wildest dreams did I think that by the end of the year, the Jonas Brothers would be back. When they announced their reunion back in February, I was just grateful that they were back and releasing a new single – I had no idea what else they had in store for us all. Months later, and it's safe to say that they've well and truly spoilt their Jonatics. We've had everything from a new album, music videos, a tour, a documentary, collaborations, a Christmas song, a Live Lounge, awards show performances and wins, a takeover on The Late Late Show including a Carpool Karaoke, and so much more. We've been so lucky, but the best thing about it all is seeing just how happy Joe, Kevin, and Nick really are this time around. They're surrounded by their adorable families, have the support of their fans worldwide, and most importantly, they have each other. For me, they have dominated 2019 and I cannot wait to see what they do in 2020."
Read our news article about the Jonas Brothers reunion here.
Harry Styles And His Mysterious 'Eroda' Island / Chosen by Kelly McFarland (CelebMix Editor)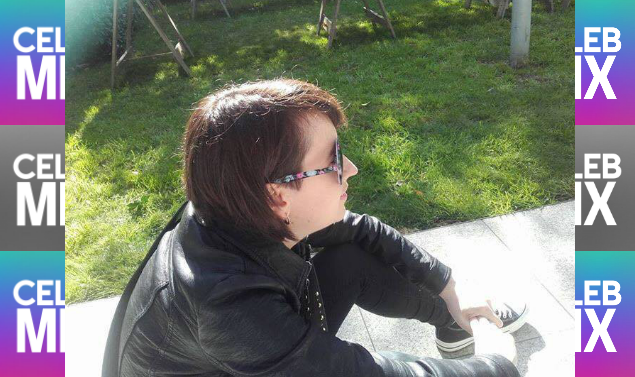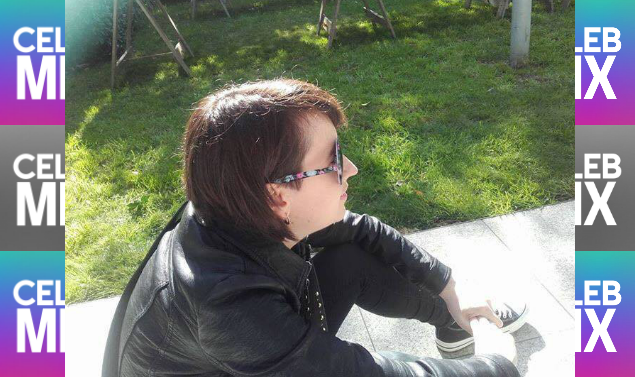 "This was hands down one of the best marketing campaigns of the year, Harry created an entire mythical island to promote his single. It was all very peculiar but utterly brilliant."
Find out more about Eroda in our article here.
BTS Attending The 2019 Grammy Awards / Chosen by Michele Mendez (CelebMix Editor)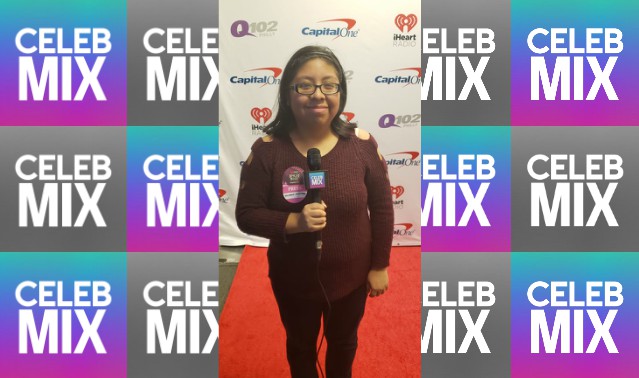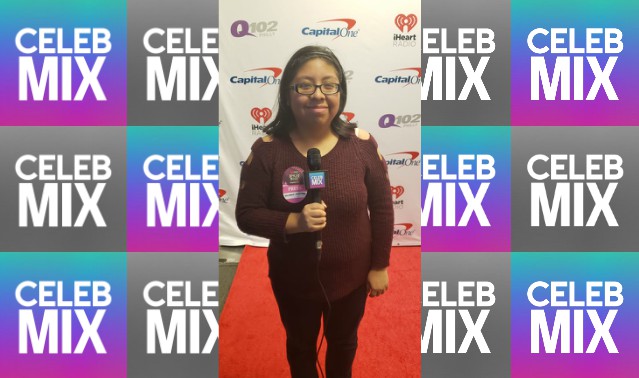 "BTS made history when they attended the 2019 Grammy Awards to present the best R&B album award because no other Korean group has ever been invited to present at the prestigious ceremony before them. It's true BTS are paving the way for other Korean artists, and what made their appearance at the 61st annual Grammy Awards even more memorable was that they promised their fans they'd be back on the stage someday. Although the group didn't receive a nomination for the 2020 ceremony, there's no doubt they'll find themselves back at the Grammys again soon."
Read all about BTS' experience at the Grammy Awards here.
Miranda Sings Live: Your Welcome (Netflix Special) / Chosen by Josephine Sjelhøj (CelebMix Editor)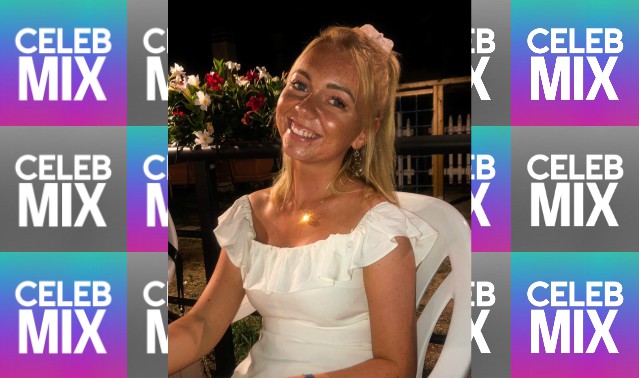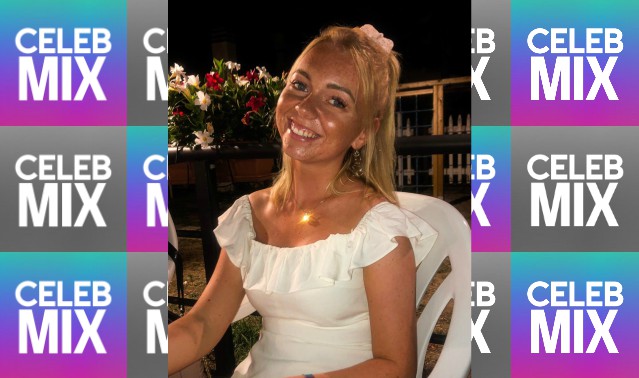 "Colleen Ballinger is a genius. Read that again. Colleen has been Miranda for over a decade and she keeps expanding the character while making it better and funnier. Her Netflix special is not only proof of her comedian talent, but it also shows that she's a talented performer – both as Miranda and Colleen. Since the special, Colleen has developed an entirely new show and all we can do is pray that this will also be filmed for Netflix."
My Chemical Romance Reunion / Chosen by Ellie Nicholas (CelebMix Writer)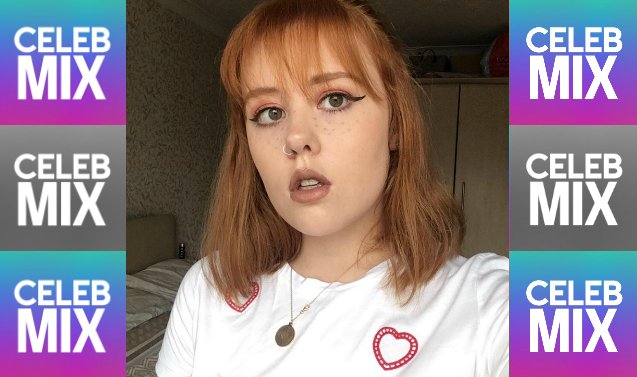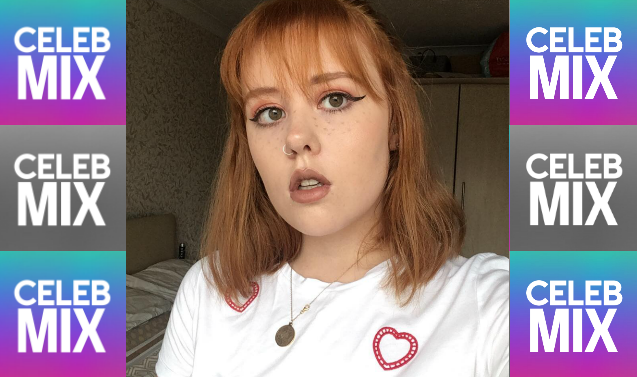 "Upon hearing My Chemical Romance was seriously reuniting (and not just Twitter bringing my hopes back only to crush them again), I pulled up Spotify to replay their albums for the next week. MCR was one of the first groups to ever champion the underdogs in my generation and bring hope to so many who felt hopeless (which was seriously highlighted in their reunion show earlier in December). Whether they decide to fully reunite for new music or it's just for touring and festivals, Killjoys are truly overflowing with emotions to have their guys back, even if it's only for a little while."
The Birth Of Baby Archie / Chosen by Nicola Craig (CelebMix Writer)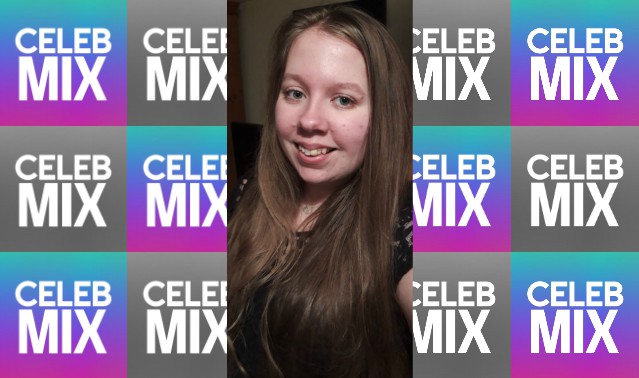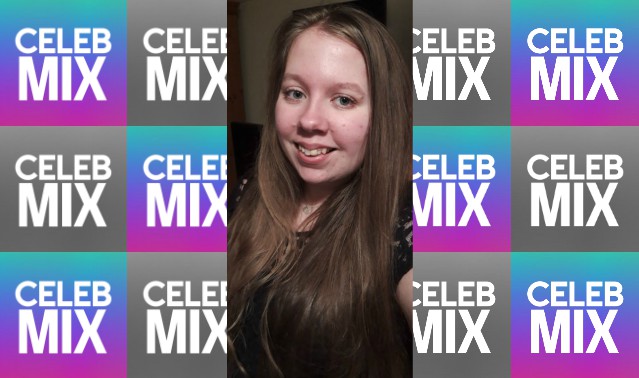 "There's nothing quite like a royal baby to bring the country together and in May, Archie Harrison Mountbatten-Windsor was born. I don't think anyone will be able to forget when he was first properly introduced to the world or their completely adorable Christmas card. But for me, the most special celebrity moment in 2019 was when Harry announced the birth to the world's media, the pride and happiness were something I've not seen come close from anyone else this year!
Taylor Swift And Katy Perry As Burger And Fries In The "You Need To Calm Down" Music Video / Chosen by Brittany Sims (CelebMix Writer)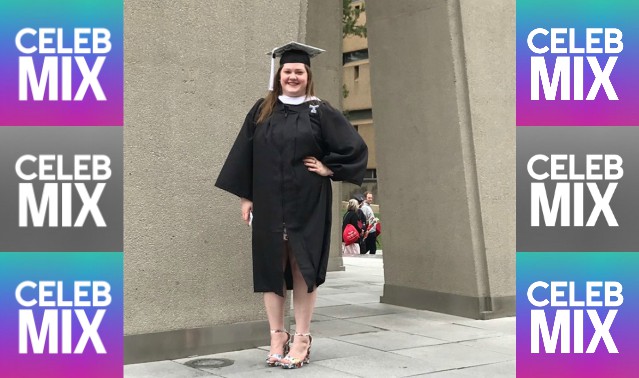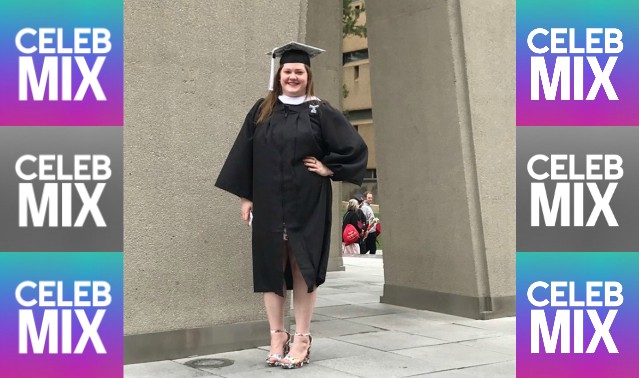 "The moment I waited for, Taylor and Katy getting over their feud, finally happened. I loved the way they sort of announced that the fight was over by coming together in an empowerment and equality video and making up. I'm not ashamed to admit I cried when I first saw it and the next ten times after that. I hope they collab in the future because the queens of pop are friends again!"
Niall Horan Reading Twas The Night Before Christmas In Seven Different Accents On The Tonight Show Starring Jimmy Fallon / Chosen by Alexandra Nagy (CelebMix Writer)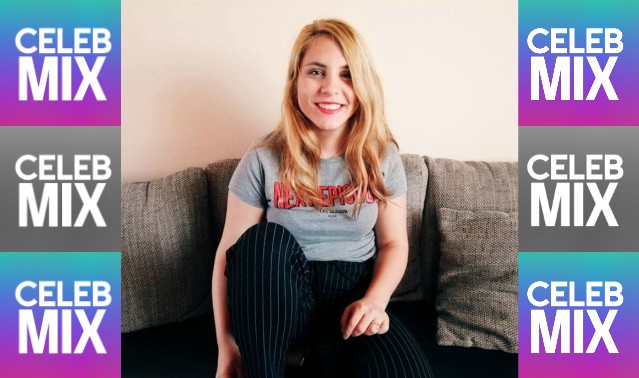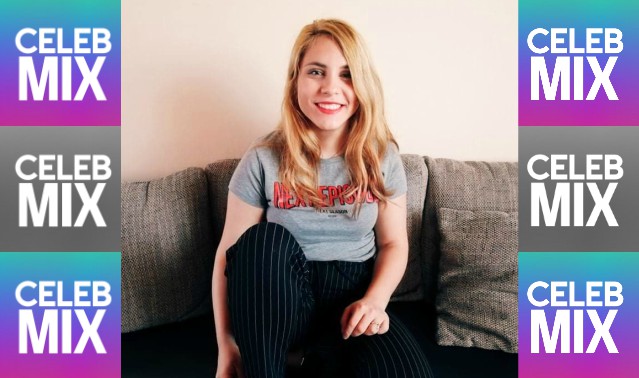 "Niall is a talented, adorable, and hilarious musician. He proved it in Jimmy Fallon's show last year with delivering his funny rendition of the classic Christmas poem. With his memorable appearance, he not only got us in the holiday spirit, but he also made us fall in love with him a little more – if it's possible. "
Bars & Melody BGT Return / Chosen by Toby Bryant (CelebMix Writer)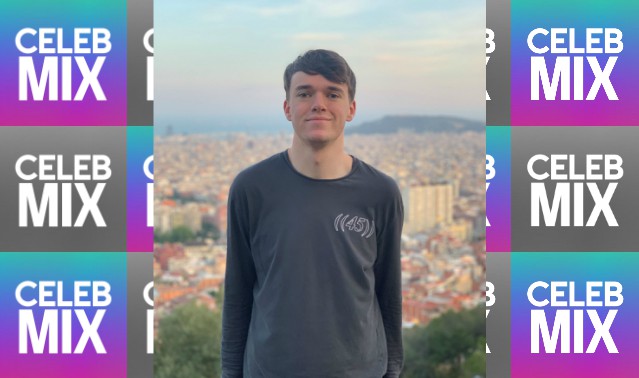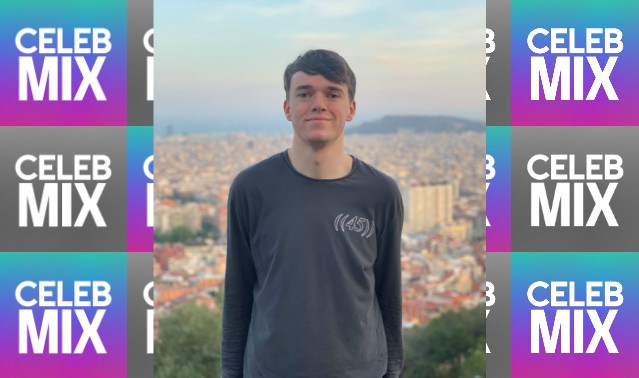 "Since their Britain's Got Talent stint back in 2014, Bars and Melody had been busy penning their own exciting alt-pop, sharing viral covers, touring and building their following online. This year's return to Britain's Got Talent saw Charlie and Leondre showcase that to the world on prime time television. Performing both 'Lighthouse' and 'Waiting For The Sun' to a frenzied audience and public at home. Bars and Melody warrant all the extra attention their latest appearance on the show has earned them."
We headed to the duo's show in Newcastle in October, read what we thought about it here.
Kate Garraway Running Into James Haskell On I'm A Celebrity… Get Me Out Of Here! / Chosen by Sofia Esposito (CelebMix Writer)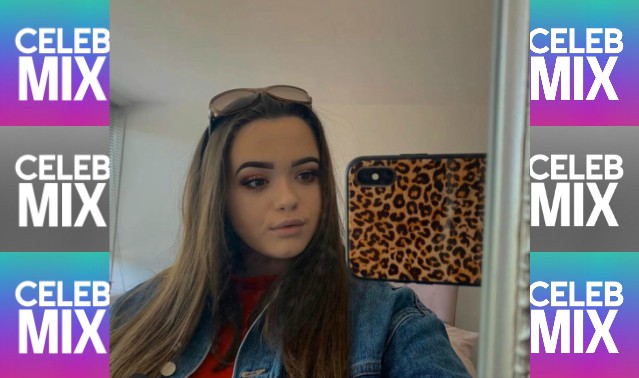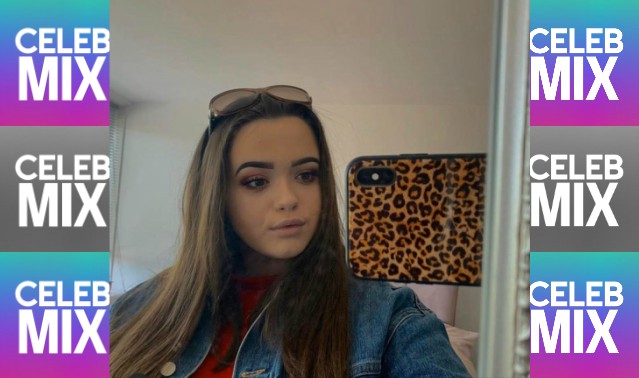 "This moment was my favourite and one I still laugh at when thinking about it! The fact that James stood as still as a rock while Kate tumbled to the floor will always be a belly-laughing moment."
Taylor Swift's Woman Of The Decade Speech At The Billboard Music Awards 2019 / Chosen by Parisa Borghei (CelebMix Writers)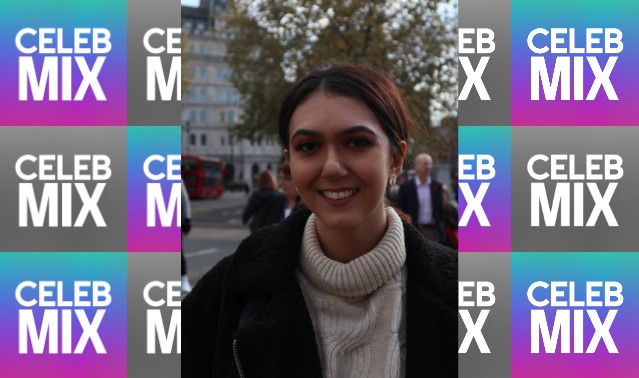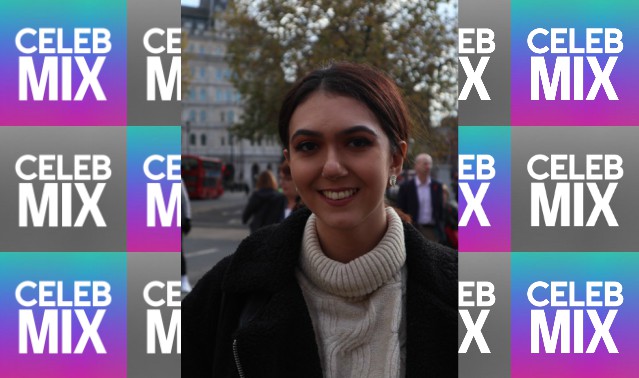 "Taylor Swift was always the best woman for speeches. The emotion and passion put into her speeches, especially after being named Woman of the Decade was simply beautiful. After everything that happened with Scooter Braun, it was clear that she had some points to make during her speech. Not only to defend herself, but to raise awareness to the new artists that may be oblivious to the music industry and its dangers. The speech illustrated the many decades and eras that fans know and love Taylor Swift for. As she explained how the music industry thought of her and how they wanted to break her down after each victory was truly inspirational. She is truly the perfect woman of the decade."
Here are 30 reasons we love Taylor Swift!
Lady Gaga & Bradley Cooper Performing "Shallow" at the Oscars / Chosen by Enya Savage (CelebMix Writer)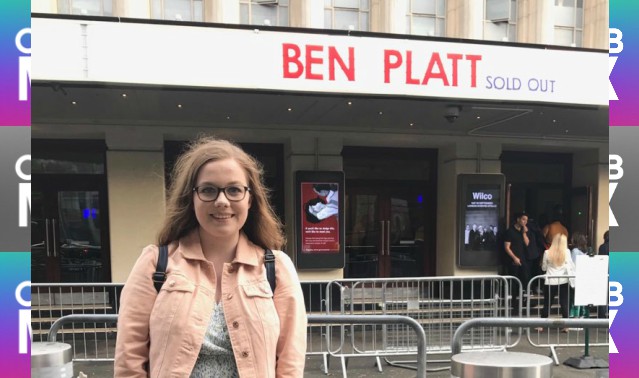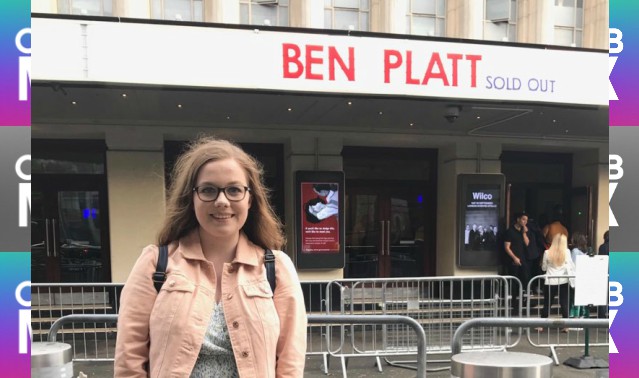 "Need I say more? Two icons performing this gorgeous song from A Star is Born with such raw emotion and passion was definitely something that people all over the world loved and adored!"
Tom And Kelsey Parker Having Their First Child / Chosen by Lynn Macgillivray (CelebMix Writer)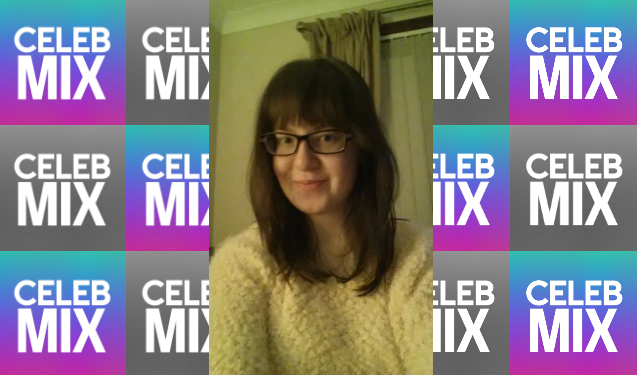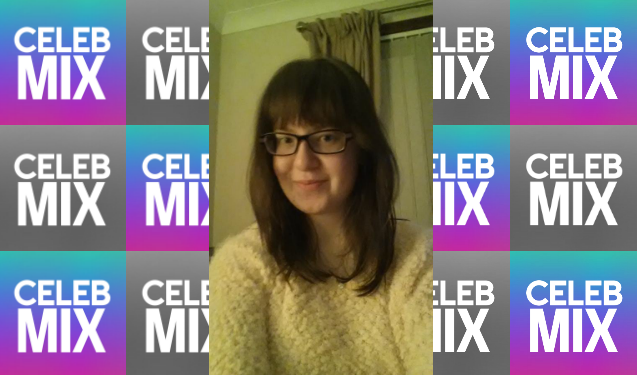 "Being a fan of The Wanted since they released their first single, 'All Time Low', I have watched Tom and Kelsey's relationship blossom from the early days to their engagement, dream wedding, and their pregnancy announcement in February of last year. Their beautiful baby girl Aurelia Rose was born on 30 June 2019 and she is perfect."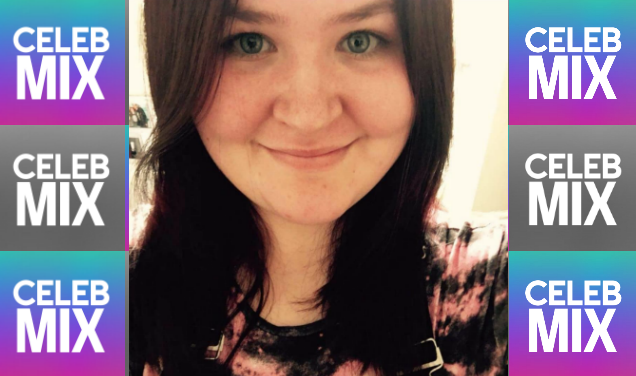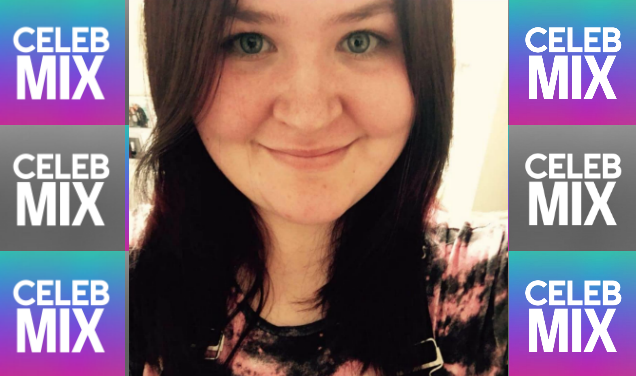 "2019 saw the long-awaited reunion of McFly. Returning with a bang, they announced a comeback show at The O2, a new album with a song released every week in the lead up to The O2 show, and then a 2020 tour, it showed that they're still as amazing as ever and I can't wait to see what 2020 holds for McFly."
You can read our article on McFly's reunion here.
Michael Clifford and Crystal's Engagement / Chosen by Vanessa (CelebMix Writer)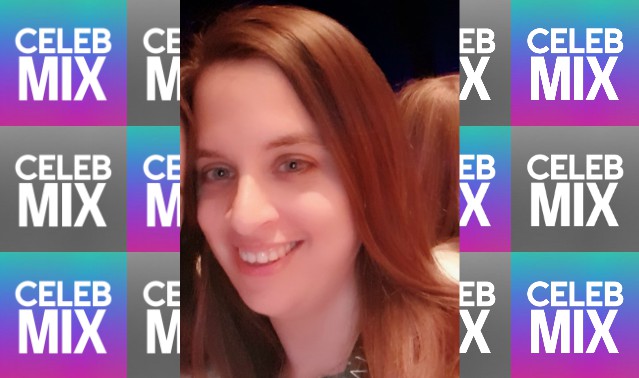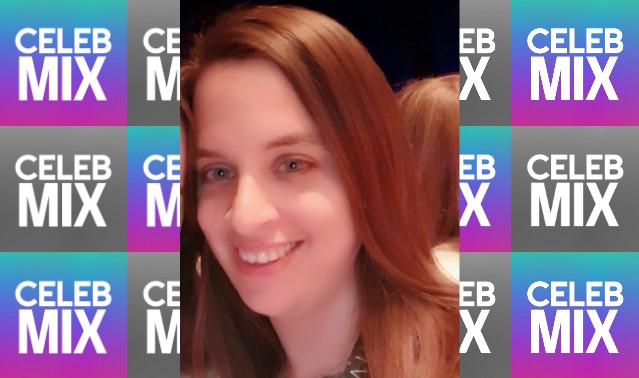 "I needed a sec to get to the realization that THIS happened in 2019! 5SOS member Michael Clifford asked his girlfriend Crystal Leigh to marry him. Exactly 3 years after they shared their first kiss, at the place it all started for them, he popped the question on their vacation in Bali. Being a 5SOS fan from the start, all the posts by Michael, Crystal, and several fan accounts hit me in the very early, very cold morning on the 17th January 2019 while I was waiting at the train station for my train to arrive. To be honest, I went through the next few days in a happy bubble for these two, starting with a happy dance in the middle of all these people at the train station at 6 am on Monday morning."
You can read our news article about their engagement here.
Jennifer Aniston Joining Instagram / Jennifer Lopez Modelling Versace / Chosen by Philip Logan (CelebMix Writer)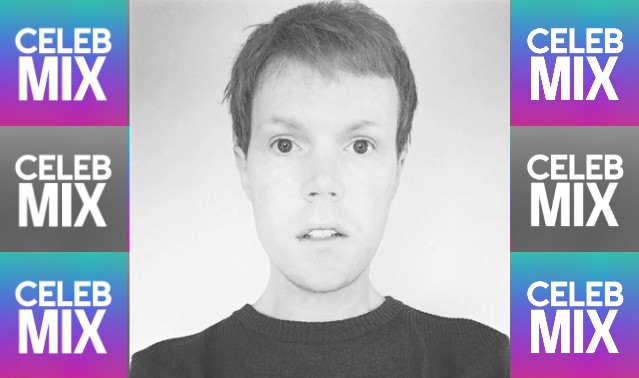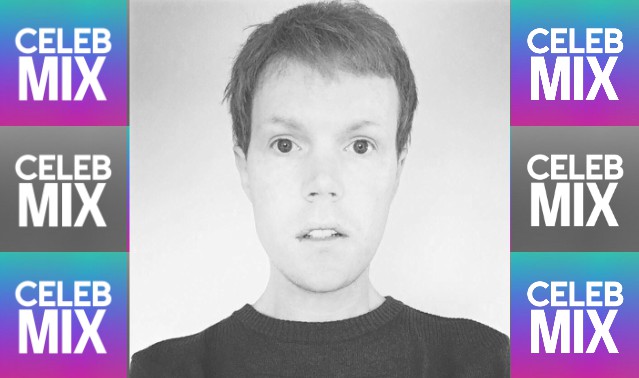 "Choosing two moments is probably breaking the rules a little bit, but I truly cannot decide which celebrity moment I love more… my all-time fave Jennifer Aniston joining Instagram (and in turn legitimately breaking the internet) or the Goddess that is Jennifer Lopez shutting it DOWN at Milan Fashion Week by wearing an updated version of the now iconic Versace dress she first wore back in 2000. You've got to help me out here, people – which moment is more major?!"
Nicole Kidman Accidentally Ignoring Rami Malek While On Stage At The Golden Globes / Chosen by Jade Seebaran (CelebMix Writer)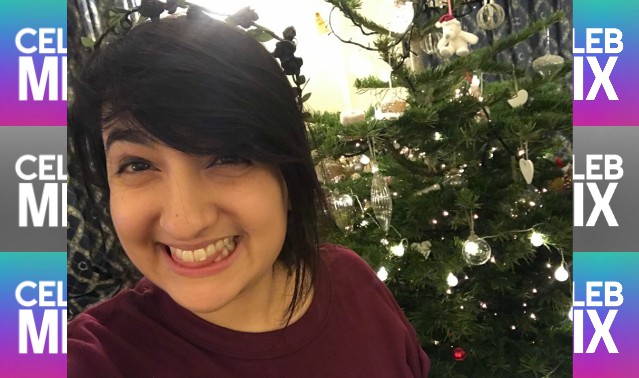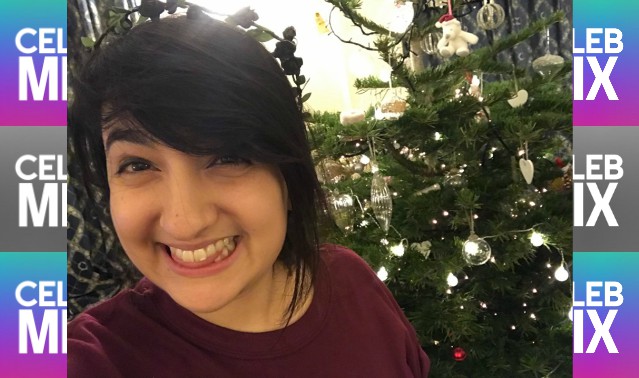 "I love this moment just because I know it's happened to me loads of times, albeit I wasn't waving to Nicole Kidman! I can empathise so much with Rami and how he felt and looked and I think that's what makes it so much more fantastic."
Hwasa's Spit Scene At MMA 2019 Stage / Chosen by Ayushi (CelebMix Writer)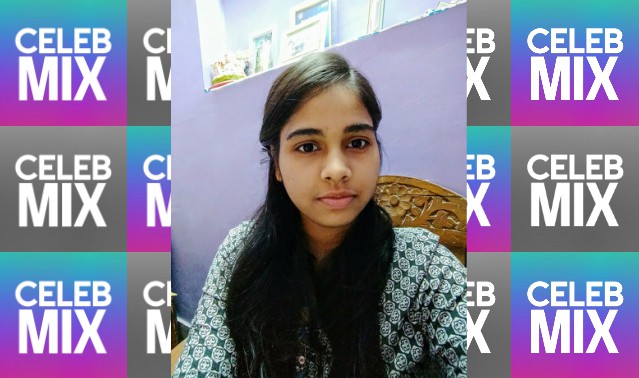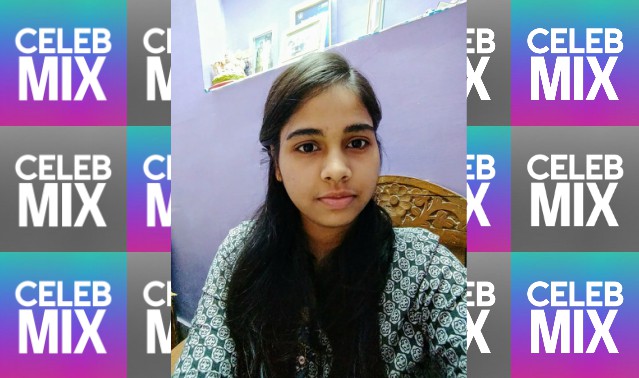 "Talked about, sneered at, praised, and mocked, Hwasa was constantly a topic of conversation amongst netizens, but her indifference is contagious and quite powerful. During MMA 2019, she recreated the iconic spit scene from 'Hip', responding to people who, while sitting behind their keyboards, pass comments on her. While the move might have been taken by surprise, it was probably much needed."
Lady Gaga At The Met Gala / Chosen by Isla Williams (CelebMix Writer)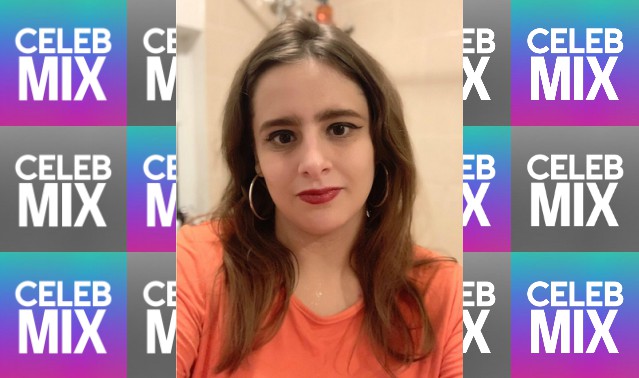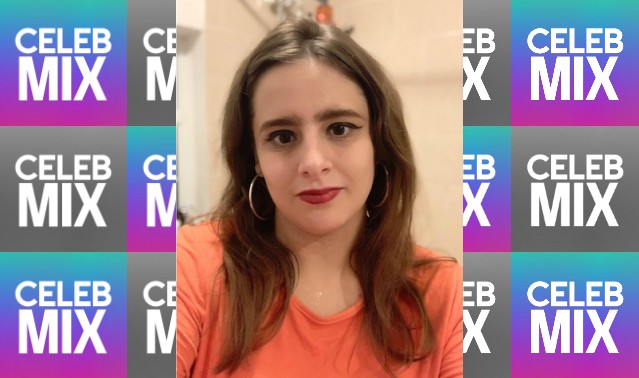 "Lady Gaga proved her star power and her amazing fashion sense during what I consider to be one of the most iconic celebrity moments of the year. She went through not one, not two, not three, but FOUR outfit changes as she hit the red carpet for the event – and with every outfit, she wowed us all with some incredible looks! She certainly embodied the 'camp' theme of this year's Gala very well."
These are our favourite celebrity moments of the year but we could only choose one each, there are a tonne more that we missed. Many great music videos were released in 2019 but they weren't the only favourites of ours. Check out our 2019 favourite Albums, EPs, Singles, Underrated Singles, Album Tracks, Music Videos, Covers, Debut Artists, Films, TV Series', YouTube Videos, Events, Memories, Success Stories, and CelebMix Articles; all chosen by our writers.
Was your favourite celebrity moment of 2019 on our list? If not, tweet us @CelebMix and share your top celebrity moments of 2019 with us.