The brand new year, 2020, is here; and, in the spirit of the celebration, we've decided to take a look back on the albums released in 2019 and give them one last chance to shine. There may be a few that you totally missed – ones that you need to listen to right now.
There have been many albums released these last 12 months that we've all come to love. Some in this list skyrocketed up on charts all around the world; whereas others are treasured albums that ought to be heard by everyone. Listen to the CelebMix's Top Albums of 2019 playlist below.
2019 wouldn't be the same without the release of all these LPs. So, as you say goodbye to that year, take a look at what made our list, and our writers' thoughts on their favourite albums.
NF – The Search / Chosen by Jonathan Currinn (CelebMix Editor)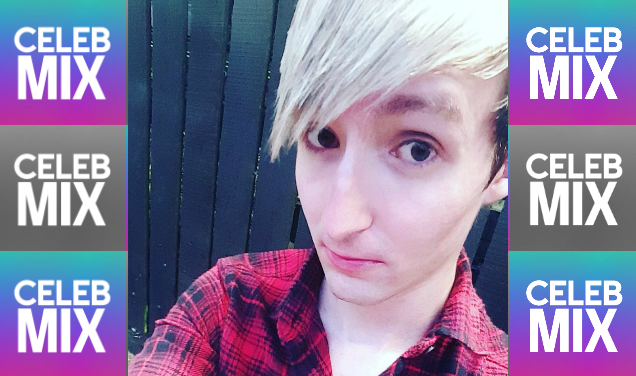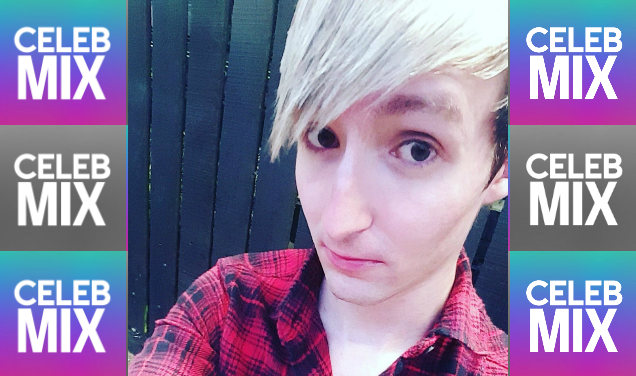 "There have been so many amazing album releases this year that it was almost impossible to choose my favourite from 2019, but NF's The Search clinches it for me as his lyrics are beyond relatable and extremely real in every single song. Delving in deep for every single track, NF appeals to everyone around the world as he raps about his struggles with mental health, whilst spreading confidence and 'it's okay' feels to all his listeners – there's a whole sense of 'you are not alone' which is inspiring. He's mostly known for his 2017 chart hit 'Let You Down' but every single song release to-date has been just as incredible and deserves to be heard, and this album proves just that as it skyrocketed to number one on the US Billboard Chart and hit number seven on the UK Albums chart, his singles from the album all hit the US, Canada, Ireland, and the UK singles charts – I just wish another track had gone viral like his previous hit, even radio-friendly 'Time' deserved more traction than what it got. I urge you to listen to this now!"
Read our article about NF's release of his single and music video "Time".
Jonas Brothers – Happiness Begins / Chosen by Katrina Rees (CelebMix Editor)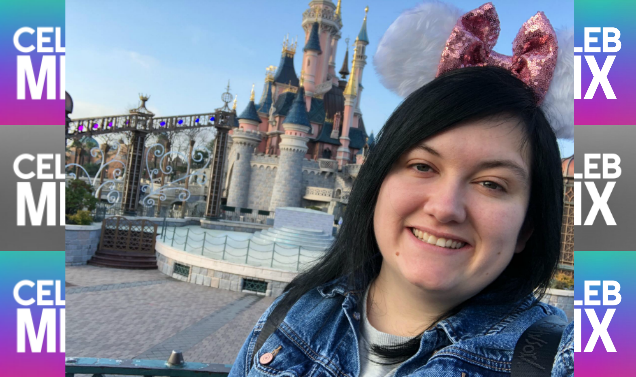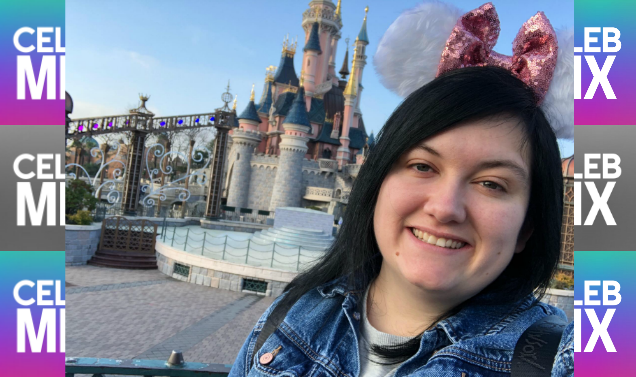 "2019 has been a great year when it comes to music, but the album which has impacted me the most has been the Jonas Brothers' comeback release, Happiness Begins. It's such a perfectly cohesive offering from Joe, Kevin, and Nick and you can tell how much genuine fun they had making music together once more. I love the album because it shows how much they've grown over the years, yet it still has elements of that classic JoBros sound that we all know and love. The guys also worked with Ryan Tedder, one of my musical heroes, on the album and his influence is quite clear to hear on many of the songs. Each song plays its part on the album and I happen to love every single song, which is why it just has to be my album of the year."
Check out our album review of the Jonas Brothers' "Happiness Begins".
The Script – Sunsets And Full Moons / Chosen by Kelly McFarland (CelebMix Editor)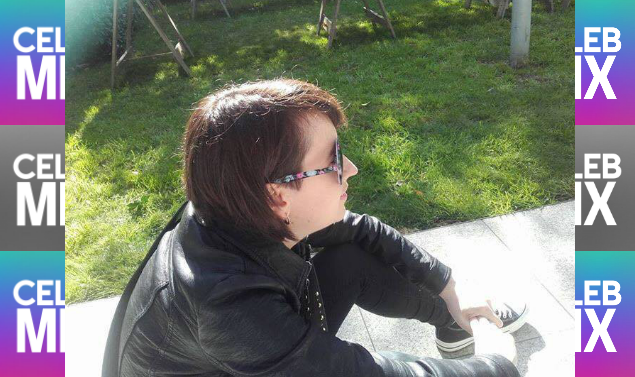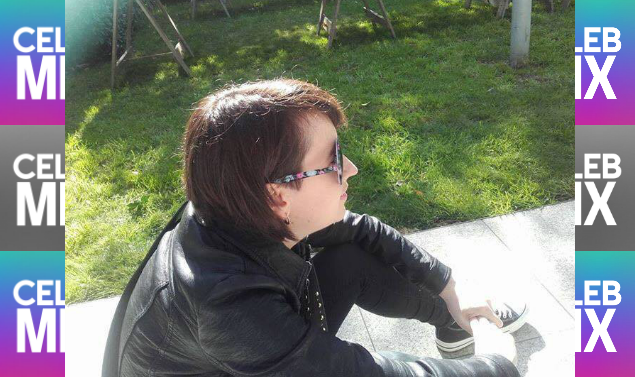 "This album rivals their debut album as one of my all-time favourite albums; it has some of their best songs on it including 'Run Through Walls', 'If You Don't Love Yourself', and 'Underdog'. There isn't one track on it that I think, 'oh I need to skip that', as all of them are really good."
Check out our album review of The Script's "Sunsets & Full Moons".
BTS – Map Of The Soul: Persona / Chosen by Michele Mendez (CelebMix Editor)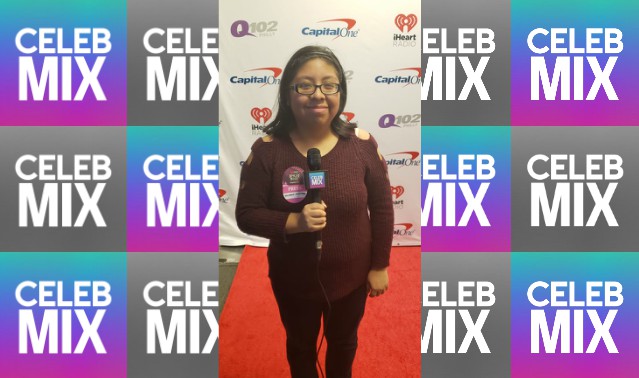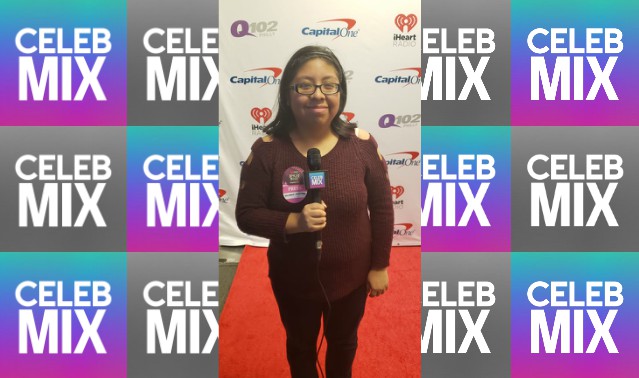 "Map of the Soul: Persona will forever go down in music history for several reasons. First, the album is BTS' third consecutive No. 1 album within less than a year – an achievement made last by the Beatles in the '90s – and second, it's the best-selling album ever recorded in Gaon history. More records, achievements, and history-making headlines are expected to come from the septet very soon when they drop Map of the Soul: 7 on February 21."
Check out our album review of BTS's "Map Of The Soul: Persona".
Ariana Grande – thank u, next / Chosen by Josephine Sjelhøj (CelebMix Editor)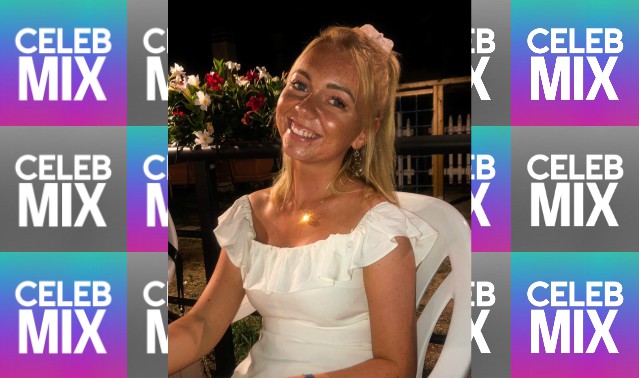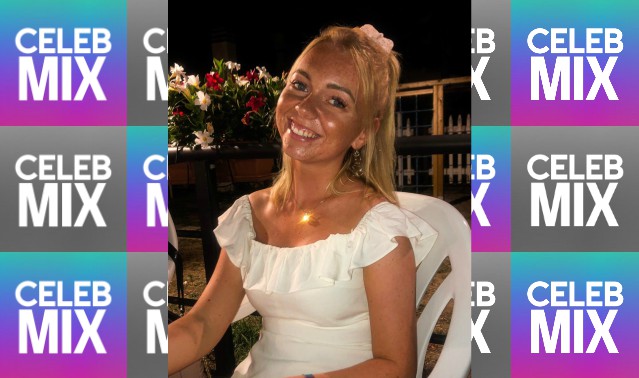 "This album is not only my favourite album of the year, but it is also one of my favourites of the decade. thank u, next has banger after banger, and the songs will never get old. It is an album that you can listen to no matter which mood you're in, and you will always end up feeling better. Although 2019 was a great year for music in general, I still haven't been able to find another album that I loved more than this."
Read our article about Ariana Grande's "thank u, next" album breaking Apple Music records.
Nina Nesbitt – The Sun Will Come Up, The Seasons Will Change / Chosen by Toby Bryant (CelebMix Writer)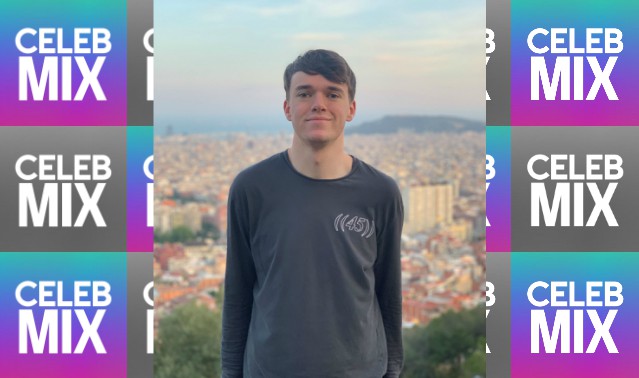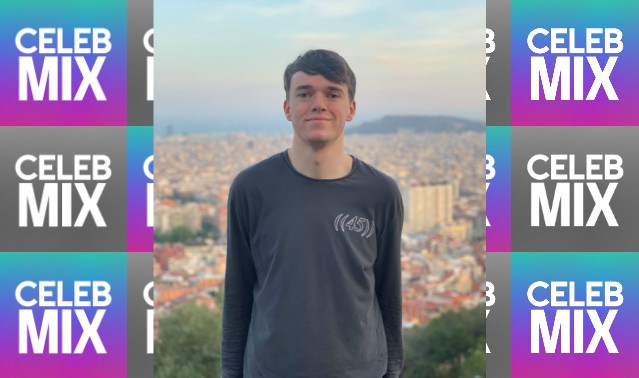 "When Nina Nesbitt dropped her long-awaited sophomore record on February 1st last year, I wrote: 'February is far too early to talk about albums of the year. But, really, is it going to get better than this?'. For me, nothing did better than the Scotswoman. Dripping in nostalgia with tender bedroom production, The Sun Will Come Up, The Seasons Will Change is a truly outstanding tale of growing up."
Check out our album review of Nina Nesbitt's "The Sun Will Come Up, The Seasons Will Change".
Marianas Trench – Phantoms / Chosen by Charlotte Freeman-Coates (CelebMix Writer)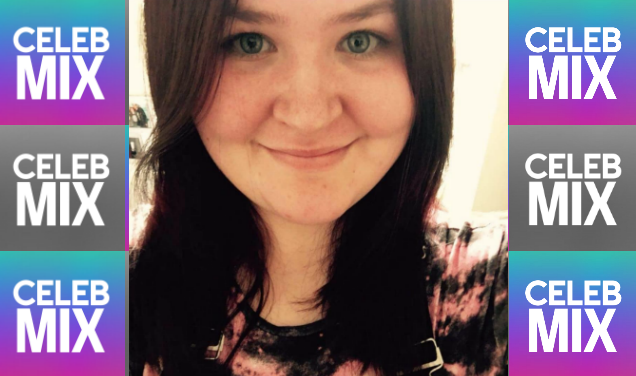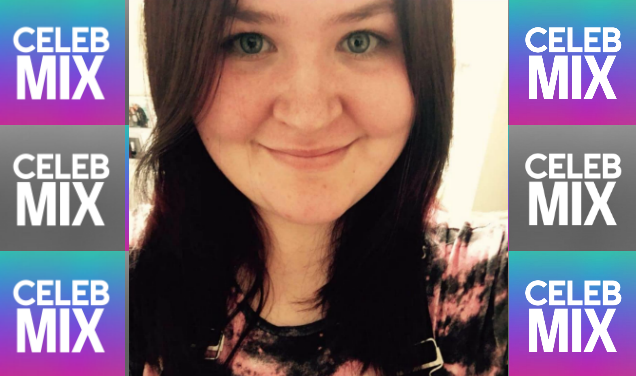 "2019 saw the release of Marianas Trench's fifth studio album, Phantoms. The theatrical supernatural-themed album features the big closers they've become known for, breathtaking harmonies, and a perfect mix of up-tempo and slower more emotional pieces. It's what makes it my favourite album of 2019."
We managed to interview Marianas Trench about their album, Phantoms.
Borgore – The Art Of Gore / Chosen by Isla Williams (CelebMix Writer)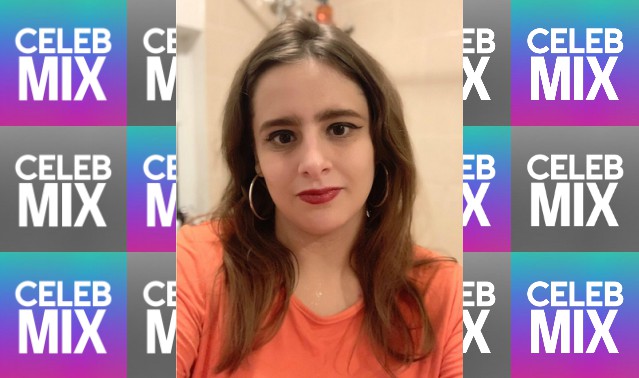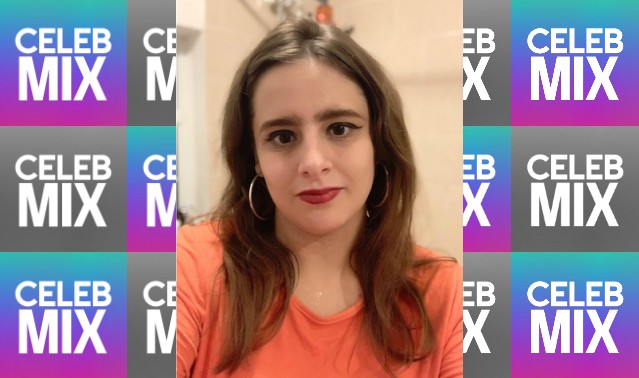 "This album is pretty special to me, as a PR sent it to me to listen to before it was released! The Art Of Gore is a combination of house, electro, trap, dubstep, and hip-hop songs – as well as Bogore's signature style of music, called gorestep! Some of the highlights from this album include the dubstep-fused '911', the electronic anthem 'Forever In My Debt', and 'Snowstorm' – a song made perfect for the clubs! If you're into EDM music with the occasional trap/hip-hop flair, then I think you will love this!"
Check out our album review of Borgore's The Art Of Gore.
Billie Eilish – When We All Fall Asleep, Where Do We Go? / Chosen by Ellie Nicholas (CelebMix Writer)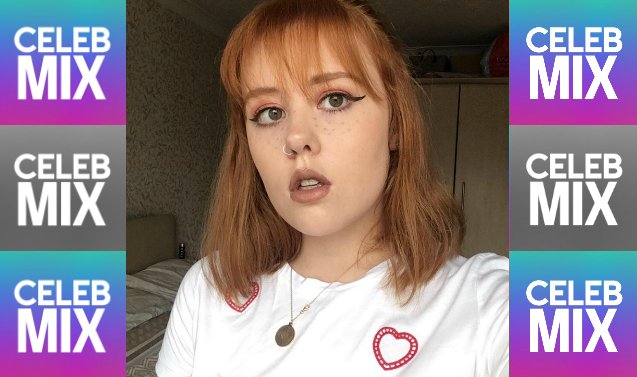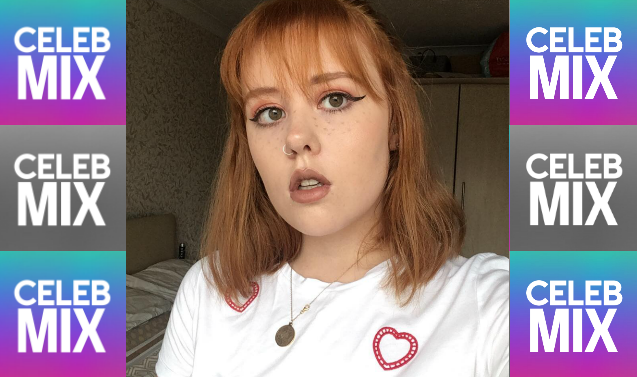 "Billie Eilish solidified herself as a force in 2019 with her debut album. At only 17 years old, Billie brought a unique spark to the music industry that the world was begging for and with help from her brother, FINNEAS, created my personal favourite album of the year that I still spin weekly nine months later. When We All Fall Asleep, Where Do We Go? is a dark, striking album that is also so beautiful and moving with a track to suit every mood and will definitely not be taken off my rotations anytime soon."
Read our news release about Billie Eilish dropping her debut album, When We All Fall Asleep, Where Do We Go?
Avril Lavigne – Head Above Water / Chosen by Mark Willis (CelebMix Writer)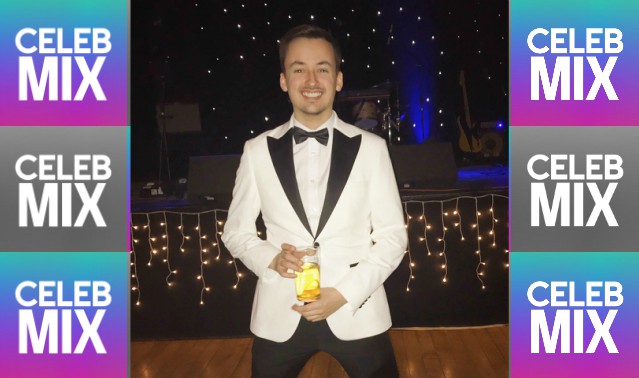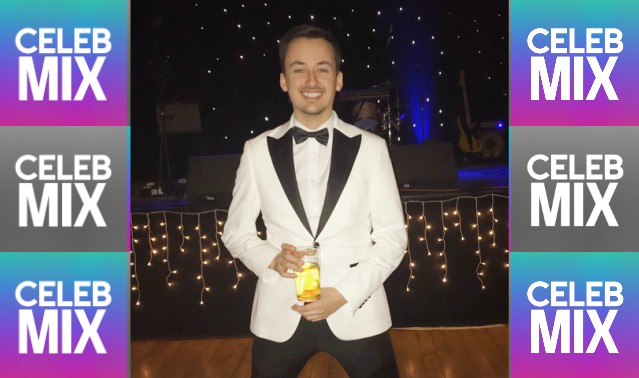 "For anyone who knows me well, it'll come as no surprise to hear that Head Above Water by Avril Lavigne was my favourite album of 2019. I haven't stopped listening to it since it was released. The empowering record is Avril's most personal body of work to date and her vocals have never sounded better. From track one to track twelve, Head Above Water tells an inspirational story of the journey to a better life. Avril starts by praying for recovery before breaking free, removing herself from a toxic relationship, shutting down people's negative opinions, realising happiness starts from within, finding love, and ending as a fighter. A bigger wow isn't possible. I can't wait to hear some of the tracks live when Avril's tour hits the UK this April."
Check out our album review of Avril Lavigne's Head Above Water.
Tyler, The Creator – Igor / Chosen by Katherine Jiang (CelebMix Writer)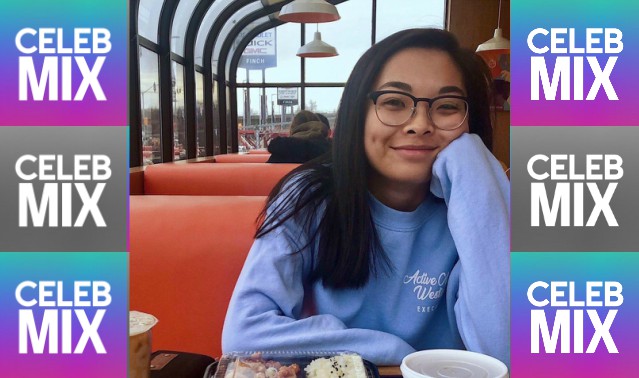 "2019 was a great year for music, but IGOR is such a standout album. I notice new details every single time I hear the album from beginning to end that make the listening experience so much more enjoyable. It's a collection of fresh sounds from Tyler, the Creator with a flowing theme, and I absolutely love this album from beginning to end."
Aitana – Spoiler / Chosen by Lynn Macgillivray (CelebMix Writer)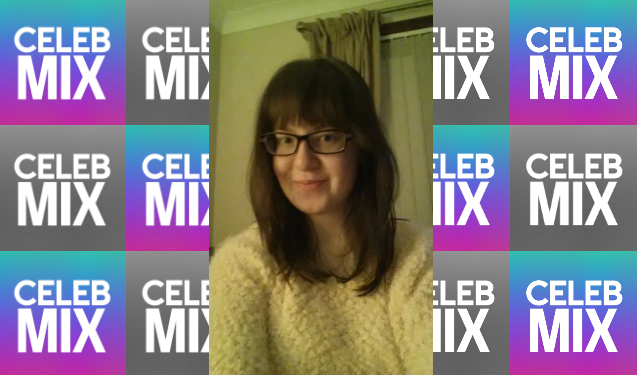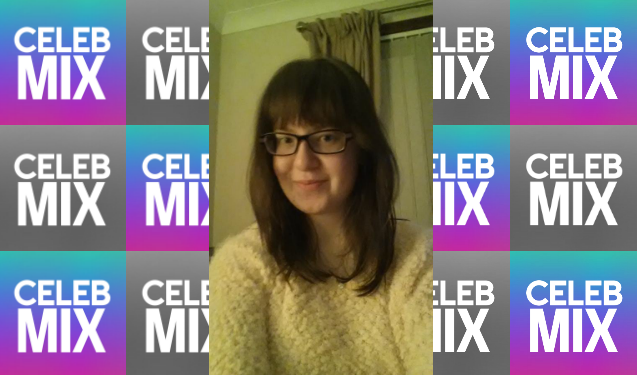 "I have been a fan of Aitana since she finished second on Operacion Triunfo last year. I knew from her time on the show that she had an incredible voice and that she would only improve with experience and her debut album did not disappoint. The album has a mix of ballads and up-tempo tracks, so it has something for everyone, and songs like 'Vas A Quedarte' (my personal favourite) showcase her vocals perfectly."
Read about Aitana dropping her first single since Operacion Triunfo, "Telefono".
Ward Thomas – Restless Minds / Chosen by Laura Klonowski (CelebMix Writer)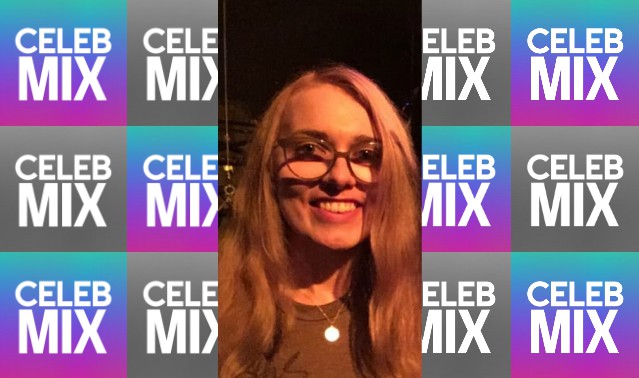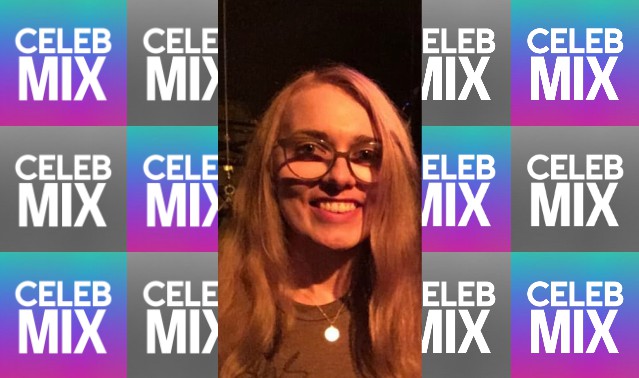 "I chose this record because of the theme of mental health awareness running through the tracklist. Having struggled with anxiety for several years, this LP allows me to feel like I'm not alone and my feelings are valid. The tracks are thought-provoking and perfectly executed pop/Country."
Read our track-by-track review of Ward Thomas' Restless Minds.
Various Artists – Frozen 2 (Original Motion Picture Soundtrack) / Chosen by Chloe Bishop (CelebMix Writer)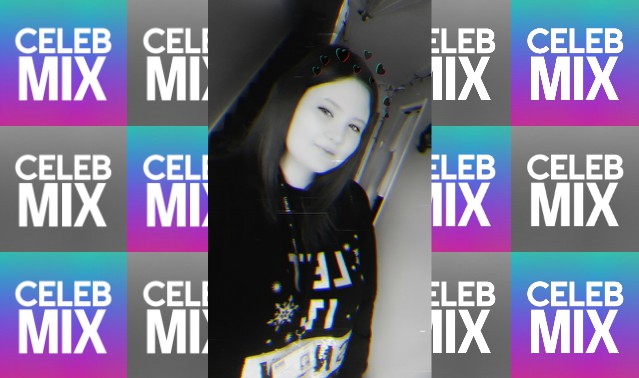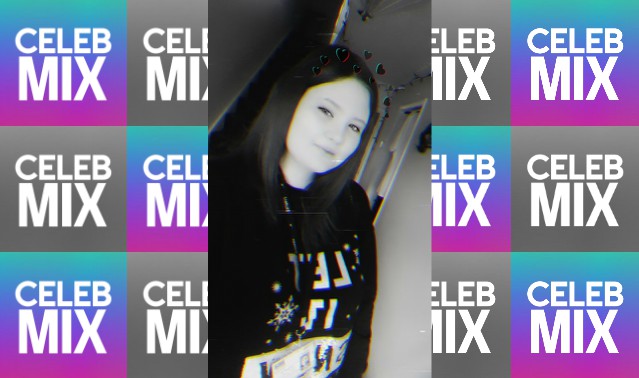 "The reason why my fave album was Frozen 2 is that it's full of magical and inspiring songs, especially like 'Show Yourself' and 'Into The Unknown.' It makes me feel curious and happy."
HEIZE – She's Fine / Chosen by Ayushi (CelebMix Writer)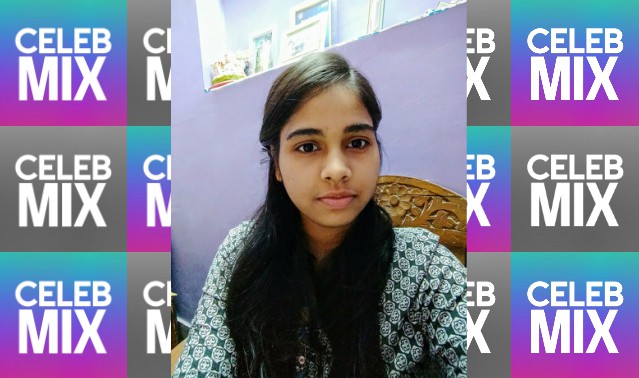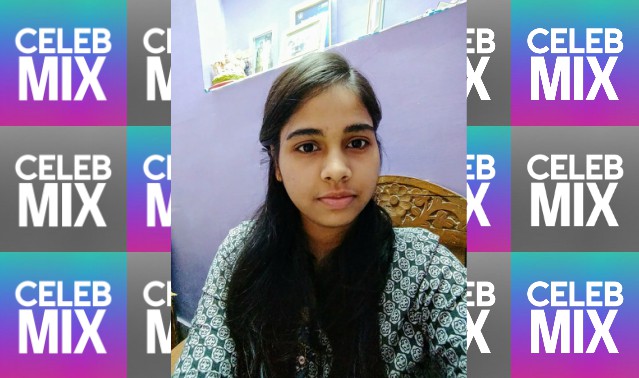 "Korean soloists are so underrated. HEIZE might have debuted just a few years ago, but she can be easily placed in the league with significant artists like IU. She's Fine shows the singer's characteristic genre crossover between R&B, Neo Soul, Hip-Hop, and Jazz, presenting us with yet another example of HEIZE's calibre as a vocalist, songwriter, and composer. The album has a very well-knit narrative, musical complexity, and lyrical depth. My favorite tracks are 'She's Fine' and 'E.T'."
Harry Styles – Fine Line / Chosen by Nicola Craig (CelebMix Writer)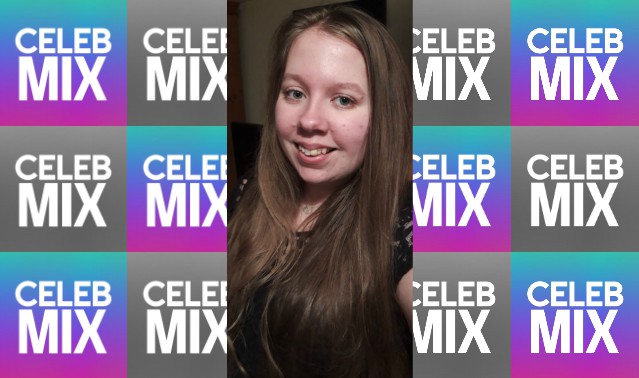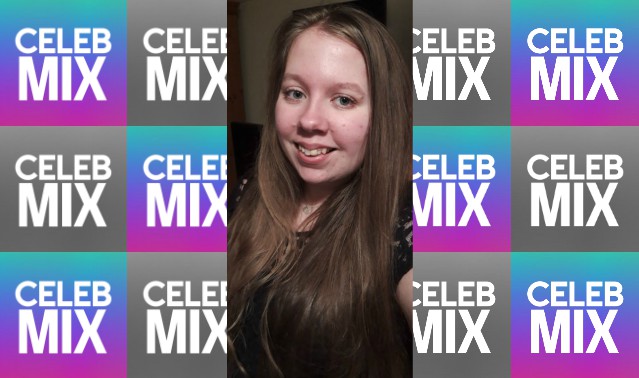 "Harry's second album might have been a late release this year, but it was definitely one of my favourites. People often say second albums are difficult for artists, but this was dismissed with the release of Fine Line, as this slick effort showed Harry at his finest. Highlights include songs like 'Adore You' and 'Treat People With Kindness'."
Check out our review of Harry Styles Live In London at Camden Electric Ballroom.
Sam Fender – Hypersonic Missiles / Chosen by Sofia Esposito (CelebMix Writer)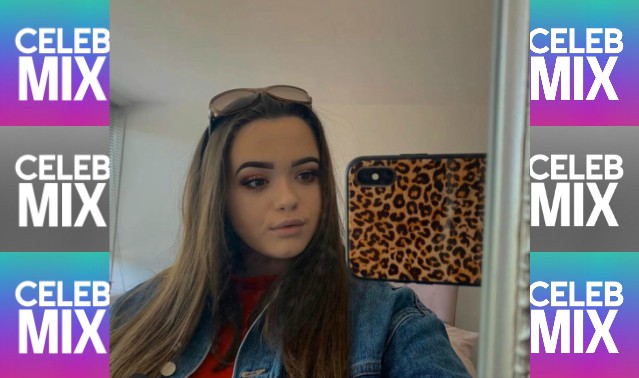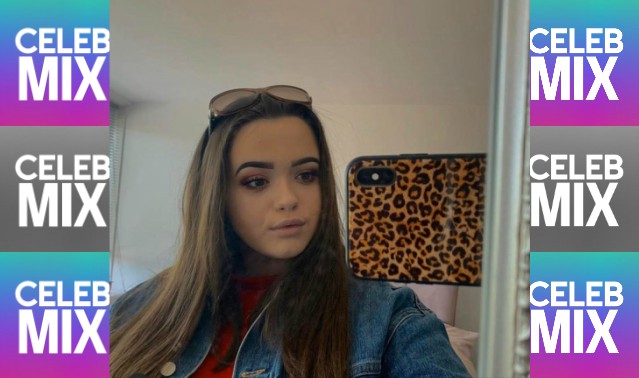 "This year, among other albums, was the incredible Sam Fender's Hypersonic Missiles! 2019 has been his year to shine and he has truly blossomed! I cannot wait to see what 2020 has in store for Sam."
Read our review of Sam Fender's album Hypersonic Missiles.
Michael Schulte – Highs & Lows / Chosen by Alexandra Nagy (CelebMix Writer)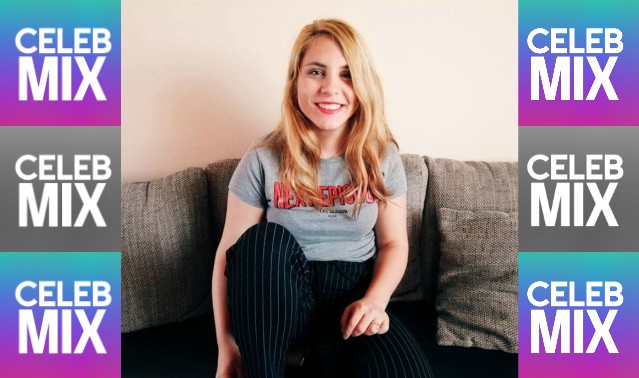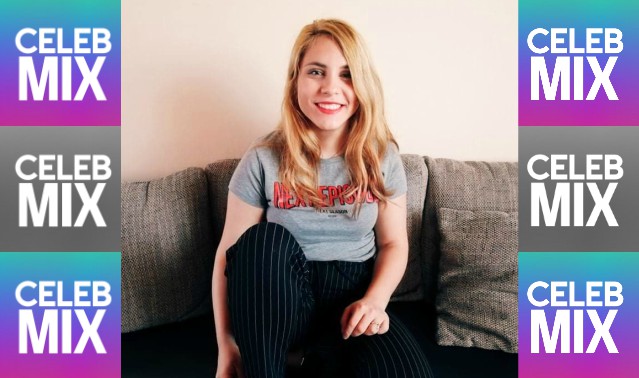 "I loved this album because Michael literally guided us through the highs and lows he had to go through. Those who've come over difficult situations in their life – and I mean, we all have ups and downs – should already know that there are good times as well, and therefore we should never give up. These songs make us truly believe it."
We even managed to interview Michael Schulte this year, check it out.
Bring Me The Horizon – Amo / Chosen by Jade Seebaran (CelebMix Writer)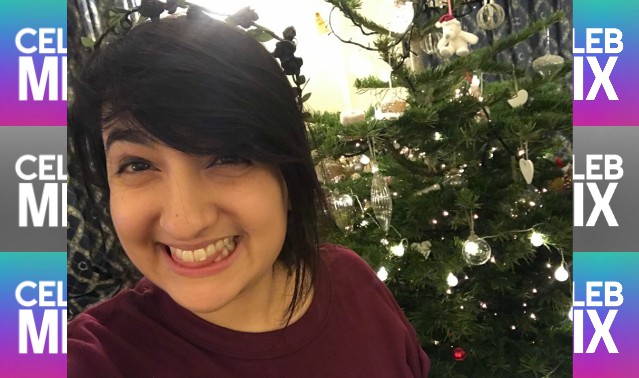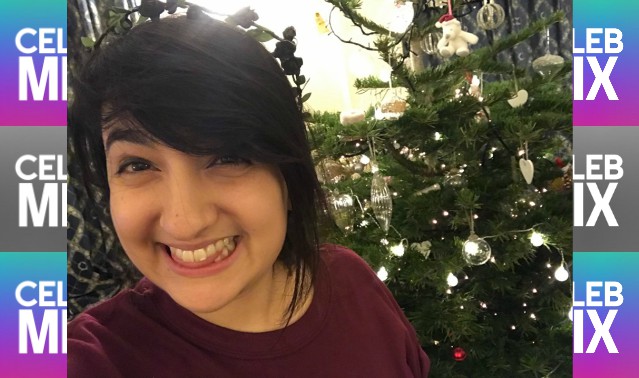 "This is such a natural new direction for Bring Me The Horizon. Each song is different and unique and I absolutely love the new sound. They stick with their metal roots, but with an added new edge that piques the interest of potential new fans and reinvigorates the love from their current fans."
Read our news article about Bring Me The Horizon announcing in-store signings of the album Amo.
Wallows – Nothing Happens / Chosen by Gloria (CelebMix Writer)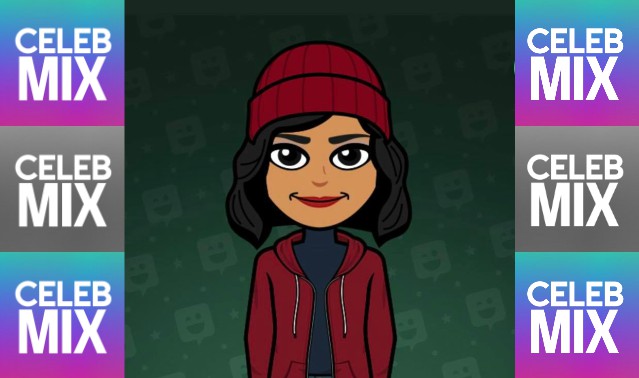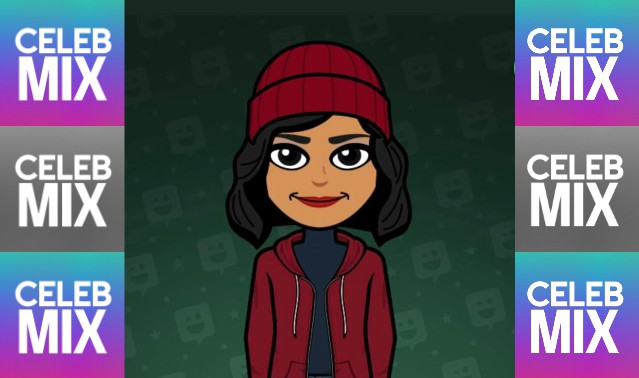 "This album is pure genius — it's chaotic in all the right places, full of mind-controlling lyrics and the hooks will continuously work their way into the deepest confines of your mind. This album pays homage to the great artists of the alternative genre, while simultaneously marking Wallows as one of the biggest artists to look out for in the coming decade."
Check out our album review on Wallows' Nothing Happens.
Ben Platt – Sing To Me Instead / Chosen by Enya Savage (CelebMix Writer)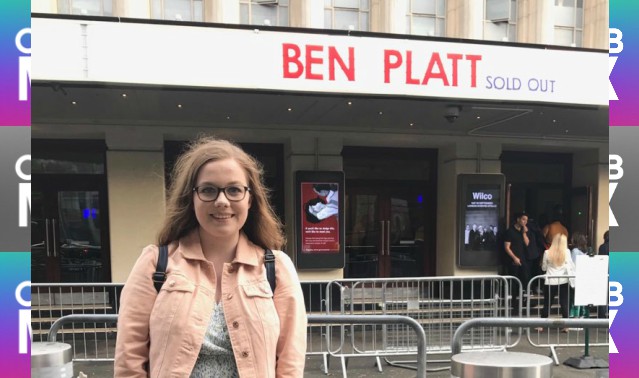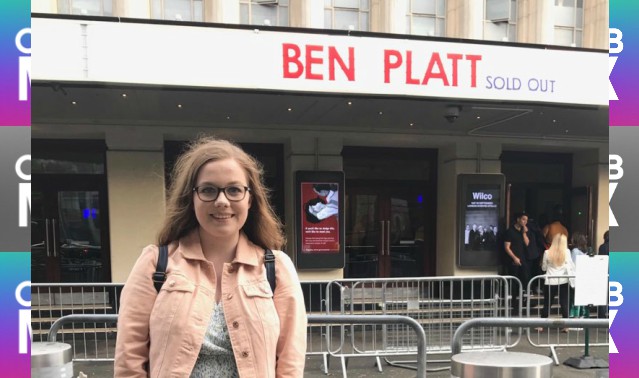 "Ben Platt might've gained stardom through his roles in Pitch Perfect and Dear Evan Hansen, but 2019 was the year for him to break free from characters and be himself. Sing To Me Instead is the perfect anthology of love, life, family, and heartbreak. I listen to it pretty much daily, so it's no surprise he was my top Spotify artist of the year!"
Read our gig review of Ben Platt's debut UK show in London.
Liam Payne – LP1 / Chosen by Vanessa (CelebMix Writer)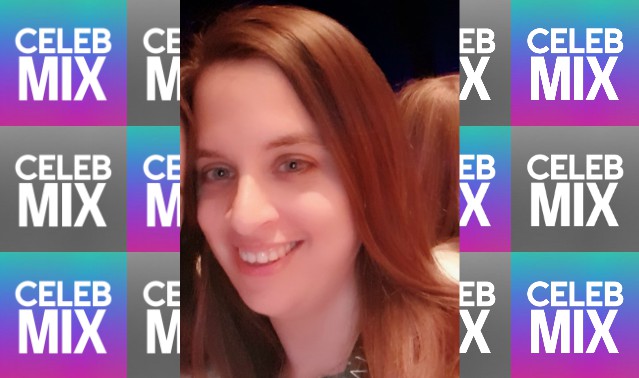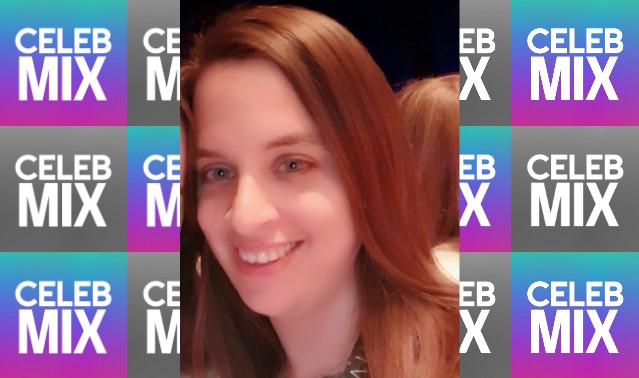 "The release of Liam's album originally was announced for August 2018. After the date was postponed and we were given the First Time EP, I felt so much excitement and couldn't wait for the 6th of December 2019 to come. Knowing his mixture of previous releases like his solo debut 'Strip That Down', or his collaboration with Jonas Blue and Lennon Stella on 'Polaroid', I couldn't guess what LP1 would have in store. I've been surprised in the best way possible. The mix of many different genres combined with Liam's amazing voice shows from beginning to end how he owns the whole thing and how much talent he shares with us in each and every song."
Read our news article about Liam Payne announcing debut album LP1.
Kanye West – Jesus Is King / Chosen by Philip Logan (CelebMix Writer)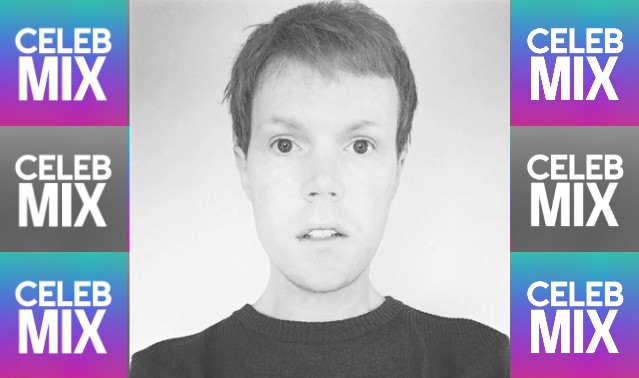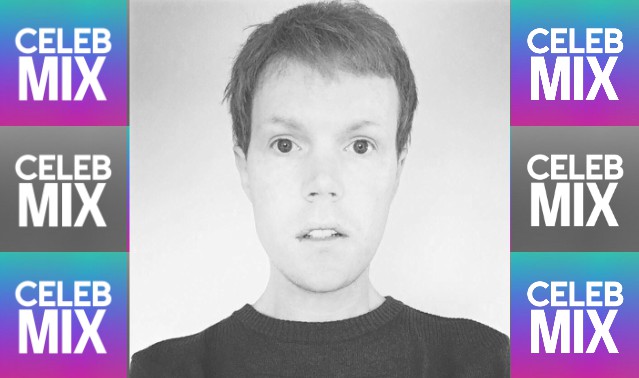 "After long being a fan, and quite frankly, being fascinated to hear Kanye's Sunday Service and that he was making an album inspired by his new venture was pretty exciting to me. I love gospel music and I love Kanye, so to hear the two come together on record was really cool. The record is a totally different vibe from all of Kanye's previous studio albums, but I love that he still has something to say, and he's found a new direction and a new way to say it."
Read our article about Kanye West announcing that he was bringing his Sunday Service to Coachella 2019.
Bazzi – Soul Searching / Chosen by Parisa Borghei (CelebMix Writers)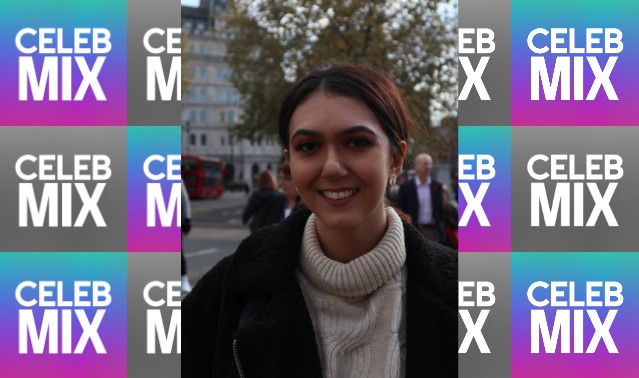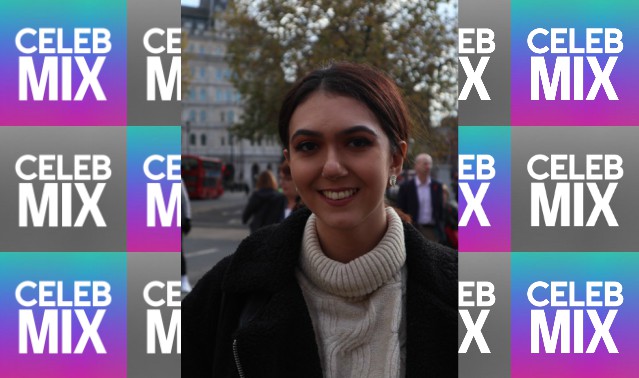 "Bazzi has always been one of my favourite artists and this upcoming album was only a matter of time to be announced. His music has always had a special place in my heart and there's something about his work ethic and message that he puts forward in Soul Searching that is so beautiful. Each song is so carefully produced and curated that it reflects throughout the album. My favourite songs on the album are 'Soul Searching', 'Can We Go Back to Bed?', and 'Conversations with Myself' purely because you're invited to the personal and vulnerable side of Bazzi that fans were so eager to see after his viral song release, 'Mine' back in 2018. I think this album is only the beginning for Bazzi and it's so nice to see his progression as an artist in this album."
Check out Bazzi's music video with Camila Cabello for the song "Beautiful".
Taylor Swift – Lover / Chosen by Brittany Sims (CelebMix Writer)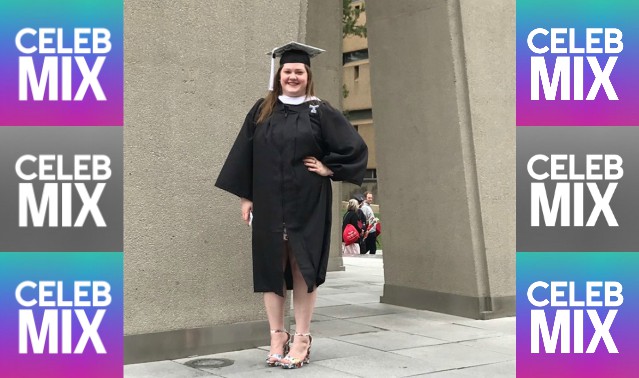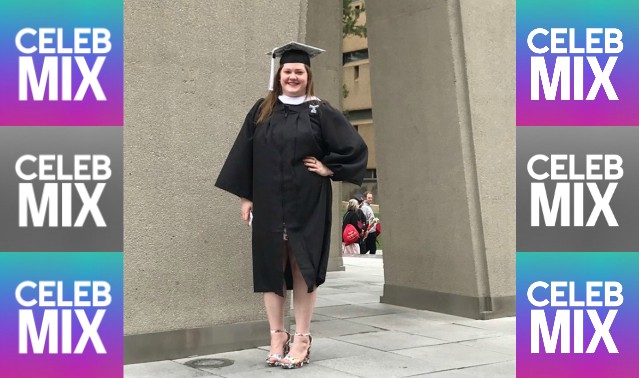 "This year was so good for music. Although not my favorite of her albums, Lover is still one of the best albums of the year. It makes me want to dance, cry, and fall in love all at the same time. 'Paper Rings' is such a bop! Lover is the only album currently owned by Taylor Swift, so you better stream!"
Read our news article about the release of Taylor Swift's 2019 album Lover.
We don't expect you to have listened to them all, but if you have we applaud you! There may have been many great albums in 2019 but they weren't the only favourites of ours. Check out our 2019 favourite EPs, Singles, Underrated Singles, Album Tracks, Music Videos, Covers, Debut Artists, Films, TV Series', YouTube Videos, Events, Celebrity Moments, Memories, Success Stories, and CelebMix Articles; all chosen by our writers.
Did we include your favourite album on this list? If not, tell us what your top albums of 2019 were on Twitter @CelebMix.