The brand new year, 2020, is here; and, in the spirit of the celebration, we've decided to take a look back at the CelebMix articles we have written in 2019. We've had some amazing opportunities, unforgettable experiences, and incredible exclusive interviews.
All of the CelebMix writers have worked so very hard to get content out for the site in any way, shape, or form. This certainly led to some outstanding work on the site which deserves praise in every way. So, we decided to ask our writers which articles, that they wrote themselves, is their favourite from 2019.
And, here are the results. Be prepared to read some amazingly written articles that blow our minds. All of our writers are exceptional, but it really shows when they take that one step further and write up a superb article; just like the ones below.
EXCLUSIVE INTERVIEW: ÊMIA Talks About Debut EP "Little Secret" And The Single & Music Video For "If You Can't Take The Rain" / Chosen by Jonathan Currinn (CelebMix Editor)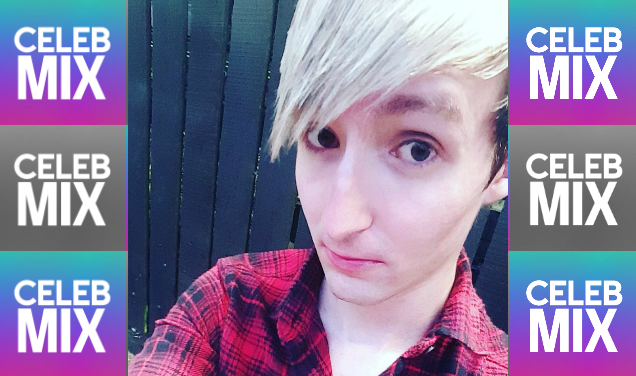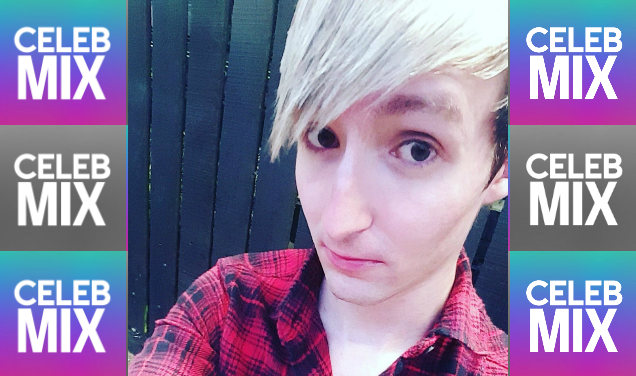 "I have written a tonne of articles for CelebMix this year and choosing just one has been completely difficult, but I had to choose my ÊMIA Interview mainly because I became a big fan of hers as soon as I heard her music, and also because she was so grateful for the promotion of her songs and the interview. The interview went brilliantly, she was so honest and kind in her answers, and I just completely related to her and connected with each of her answers. ÊMIA's one incredible rising artist and as she gets her name out more, she's gaining more and more fans. ÊMIA is certainly one to watch in the coming years, but why wait? Go and check out her music now, I swear you won't be disappointed."
CelebMix announces media partnership with Cybersmile and Arista Records: A roster of creative and musically diverse artists / Chosen by Kelly McFarland (CelebMix Editor)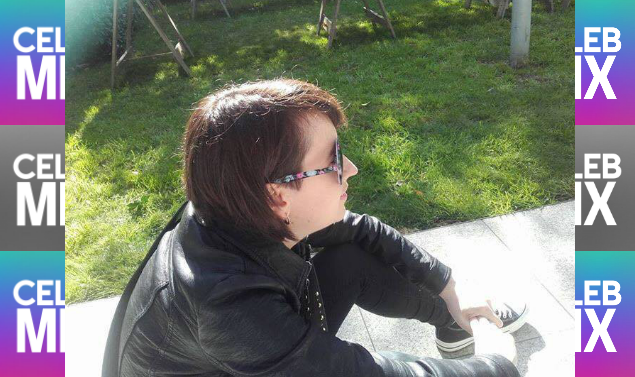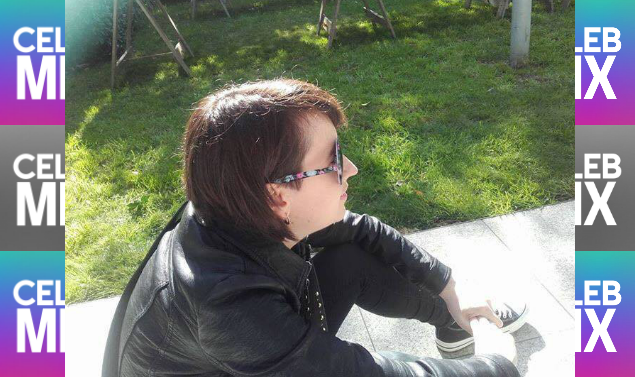 "I have two: The announcement of CelebMix's partnership with Cyberbullying charity Cybersmile, which was a huge deal for CelebMix, and it's something that affects many people online, so it's great that we can help a little and educate and raise awareness of cyberbullying."
"The second one is Arista Records: A Roster of Creatively and musically diverse artists. This was a piece I did about Sony Music's new label Arista Records; it highlighted some of the incredible talents that the label has signed and continues to nurture."
EXCLUSIVE: Max George talks new single 'Better On Me' / Chosen by Katrina Rees (CelebMix Editor)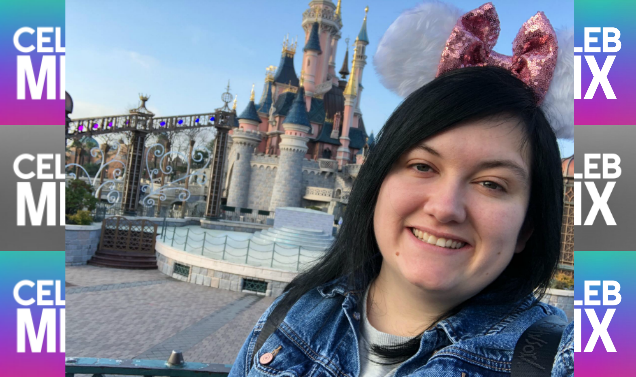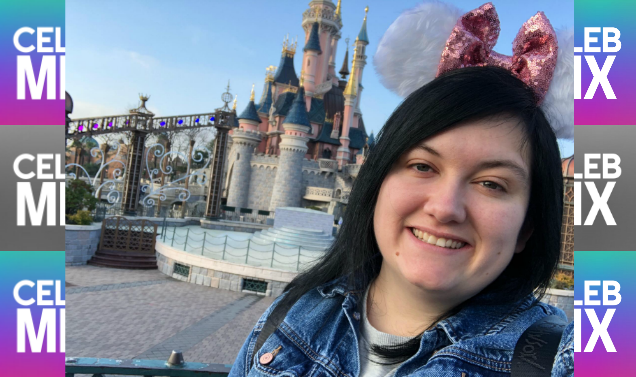 "Back in the summer, I was very lucky to be able to interview Max George about his new solo career. Not only was he great to interview in terms of being very open about his answers, but for me, it meant so much to be able to do the interview. Anyone who knows me well will know that The Wanted were (and still are) a massive part of my life, so to be able to interview him was an absolute honour. Through CelebMix, I've now interviewed two members of The Wanted, and honestly, 18-year-old me would have keeled over if she knew that she'd get such an opportunity later in life!"
Help continue Cory Monteith's legacy by supporting Amber Academy / Chosen by Josephine Sjelhøj (CelebMix Editor)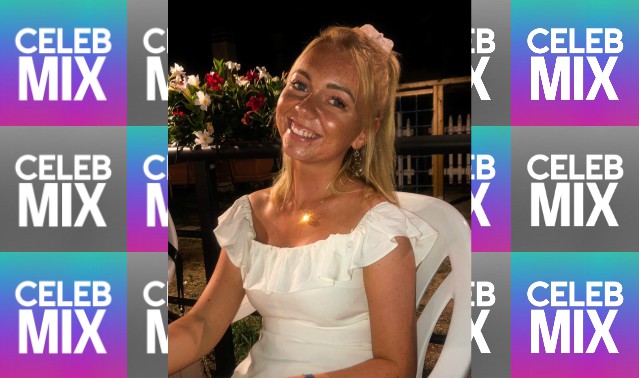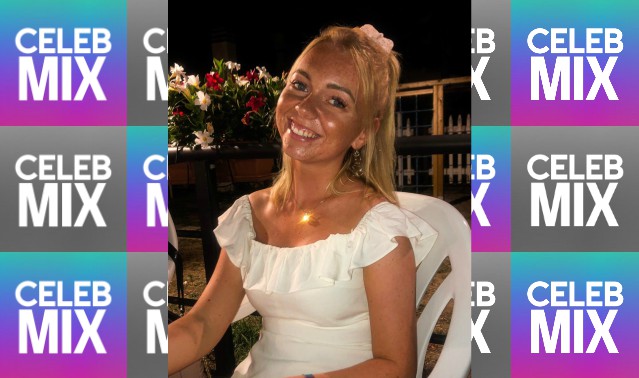 "Every year on Cory Monteith's birthday, I write about him and the annual fundraiser created by his mother Ann McGregor and Cory's Law. The loss of Cory was a tragedy for many, his kindness and his good heart will be remembered for eternity. In 2019, Cory's Law raised money for Amber Academy and I had the privilege to cover it once again."
EXCLUSIVE: 'On My Block' Star Jessica Marie Garcia On Season 3 Renewal and Latino Representation / Chosen by Michele Mendez (CelebMix Editor)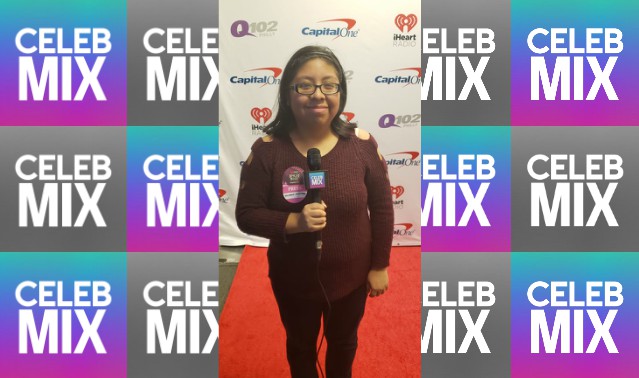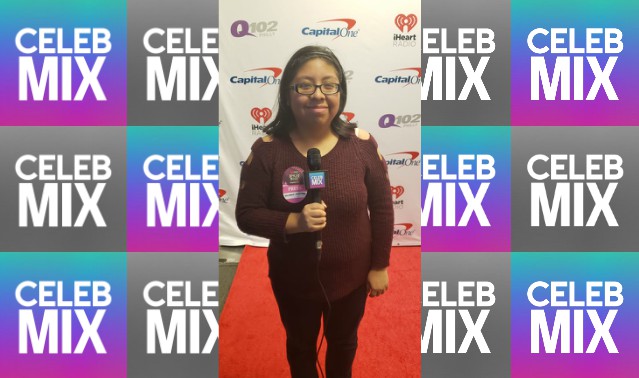 "My interview with Jessica Marie Garcia was so memorable for me because I was able to interview someone who resembled me. Being Mexican-Amerian, Latino representation is something I am a strong advocate for, and Garcia is just as passionate about it as well. Representation was just one of the topics we talked about, besides the pressures of social media, the differences between streaming programs and traditional cable shows, and, of course, two of her most popular works, On My Block and Liv and Maddie. Garcia is truly an inspiration and it was genuinely such a pleasure having the opportunity to speak with her."
Stormzy at Glastonbury is possibly the most important music moment of 2019 / Chosen by Ellie Nicholas (CelebMix Writer)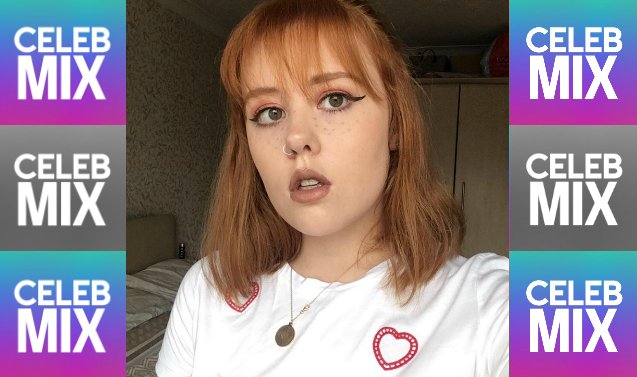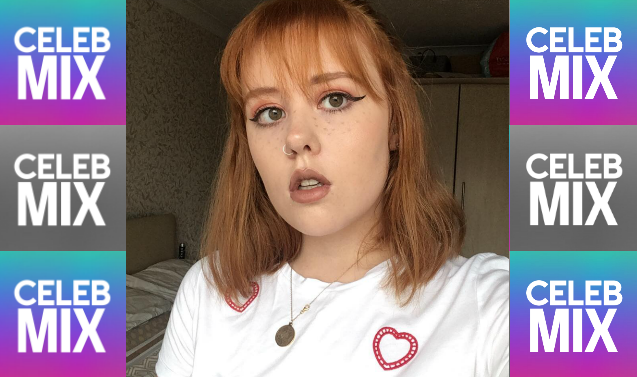 "After watching Stormzy take to the Pyramid stage from the comfort of my own home, it was so clear how vital and important this performance was. His performance highlighted the celebration of Black lives, political injustice, and was a true celebration of his career and his roots. It's no secret that the world right now is incredibly tense and can be overwhelming at times, but seeing an artist as unapologetically himself as Stormzy dominate and have millions support him and his messages, gives hope for a better future someday."
EXCLUSIVE INTERVIEW: The Vamps – Tristan Evans talks 'Missing You' EP and 'Four Corners' Tour / Chosen by Nicola Craig (CelebMix Writer)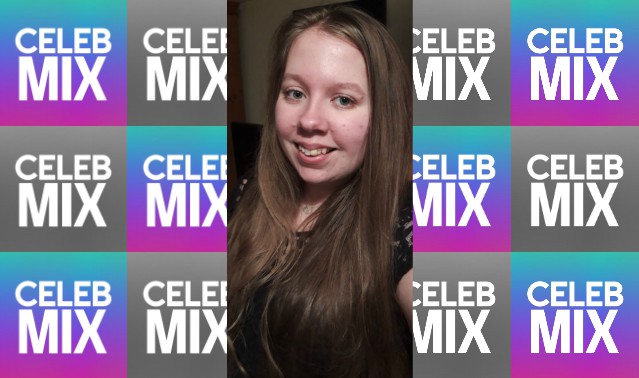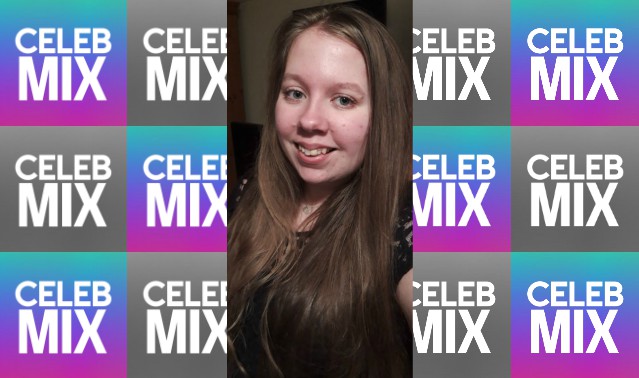 "I love a good boyband, I really do, and getting to speak to Tristan about The Vamps' Missing You EP was a highlight for me. I loved that we found out a little bit more about Tristan's not-so-innocent side (what he stole when he was younger) and throughout it was just a really lovely vibe. I'll be honest, it's right up there in my top three pieces I've done for CelebMix of all time."
EXCLUSIVE: Mood Killer talks 'Liquify', Dorian Electra and the end of the world / Chosen by Toby Bryant (CelebMix Writer)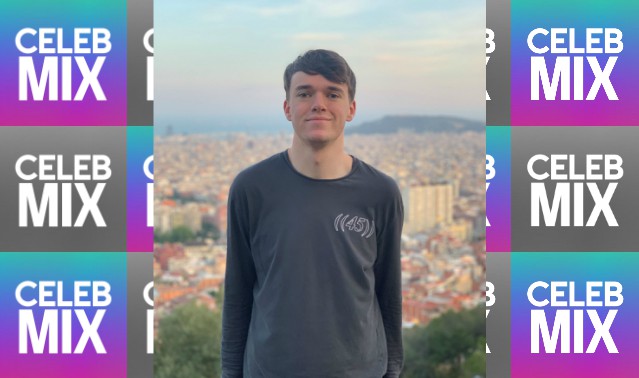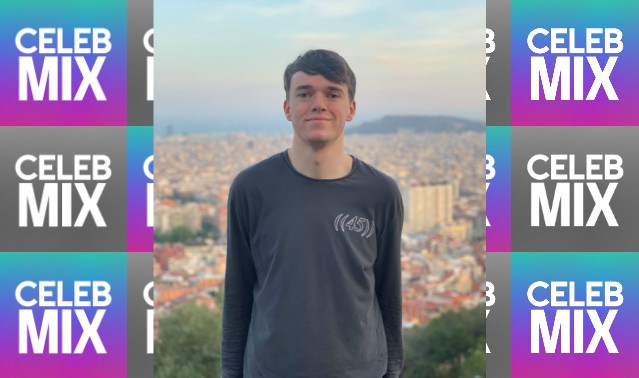 "One of the best aspects of writing at CelebMix is the artists and people I get to interview and meet. This year, having the chance to chat with Mood Killer before they supported Dorian Electra at Thousand Island in London this August was a real highlight. Giving an insight into the lives of the exciting group of pop peripheries in Los Angeles, chatting the Liquify EP, and even the wonders of the UK's Wetherspoons, it's an article that has really made my year."
INTERVIEW with Michael Schulte: A Door Opened – Before and After Eurovision Song Contest / Chosen by Alexandra Nagy (CelebMix Writer)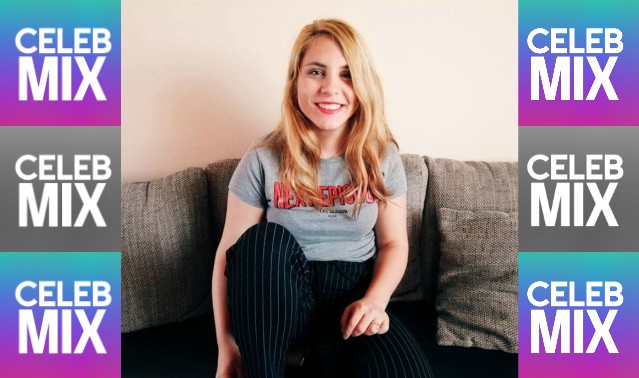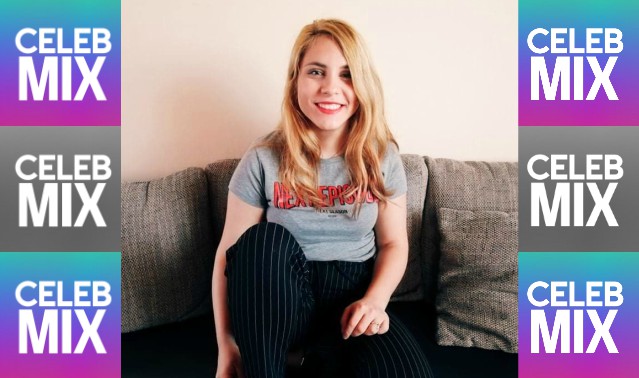 "Last year, I got the opportunity to meet and have a face-to-face interview with one of my favourite singers, Michael Schulte, ahead of his concert in Vienna. That was something I didn't expect, and it was definitely the highlight of my year. Sharing it with the CelebMix readers was the most exciting!"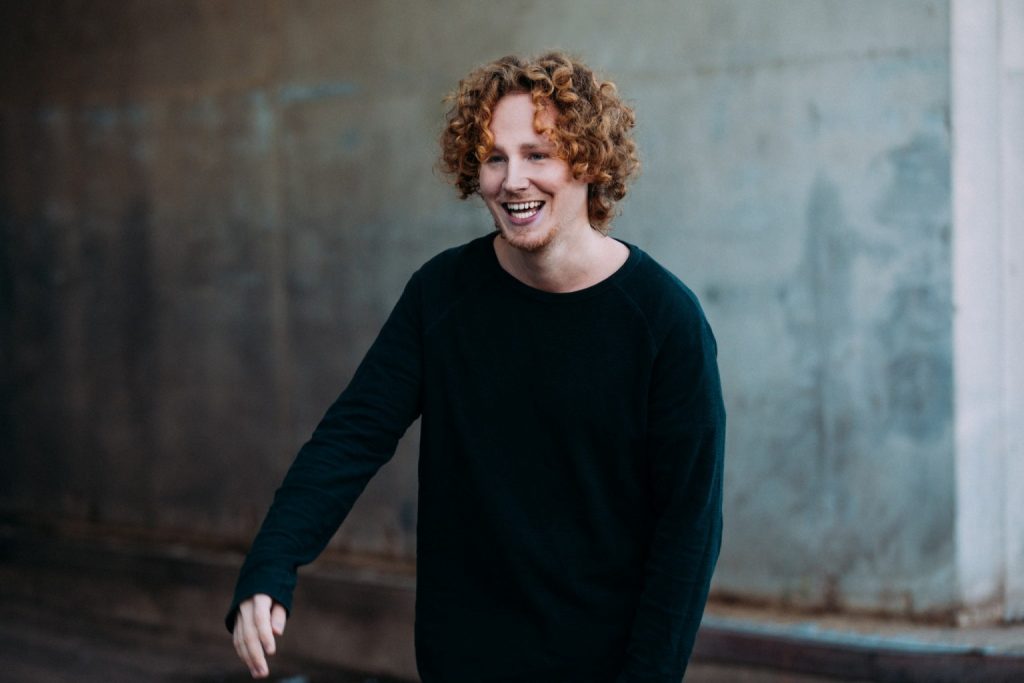 Jill Marie Cooper releases debut single 'Lady Nice' / Chosen by Lynn Macgillivray (CelebMix Writer)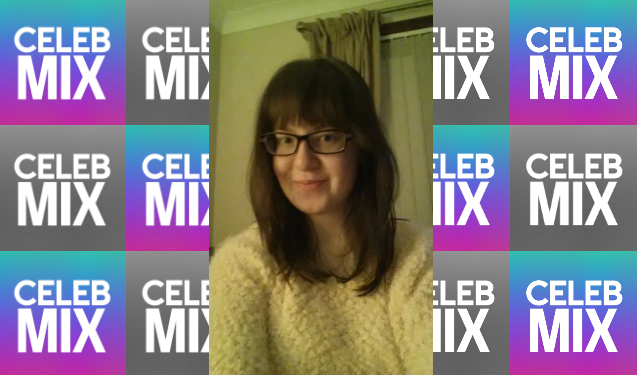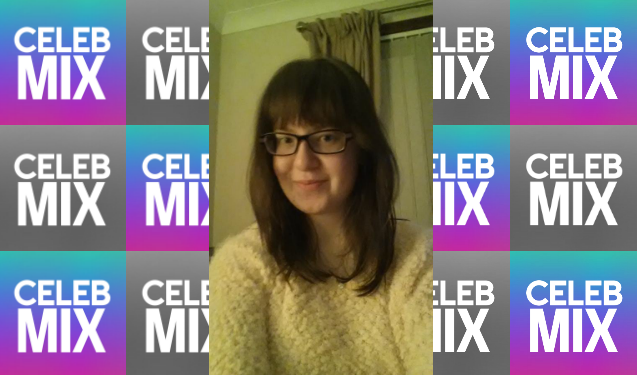 "I first heard Jill sing on the Rip It Up 50s tour in 2017 and her vocal ability blew me away instantly. I have followed her career since, and earlier this year I got to see Rip It Up the 60s at the Garrick Theatre, even meeting Jill after one of the shows! To be able to premiere her debut single, 'Lady Nice', on CelebMix was an honour."
EXCLUSIVE INTERVIEW: DJ Regard discusses the success behind "Ride It" / Chosen by Isla Williams (CelebMix Writer)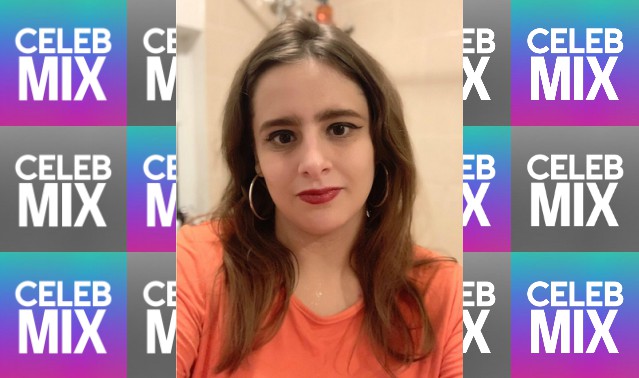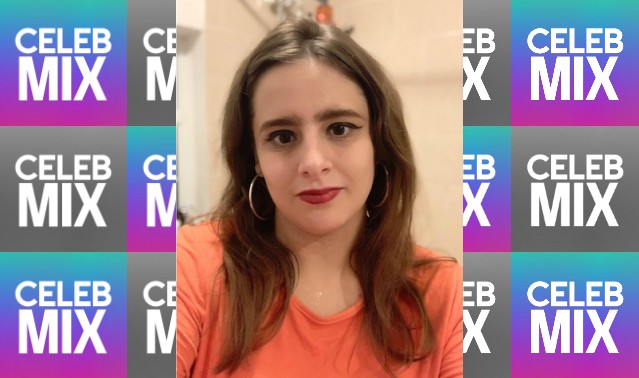 "In 2019, one of the highlights of writing for CelebMix was interviewing DJ Regard – the mastermind behind the hugely popular 'Ride It' – a remix of a song by Jay Sean that experienced success through social media app TikTok, later hitting number two on the UK Singles Chart. As a big fan of the original, I loved what he did with the remix, making it fresh and current and totally transforming it from a slow jam R&B song to an uptempo club anthem. Interviewing Regard himself about the remix and the success he experienced with it was simply amazing, it was great to find out more about the creative process of the song from the man himself!"
Mini Album Review|Track-by-track analysis of BTS' Map of the Soul: Persona / Chosen by Ayushi (CelebMix Writer)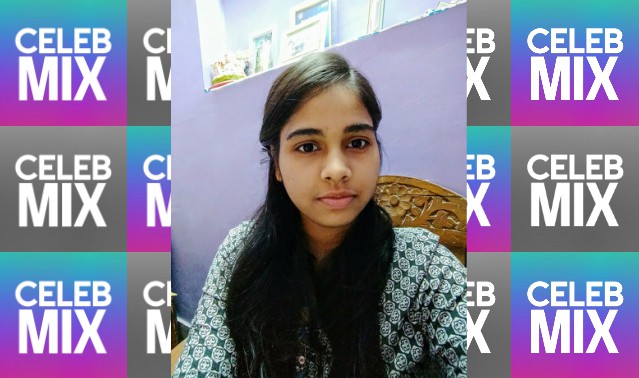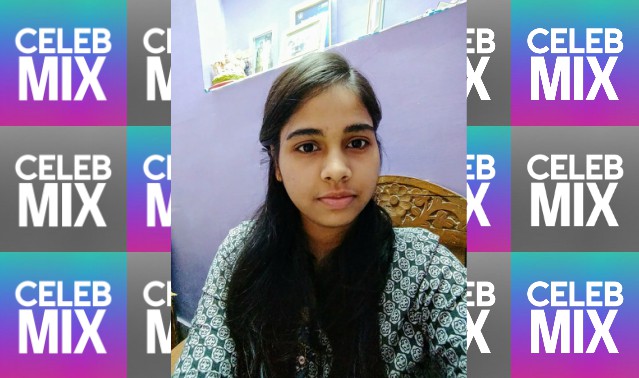 "For me, MAP OF THE SOUL: PERSONA was one of the best albums released in 2019 and I am sure that its impact will be felt in the next few years, too. I wrote this review to both understand and appreciate the details that went into the creation of this record. It was definitely worth the effort."
Exclusive Interview: Jasmine Thompson talks about her New EP 'Colour' / Chosen by Parisa Borghei (CelebMix Writers)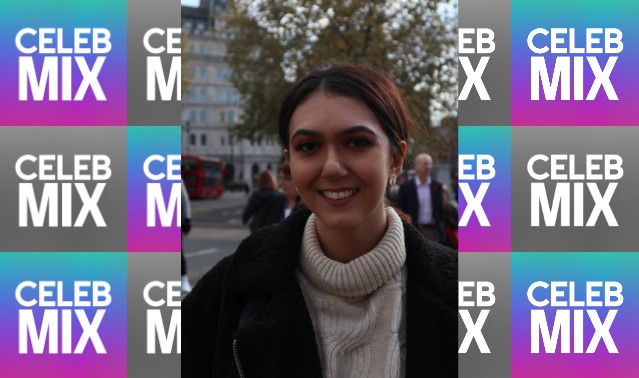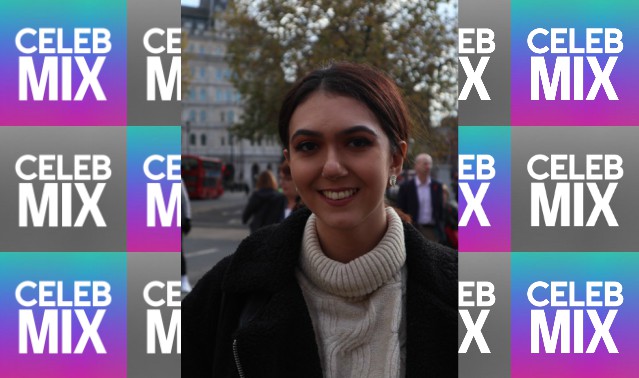 "My interview Jasmine Thompson was one of my favourite articles to write up, as it was my first time being put in contact with a record label and their representatives. Being a journalism student, it was a huge milestone in my career as a journalist. Not to mention, it gave me more confidence in my writing and interview process. Jasmine was so lovely and easy to talk to and it was interesting finding out the artistic process that went into the EP."
Harry Styles Announces Fine Line Pop-Up Shops / Chosen by Jade Seebaran (CelebMix Writer)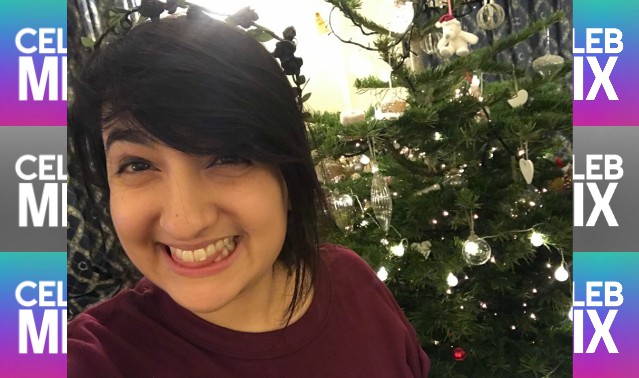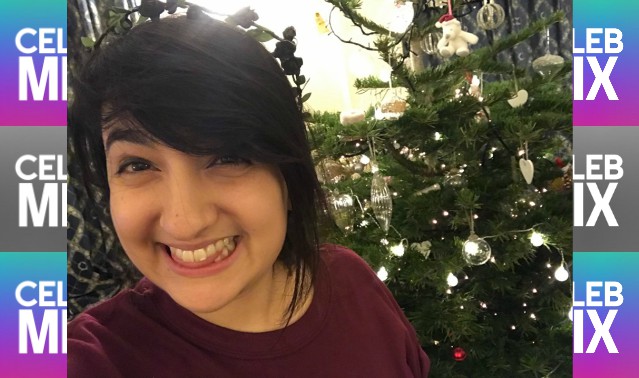 "I really loved the fact I was able to write something up about Harry. I really love him and so felt quite privileged to be able to write up about the pop-up shops."
Exclusive Interview: Marianas Trench discuss Phantoms, touring and much more / Chosen by Charlotte Freeman-Coates (CelebMix Writer)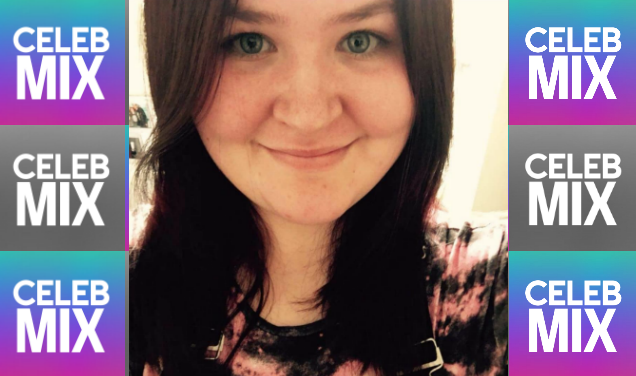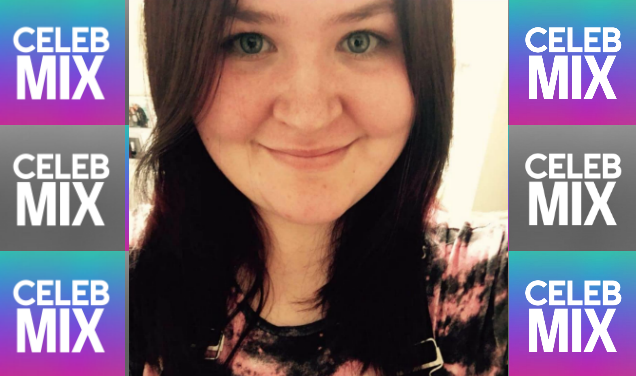 "Marianas Trench has been a band that I've followed for many years, so being able to talk to them about their new album and ahead of their return to the UK was an amazing experience."
REVIEW: Why Don't We Return To London For The Last Date of Tour / Chosen by Sofia Esposito (CelebMix Writer)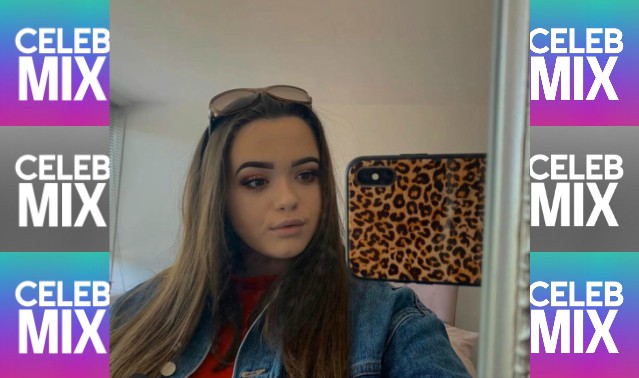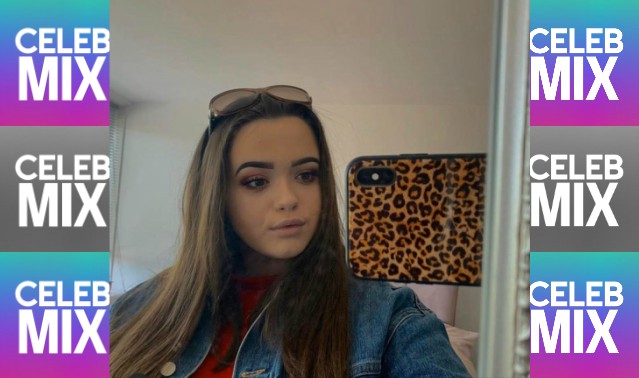 "I got to experience Why Don't We's last London show for the Europe dates and it was a magical night and very emotional. The boys were incredible and really showed off their talents by introducing instruments to the setlist."
Exclusive Interview: Alphabeat / Chosen by Philip Logan (CelebMix Writer)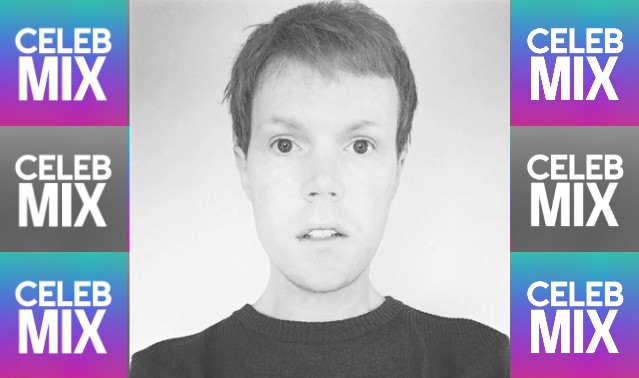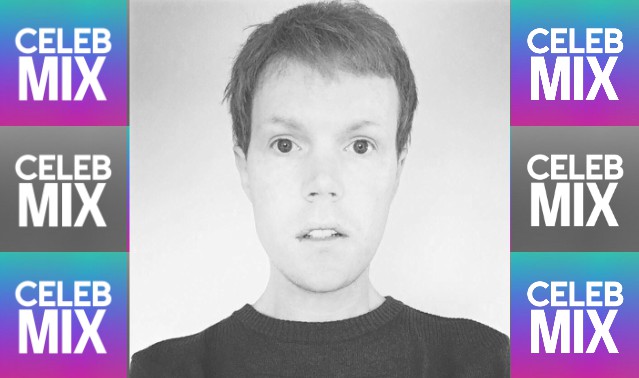 "To be able to meet and speak with a group of people whose music you have enjoyed for a number of years is quite a surreal experience! I first spoke with Alphabeat over the phone back in September to talk about their new single, 'I Don't Know What's Cool Anymore', and their upcoming appearance on The Graham Norton Show. I love talking to people and finding out about the things they are passionate about, I think it's really inspiring and motivating, and I was blown away by how invested the band was about their new music and the work that had gone into it. A few weeks later, I met with the band in London ahead of the release of their long-awaited comeback album, Don't Know What's Cool Anymore, and had the most wonderful afternoon and conversation with them. I hope the joy and enthusiasm they have for what they do translated into my articles."
Riverdale season 4 premiere pays tribute to Luke Perry / Chosen by Chloe Bishop (CelebMix Writer)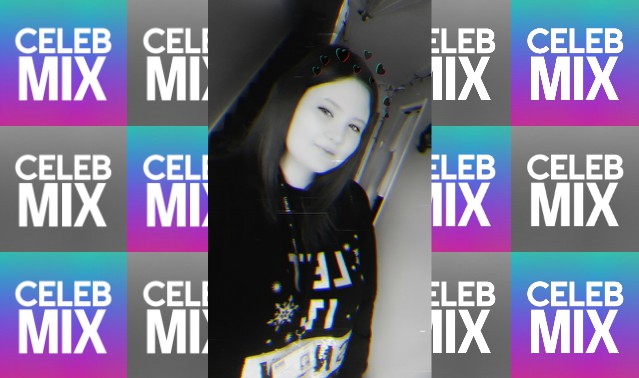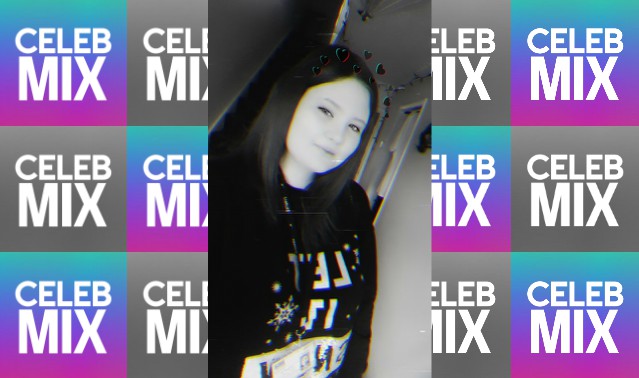 "My fave CelebMix article that I wrote was the Riverdale review because it was my first-ever article that got published and, since then, I have had so many wonderful experiences at CelebMix and I love this team with all my heart."
REVIEW: Ben Platt's debut UK show in London / Chosen by Enya Savage (CelebMix Writer)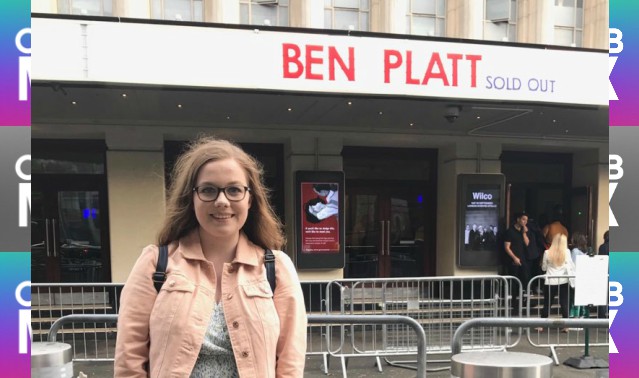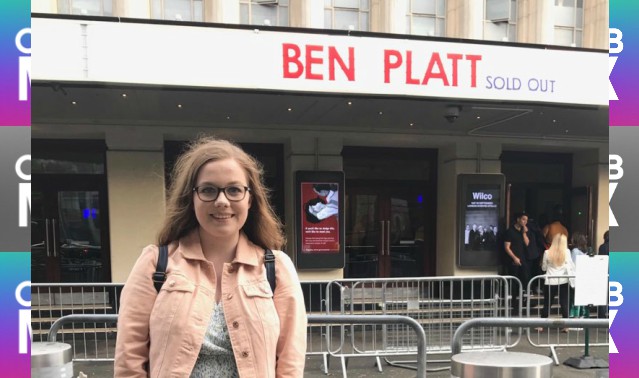 "I'll admit, seeing Ben Platt was by far my highlight of the whole year. Thanks to CelebMix, I was able to head down to London to review his first-ever UK show and bask in his talent for the evening. The concert itself was unlike any I'd been to before. Fans sat in pure admiration, focused on the moment rather than videoing the show, just simply taking in the music. I had such a wonderful time and to be there on behalf of CelebMix was mind-boggling. I hope to see him again soon!"
EXCLUSIVE: Sarah Darling Talks New Album 'Wonderland' and 2019 UK Tour / Chosen by Laura Klonowski (CelebMix Writer)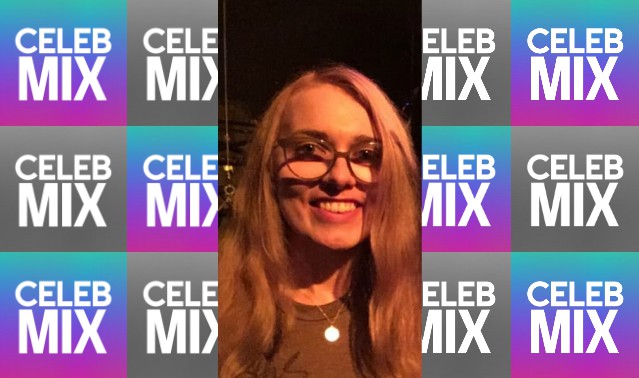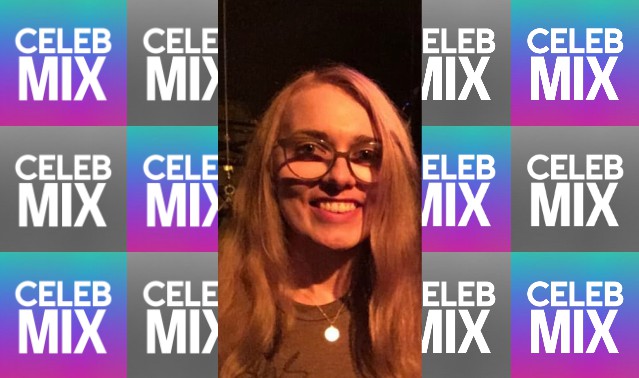 "Interviews have always been my favourite form of journalism and being able to talk to some of my favourite artists is was a pure joy. This piece was wonderful as I got to talk about the record before its release and also the forthcoming UK tour, which was a huge highlight of the year for me personally. So this is my top CelebMix article of the year."
EXCLUSIVE: Brett Robinson Talks About 'Big Brother' and Upcoming Projects / Chosen by Brittany Sims (CelebMix Writer)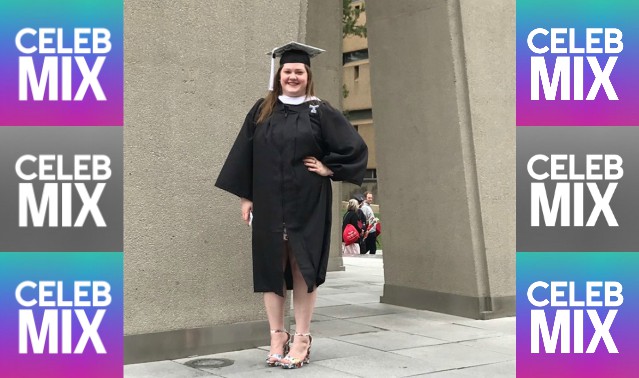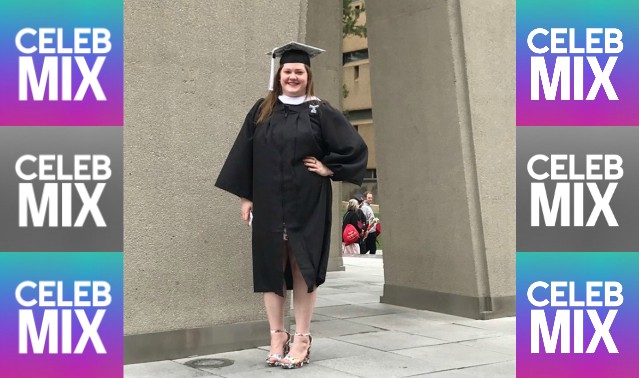 "I loved this interview. Brett was a contestant on Big Brother 20 and he made me laugh the whole interview. I got to meet him later in the year and he remembered me. My life was made! Even though it might not be the most interesting for non-BB fans, it was the most exciting for me. I hope to interview more stars in the coming year."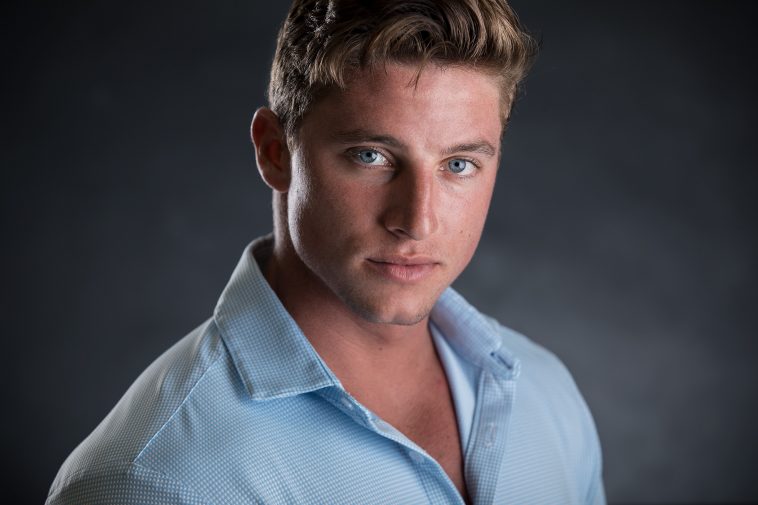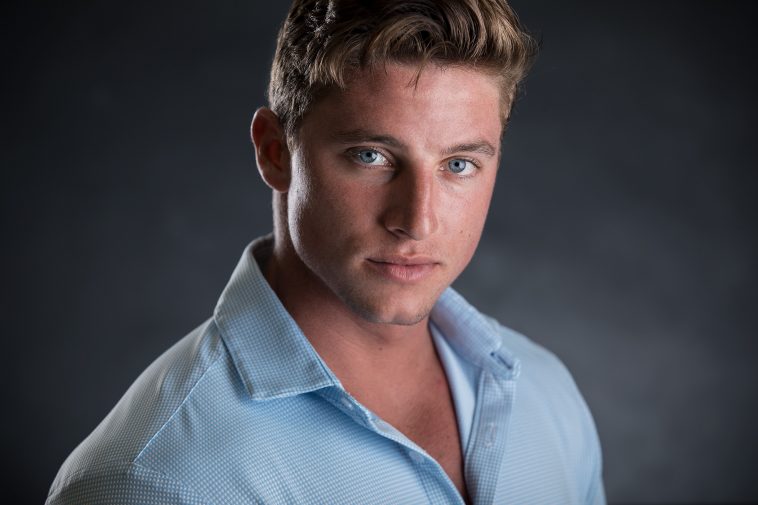 5 Seconds Of Summer will be back on the road in 2020 with their No Shame Tour / Chosen by Vanessa (CelebMix Writer)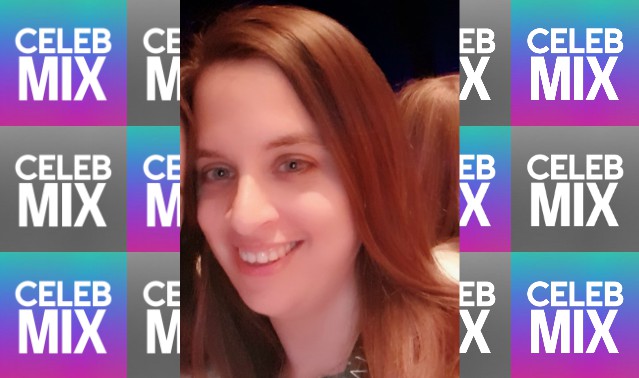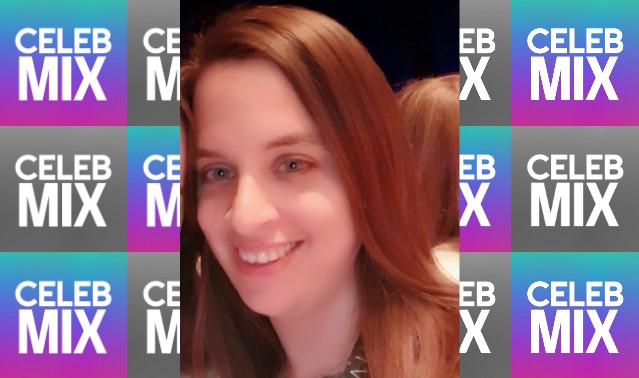 "5 Seconds Of Summer returning to Europe to tour their upcoming album was for sure one of the best news I got this year! And I couldn't wait to get this news into a piece for CelebMix, so yes, this is my favourite article I wrote in 2019!"
BROCKHAMPTON's GINGER Is Chaotic and Great / Chosen by Gloria (CelebMix Writer)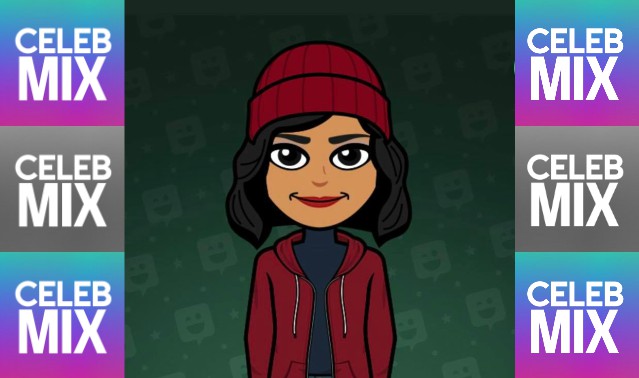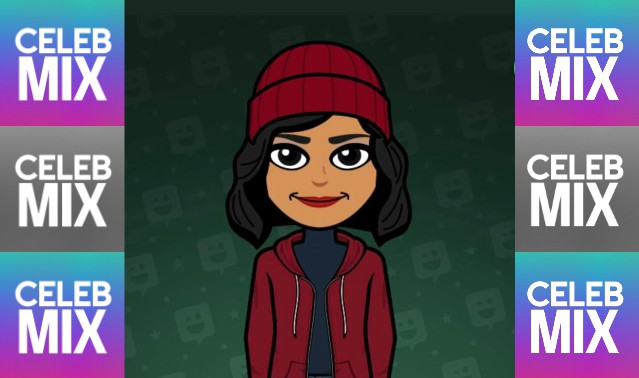 "One of the biggest acts of the year, BROCKHAMPTON is going places — they're talented, young, and definitely full of great ideas. Ginger is hands-down one of my favorite albums of the year and I cannot believe it took me so long to discover these guys."
We don't expect you to have read them all, but if you have, we applaud you! We also suggest you take time to look at them all since they are the articles that we are most proud of writing. While you're at it, why not check out our 2019 favourite Albums, EPs, Singles, Underrated Singles, Album Tracks, Music Videos, Covers, Debut Artists, Films, TV Series', YouTube Videos, Events, Celebrity Moments, Memories, and Success Stories; all chosen by our writers.
Did we include your favourite CelebMix article on this list? If not, tell us what your top CelebMix articles of 2019 were on Twitter @CelebMix.