2020 is here and in the spirit of the celebration, we've decided to take a look back on the music videos that were released in 2019. There were plenty of stunning visuals, interesting storylines, and a lot of great energy. Yet, these are totally the ones that made us go wow!
Take a look at our favourites from 2019, some are certainly going to become iconic; whereas others will definitely become classics. There are a few that deserve many more hits, and others that have not received the attention or the recognition that they clearly deserve.
So, here we go. Check out which music videos we chose as our favourites below. We reckon there are loads more, that are just as good as our choices.
Kameron Michaels – Freedom / Chosen by Jonathan Currinn (CelebMix Editor)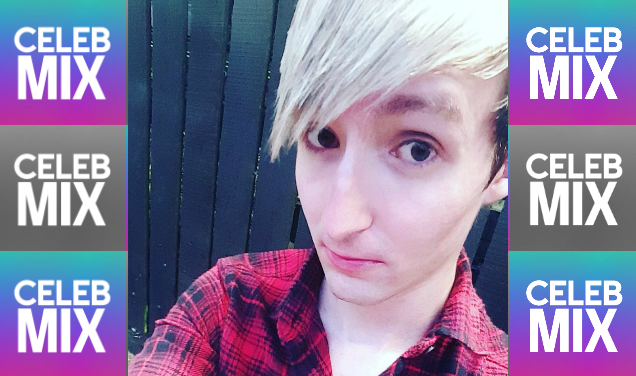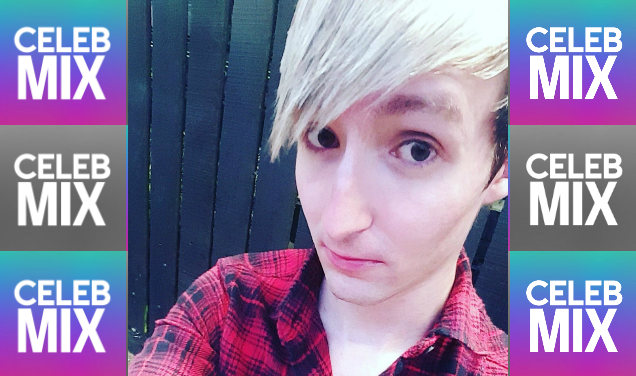 "This category is the one I found the most difficult mainly because of all the music videos that have been released in 2019 nothing stood out at me, and the ones that came to mind didn't make me think 'wow, that was a brilliant music video', it wasn't until I started thinking about the other categories that Kameron Michaels' 'Freedom' came to mind, and I knew no other music video was going to sway me to choose it over this one. Kameron Michaels was the underdog in RuPaul's Drag Race season 10 who I was rooting for as I found her relatable purely because she was quiet amongst the big personalities, which so would've been me, then she dropped this awesome song and music video as her debut in the music industry and it's incredible! The uplifting track's music video brings LGBTQ+ positivity into the limelight showcasing different people and the troubles they may face in their everyday life, whilst the song encourages you to be yourself with 'You've got a right to shine, Don't let them dim your light, I saved my own damn life when I realise that, Freedom is a feeling'."
Read our thoughts on the "Freedom" when wrote about it was first released here.
OneRepublic – Wanted / Chosen by Katrina Rees (CelebMix Editor)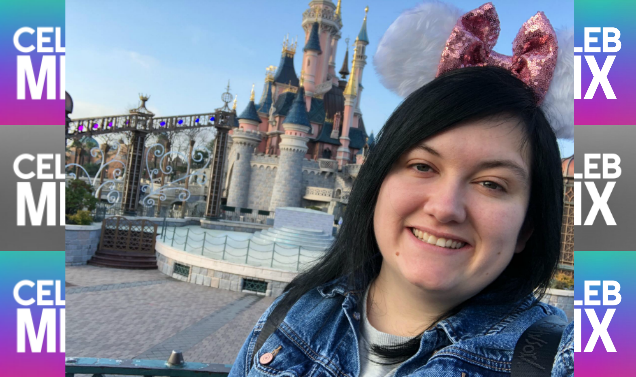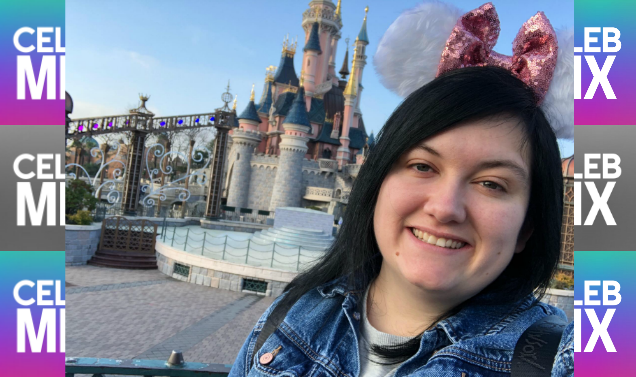 "My favourite music video from 2019 is 'Wanted' by OneRepublic. It's such a simplistic video but there's just something about it which draws you in. I love getting to see another side to Ryan Tedder as he shows off his dance moves, and I also love the inclusion of the ballet dancers. It's just a great music video to go with a relatable song!"
You can read what we thought about "Wanted" here.
Louis Tomlinson – Don't Let It Break Your Heart / Chosen by Kelly McFarland (CelebMix Editor)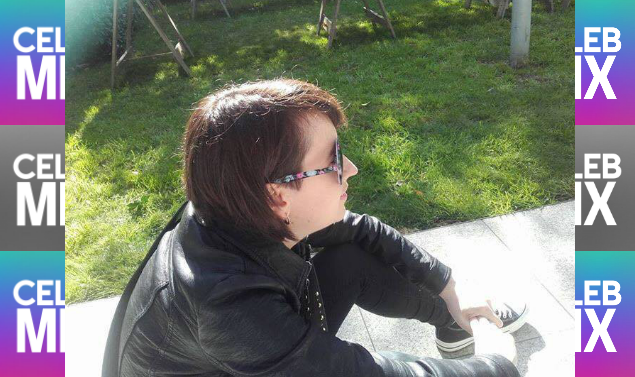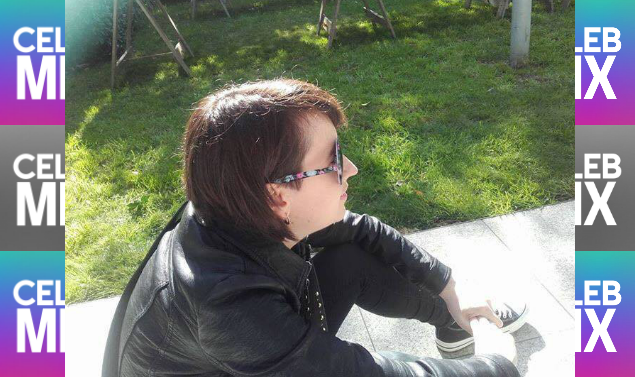 "This video was the final part of a trilogy that told the story of a young couple who just wanted to be together but couldn't be because of the guy's rather horrible and controlling gangster boss. Louis plays the getaway driver in a heist and he switches the money and helps the guy get away from the boss and start a new life with his girlfriend. Creatively, it was really interesting to see the story played out over three consecutive music videos."
Check out our article on "Don't Let It Break Your Heart" here.
TWICE – Fancy / Chosen by Michele Mendez (CelebMix Editor)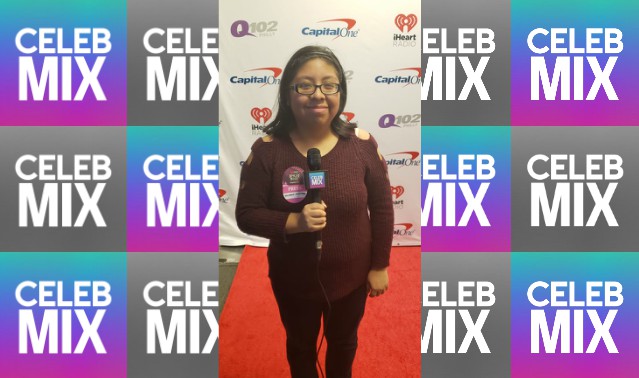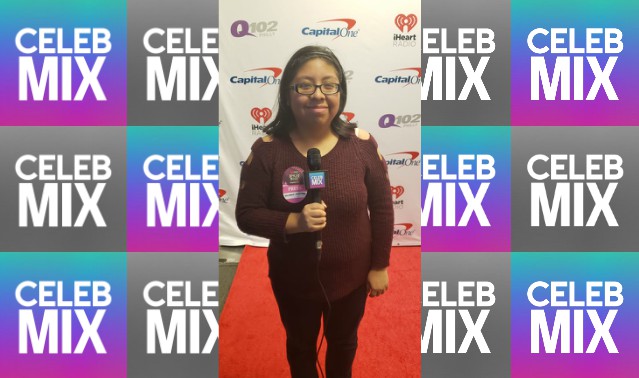 "Adorned with vibrant colors and backdrops while simultaneously having a more mature sound and style, TWICE's 'Fancy' music video takes the group in a new direction than their previous releases. With 'Fancy', TWICE is well on their way to diversifying their sound and image, as the music video displays a unique duality in the members' appearances. They look both cheery and mature, which strays from the group's usual cute concepts they're notoriously known for."
Check out our article on TWICE's video for "Fancy".
Taylor Swift – You Need To Calm Down / Chosen by Josephine Sjelhøj (CelebMix Editor)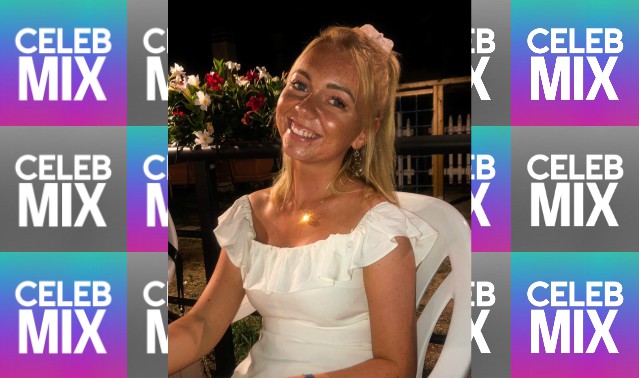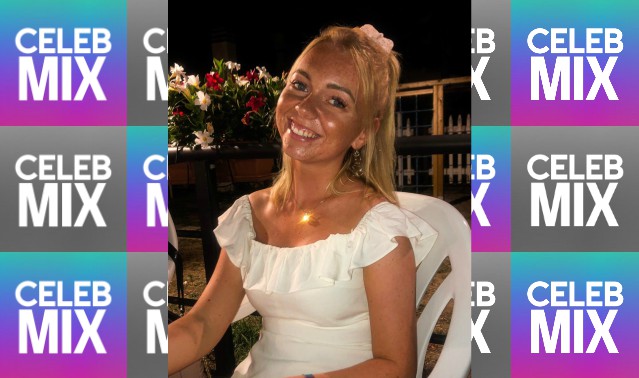 "This video had everything. Or better said, everyone. Every single person in this video is iconic and it is impossible to say anything negative about the video concept. Also, this is the video that gave us all the incredible moment between Katy Perry and Taylor Swift dressed as a burger and french fries – what more could we want?"
You can read our initial thoughts on the "You Need To Calm Down" video here.
Little Mix – One I've Been Missing / Chosen by Chloe Bishop (CelebMix Writer)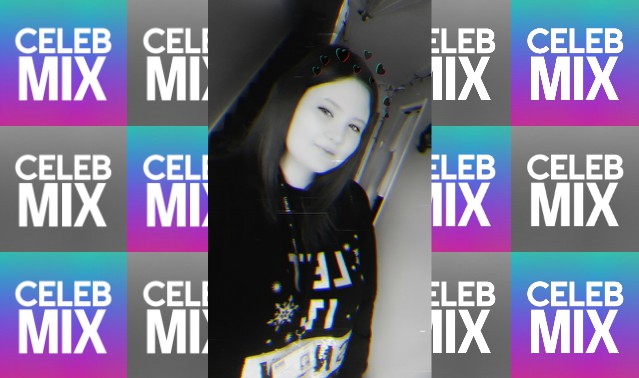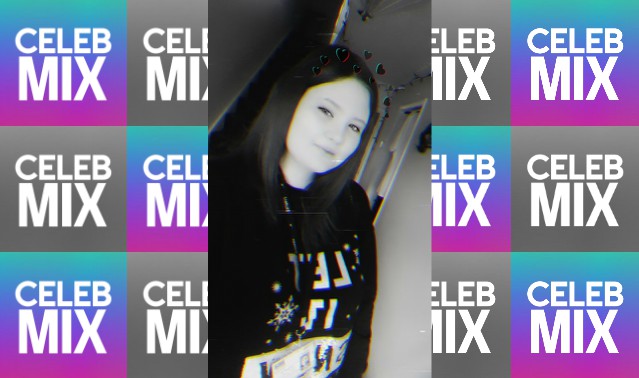 "My fave music video was Little Mix's 'One I've Been Missing' because first of all the song is so good. I love it! But secondly, I love the costumes and love they spread through the video."
Read our news piece on the music video here.
Charli XCX & Christine and the Queens – Gone / Chosen by Toby Bryant (CelebMix Writer)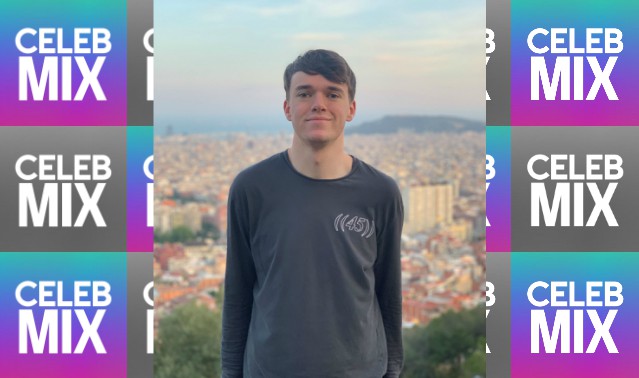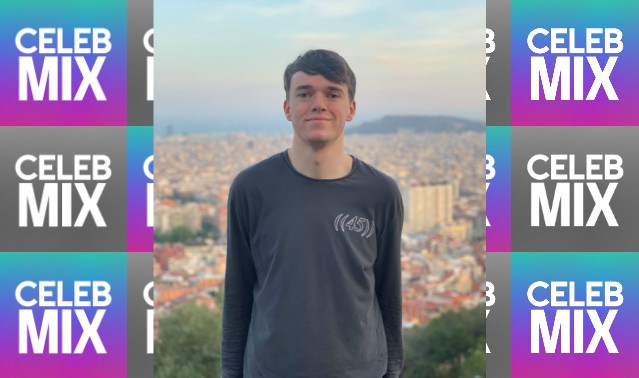 "There was already no doubting the calibre of Charli XCX & Christine and the Queens' summer banger, 'Gone', on release. Add cars, rope, showers, a whole lot of fire, and two of the planet's most forward-thinking stars dancing like nobody is watching and you've got a surefire music video of the year. Directed by Colin Cardo, XCX and Chris are an onscreen team-up we have no choice but to bow down to."
You can read our initial thoughts on the "Gone" video here.
Lizzo – Tempo (feat. Missy Elliott) / Chosen by Isla Williams (CelebMix Writer)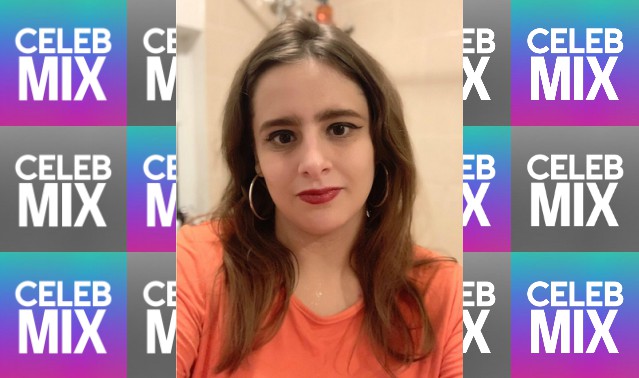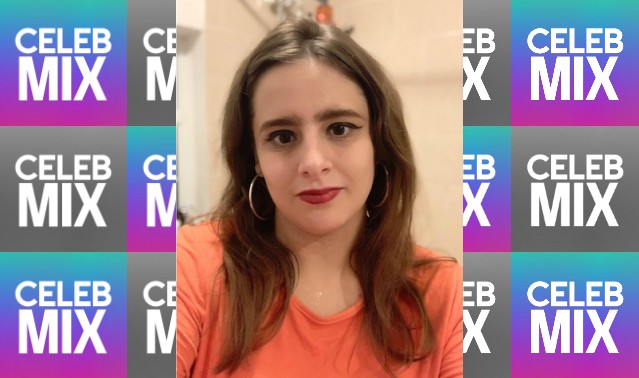 "Lizzo sporting a cowboy hat and feather coat, twerking in a car park and Missy Elliott jumping out of a car bonnet for her verse – what more could you want? This is such a fun video for such a fun and uptempo hip-hop song – as the video sees Lizzo bust a move with her dancers and Missy, right from the car park of a diner. But be prepared, as there is a LOT of twerking in it! "
Check out our article on "Tempo" here.
Luca Hänni – She Got Me / Chosen by Lynn Macgillivray (CelebMix Writer)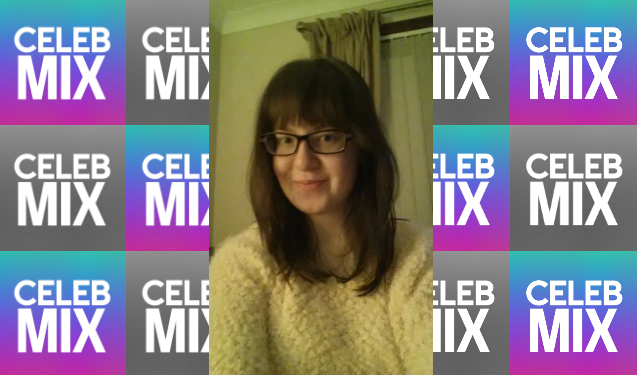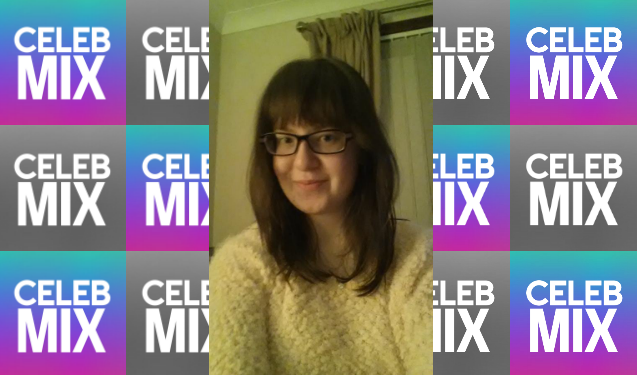 "This was the music video for Switzerland's 2019 Eurovision Song Contest entry and I loved it instantly. The song was super catchy and the video was so classy and on point. When I saw this I knew Switzerland had arrived and they were going to take the party to Eurovision."
Find out what made us fall in love with "She Got Me" this year here.
Blackpink – Kill This Love / Chosen by Ellie Nicholas (CelebMix Writer)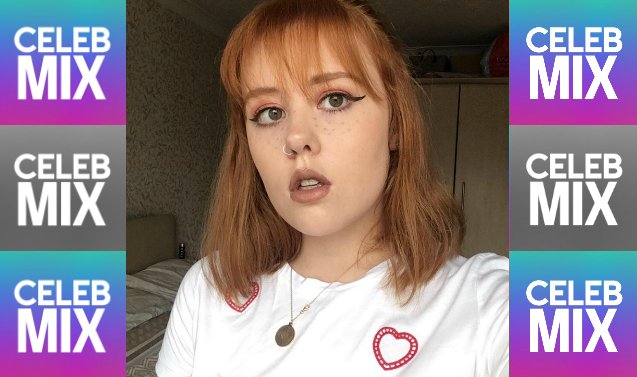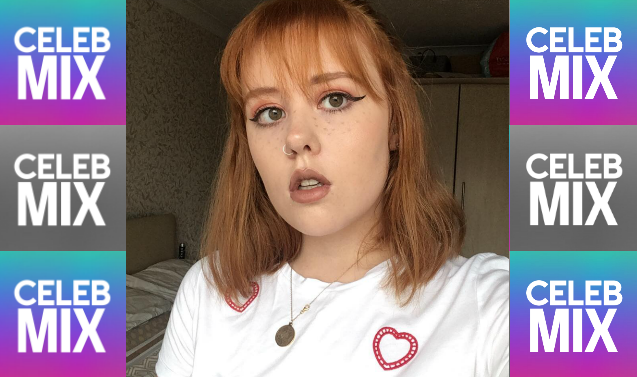 "When I think of 2019 music videos the first thing that comes to mind is the explosive 'Kill This Love' music video. The combination of a rubble-filled Lara Croft-esqe dance scene alongside Jisoo looking like a gorgeous gladiator aiming a firey arrow at herself within a castle and the fabulous four-piece dancing inside a bear trap on paper sounds ridiculous, but somehow it just WORKS. 'Kill This Love' really is an addictive watch with stunning aesthetics that combine for a truly brilliant music video."
You can read our news article about the music video here.
BTS (RM) – Intro: Persona / Chosen by Ayushi (CelebMix Writer)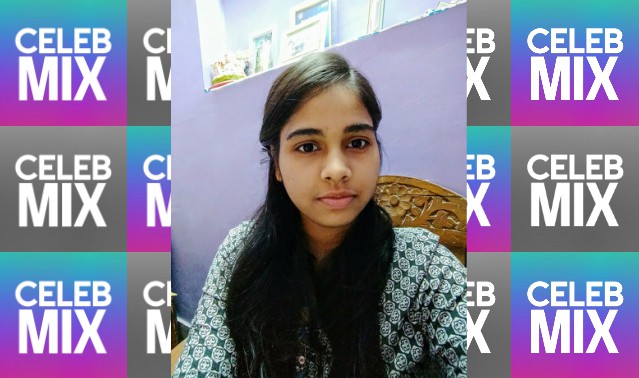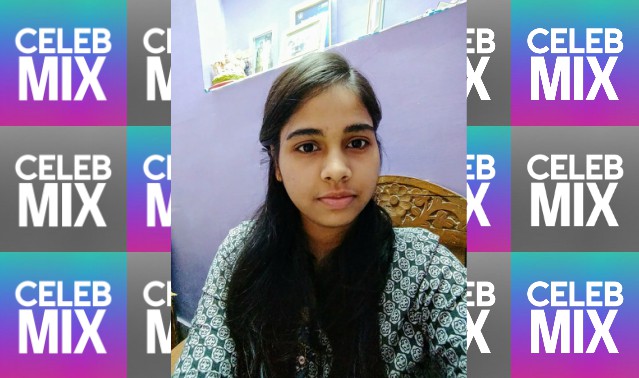 "Within a single music video, BTS was able to summarise their journey of six years without losing the authentic feel of the new EP. That's what made it my favourite music video of 2019. The story, which started with the question 'who am I?', found its possible answers in different facets of life showcased through references to songs by BTS but the conclusion took almost six years to see the light of the day. As RM traces his beginning as Runch Randa and names other ascribe to him, he tries to probe the purpose of his art and why he started to rap in the first place. His sheer brilliance as a lyricist is visible in full force and his ending lines offer an interesting depth to his analysis of 'Persona'."
You can read what we thought of BTS' Map of the Soul mini album here.
Sarah Darling – Fire / Chosen by Laura Klonowski (CelebMix Writer)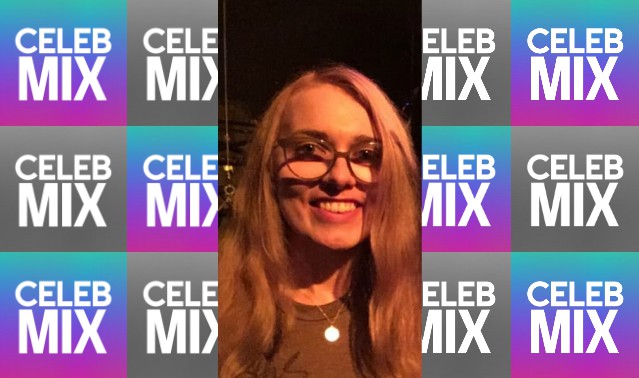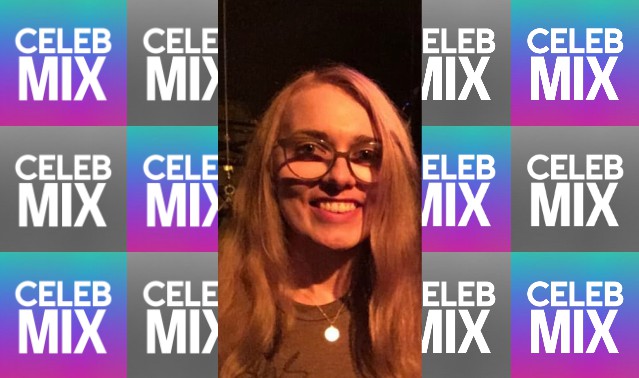 "I love this simple video filmed by Matt Allen. It is my top video of the year because it acts as a highlight reel of Sarah's 2019 summer. It includes footage of her Wonderland tour and festival dates many of which I attended so it serves as a reminder as to what an absolutely phenomenal summer 2019 was."
Find out about Sarah's latest project, the Campfire Sessions here.
Harry Styles – Adore You / Chosen by Nicola Craig (CelebMix Writer)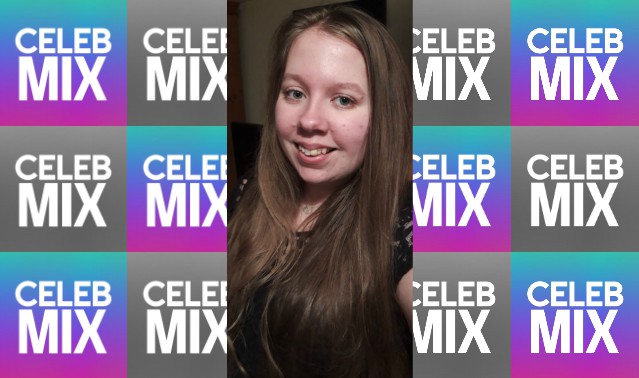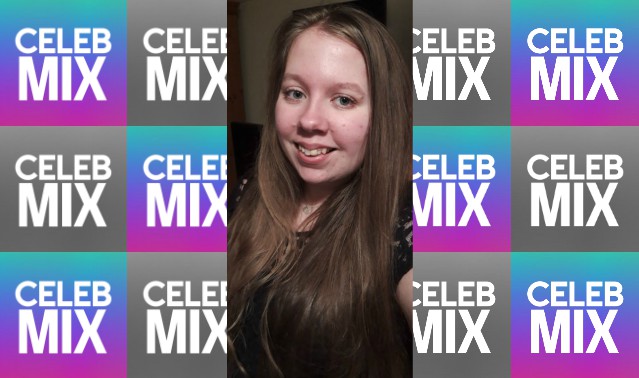 "Harry took us on a trip to Eroda with this cinematic masterpiece. Everyone rightfully loved the effort which went into this video campaign too with Twitter accounts, websites, and more for this fictional island. The friendship between the boy (Harry) and the fish is highlighted so beautifully during this short film. Can it win an official award this year? It definitely deserves it. But for now, it's won my award for my favourite music video of 2019 if that counts."
Find out more about Eroda in our news article about the video here.
Normani – Motivation / Chosen by Jade Seebaran (CelebMix Writer)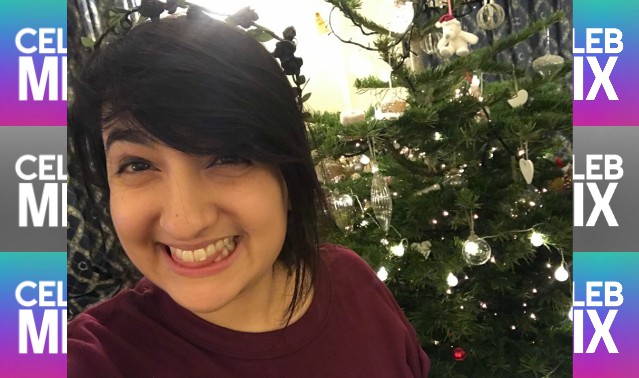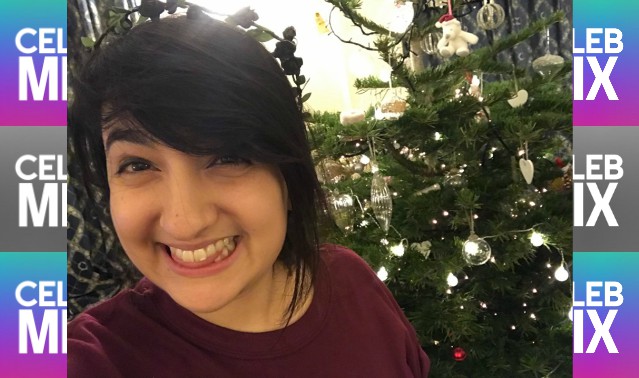 "I love everything about this video: the outfits Normani is wearing, the song itself, and (in my opinion, most importantly) all the brilliantly choreographed synchronised dancing. I am a sucker for synchronised dancing so love this video so much. It makes me feel like such a powerful woman with the strength and confidence to do anything!"
You can read our initial thoughts on the "Motivation" video here.
5 Seconds of Summer – Easier / Chosen by Vanessa (CelebMix Writer)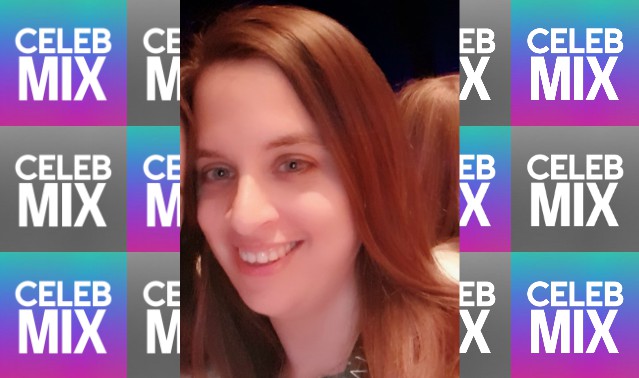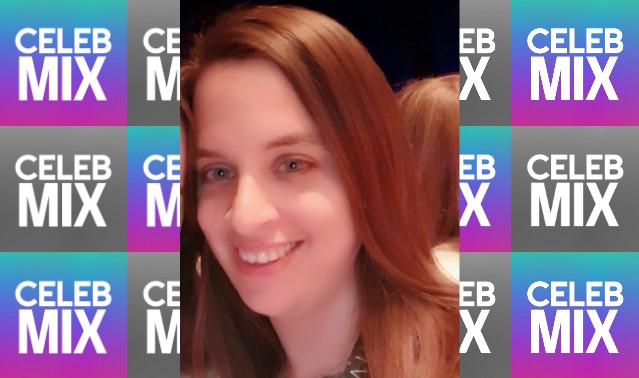 "The video to 'Easier' is just as promising as the song itself. Luke, Michael, Ashton, and Calum show a very interesting kind of 're-birth' if you will. A cave, fire, water, and the mix of black and blue as base of the colour scheme for this video is a completely different setting. I wasn't expecting to love it as much as I did from the very start. As it been said in previous videos, the play with the elements and the boys in the water tanks represents the work and the magic of a phoenix. Including the more 'grunge'-y styling and setting of the video it gives a much darker feel but the mix is what it is all about and the boys nailed it in my opinion. It's absolutely right up my alley!"
You can read about the new era of 5SOS here.
Why Don't We – Unbelievable / Chosen by Sofia Esposito (CelebMix Writer)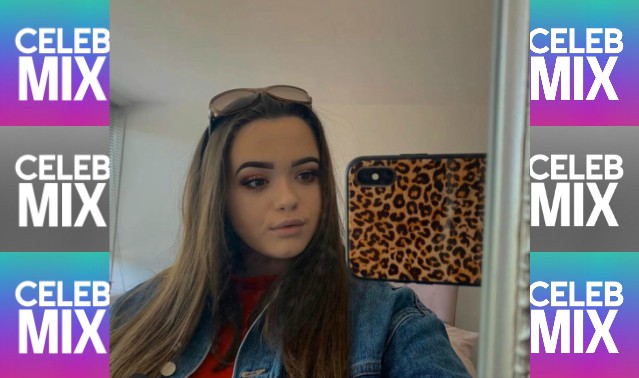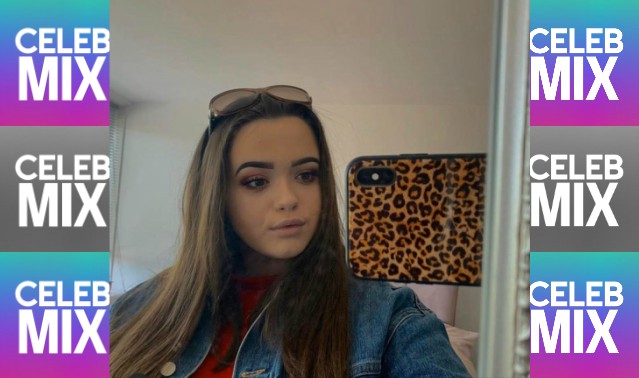 "Set in a desert the visual effects in the video are incredible! The camera angles are bliss and the boys' song fits the beat of the visuals which is truly satisfying."
We recently interviewed Why Don't We, you can watch our video interview here.
Shawn Mendes & Camila Cabello – Señorita / Chosen by Brittany Sims (CelebMix Writer)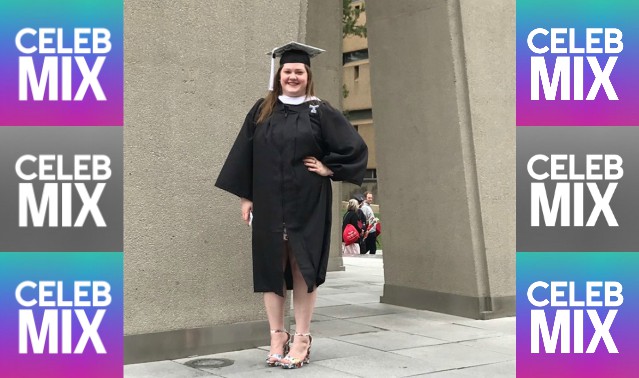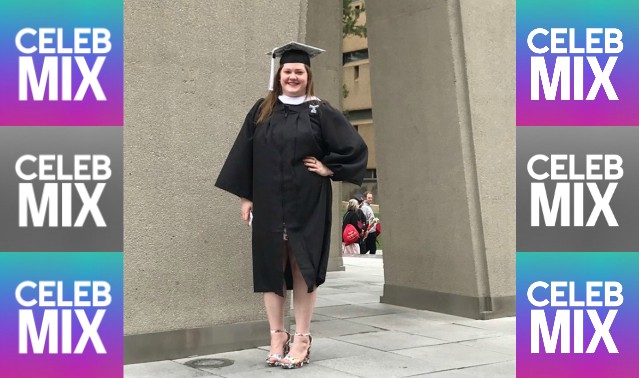 "OH.MY.GOD! This music video was so hot. It was really the first time I believed they were a couple and I honestly loved the story of the video. I watched it so many times haha. I never get tired of the song either. "
Read our article about the release of Shawn Mendes & Camila Cabello's song "Señorita".
Vampire Weekend – Harmony Hall / Chosen by Gloria (CelebMix Writer)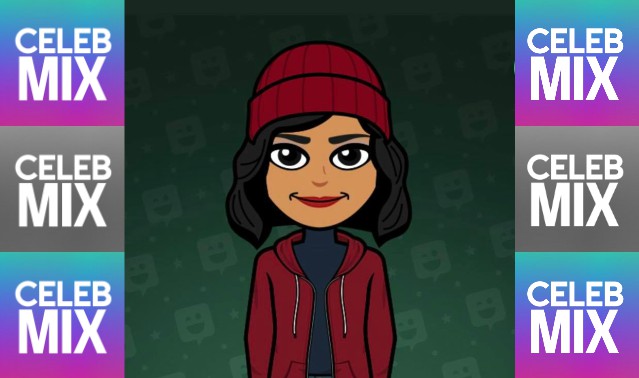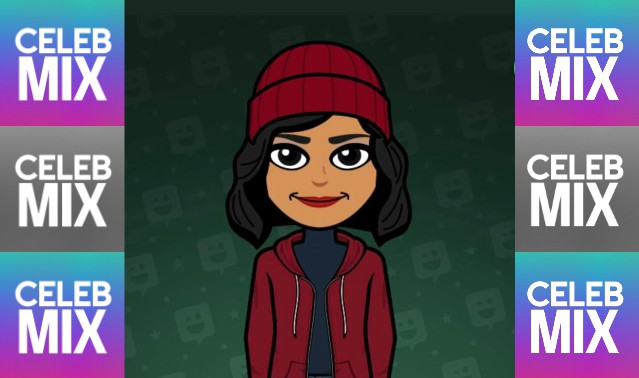 "It was a very long wait for Father of the Bride to arrive (we were all forced to wait six years for a new Vampire Weekend album), and 'Harmony Hall' was one of the best music videos to come out of the year. It's odd, features Ezra Koenig making pancakes and even involves animals. The camera shots are creative and the light work for this video is impeccable."
Lana Del Rey – Doin' Time / Chosen by Parisa Borghei (CelebMix Writers)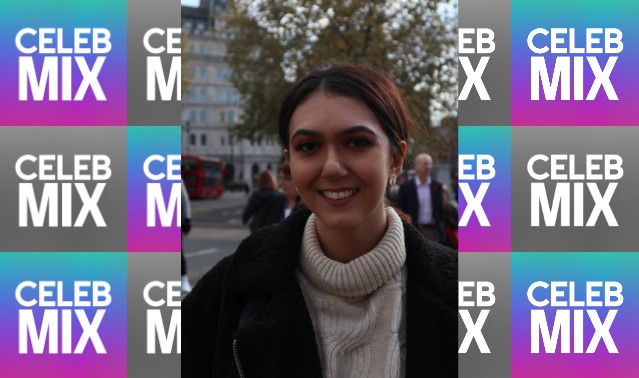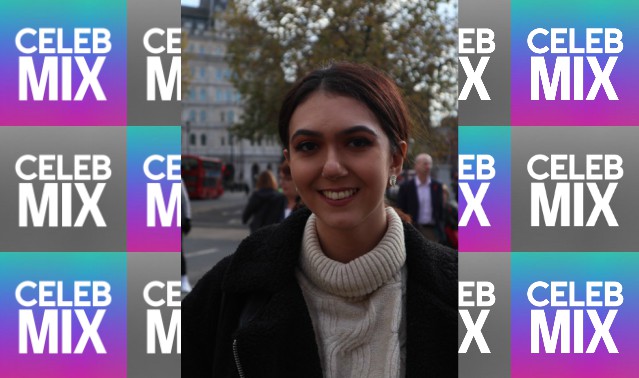 "This music video was definitely a favourite because of the choice of visuals and tributes to Los Angeles throughout the video. What also jumped out was the size ratio and odes to old Hollywood outdoor cinemas and movies like King Kong and Godzilla. Throughout each scene, you can still see Lana Del Rey's personality and character, which later turns out to be a film scene. The music video, directed by Rich Lee, does a perfect job at staying true to Lana's aesthetic and style of videos, doing what she does best."
You can read about some of Lana's other great videos released this year here.
Avril Lavigne – I Fell In Love With The Devil / Chosen by Mark Willis (CelebMix Writer)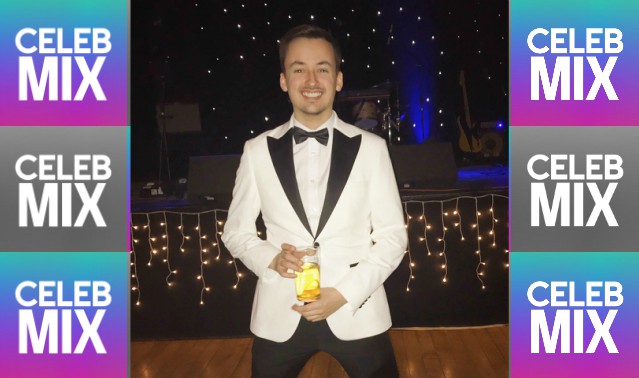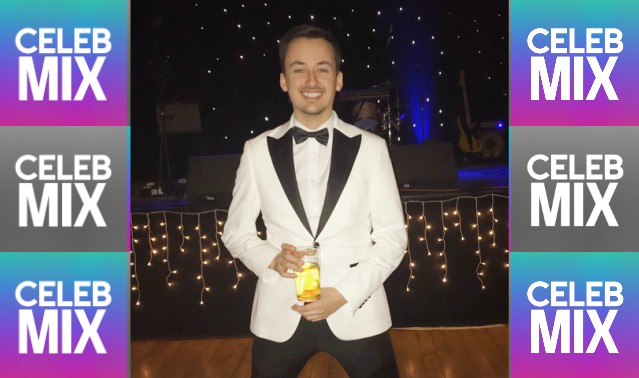 "Looking back at music videos released in 2019, Avril Lavigne's spellbinding visuals for 'I Fell In Love With The Devil' were my favourite. The single's official video sees Avril eerily drive a hearse carrying her own coffin. She then enters a graveyard where she meets the hellish rogue of this story played by Zane Carney. The delightfully dark visuals perfectly accompany the haunting track. For the promotional clip, Avril once teamed up with Elliot Lester. Elliot previously directed Avril's stunning 'Head Above Water' video and I hope that the pair work together again soon because the results are always fantastic. The 'I Fell In Love With The Devil' music video is a masterpiece from start to finish."
Check out our news article about the video here.
FKA Twigs – Cellophane / Chosen by Philip Logan (CelebMix Writer)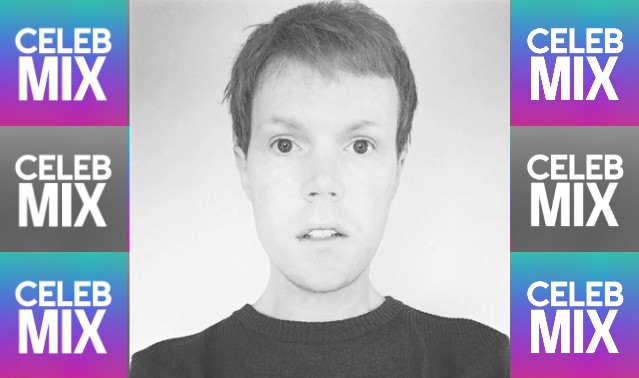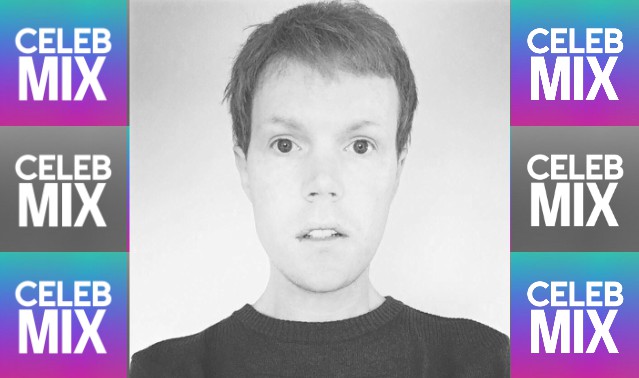 "It is criminal to me how underrated and under-appreciated FKA twigs is! The music video to her track 'Cellophane' is straight up, pure ART! Sexy, seductive, alluring yet powerful and emotive. Your fave could never… "
Duncan Laurence – Arcade / Chosen by Alexandra Nagy (CelebMix Writer)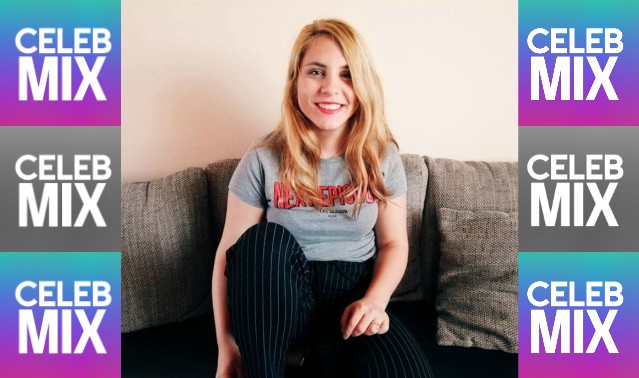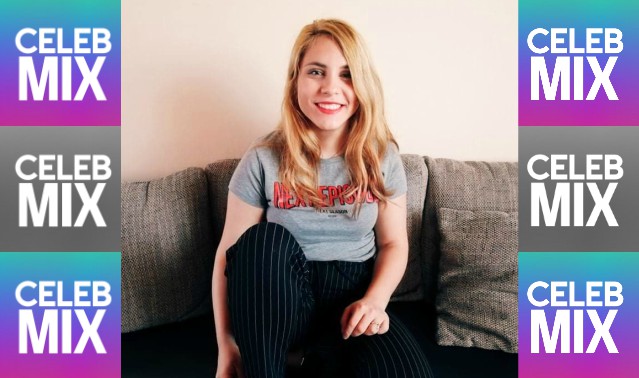 "When I first saw the music video, I got totally addicted to it – it is just as powerful and deep as the ballad. 'Arcade', the song itself tells the story of a broken heart, as Duncan thought he can only lose games. Last year's Eurovision proved wrong to this young talent, turns out ESC was a winning competition for him."
You can read our initial thoughts on the "Arcade" video here.
These are our favourite music videos of the year but we could only choose one each, there are a tonne more that we missed. Many great music videos were released in 2019 but they weren't the only favourites of ours. Check out our 2019 favourite Albums, EPs, Singles, Underrated Singles, Album Tracks, Covers, Debut Artists, Films, TV Series', YouTube Videos, Events, Celebrity Moments, Memories, Success Stories, and CelebMix Articles; all chosen by our writers.
Was your favourite music video of 2019 on our list? If not, tweet us @CelebMix and share your top music videos of 2019 with us.