The brand new year, 2020, is here; and, in the spirit of the celebration, we've decided to take a look back on the YouTube Videos that have been released in 2019. This video platform has launched many stars, whether they're musicians, artists, comedians, or much more – creating whole new stars known as YouTubers and social media influencers.
YouTube is definitely one massive platform and has even released their own music streaming platform as well as their own film and TV series streaming service.
With young people turning into rising stars by uploading videos consistently on this video sharing platform, it's no surprise that we had to include this brand new category. Check out the videos that made an impression on us.
Bud Sugar – Our Apology… / Chosen by Jonathan Currinn (CelebMix Editor)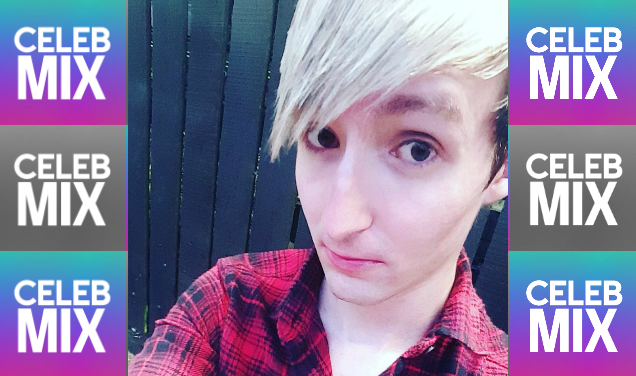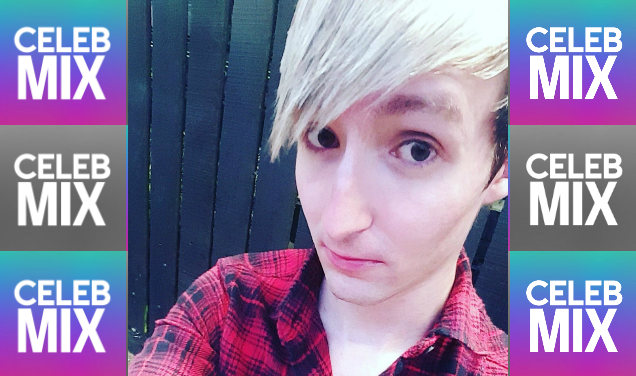 "So, this year saw Bud Sugar release their awesome track 'Snowflake' for the Christmas holidays and they even had an awesome promo campaign to go with it – you should so check out their socials and their snowflake campaign. Anyhow, their song became so popular that the frontman of Black Kes, James Tranmer (who?) accused the band of 'fascism' and 'publicity through controversy'. It's clear he missed the irony in the song and the meaning of the track, and so Bud Sugar dropped a YouTube video deciding to not apologise for the track. Instead, they breakdown what happened, how it happened, and replied to the statement from James Tranmer. It's hilarious to watch and Bud Sugar deserves more fans just because of this video."
bestdressed – taking myself on a date / Chosen by Josephine Sjelhøj (CelebMix Editor)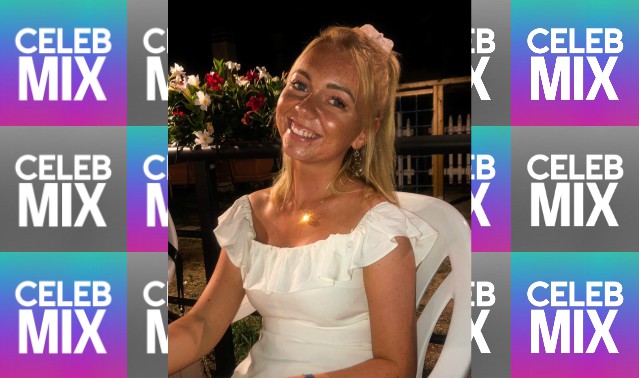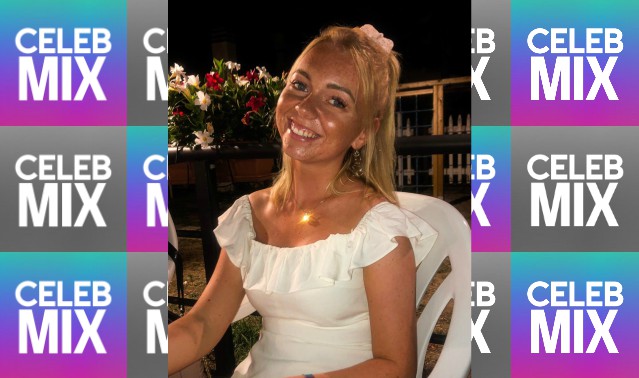 "Ashley, aka bestdressed, is one of the rising stars on YouTube. I have been watching her channel since she had less than 500,000 subscribers and, although she has grown as a person, she hasn't changed for the worse after gaining attention and over two million more subscribers. Instead, she has continued to create interesting content that doesn't compromise who she is as a person. This summer she released a video about taking herself on a date, where she talked about everything, from insecurities to love. This video inspired me to do the same and take some time to actually take care of myself. I definitely recommend Ashley's channel to every single person reading this. I promise you won't regret subscribing to her channel."
Shane – The Conspiracy Collection Reveal | Jeffree Star x Shane Dawson / Chosen by Michele Mendez (CelebMix Editor)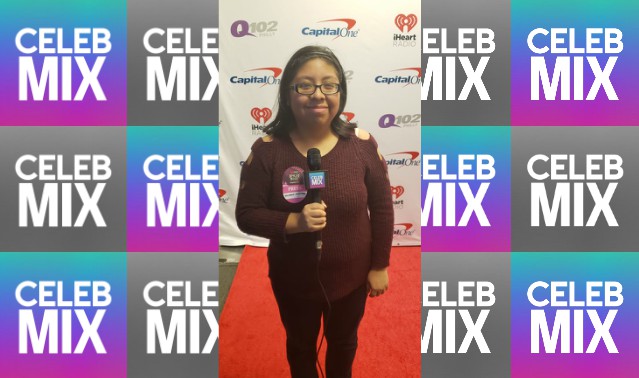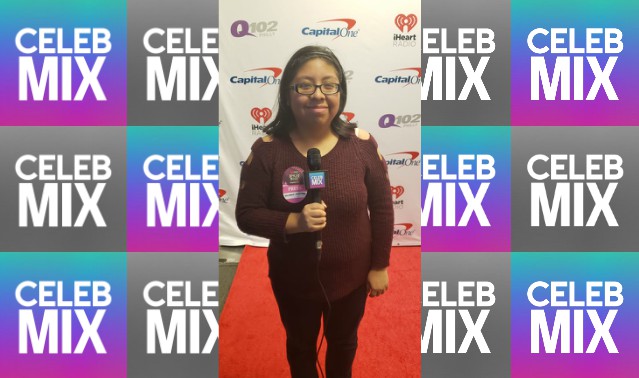 "For the past few years, Shane Dawson has been pushing himself more creatively with his YouTube videos by thinking of video concepts no other YouTuber has done before. Gone are the days of Dawson doing quick, 5 to 10-minute videos, because now, Dawson keeps his content going for an hour straight. His latest YouTube series with Jeffree Star was so innovative because, for the first time ever, fans were able to see the behind-the-scenes process of a star's makeup and merchandise products from start to finish. With millions of fans wanting to buy the Conspiracy Collection, the series proved to be the most brilliant marketing method. By the final episode, fans felt as if they were involved in the whole process, and in a way, they were."
Read more about why fans love Shane Dawson so much.
YouTube Originals – The Boy Band Con: The Lou Pearlman Story / Chosen by Kelly McFarland (CelebMix Editor)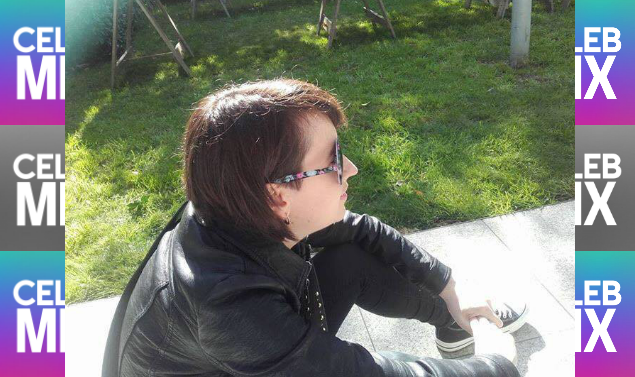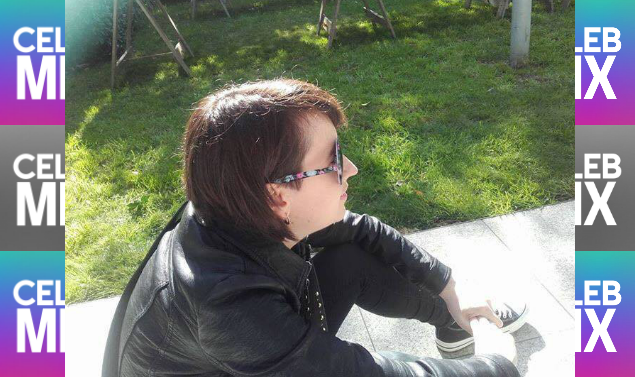 "A fascinating insight into the shady side of the music industry. A must watch for any boyband fan."
Be sure to check out CelebMix's review of The Boy Band Con.
ThatcherJoeVlogs – I OPENED MY FAN MAIL AFTER 5 YEARS! / Chosen by Katrina Rees (CelebMix Editor)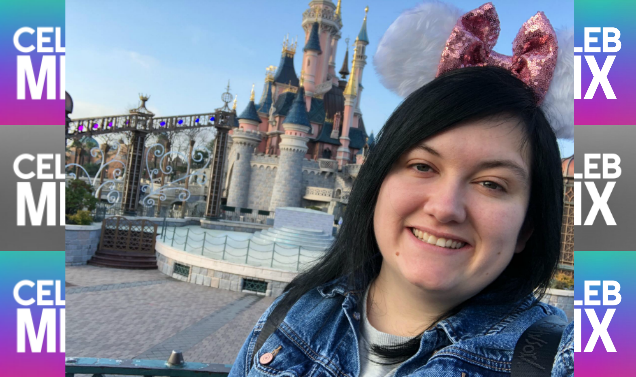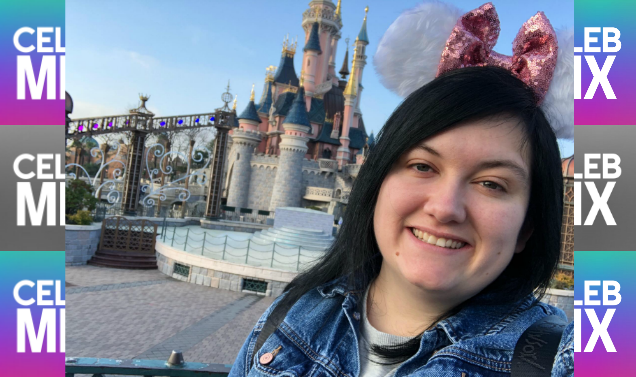 "This year, Joe Sugg made his West End debut starring as Ogie in Waitress and during his time on the show, he shared many behind the scenes vlogs featuring the cast. This vlog is a particular favourite of mine as it features David Hunter, who is one of the West End's brightest talents. I love Joe and David's friendship, which is perfectly captured throughout, as well as fellow cast member Charlie's postman entrance!"
Lucy Jones and Ashley Roberts join Waitress cast.
Zach Sang Show – Ariana Grande "thank u, next" Interview / Chosen by Ellie Nicholas (CelebMix Writer)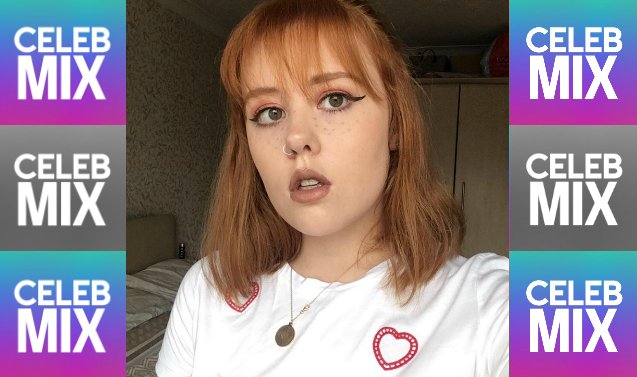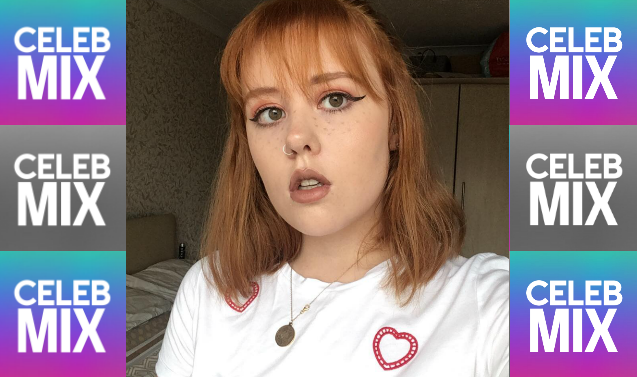 "Ariana Grande is one of the most popular people in the world right now and has faced many trials and tribulations over the last few years. With a person who has been through so much and so little interviewers giving her the space to (comfortably) discuss this, Zach Sang gave her the opportunity to discuss her personal life and artistry so in-depth while respecting her boundaries. This interview came out at the beginning of 2019, but has remained one of my favourite videos to really understand Ariana as an artist and as a human."
Ariana Grande broke streaming records last year with thank u, next.
Dear Evan Hansen – "For Forever" | DEAR EVAN HANSEN / Chosen by Charlotte Freeman-Coates (CelebMix Writer)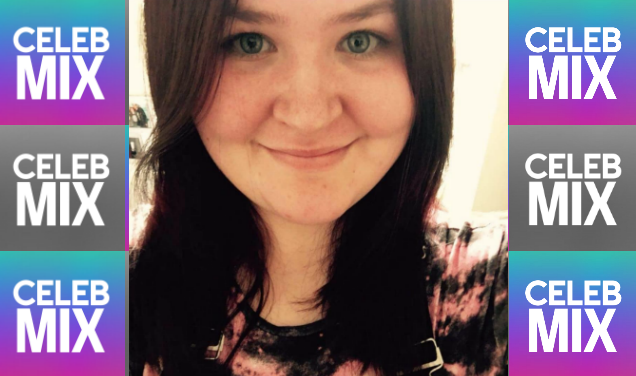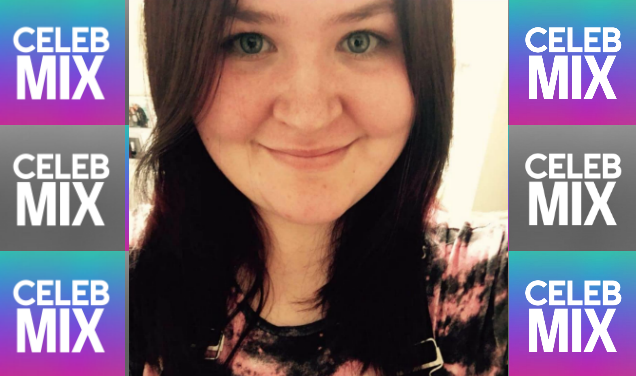 "This video contained the current four Evans from the various performances coming together to sing 'For Forever' from the show. This performance was breathtaking, especially the harmonies, and showed why each actor was cast as Evan, as well as showing the power of the show."
Check out who featured in the full West End Dear Evan Hansen cast.
AJayII – Billie Eilish – When We All Fall Asleep, Where Do We Go Album |REACTION| / Chosen by Toby Bryant (CelebMix Writer)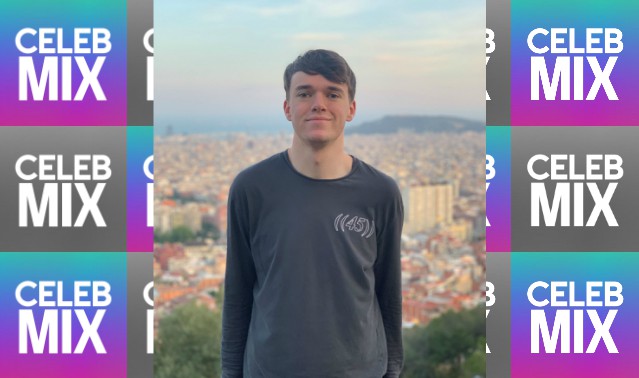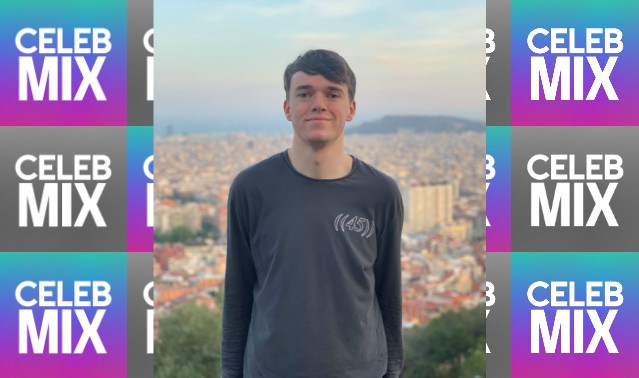 "When you love an artist or a track, there's nothing like seeing serial reactor AJayII lose her mind to it over on YouTube. Frankly, any of her videos could be my best of the year, but it's the reaction to Billie Eilish's record that might just be the pick of the bunch. Eilish's dark debut is one hell of a journey and AJayII is certainly up for the ride."
CelebMix delved into Billie Eilish's WHEN WE ALL FALL ASLEEP, WHERE DO WE GO? in 2019.
Dianne Buswell – I lined up to prank my boyfriend and he has no idea! / Chosen by Lynn Macgillivray (CelebMix Writer)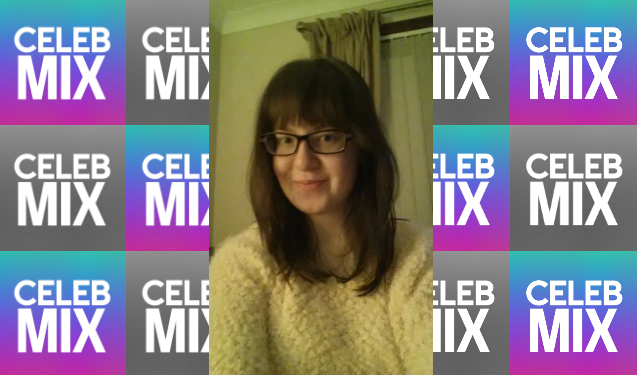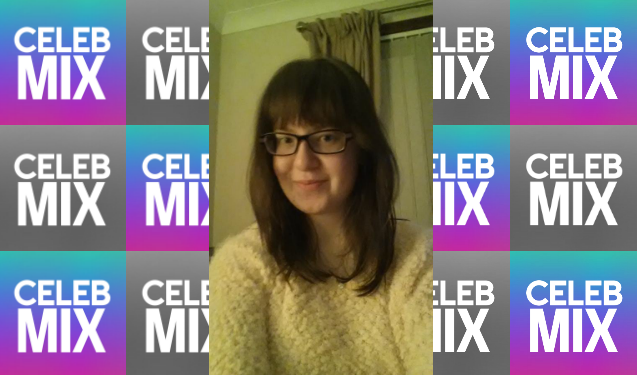 "I love watching both Joe and Dianne's videos, they always seem down to earth and have loads of fun. This video was no exception! Dianne decides to go to the stage door of Waitress in disguise, to see if she can meet Joe without him recognising her. She almost manages it, but Joe does a double-take and the look on his face when he realises it is Dianne is just priceless."
Arpi Park – A poem about the midwest ("Ode to Ope") / Chosen by Ayushi (CelebMix Writer)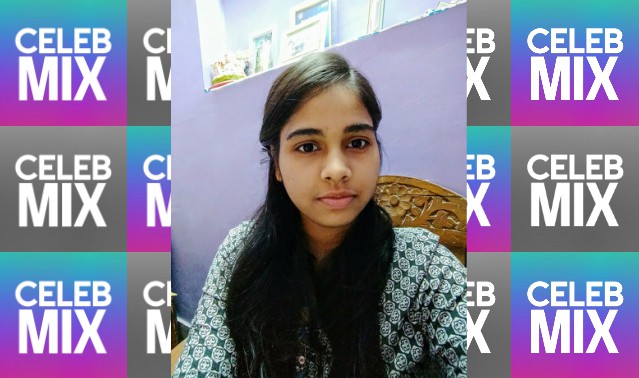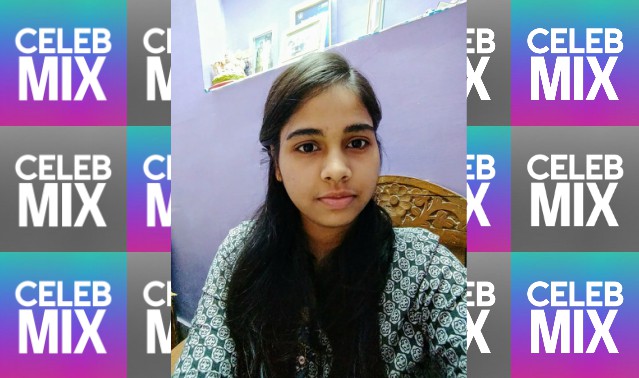 "Arpi Park is a good storyteller and definitely knows how to grab his audience's attention. His poem talks about identity crisis and one's attempt to navigate multiple cultures they live with. The highlight lies in the wordplay."
Noisey – Kids Grill Stormzy About Skengmen, Wastemen, and Boris Johnson / Chosen by Nicola Craig (CelebMix Writer)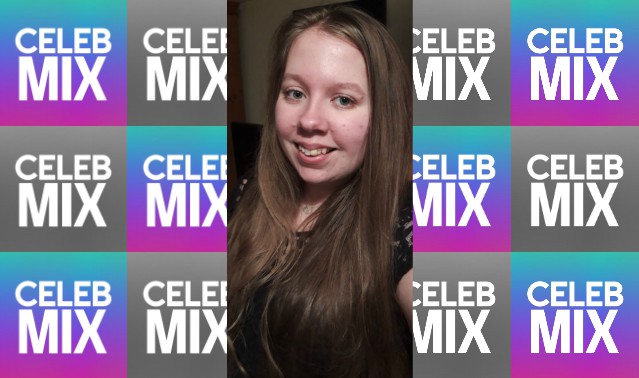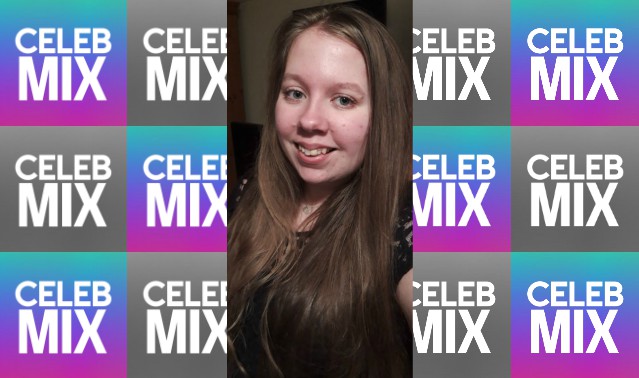 "Sending Stormzy back to his primary school and seeing him so willing to answer the weird and wonderful questions such as, why he doesn't like wastemen who come every Wednesday, is incredibly pure and heartwarming. Stormzy even dishes out some great life advice too but we'd encourage you to watch the whole thing and see for yourself."
Stormzy recently claimed the first Number 1 single of 2020.
Our Tiny Tribe – I'M PREGNANT!!! TAKING A PREGNANCY TEST & FINDING OUT IT'S POSITIVE!!! / Chosen by Sofia Esposito (CelebMix Writer)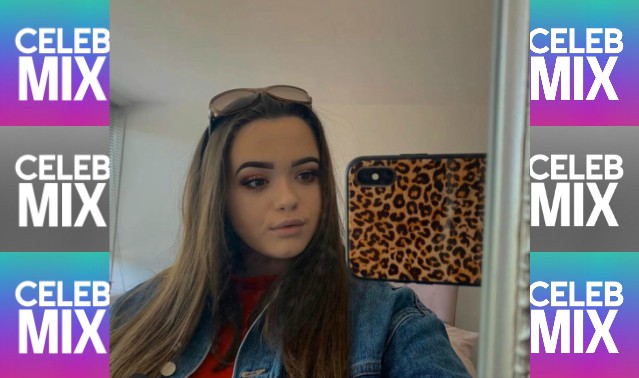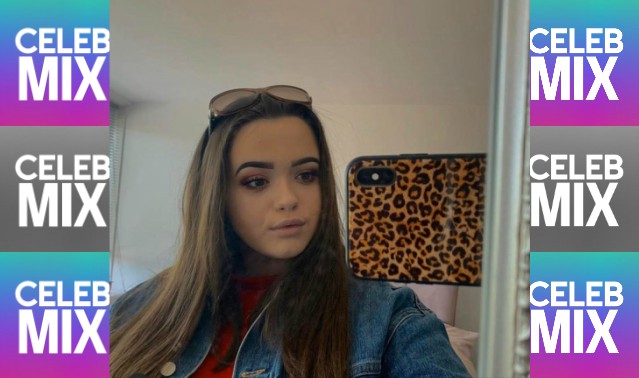 "Ebony Day is the one on the top of my list for YouTubers I love to watch! Her little family is truly the best and the announcement that she was expecting another was so enlightening, especially with her Endometriosis condition!"
Zac Efron – Earning My Victoria's Secret Angel Wings | Gym Time w/ Zac Efro / Chosen by Jade Seebaran (CelebMix Writer)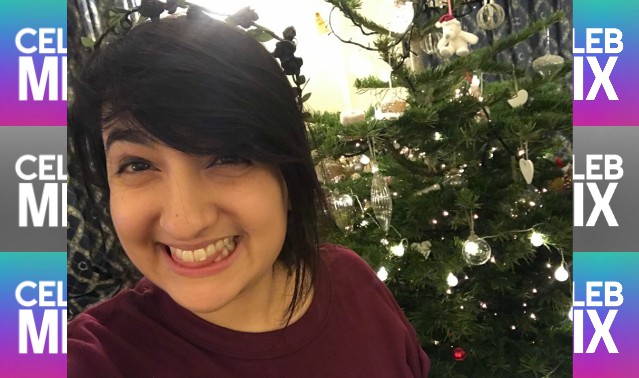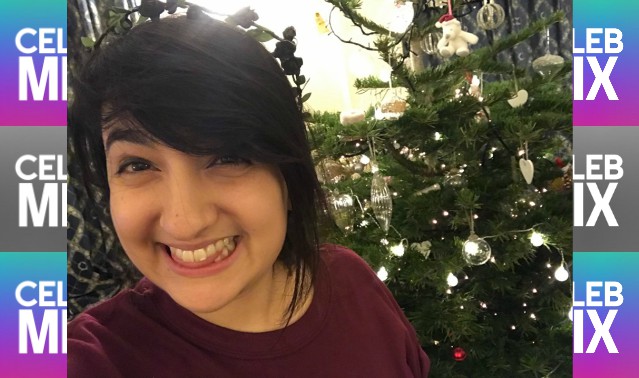 "Who doesn't love a chance to see Zac Efron in the gym?! I've loved Zac since High School Musical and have loved seeing his career progress. I'm really enjoying these Gym Time videos he does as a little window into his life in the gym, plus he works out with fun people. This time was with the Victoria's Secret models and it was so good to see them do actual resistance and weight training to keep their shape rather than just trying to stick to running as the main means of keeping fit; fully showing that resistance training and weights are key to keeping fit and healthy."
CelebMix brought you the news of Zac Efron's YouTube channel launch nine months ago.
David Dobrik – SURPRISING MY BEST FRIEND WITH LAMBORGHINI!! / Chosen by Gloria (CelebMix Writer)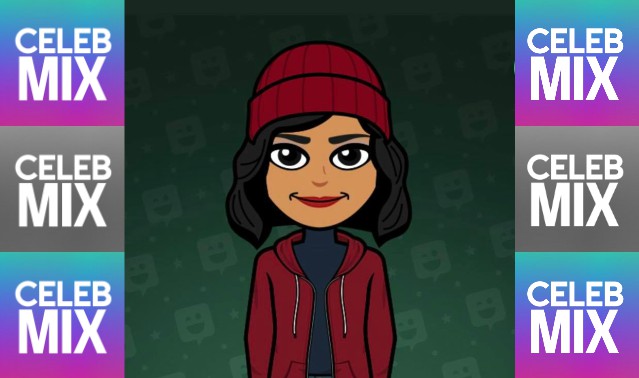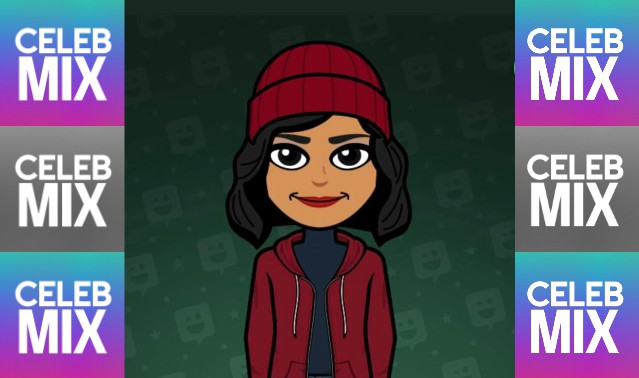 "David Dobrik has become synonymous with free cars — he's given so many out, it's hard to imagine one more being exciting, but seeing Heath Hussar cry like this was so touching and sweet that you can't help but find yourself crying, too."
Evening Standard – Dear Evan Hansen, London: Behind the Scenes with Sam Tutty & West End cast | DEAR EVAN HANSEN / Chosen by Enya Savage (CelebMix Writer)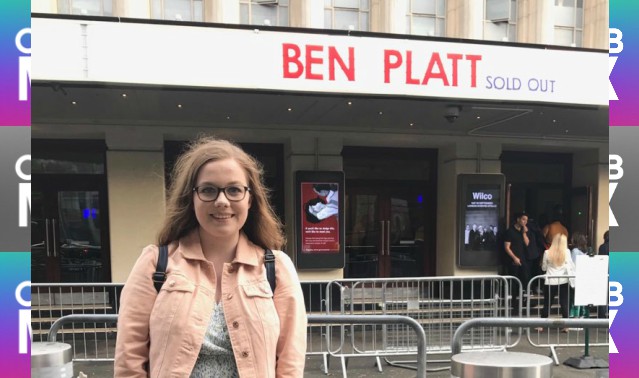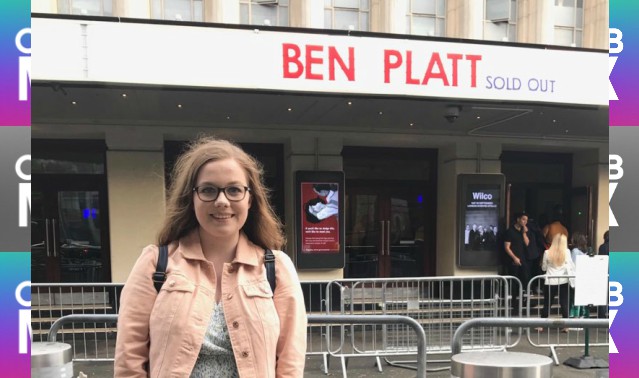 "If you know me, you'll know I'm a diehard Dear Evan Hansen fan, which means it's no surprise this is one of my favourite YouTube videos of the year! After several years of wishing I could see the show, that's now a reality for me as it opened in the West End this year. I love this video that goes behind the scenes with lead actor Sam Tutty, showing props, costumes, and the magic of theatre!"
CelebMix went down to hear Ben Platt talk at Cambridge University in 2019.
Glamour – Niall Horan Watches Fan Covers on YouTube | Glamour / Chosen by Vanessa (CelebMix Writer)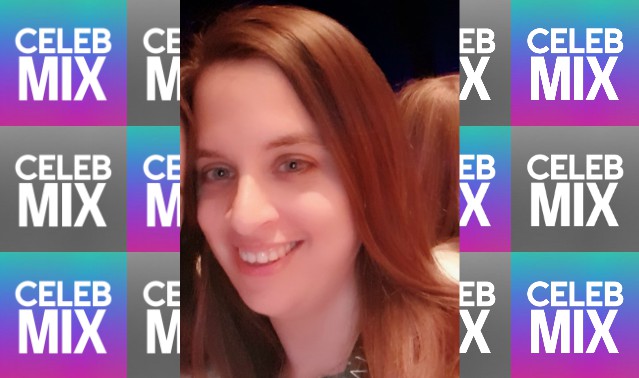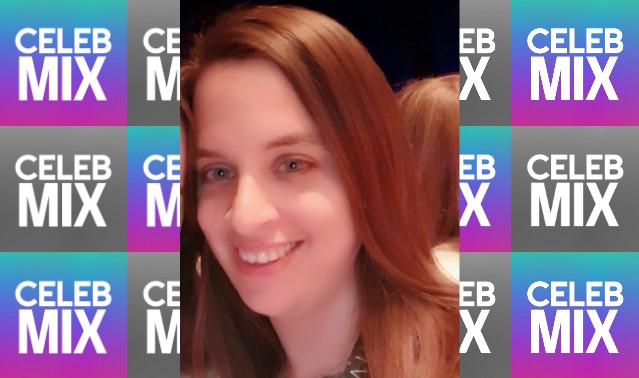 "This video makes me smile from start to finish. Being a singer who's brave enough to share the videos they record on YouTube is a massive thing on its own. But having the artist you cover watching you sing his songs? Is there ANYTHING BETTER? I am not able to sing very well, I play guitar – very badly – but even if I was great, I'd never have the guts to upload a video with my face and my voice in it. So, I am one of those fans watching a video of Niall, while he's watching amazing singers covering his songs! I could not be happier for all of you. All the encouragement and amazing comments he gives all of you. Congrats to you all, please keep going!"
Niall Horan's been releasing more new music recently!
Glamour – Niall Horan and Lewis Capaldi Take a Friendship Test | Glamour / Chosen by Brittany Sims (CelebMix Writer)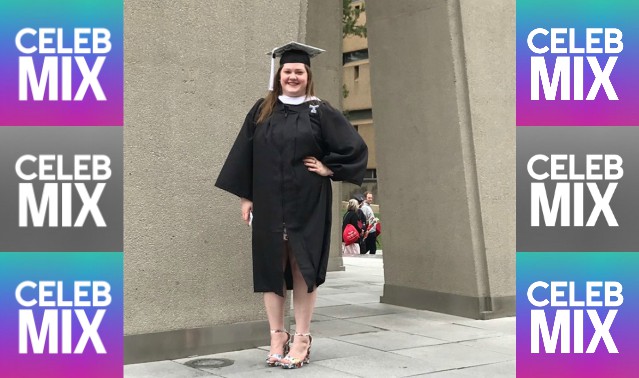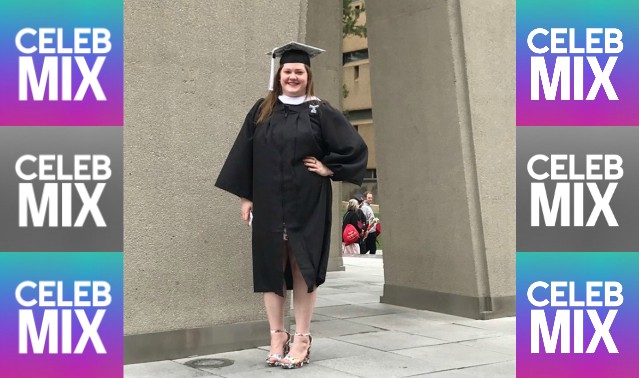 "These two are hilarious! I love their friendship so much. Lewis is crazy, in a good way. I cannot wait to see them on tour together next year. It is going to be a good time."
Capaldi fan? Make sure you've listened to the extended edition of his stunning debut album.
Glamour – Zac Efron and Lily Collins Take a Friendship Test | Glamour / Chosen by Parisa Borghei (CelebMix Writers)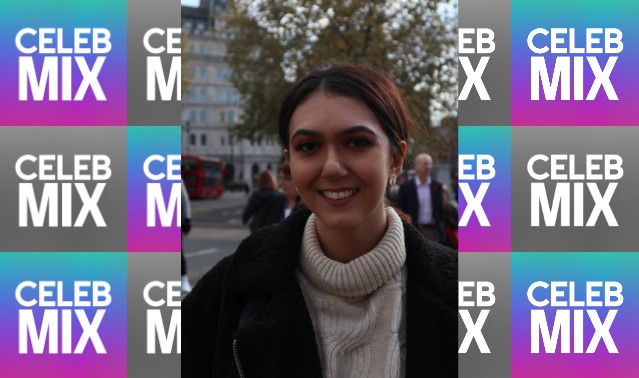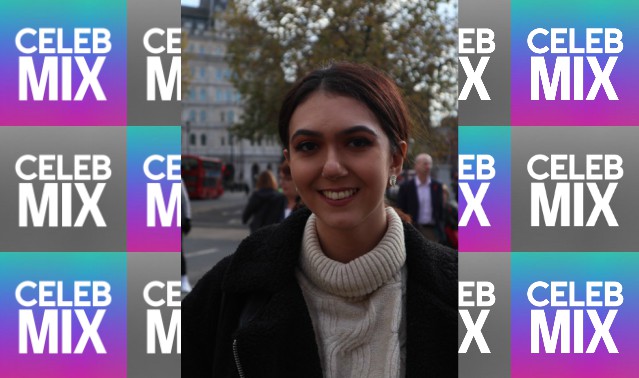 "This YouTube video gave everyone on the internet a melt-down. Part of Zac Efron and Lily Collins' movie promotion for Extremely Wicked, Shockingly Evil and Vile, it was clear that the two A-listers had a close bond even before filming. To them, it was a harmless friendship test recorded on camera, but for fans, it was the ultimate will they, won't they moment that will last forever."
Read more about Extremely Wicked, Shockingly Evil and Vile on CelebMix.
BuzzFeed Celeb – Jake Gyllenhaal Plays With Puppies While Answering Fan Questions / Chosen by Alexandra Nagy (CelebMix Writer)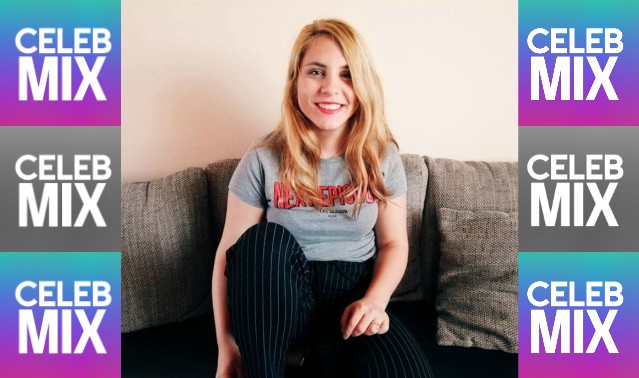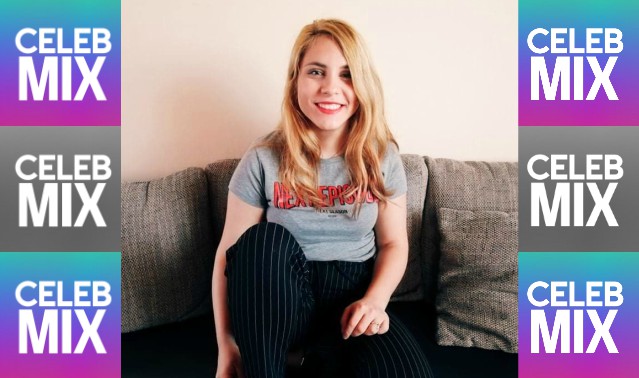 "Jake Gyllenhaal is literally one of my favourite humans on Earth. And it's just adorable how he couldn't properly answer questions while playing with puppies. This video made me want to adopt… a Jake, I mean."
Check out our 2019 favourite Albums, EPs, Singles, Underrated Singles, Album Tracks, Music Videos, Covers, Debut Artists, Films, TV Series', Events, Celebrity Moments, Memories, Success Stories, and CelebMix Articles; all chosen by our writers.
Did we include your favourite YouTube on this list? If not, tell us what your top YouTube videos of 2019 were on Twitter @CelebMix.