The brand new year, 2020, is here; and, in the spirit of the celebration, we've decided to take a look back on the many EPs that have been released in 2019. There has been a whole range of EPs containing different amount of tracks.
Each of our writers have chosen an EP from 2019 that they have adored. Usually, EPs either introduce a new artist or is a lead-up to a full album that will be released at a later date. This is what makes EPs so great because they are a taster of what is to come from this artist. Listen to the CelebMix's Top EPs of 2019 playlist below:
We believe, as the following years go by, more and more EPs will be released; both by major artists in the industry, rising stars, and newcomers. We literally can't wait to see what 2020 brings, but before we do, take a look at the EPs we reckon you need to listen to.
John Newman – A.N.i.M.A.L / Chosen by Katrina Rees (CelebMix Editor)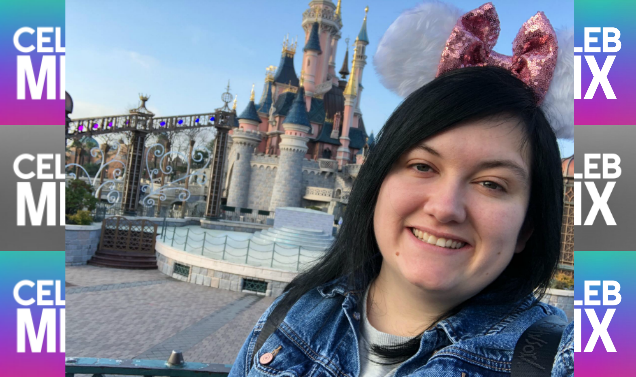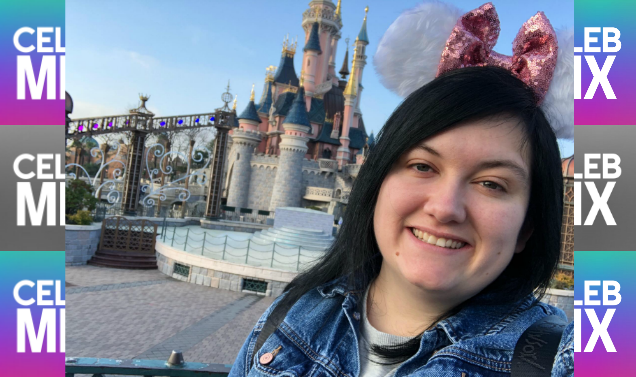 "John Newman has treated us well in 2019 with lots of new music, including the amazing A.N.i.M.A.L EP. He is such an underrated artist who deserves far more attention than what he gets. This EP is catchy, empowering, and heartfelt in equal measures, with John displaying his musical prowess perfectly. He can turn his hand to everything from roaring anthems to emotional ballads, and this EP proves why he is one of the most talented artists in the industry. "
Read our article about the release of John Newman's A.N.I.M.A.L release.
Malou Prytz – Enter / Chosen by Jonathan Currinn (CelebMix Editor)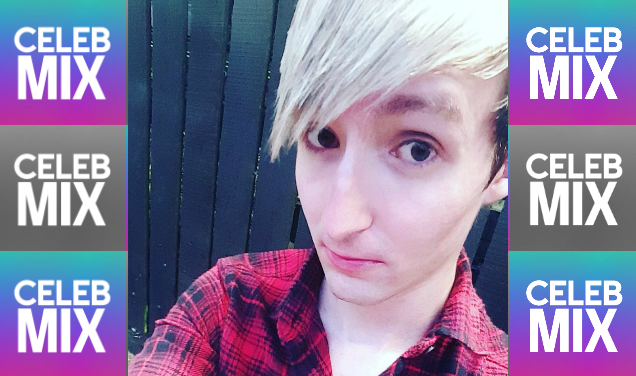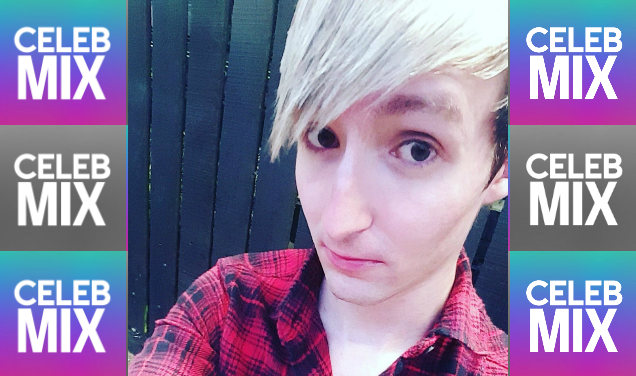 "For the first time ever, I decided to watch Sweden's national selection show for the Eurovision Song Contest 2019, titled Melodifestivalen (which is a massive show in Sweden, some even say bigger than Eurovision itself), mainly because Eric Saade was one of the hosts and Wiktoria was one of the contestants; little did I expect to fall in love with a number of acts and songs from this year, even though none of my faves won the show, one of which was Malou Prytz with her song 'I Do Me'. She later released this EP after making the Final of Melodifestivalen, and I adored every single track on it, with 'Golden Touch' and 'Left & Right' being total standouts! I'm excited to see what Malou Prytz releases in the next couple of years."
Check out all of our articles covering Melodifestivalen 2019.
Grace VanderWaal – Letters Vol. 1 / Chosen by Kelly McFarland (CelebMix Editor)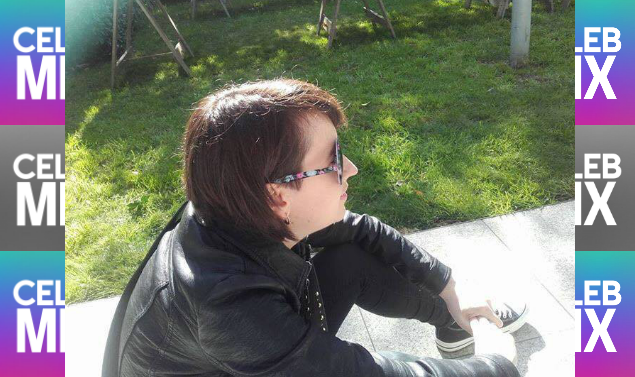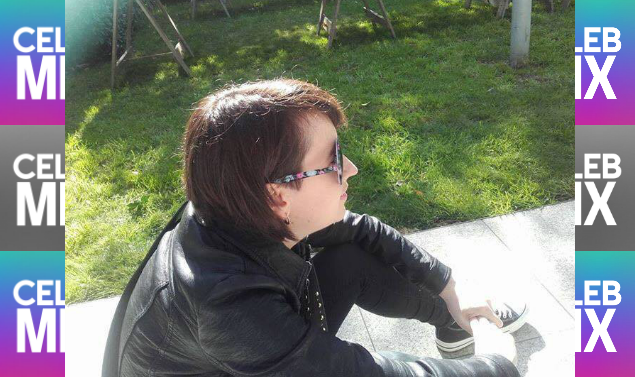 "The whole EP is fantastic and shows Grace's evolution as a singer/songwriter. 'The City' is my favourite track off of it."
We chatted to Grace VanderWaal about her new EP, read the interview now.
Rak-Su – Rome / Chosen by Josephine Sjelhøj (CelebMix Editor)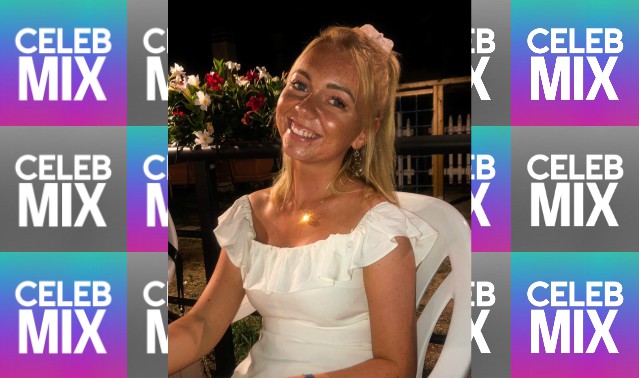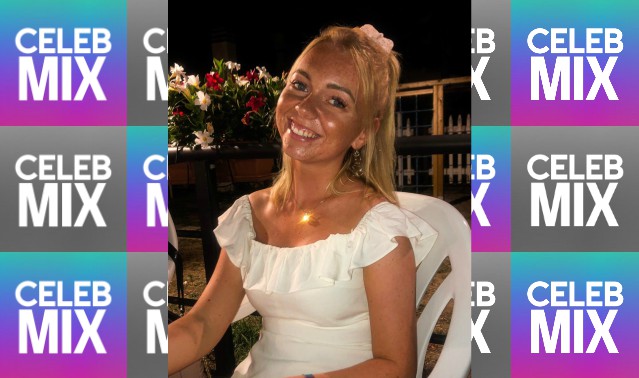 "I'm still of the belief that The X Factor 2017 winners, Rak-Su, are the most underrated artists. Earlier this year, they released their EP Rome and it shows exactly why they deserve more recognition. Rak-Su have been releasing some great new tracks this year and Rome is a small collection of some of the best. If you haven't been introduced to the group yet, this EP is definitely a good place to start."
Find out our thoughts on Rak-Su's Rome EP when it was released in our article.
Tomorrow X Together – The Dream Chapter: Star / Chosen by Michele Mendez (CelebMix Editor)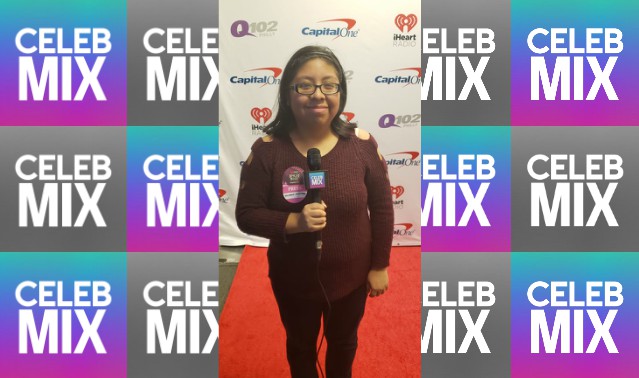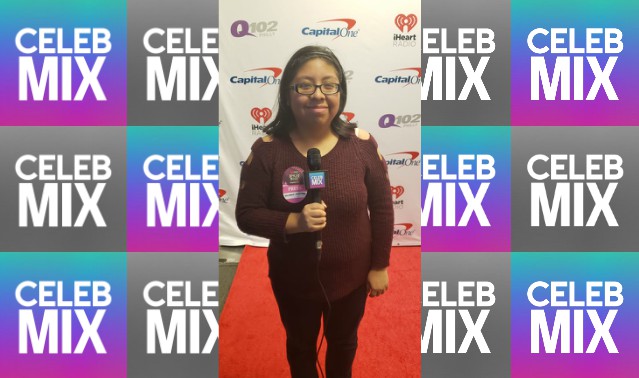 "It's hard to believe, but The Dream Chapter: Star, released only 10 months ago, is what started Tomorrow X Together's musical journey. Although it's only five tracks long, the EP proves quality is far better than quantity, as each song is equally as important and distinguishable as its predecessor. The album's fresh and upbeat sound will remind anyone of the innocent feelings of summer."
Read our article on Tomorrow X Together's 'Cat and Dog' music video.
Twinnie – Better When I'm Drunk / Social Babies / Chosen by Laura Klonowski (CelebMix Writer)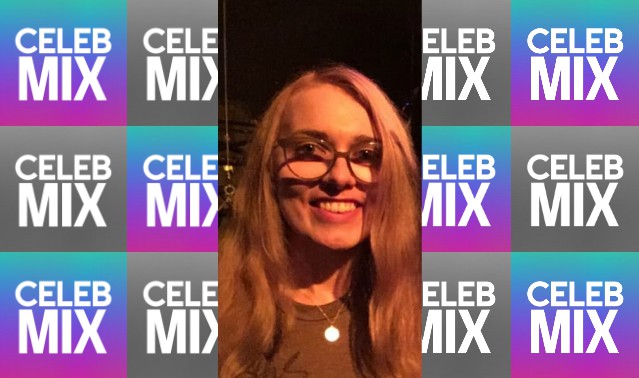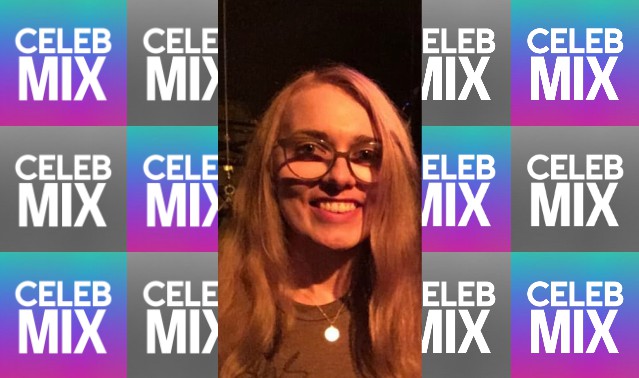 "I discovered Twinnie's music in 2019 and totally fell in love with her powerhouse vocals. This EP is the perfect bridge to her debut LP out this year and gives us a real taste of what is to come. It features a mixture of three standout songs that show different sides to the York singer/songwriter."
Check out our article on Twinnie's live video of 'Social Babies'.
Megan Thee Stallion – Fever (Mixtape) / Chosen by Ellie Nicholas (CelebMix Writer)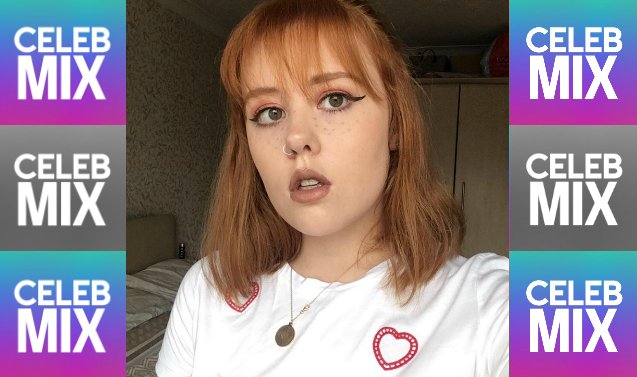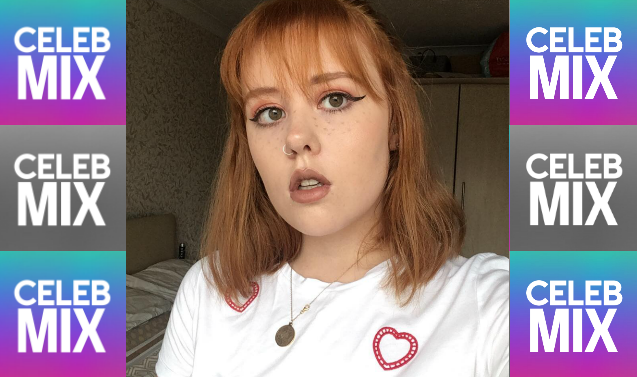 "Megan Thee Stallion started a wave of female empowerment with 'Hot Girl Summer' but her defining work of the year was Fever. Living up to its name, Fever is ignited with bold beats, cutthroat lyrics, and overflowing with power and self-confidence leaving listeners begging for more. Megan has the female rap industry in the palm of her hands without a debut album out yet. Miss Stallion is a star in the making."
Aly & AJ – Sanctuary / Chosen by Brittany Sims (CelebMix Writer)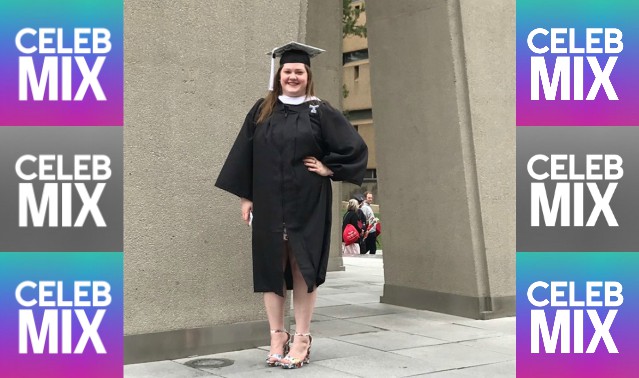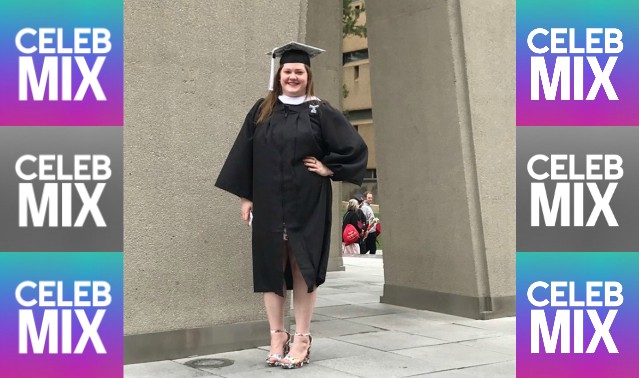 "After releasing their comeback EP, Ten Years, in 2017, I had high hopes for this EP. It lived up to my expectations. The sisters are still proving that they have a place in the pop music world, while simultaneously bringing back the nostalgia. Sanctuary was an underrated piece of music that deserves to get more attention. They are next on my list to see live, and I hope 2020 is filled with more music from them!"
Watch Aly & AJ's music video for "Star Maps".
Lewis Capaldi – Bruises / Chosen by Alexandra Nagy (CelebMix Writer)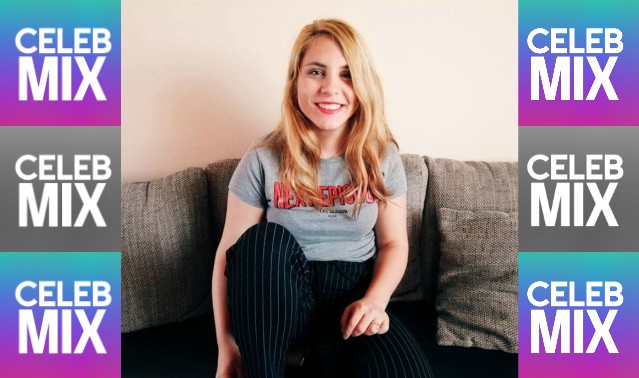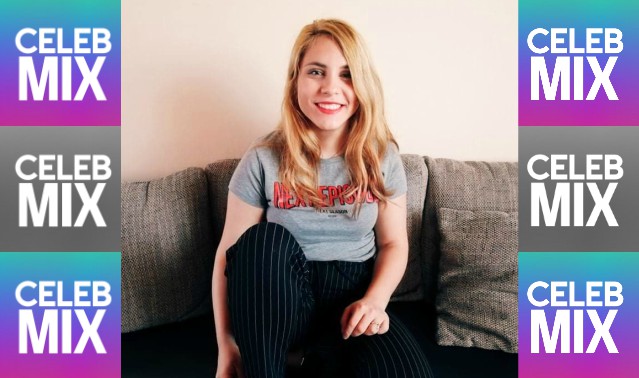 "Lewis Capaldi's rise last year was incredible. He grew into a successful, award-winning musician in front of our eyes, with 'Bruises' being a massive hit. On this EP, however, we could enjoy the beautiful song a little bit more by listening to its acoustic and orchestral versions, as well as a remix by Steve Void."
Read our article about Lewis Capaldi's EP Bruises here.
FINNEAS – Blood Harmony / Chosen by Parisa Borghei (CelebMix Writers)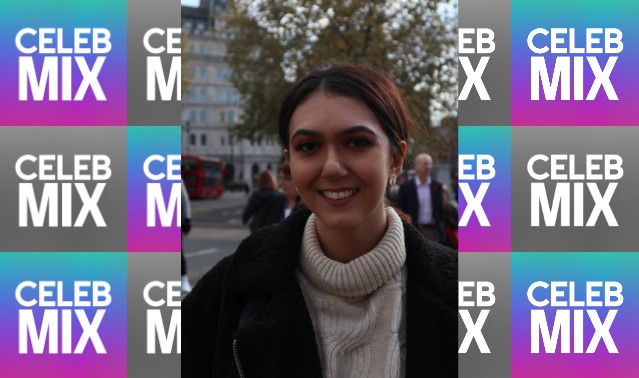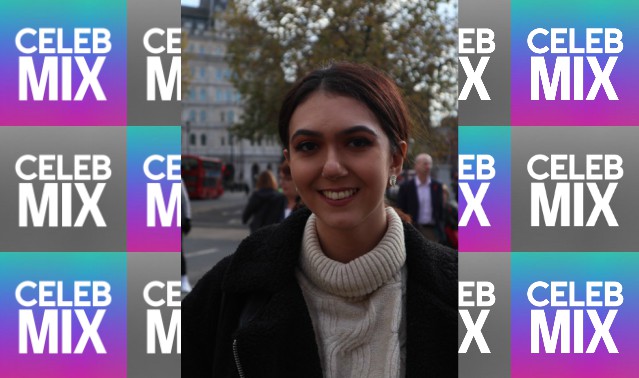 "FINNEAS was my main discovery this 2019. Ever since I learnt about his connection to Billie Eilish, I was instantly hooked. When this EP was released I not only found out that it included the songs that I discovered FINNEAS with, but the EP also included some brand-new songs that fans could listen to as well. The EP is so cleverly produced; the use of sound clips and real-life audio is something I hadn't heard any other artist do prior to listening to Blood Harmony. Each song had its own style and that was refreshing to see, although the EP had only seven songs, the narrative is clear and the listener can understand the story that he is trying to tell."
Check out our article about FINNEAS releasing imagery for his music video for "Break My Heart Again".
The Xcerts – Wildheart Dreaming / Chosen by Nicola Craig (CelebMix Writer)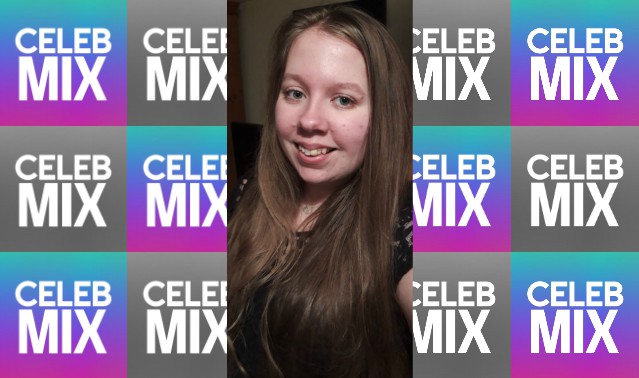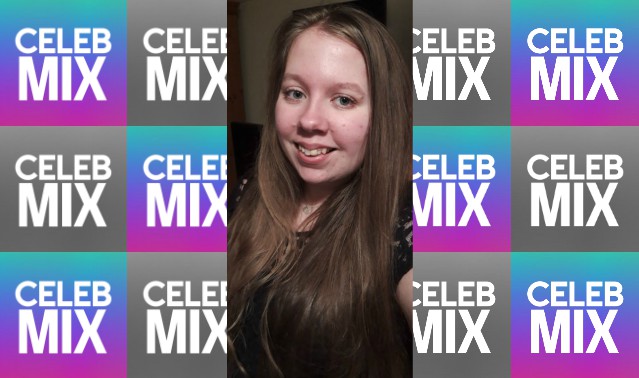 "The Xcerts were a huge part of my 2019, seeing them live numerous times, their Wildheart Dreaming EP was a collection of four of my favourite tracks of the year. Singalong ballad 'You Mean Everything' is a beautiful ode to friends and family and the release is full of emotive pop-rock goodness."
Check out what we made of The Xcerts when they supported You Me At Six at the O2 Academy Bournemouth in our gig review.
Matt Taylor – Volatile / Chosen by Isla Williams (CelebMix Writer)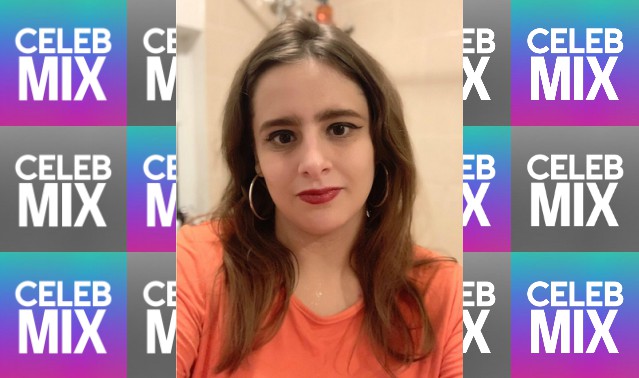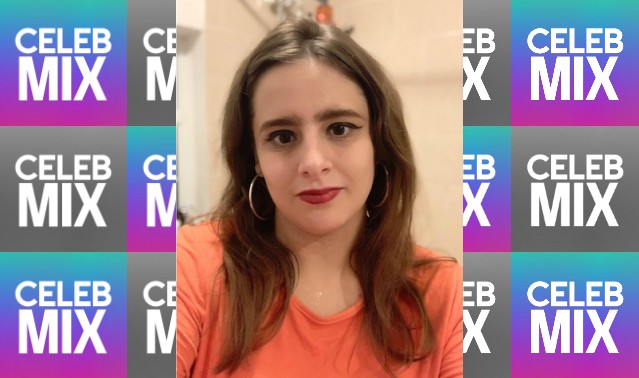 "This is Matt's debut EP, and as well as being a five-track collection of epic pop songs with groovy uptempo electronic beats, this was also one of 2019's most underrated releases. The EP's lead single, 'Body', is a catchy number that definitely deserved to do better on the charts, while 'Volatile' and 'Cut You Off' are club-tastic dance songs that will keep you on your feet. I also got to interview Matt earlier this year to talk to him a bit more about the EP, and it was great to find out about the creative process behind the tracks, as well as Matt's musical influences."
We managed to interview Matt Taylor about his EP Volatile.
Ruel – Free Time / Chosen by Toby Bryant (CelebMix Writer)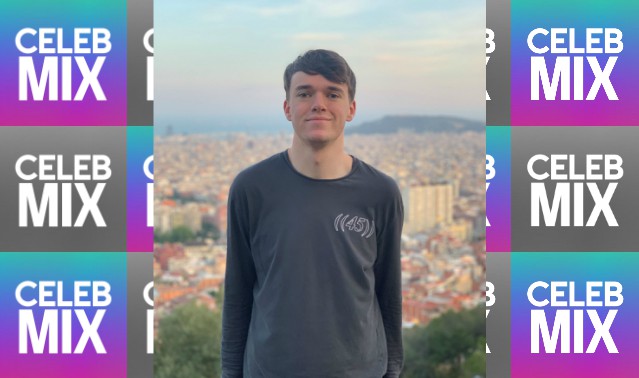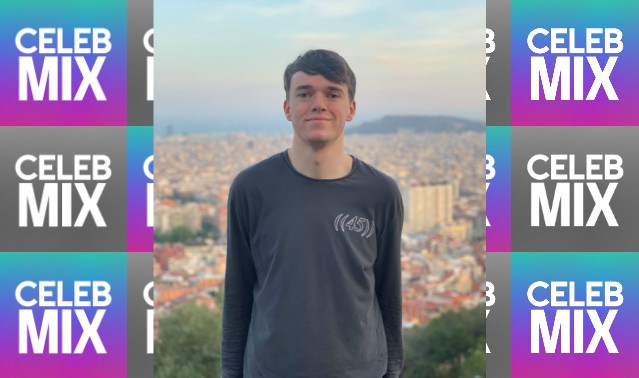 "The first time I saw Ruel play live in Paris' Badaboum in 2018, I was floored by the then 15-year-old's soulful take on alt-pop. Free Time follows on from 2018's acclaimed Ready, as Ruel takes the songwriting reigns more than ever to broach topics from a friend's suicide on 'Unsaid' to the double-edged sword of hitting the limelight so young on 'Hard Sometimes'. Already with his own authentic sound at a level others spend their careers searching for, Free Time proves that Ruel is the real deal."
Check out our article about Ruel's EP Free Time here.
Fletcher – you ruined new york city for me / Chosen by Sofia Esposito (CelebMix Writer)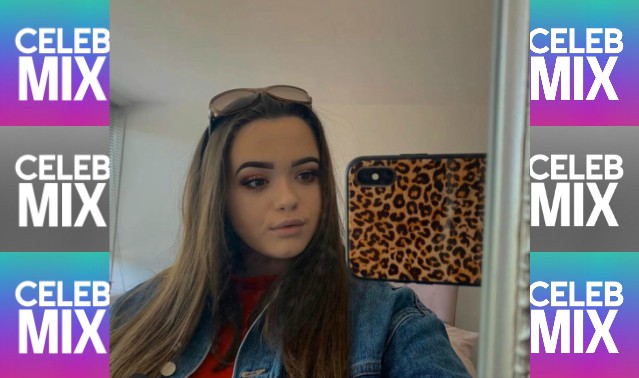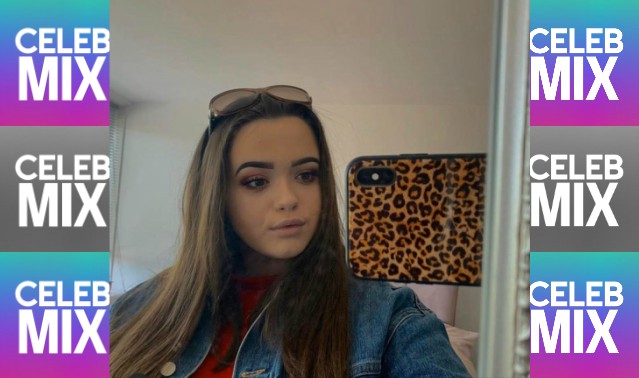 "Throughout the songs, we witness emotion and heartache as if we were there when the experiences happened! It is as if a page of a diary was ripped out and written into songs!"
Read our news article from last year about FLETCHER releasing the single "Undrunk".
Miley Cyrus – SHE IS COMING / Chosen by Philip Logan (CelebMix Writer)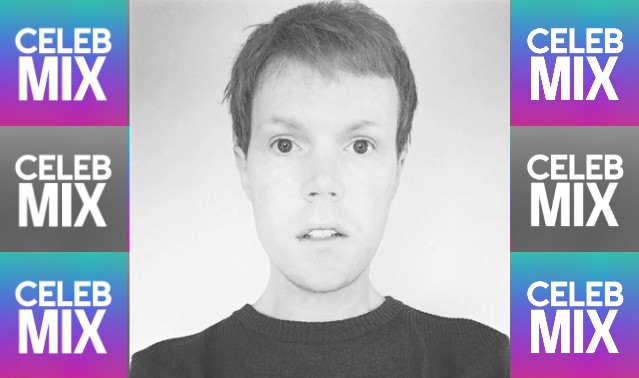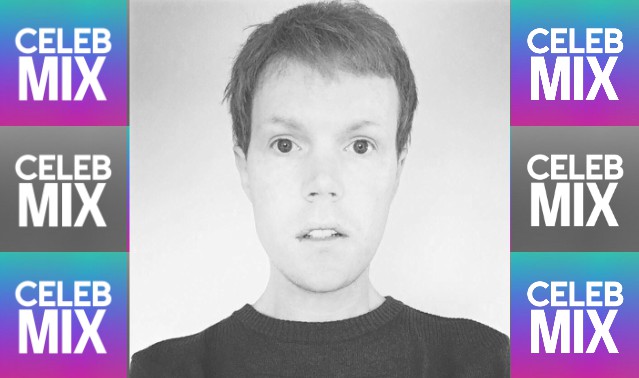 "This is the Miley Cyrus that I LOVE! Feisty, provocative, badass, and unapologetic. She Is Coming is the kind of music I've been waiting to hear from Miley since Bangerz, so I'm here for every single track on this EP!"
Read our article about Miley Cyrus' EP SHE IS COMING.
Kevin Davy White – Element / Chosen by Mark Willis (CelebMix Writer)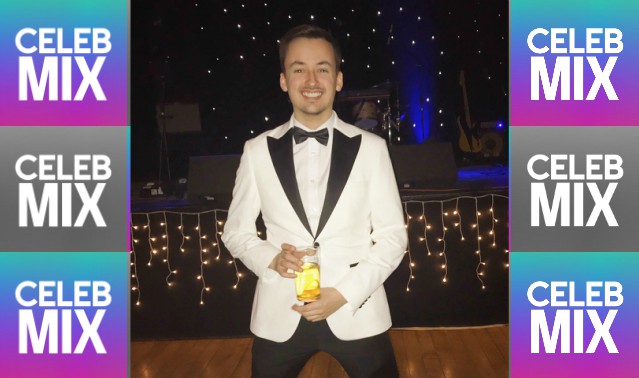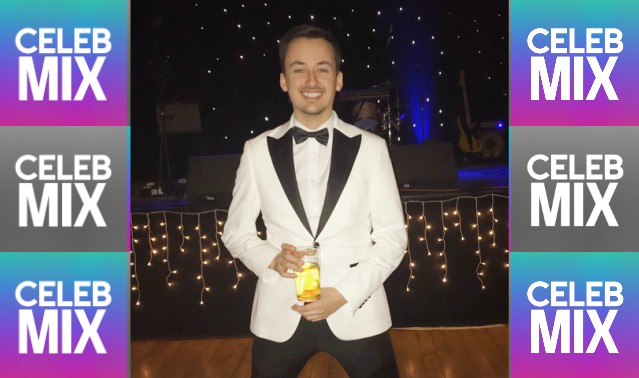 "Element by Kevin Davy White was, without a doubt, my favourite EP released in 2019. All five tracks on the record are worthy of the praise they received and more. By combining musical elements of soul and rock with blues and funk, Kevin has formed his own unique signature sound. The popular Parisian's EP showcases his incredible vocals, legendary guitar skills, and phenomenal songwriting abilities. What's not to love?"
Check out our thoughts on Kevin Davy White's EP Element here.
Epik High – Sleepless in __________ / Chosen by Ayushi (CelebMix Writer)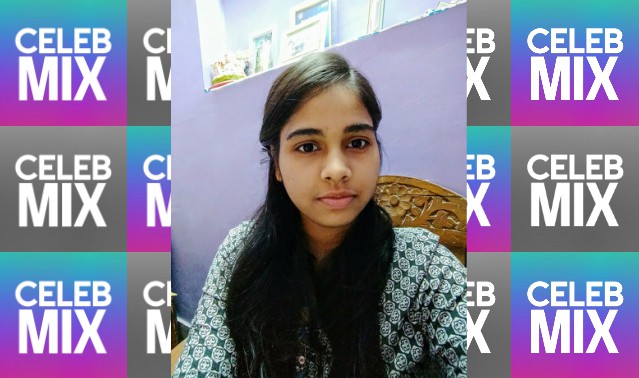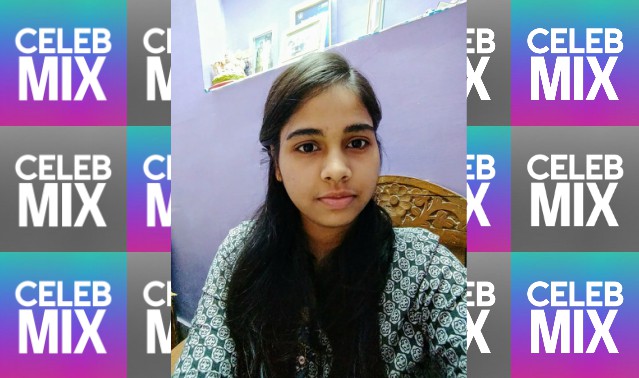 "Epik High are leaving a legacy for their fans and the future generation, telling us some important stories and conveying the much-needed message of hope with utmost honesty. Lasting a bit over 20 minutes, this EP mimics the average human's sleep cycle. With music that resembles lullabies, the tracks have been created to suit the ambience of the night. Consisting of tracks like 'In Seoul', 'Eternal Sunshine', and 'Rain Again Tomorrow', Epik High doesn't shy away from talking about the negative, and exploring pain that affects everyone, making a work that is inclusive. That's what makes it my favorite."
Julia Michaels – Inner Monologue / Chosen by Vanessa (CelebMix Writer)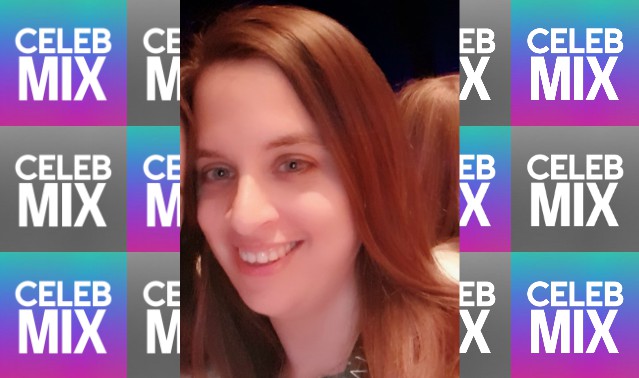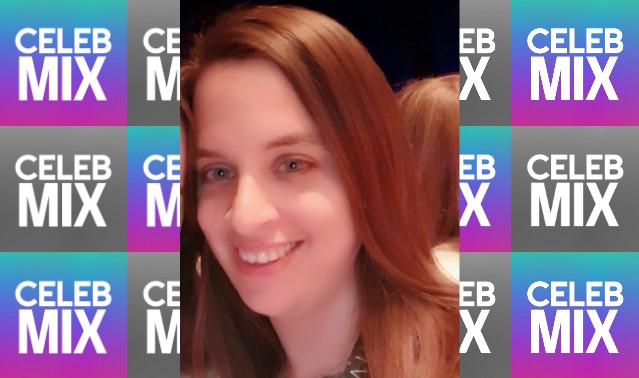 "A lot of great music has been released in 2019, and one of my favourites was Julia Michaels' EP, titled Inner Monologue Part 1 & 2. Her unique voice takes us on a journey about her experiences. Experiences she's brave enough to share with us, as they aren't just about heartache, which is hard enough to deal with. Julia also points out the effects of bullying and how it feels to handle her own anxiety. Her inner monologue comes from within and as much as it helped her to write these EPs, it helped me to listen to the result. It's a five-star release for me."
Read our review on Julia Michaels' EP Inner Monologue Part 1.
Ana Guerra – Reflexion / Chosen by Lynn Macgillivray (CelebMix Writer)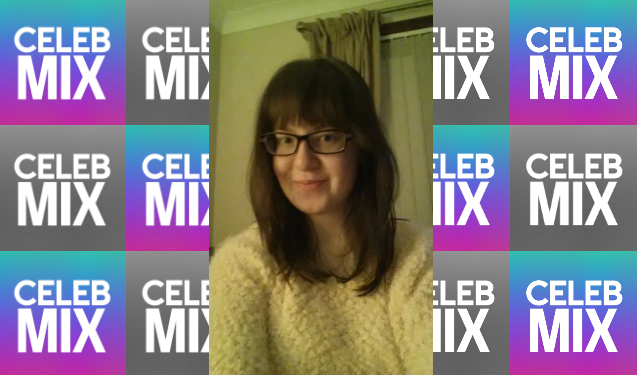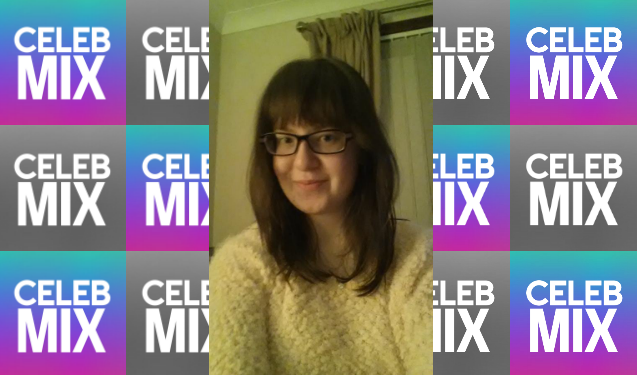 "I discovered Ana on the 2017 edition of Operacion Triunfo, where she made it to the final five of the competition. She always gave memorable performances and was a standout of the year for me from the beginning. The majority of the tracks on her debut EP are radio-friendly, up-tempo tracks, however, Ana still manages to showcase her voice on tracks including 'Despierta' and 'Olvídame.'"
Read more about Operacion Triunfo here on CelebMix.
Wrabel – one of those happy people / Chosen by Enya Savage (CelebMix Writer)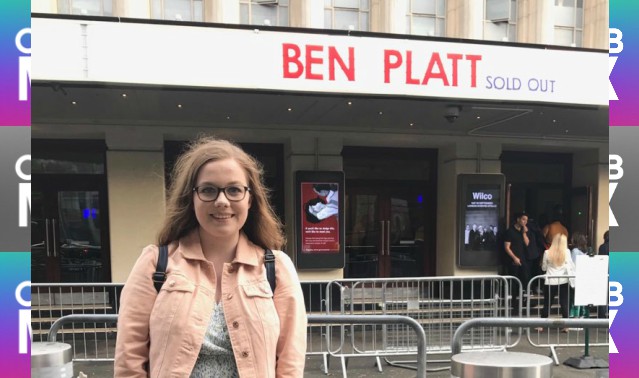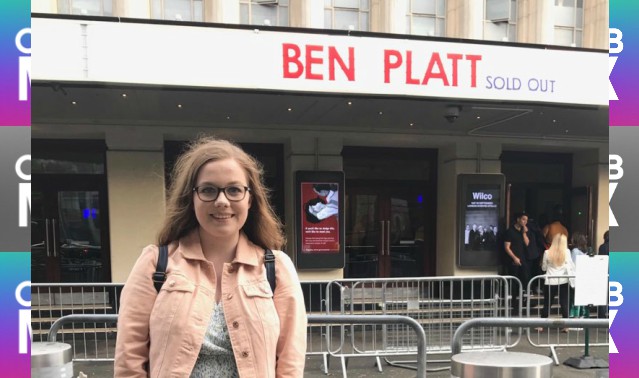 "I'd listened to Wrabel's song 'The Village' before, but I really gained an interest in his music after writing about his single 'Magic' for CelebMix. Since then, I've joined the Wrabel fanclub and highly anticipate every release. One of those happy people is a gorgeous EP with an eclectic mix of songs to suit every listener."
Check out our article about Wrabel's single release "Magic".
Omar Apollo – Friends / Chosen by Katherine Jiang (CelebMix Writer)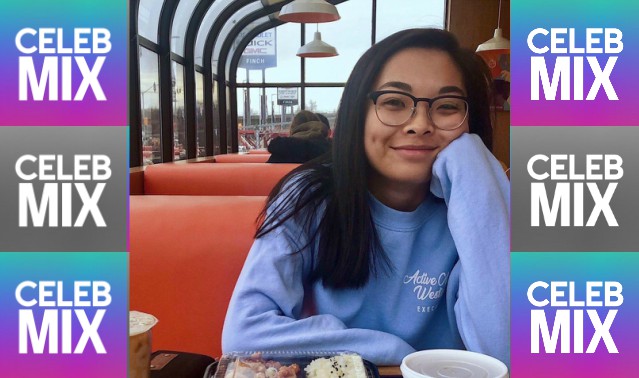 "Friends is such a fun EP. There's nothing more exciting to me than up and comers like Omar Apollo dropping EPs with so many diverse sounds because we have no idea what to expect from them next – but we know it's going to be good. 'So Good' is my favourite song off the EP, it's an injection of energy sandwiched between tracks that'll submerge you in your feels. It's the best 22-minute whirlwind."
Check out our EP review of Omar Apollo's Friends here on CelebMix.
We don't expect you to have listened to them all, but if you have we applaud you! There may have been many great EPs in 2019 but they weren't the only favourites of ours. Check out our 2019 favourite Albums, Singles, Underrated Singles, Album Tracks, Music Videos, Covers, Debut Artists, Films, TV Series', YouTube Videos, Events, Celebrity Moments, Memories, Success Stories, and CelebMix Articles; all chosen by our writers.
Did we include your favourite EP on this list? If not, tell us what your top EPs of 2019 were on Twitter @CelebMix.