The brand new year, 2020, is here; and, in the spirit of the celebration, we've decided to take a look back on the events that we attended in 2019.
In some cases, it was our first time seeing this artist, production, or show; and in other cases, it was our hundredth time – or so we like to think. Here are the 2019 events that we attended which made an impression on us.
Rip It Up the 60s / Chosen by Katrina Rees (CelebMix Editor)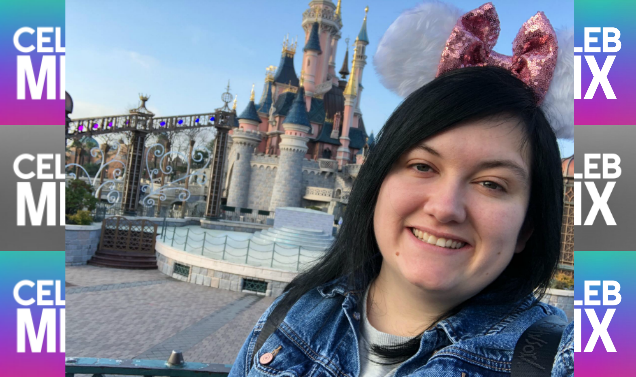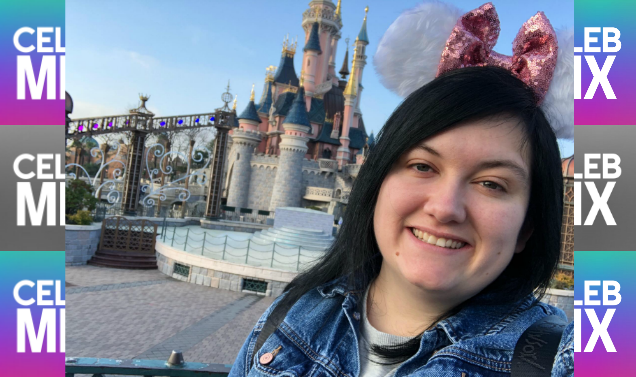 "I have been lucky enough to go to lots of different shows during 2019, but I think my favourite of this year has to be Rip It Up the 60's West End residency. The Garrick Theatre became a regular haunt of mine between February and June and I fell in love with the show, even more, each time I saw it. Not only were the leading men, Jay McGuiness, Harry Judd, Aston Merrygold, and Louis Smith, sensational, but the dancers, singers and band were just on another level. The show exuded so much joy and by the end, I knew the show inside out, so much so that I think I could have joined them on stage! I also came to realise just how much I really enjoy 60's music – I often spend my time in a 90's-now bubble, so it was nice to appreciate the music I wouldn't normally go out of my way to listen to. I've been a big fan of the Rip It Up shows over the years, and have seen them dance through three decades of music, however, the 60's era was by far the most memorable."
CelebMix also chatted to Rip It Up star Melody Thornton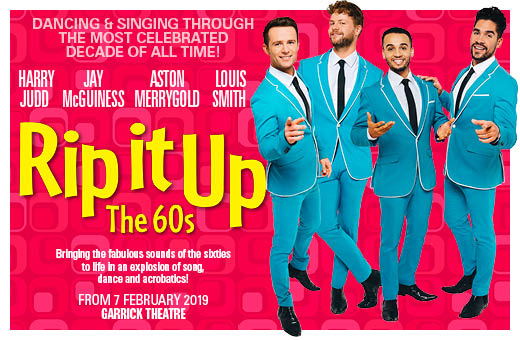 Ariana Grande Sweetener Tour / Chosen by Josephine Sjelhøj (CelebMix Editor)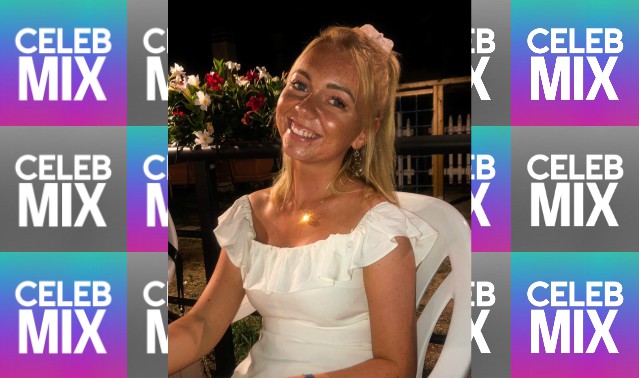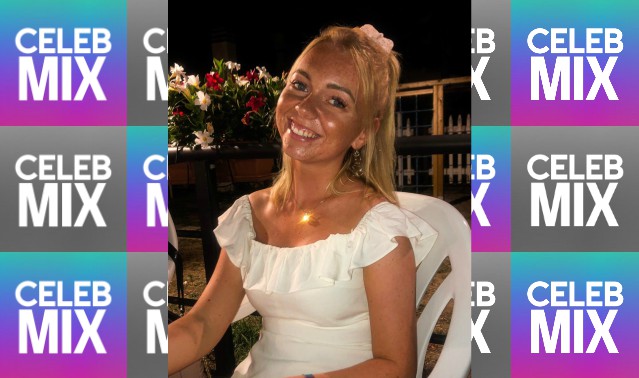 "Ariana Grande is without a doubt the world's biggest pop star at the moment. Having followed her since her Nickelodeon days, it is absolutely wonderful to see her succeed in such a massive way. Her shows for her latest tour were not just regular concerts. It was like watching a masterpiece. Everything from the staging and the vocals to the choreography and outfits was perfection. Ariana's shows are a celebration of love, life, and everything in between. Attending a Sweetener tour show was one of my favourite nights of the year."
Be sure to check out CelebMix's review of Grande's mammoth tour.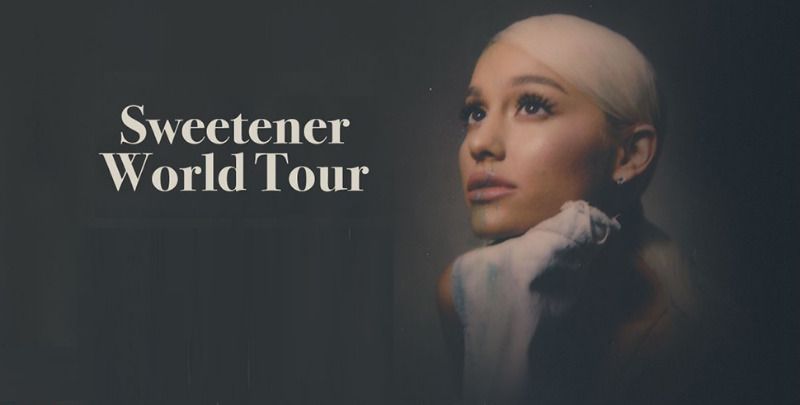 Miz Cracker It's Time Tour at Rubix Nightclub, Guilford with support from Miss Asia Thorne / Chosen by Jonathan Currinn (CelebMix Editor)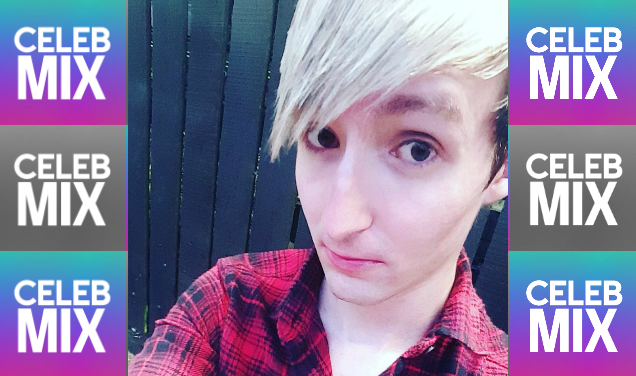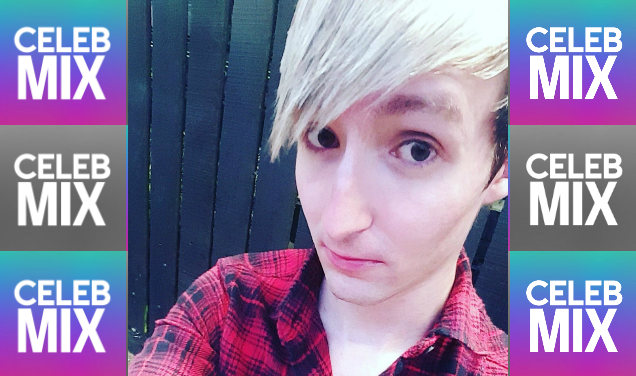 "I don't go to many events throughout each year and so I usually only have a few to choose from, but this year was definitely one of the most difficult to pick, so I went with the one that I enjoyed the most and that was Miz Cracker at Rubix Nightclub in Guildford. I just had a brilliant time. From rooting for her on RuPaul's Drag Race season 10, to seeing her on stage, she just brought it and lip-synced brilliantly throughout her performances, even getting people on-stage for a dance battle. We also had meet & greet tickets and she was so nice and kind, even though it was rushed – nothing new there. Another highlight was the support act, Miss Asia Thorne, who was standing out in the cold greeting every single person who was waiting in line and taking photos with them as they passed by her near the entrance. If that wasn't enough, she went out on stage and she was superb, totally on-form, bringing fire every second, and her lip-syncing was ten-to-none – watch out for Miss Asia Thorne as she's absolutely incredible both on-stage and off-stage."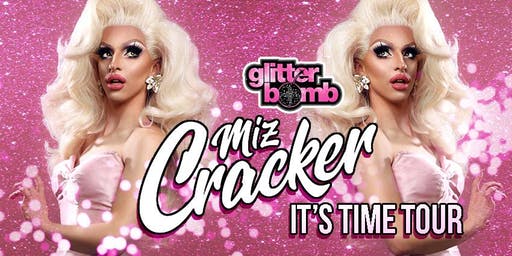 Waitress on Broadway / Chosen by Michele Mendez (CelebMix Editor)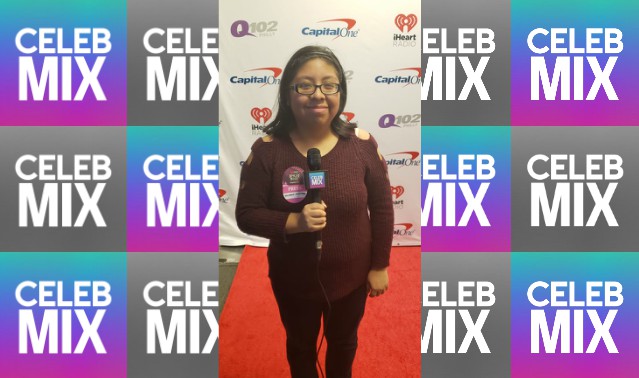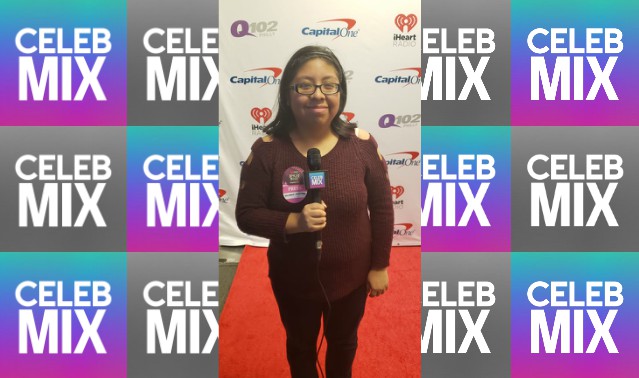 "For the past three years at Broadway, fans have been graced with the captivating, emotional, and witty storyline of Waitress. In that time, fans have seen a variety of rotating castmates play the lovable characters, and each cast brings its own individual charm and humour. Apart from its compelling narrative, Waitress has a soundtrack that will immediately entice every listener. The musical will be missed at the Brooks Atkinson Theater."
Waitress composer Sara Bareilles surprised commuters with a performance at St. Pancras International last year. Here's what went down.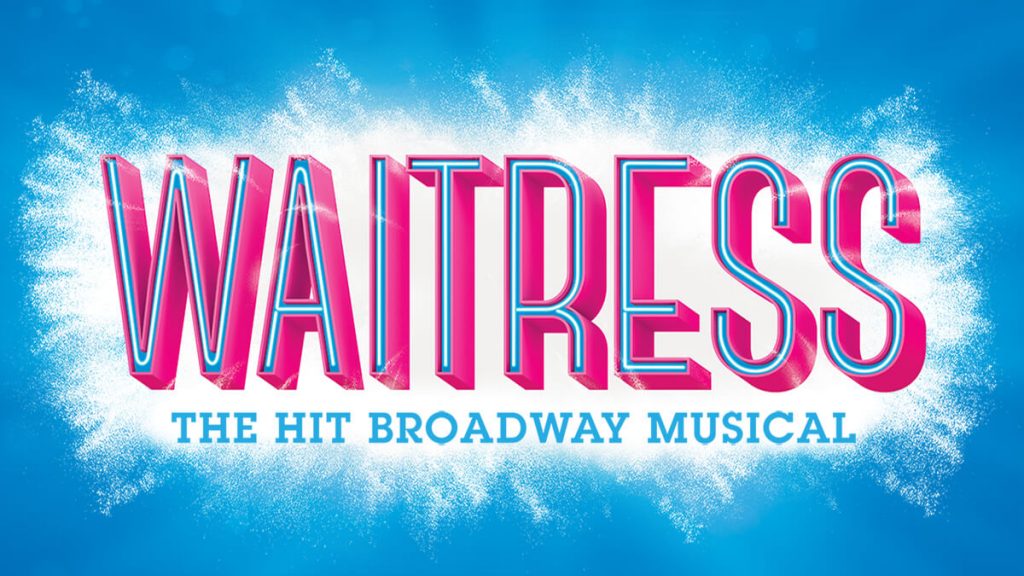 The Sentebale Concert with Rita Ora & Prince Harry / Chosen by Kelly McFarland (CelebMix Editor)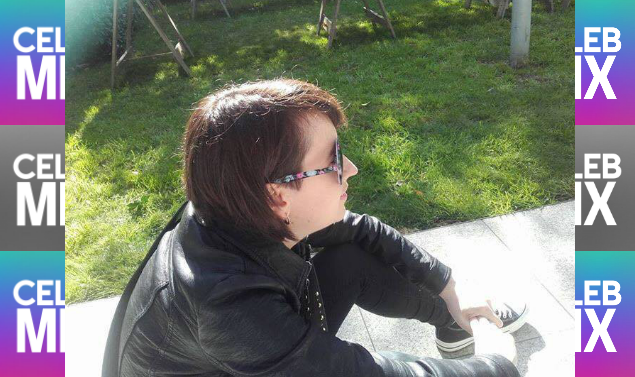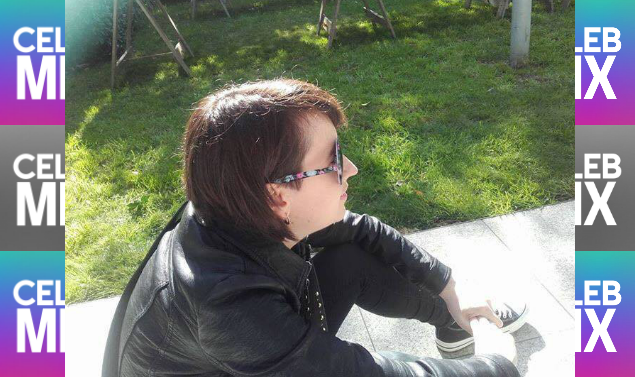 "This was an amazing evening at Hampton Court Palace for a very worthy cause, Prince Harry's charity Sentebale."
Be sure to check out Kelly's review on CelebMix.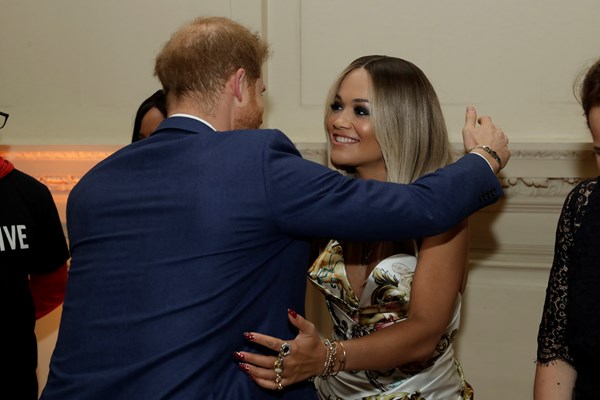 Charli XCX at the O2 Academy Brixton / Chosen by Toby Bryant (CelebMix Writer)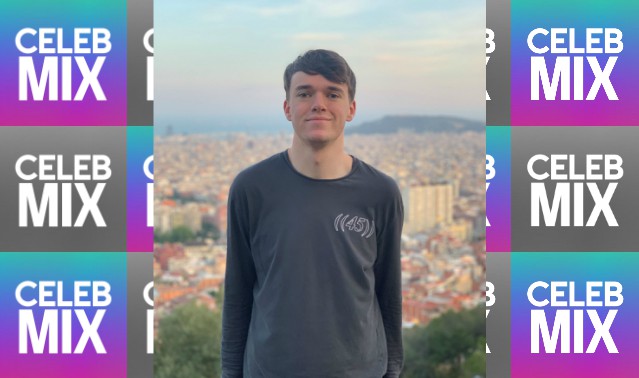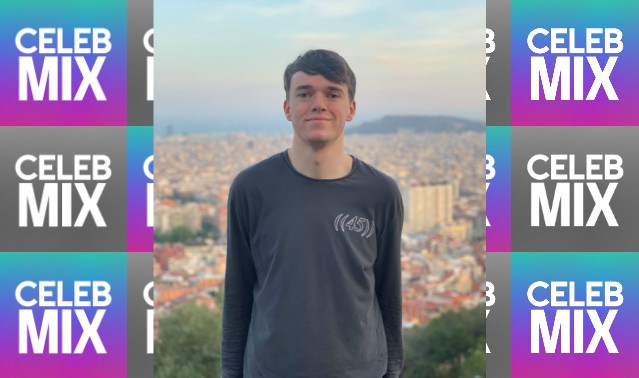 "Charli XCX's sell-out show at Brixton's O2 Academy on Halloween this year was a cathartic night. The pop connoisseur's biggest ever headline set came four years after switching her priorities from commercial success to looking for something more. XCX found that alongside the likes of A.G. Cook, SOPHIE, and PC Music in compact underground clubs across the world. Now, she's championed forward-thinking electropop so fiercely, those little club spaces are 5,000 strong crowds at Brixton's prestigious stage. Christine and the Queens, Brooke Candy, and Rina Sawayama all featured on a night when XCX let her latest record, Charli, shine."
CelebMix reviewed Charli XCX's third studio album Charli in September last year.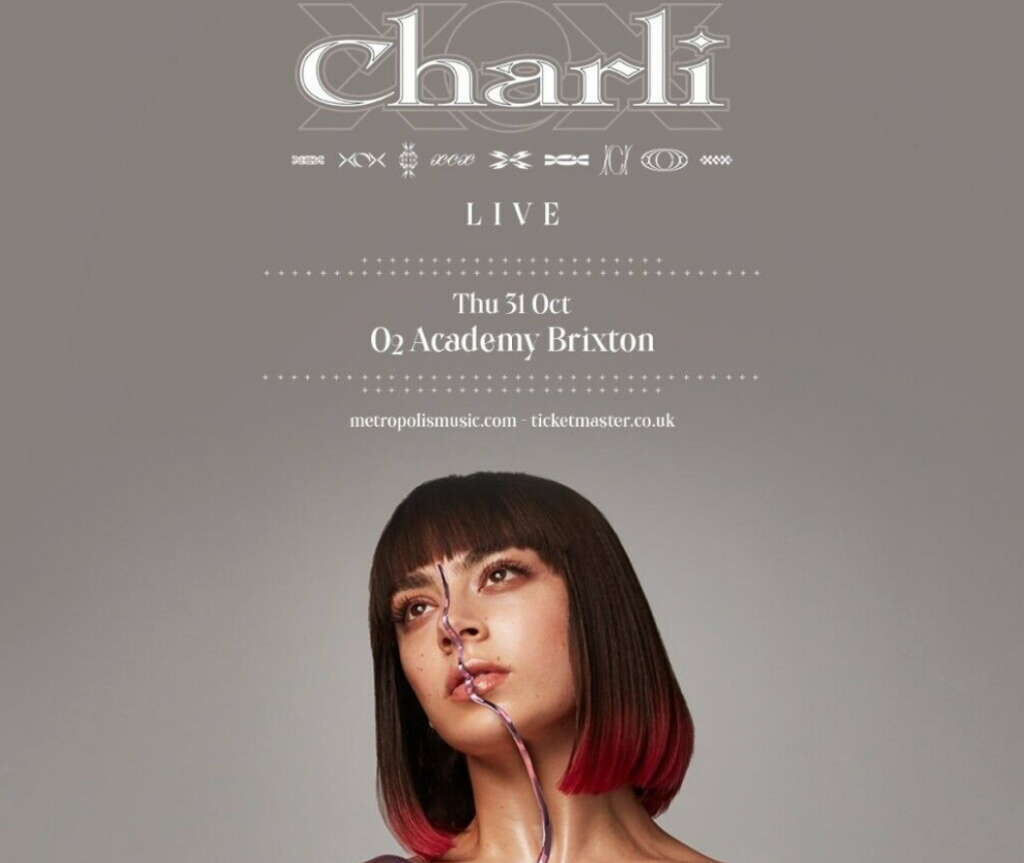 Blink-182, Simple Plan, and Neck Deep in Toronto (Enema of the State 20th Anniversary Tour) / Chosen by Katherine Jiang (CelebMix Writer)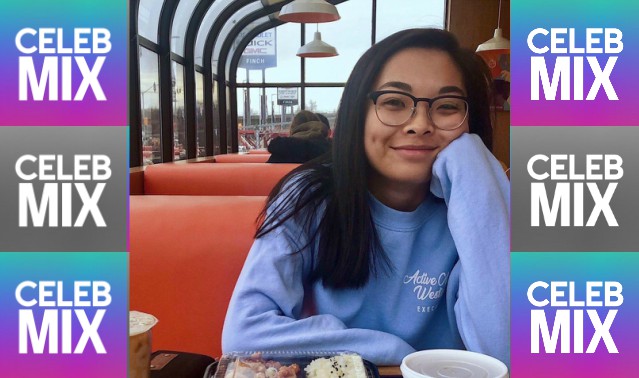 "While it was disappointing to hear that Lil Wayne wasn't going to be opening at the Toronto date of the Blink-182 tour, hearing that Simple Plan were performing absolutely made up for it. It was a night featuring three different eras of coming-of-age pop-punk bands (Blink-182, Simple Plan, Neck Deep), and all three bands had incredible performances. The music that these bands put out captured the highs and lows of so many fans' teenage years and the sense of community and connection at this show was incredible."
Have you heard Simple Plan's recent release 'Where I Belong'?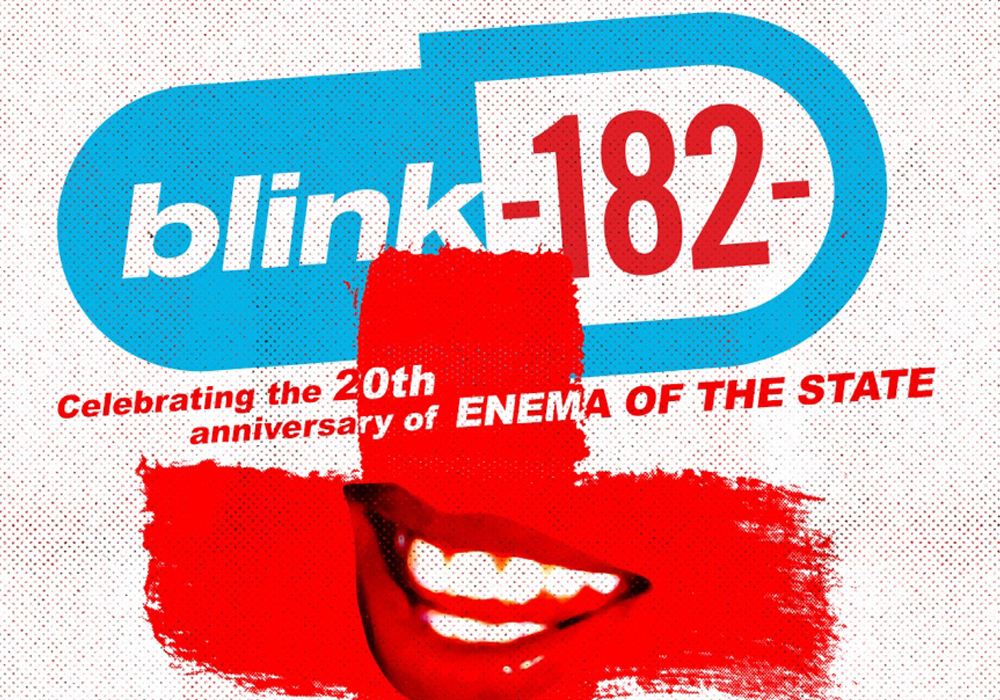 Olly Murs at The O2 Arena / Chosen by Chloe Bishop (CelebMix Writer)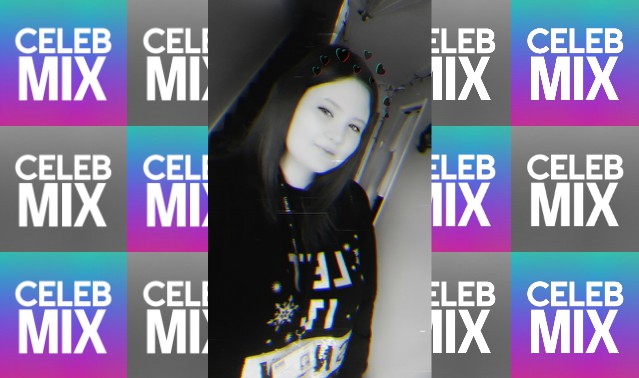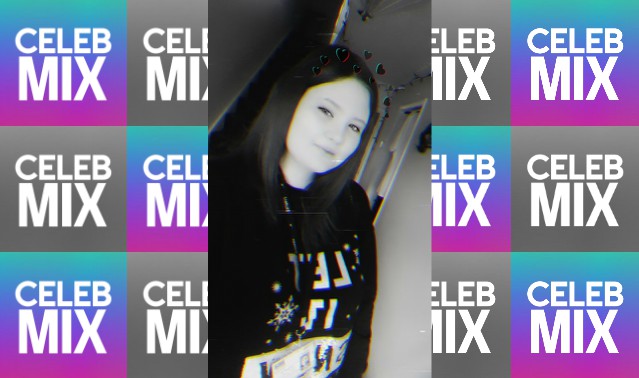 "I went to see Olly Murs' tour at London's O2. I really love Olly and I have had been wanting to see him live for 20 years! This year in May, I had that opportunity to catch him at the O2 which was an amazing experience."
Read our Olly Murs review from his tour last year!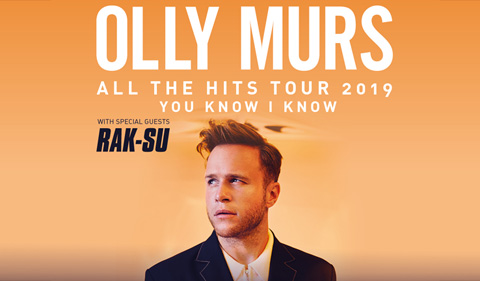 Anne-Marie at Omeara for War Child / Chosen by Nicola Craig (CelebMix Writer)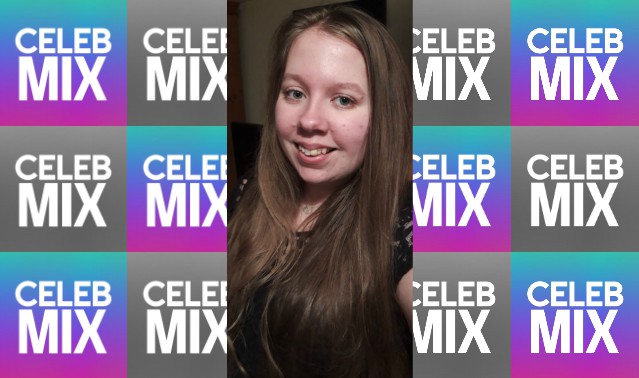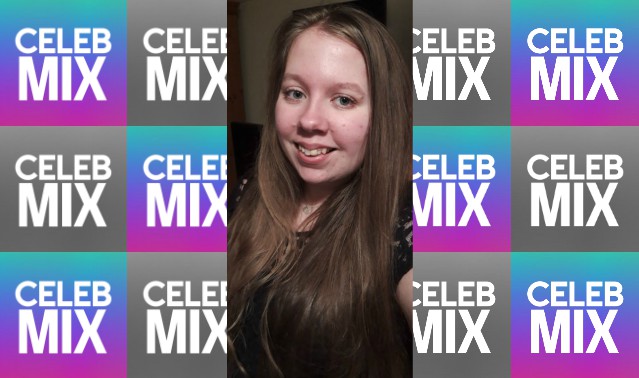 "Omeara in London is one of my favourite venues in the world, I think it's impossible for a show to not be great there. Anne-Marie is one of my favourite artists. Put the two together, especially for a great cause like War Child, then what more could I really have asked for? If I could relive this show once a month, every month of my life, I'd be a very happy lady."
Here are five things we loved about Anne Marie's War Child collaboration.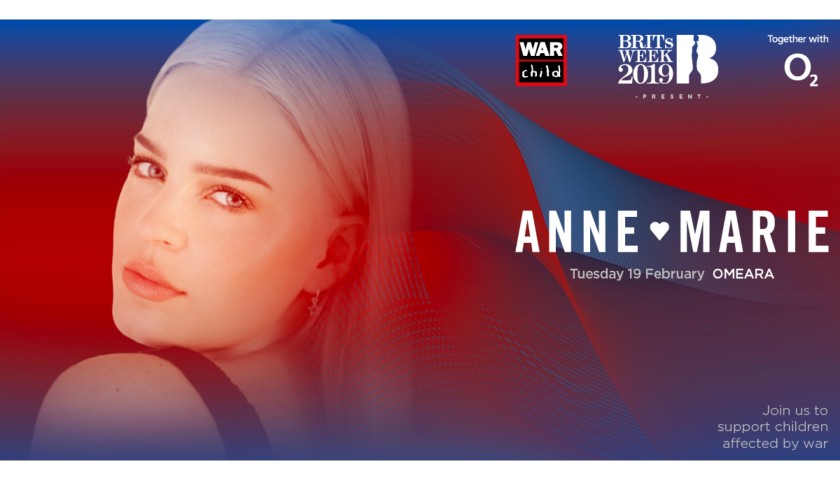 The 1975 at The Brighton Centre / Chosen by Sofia Esposito (CelebMix Writer)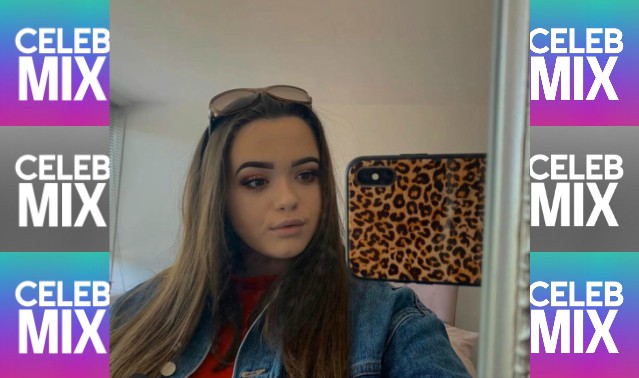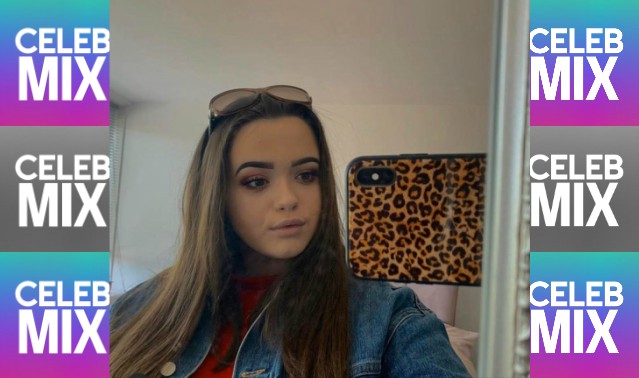 "Wow. What a night that was! At the beginning of 2019, my year started right with the incredible gig full of photogenic moments and colourful visuals! With large lettering to accompany each song, the atmosphere was incredible."
The 1975 also took to big festival stages, such as Reading Festival last year, read more on CelebMix.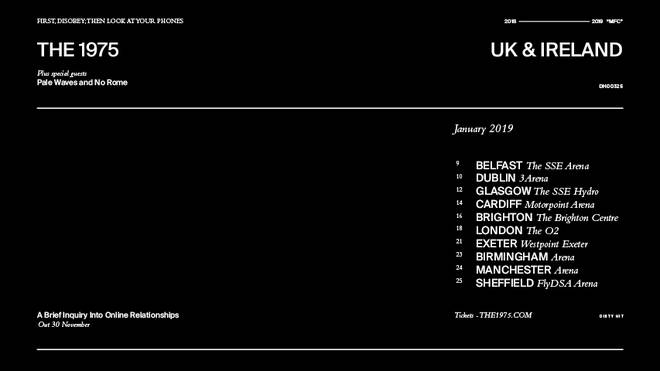 Panic! at the Disco at the Capital One Arena / Chosen by Gloria (CelebMix Writer)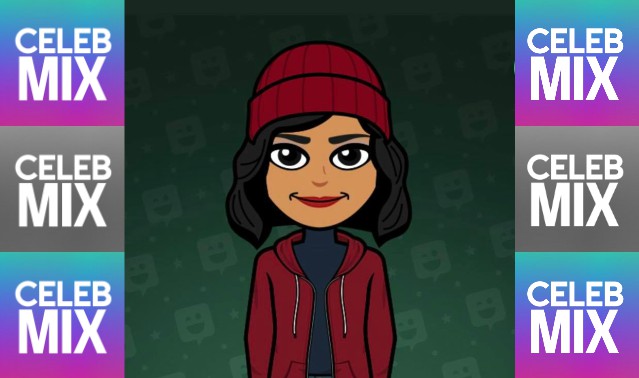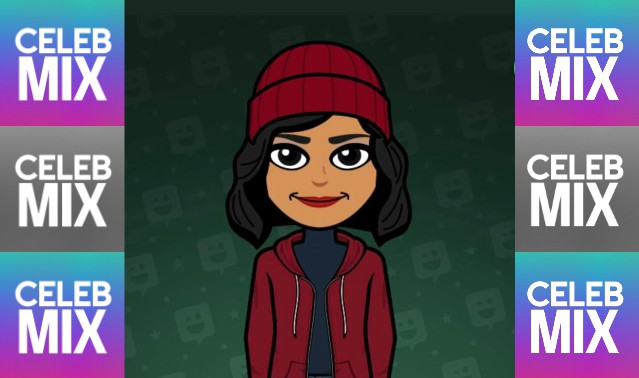 "I've been a fan of Panic! at the Disco for years – a large portion of my teens was spent blasting Pretty. Odd.. But seeing one of my favorite artists from the floor seats (and then getting to high five Brendon Urie during the show) easily finds itself as one of my favorite memories of the year. Maybe even a lifetime."
Read more about the gig with CelebMix's concert review.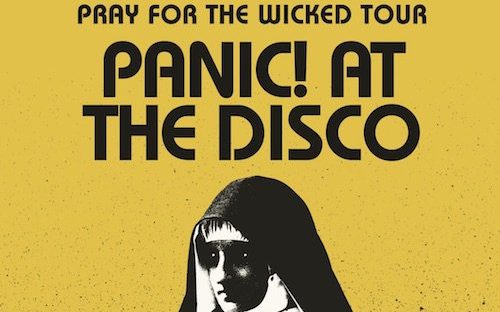 P!nk's Beautiful Trauma Tour / Chosen by Vanessa (CelebMix Writer)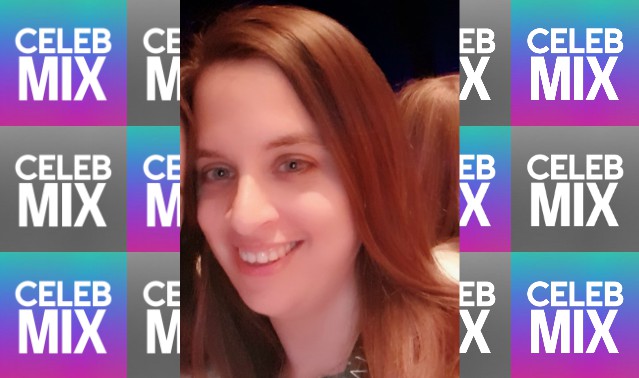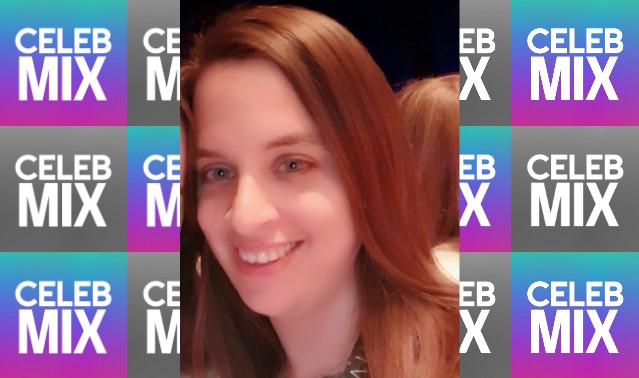 "P!nk's music found me in the hardest phases of my life. Again and again, her music was on the radio, her music videos were on the TV during the moments I needed them the most. Since I was 17 years old, P!nk has been my queen, she's one of my heroines I look up to and get the encouragement to keep going in moments I am not sure how I will make it through the day. Her amazing voice is even more captivating and powerful on stage. Being one of a few thousand audience members during her Beautiful Trauma World Tour this year showed me again what a rocket she is. Powerful, loud, honest and the most hilarious ever! Including seeing her flying through the stadium to her first encore song of the night: 'So What'!
CelebMix walks you through P!nk's latest album, Hurts 2B Human, track by track.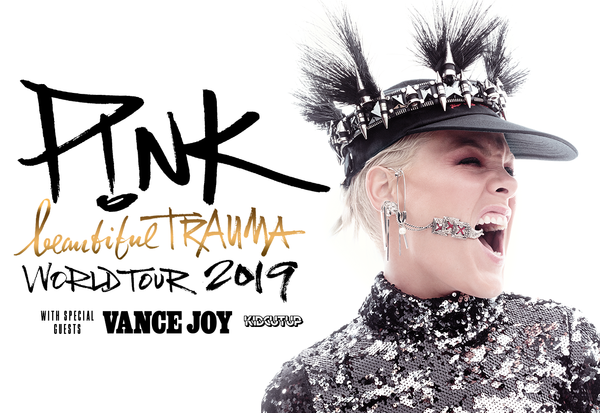 Drake at The O2 Arena / Chosen by Parisa Borghei (CelebMix Writers)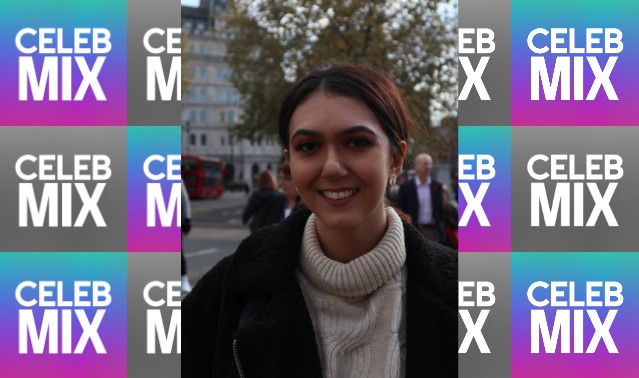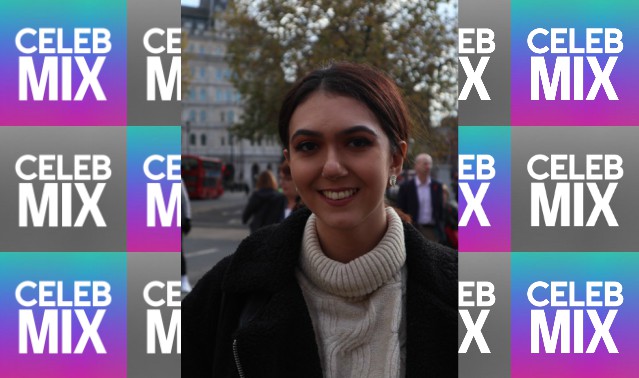 "Seeing Drake was always on my bucket list, funnily enough I was in Toronto when he last performed in London, so seeing him live up so close and singing along to every song was so special to me. His concert and the energy in The O2 Arena was truly something I'll never forget."
Don't miss CelebMix's review of the show!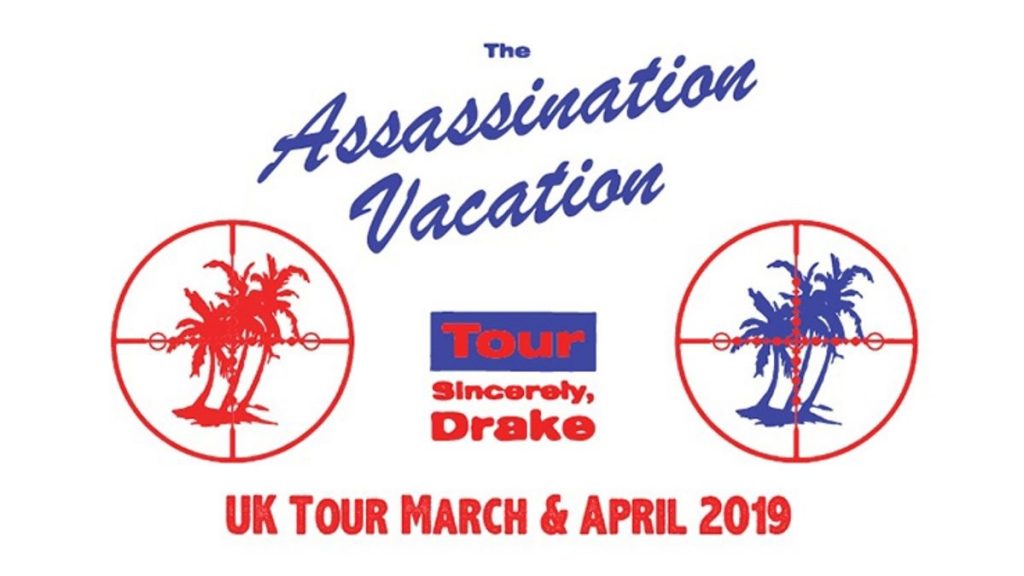 Jonas Brothers' Happiness Begins Tour in Philadelphia / Chosen by Brittany Sims (CelebMix Writer)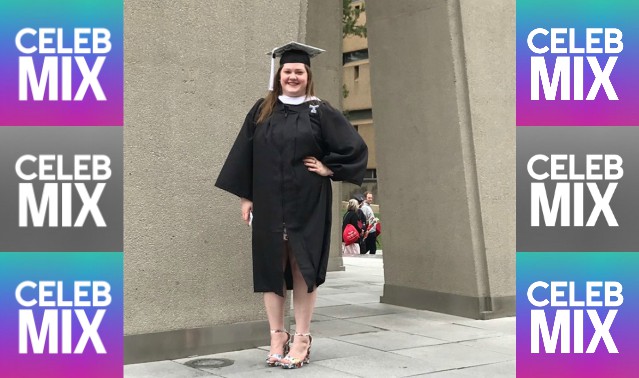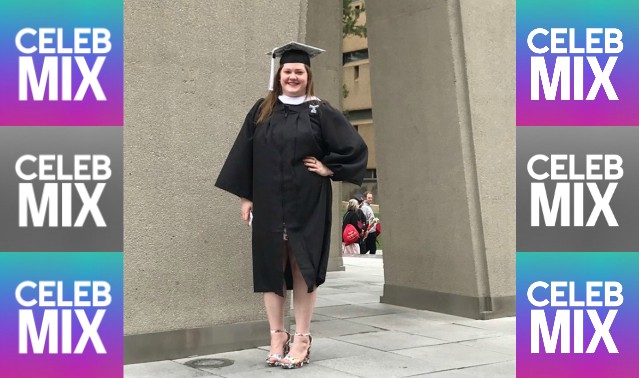 "I never thought I would be writing this in 2019. I actually got to see Kevin, Joe, and Nick Jonas perform together for the first time. The best moment of 2019 and one of the top five moments of my life. It is amazing that they reunited and to see how happy they were up on that stage made the comeback so much better. This is the beginning of beautiful comeback."
Brush up on your Jonas Brothers lyrics with the full set-list here.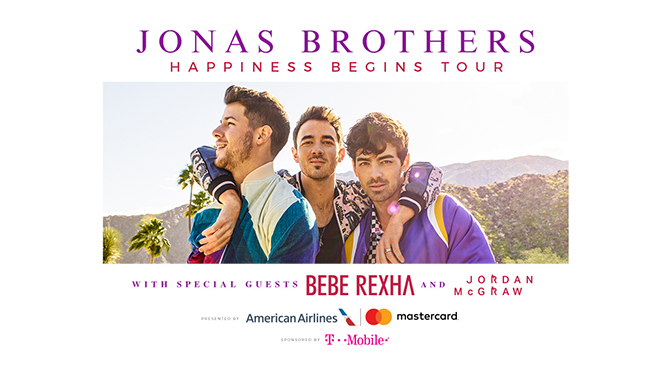 Come From Away opening on The West End / Chosen by Enya Savage (CelebMix Writer)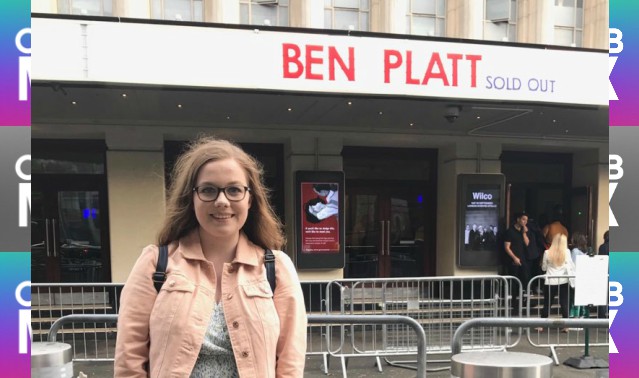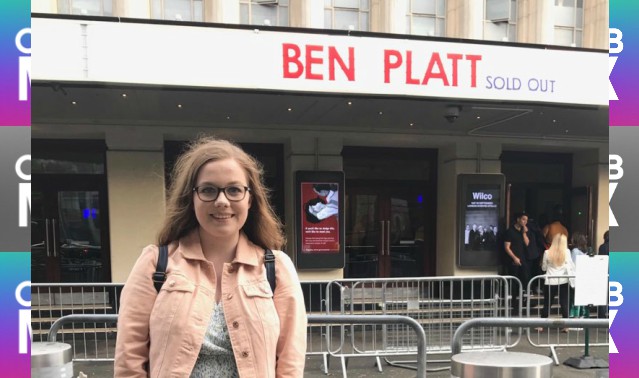 "I was lucky enough to see this show just after it opened, with not really any idea what it was about other than the tragedy of the 9/11 attacks. 'How can they make 9/11 into a musical?', is a question I'm often asked. In all honesty – it just works. Telling a true story that goes beyond what happened in New York shows how even the smallest communities were affected in ways you wouldn't expect. I think London is lucky to have this amazing, heart-wrenching show, and I expect it will run for a very long time."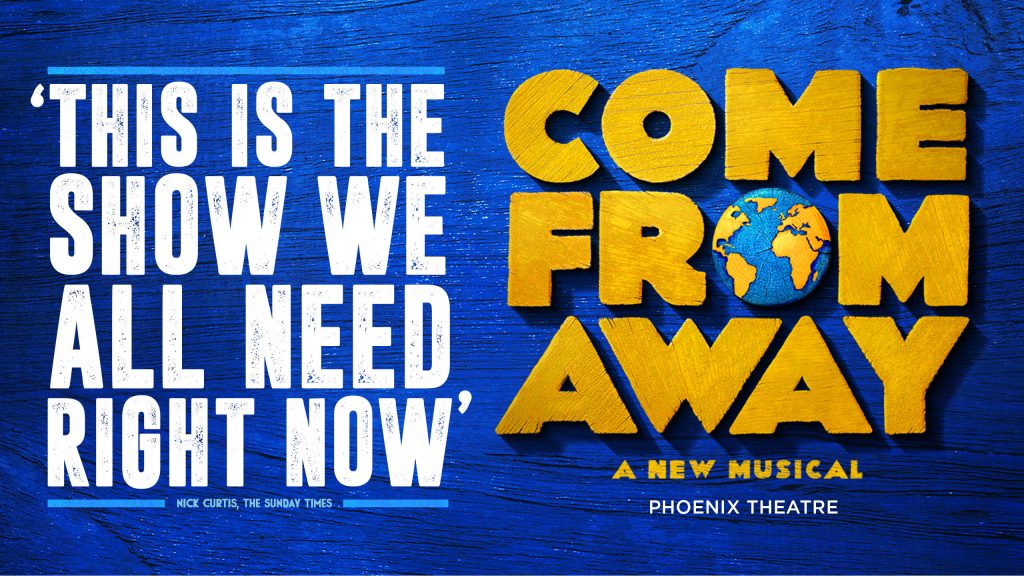 Gunnersville Festival 2019 / Chosen by Jade Seebaran (CelebMix Writer)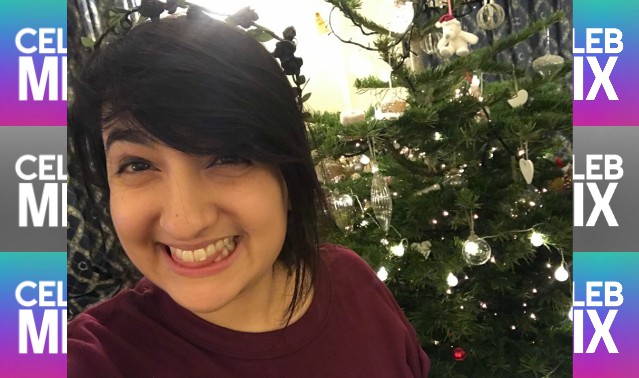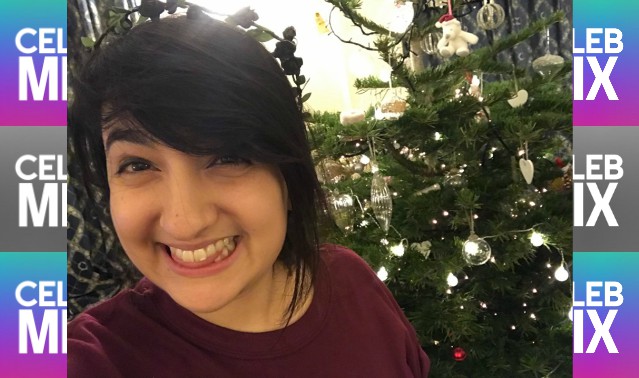 "I love every moment I get to see You Me At Six headline a festival, and Gunnersville Festival didn't disappoint. All of the artists performing were brilliant and the whole mood and atmosphere was great. I also had one of the tastiest burger and chips there!"
CelebMix brought you news of the Gunnersville line-up in May 2019.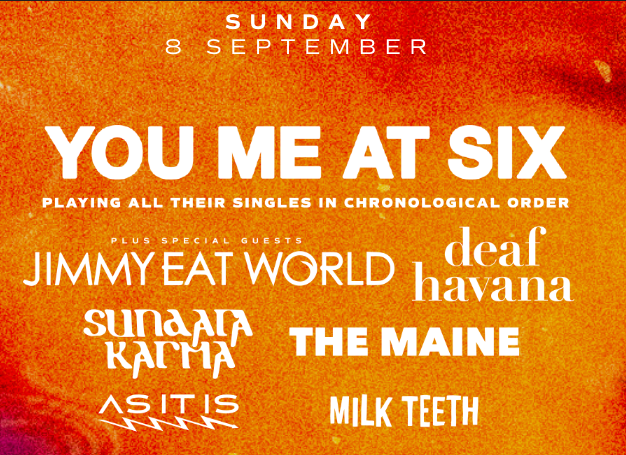 Michael Schulte's Dreamer Tour / Chosen by Alexandra Nagy (CelebMix Writer)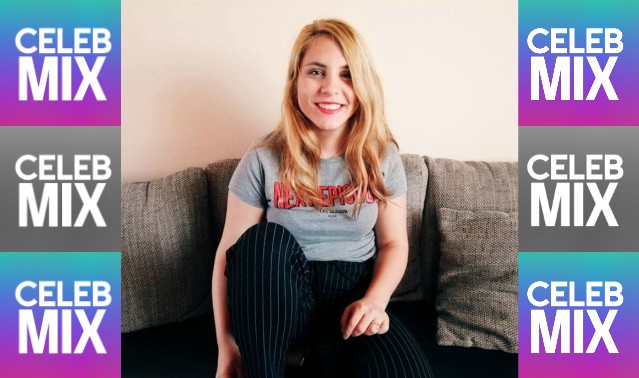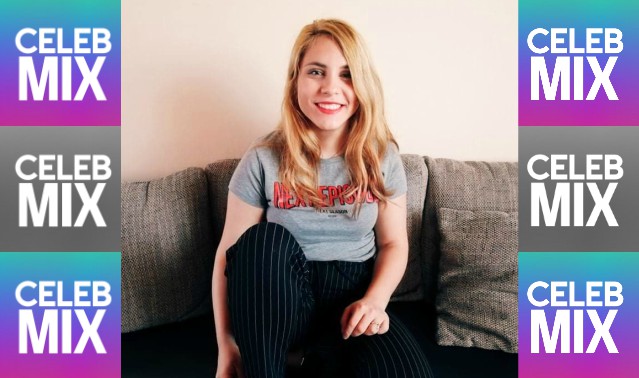 "I attended the Vienna leg of this tour and, as it was the first time I saw Michael performing live, I didn't know what to expect. He was energetic, professional, and super fun! He got the whole crowd dancing and singing along, while he did what he can do best – playing his guitar and singing from the bottom of his heart."
CelebMix chatted to Michael Schulte last year, read the interview here.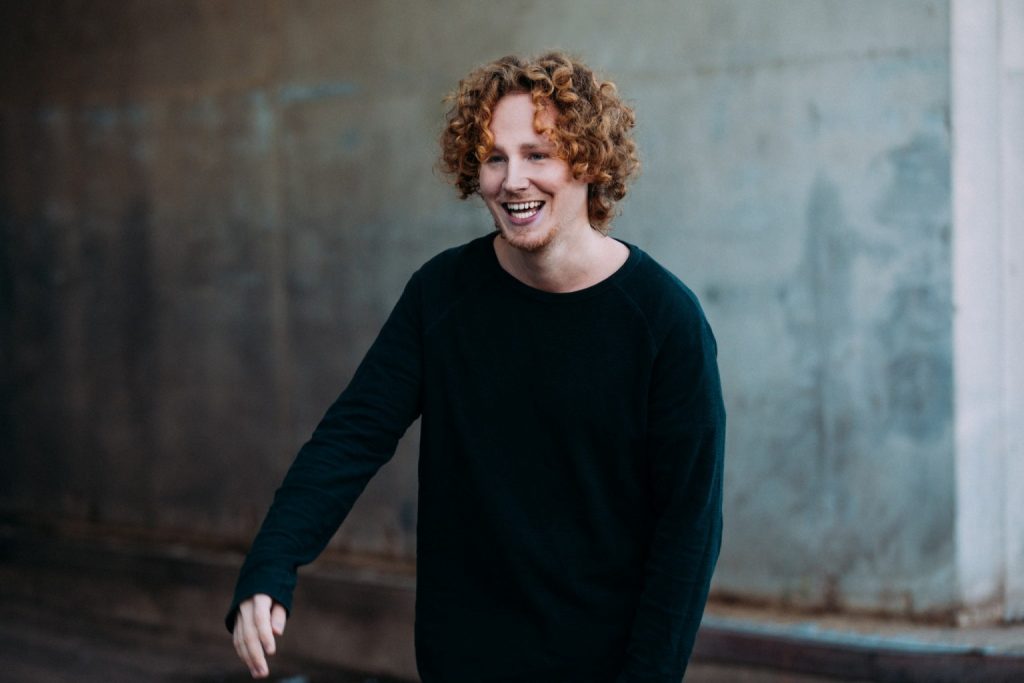 Sarah Darling at Union Chapel / Chosen by Laura Klonowski (CelebMix Writer)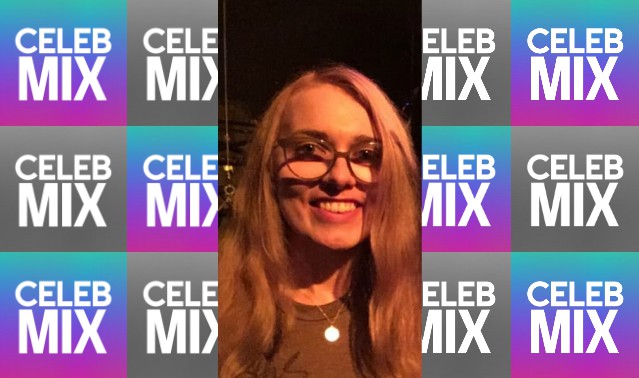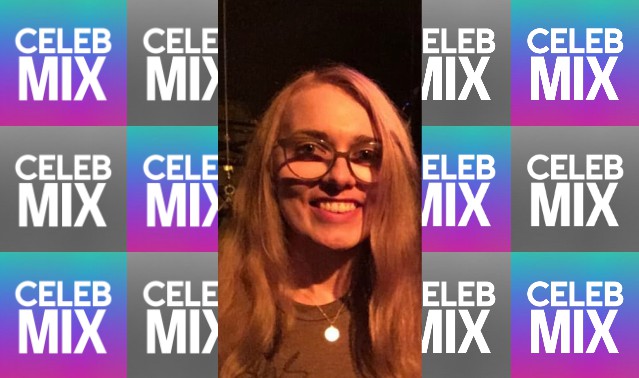 "Sarah put on an Opry style night of magic with friends and the result was spellbinding. Her guests were Jamie Lawson, Ward Thomas, The Wandering Hearts, and Jessica Sharman on a night which included Christmas classics, hits, and new songs. We were also treated to incredible collaborations and this rounded out my amazing year of live shows perfectly. A truly mesmerising showcase."
Get to know Sarah Darling as CelebMix chat with the star.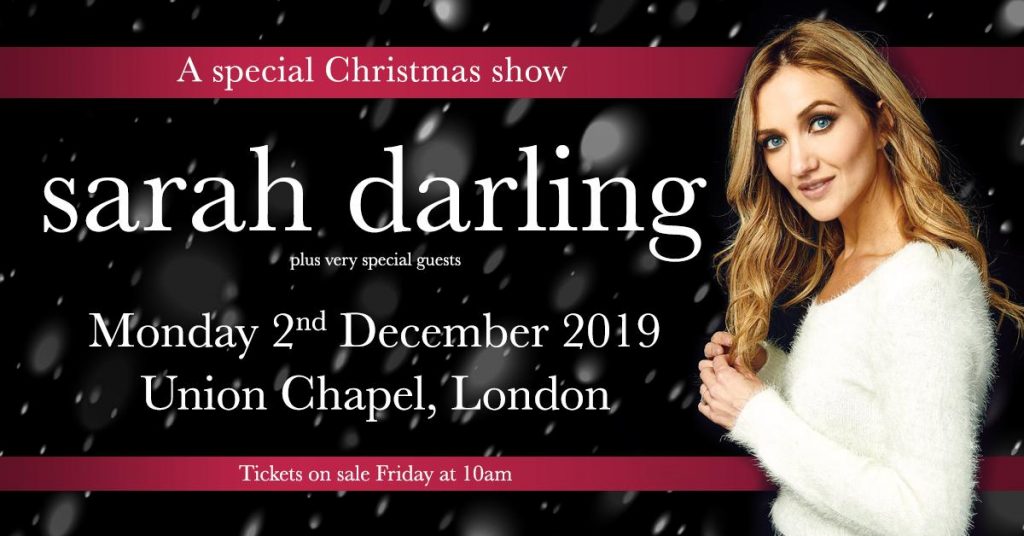 Big The Musical / Chosen by Lynn Macgillivray (CelebMix Writer)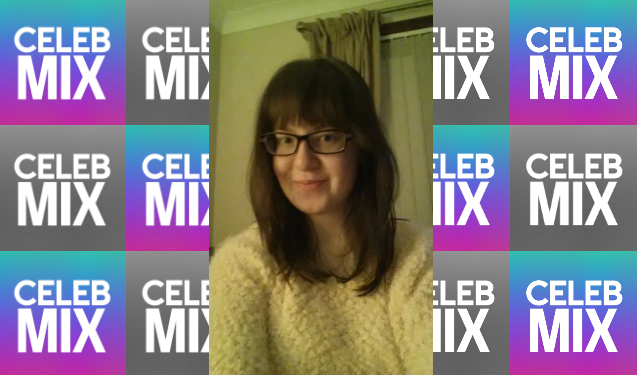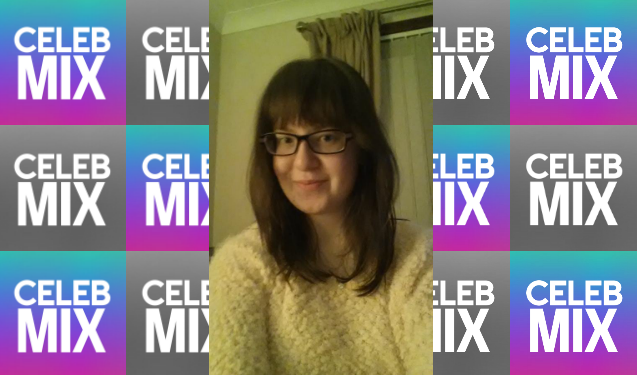 "Big the Musical is a theatre adaptation of the 1988 film starring Tom Hanks. I first saw the original UK version at the Bord Gais Energy Theatre in Dublin in 2017 and instantly fell in love with it. It was such a fun show and there was so much energy from the entire cast – it just made you want to get up and dance. Fast forward a couple of years and Big the Musical was back! This time at the West End in London and there was no way I was going to miss it. I was lucky enough to see the show twice this time around and it had only got bigger and better. I love everything about this show: the cast, the soundtrack, the energy! My favourite show this year by far!"
CelebMix went down to the Dominion Theatre to report on the show in September last year.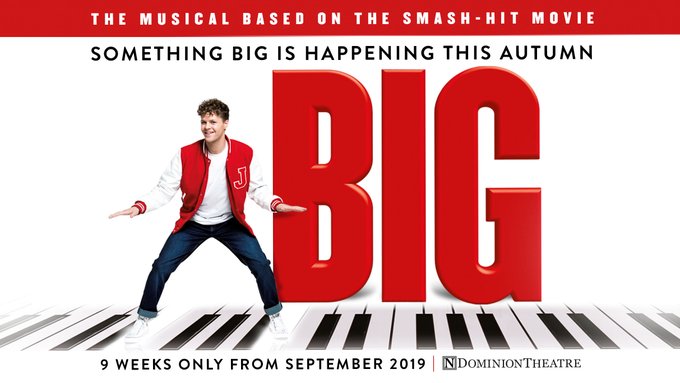 South West Four Festival / Chosen by Isla Williams (CelebMix Writer)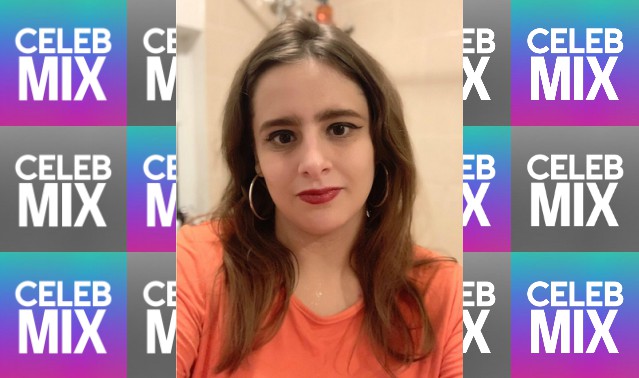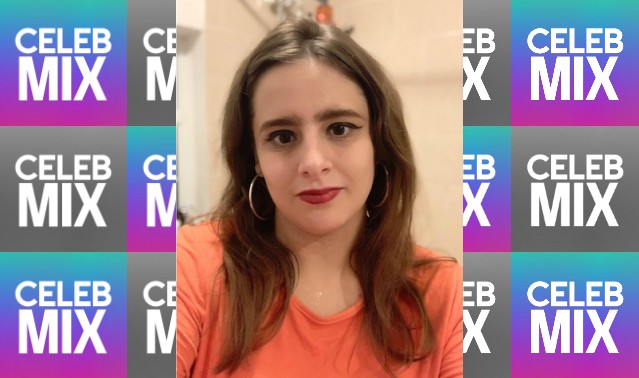 "South West Four Festival was an unforgettable experience. After being invited to attend, I got to relish with the crowds as we danced and bopped our heads to the sounds of EDM music – from electronic, to house, to trap. Many artists performed at the South London festival – including Martin Garrix, Craig David, Mabel, Sigma, and many more. I even wrote a review of my time at the festival and got to interview the DJ Jauz ahead of his performance!"
Read Isla's CelebMix review of the British festival here.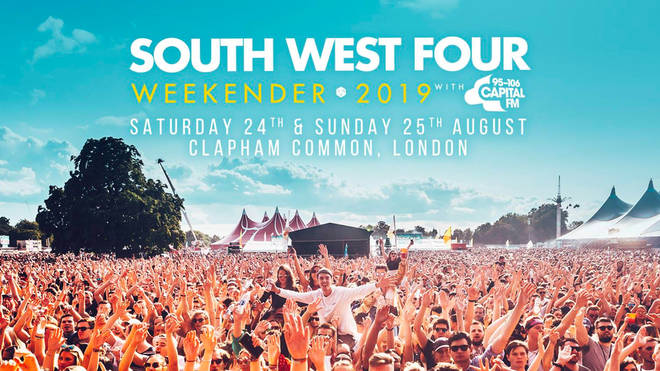 BTS at Wembley and Stormzy at Glastonbury / Chosen by Ellie Nicholas (CelebMix Writer)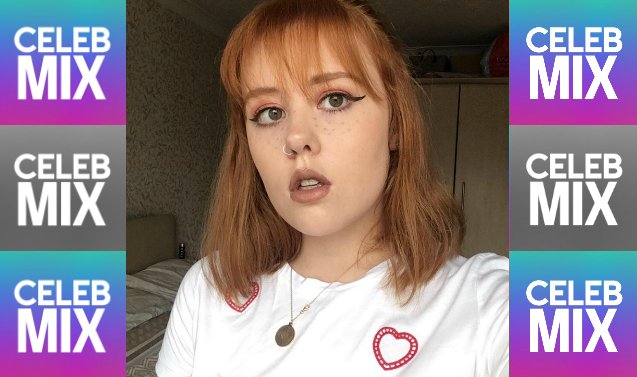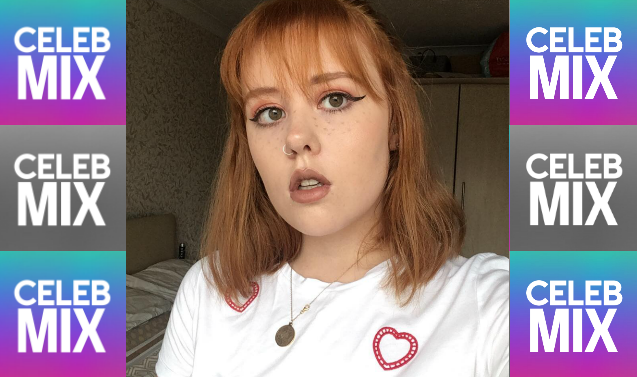 "I've picked these two events because they were both so monumental and showed a massive step in representation in the UK music scene. Stormzy's Glastonbury set was by far one of the biggest things to ever happen for the British festival. A Black, Croydon-born, grime artist headlining the biggest and most prestigious music festival to a predominantly white crowd is something that many would have deemed impossible a few years ago, but Stormzy is a pioneer. The set was truly an incredible political moment and will go down in history as a truly phenomenal moment. Similarly, BTS made history as the first-ever Asian act (and non-English speaking artist) to headline Wembley Stadium for two sold-out crowds in June of 2019. Wembley Stadium has seen the likes of Queen, The Rolling Stones and Fleetwood Mac take to the stage, but as member RM (Kim Namjoon) said at their first show, 'you guys broke down the wall'. Their two and a half-hour spectacle of a concert highlighted their sheer dedication to their artistry and performances that prove time and time again that BTS are worthy of their stadium stardom. Seeing seven Korean artists take to the world's most famous stadium was definitely one of my highlights of 2019."
Don't miss CelebMix's review of the global stars' stunning Wembley set.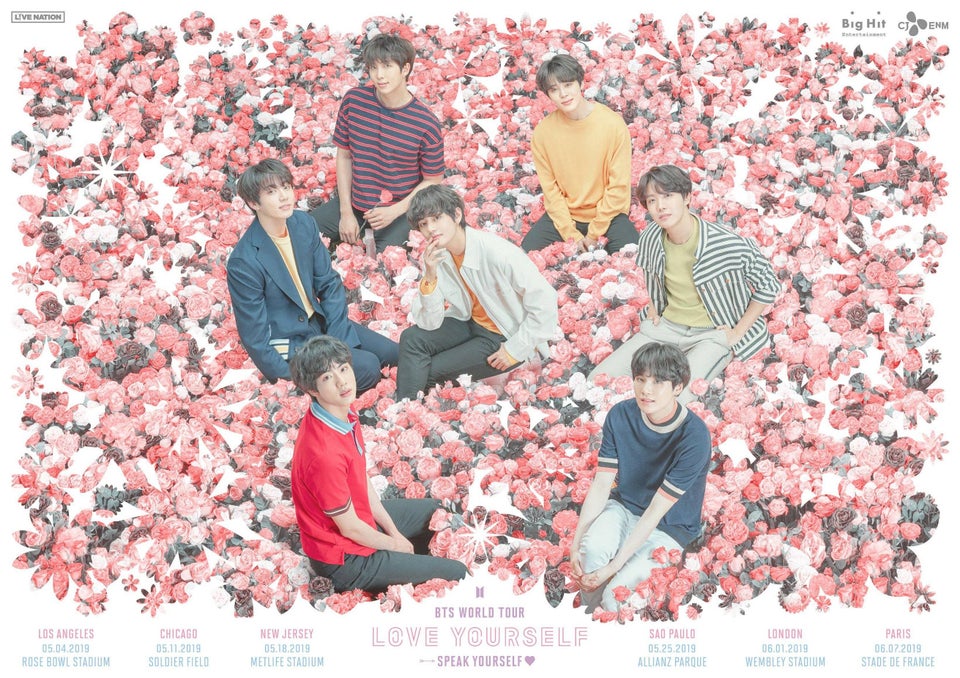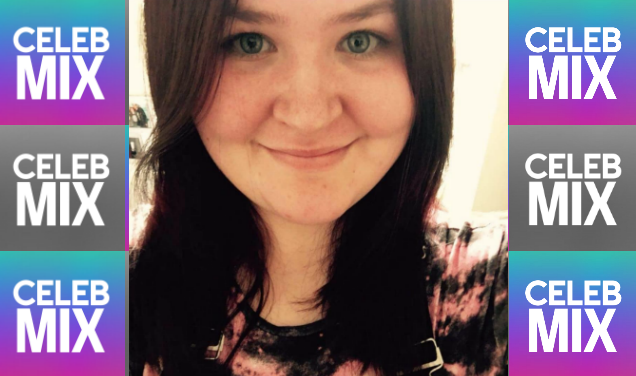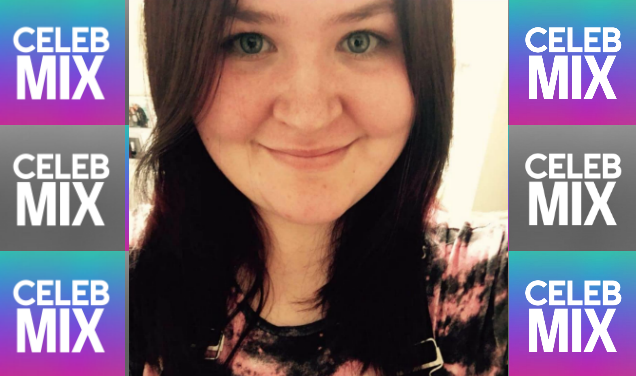 "Dear Evan Hansen finally transferred to the West End this year, and it was completely worth the wait! Lead by an amazing cast, the vocals throughout the show are incredible, coupled with the moving story it's definitely a must-see."
See who stars in the London production of Dear Evan Hansen.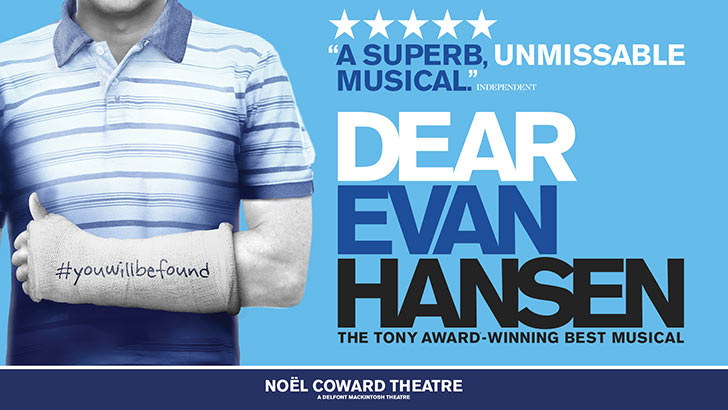 Ben Haenow's Acoustic UK Tour / Chosen by Mark Willis (CelebMix Writer)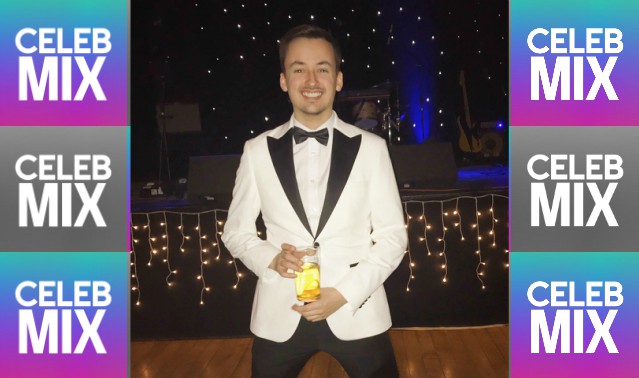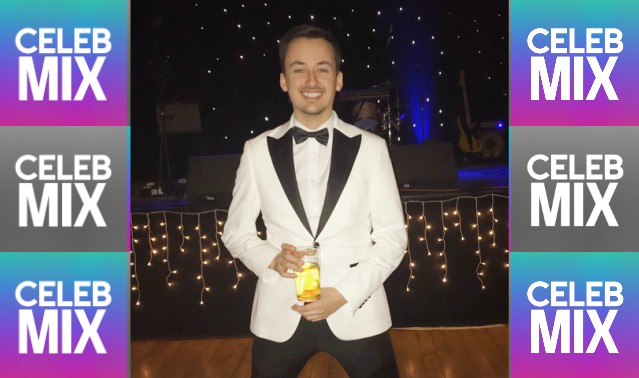 "Choosing my favourite event of 2019 couldn't be easier. Ben Haenow's acoustic UK tour wins hands down. By stripping everything back, Ben was really able to showcase his incredible talent. The platinum-selling artist's vocals were off the scale. Ben and his brother Alex also impressed crowds in every city with their phenomenal guitar skills. With a perfect mixture of songs, Ben gave the audience everything they wanted and more. As Ben's publicist, I was heavily involved with the promotion of the tour and also worked at every show. From helping out behind the scenes to taking official photos and selling merchandise, I made lots of special memories. Hitting the road with Ben and Alex couldn't have been more fun and I honestly couldn't be more proud of the guys. Bring on the next tour!"
Did you catch Ben Haenow's Radiohead cover last year?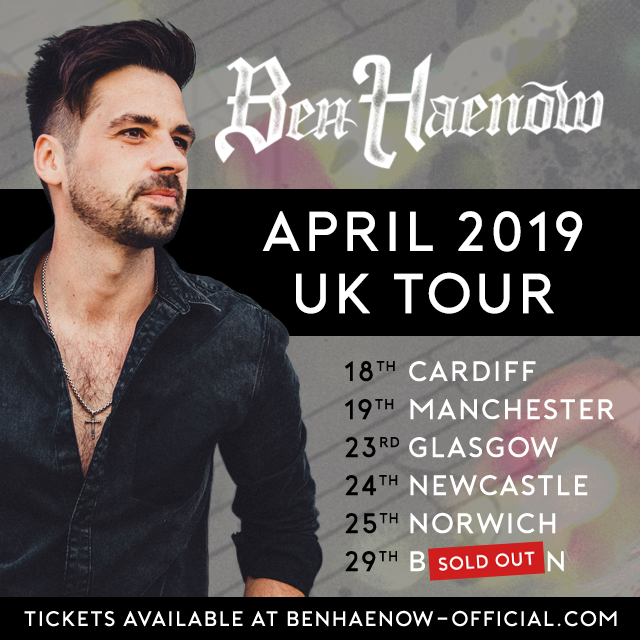 Spice Girls World Tour 2019 / Chosen by Philip Logan (CelebMix Writer)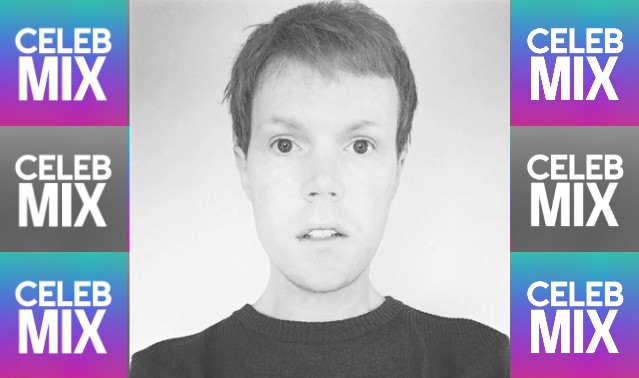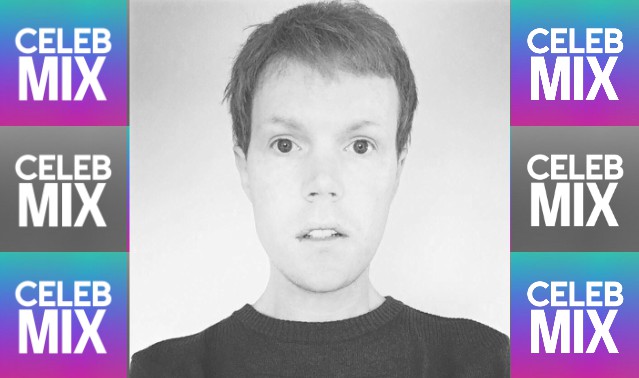 "For me, there is no greater girl band than the mighty Spice Girls! So when they announced their reunion tour at the end of 2018 I was BEYOND excited… and equally anxious about getting tickets (which I thankfully did!). The show the girls put together was so unifying, so celebratory, so joyous, and SO. MUCH. FUN! Everything about it, they got just right! From the setlist to the costumes, the staging to the production, the dancers, the lighting, the graphics, the VT's… they gave us EVERYTHING and I will NEVER forget it!"
There was certainly no expense spared on the Spice Girls tour costumes…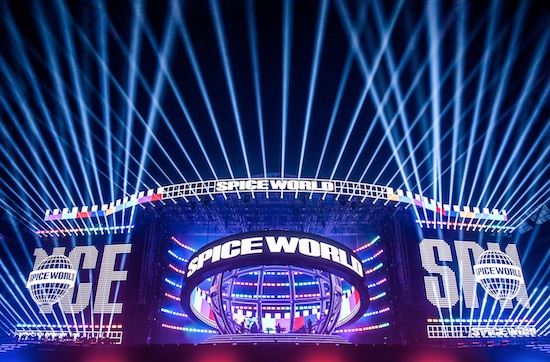 Check out our 2019 favourite Albums, EPs, Singles, Underrated Singles, Album Tracks, Music Videos, Covers, Debut Artists, Films, TV Series', YouTube Videos, Celebrity Moments, Memories, Success Stories, and CelebMix Articles; all chosen by our writers.
Did we include your favourite event on this list? If not, tell us what your top events of 2019 were on Twitter @CelebMix.